Best Free Crochet Patterns of 2016
By
Lauren
on December 29, 2016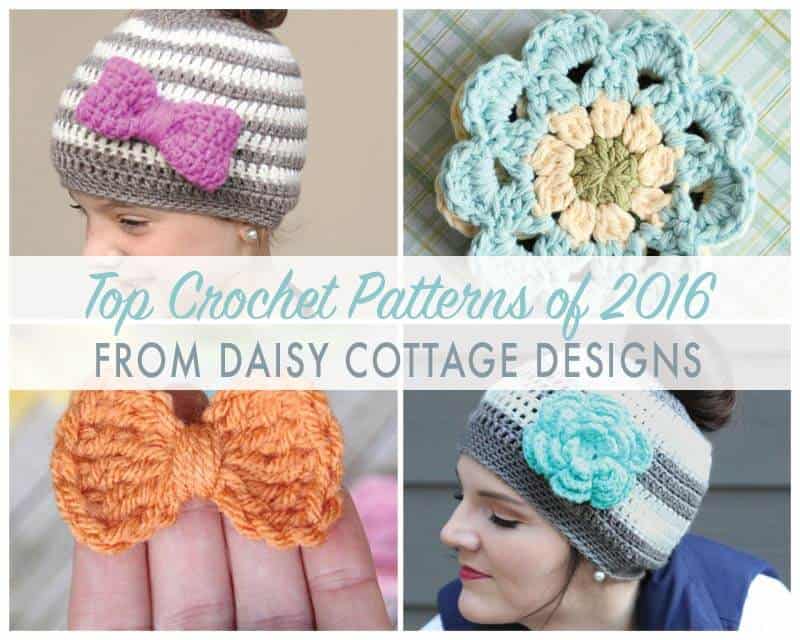 It's hard to believe how quickly 2016 has passed. It's been a great year for my family and me – from celebrating our 10th anniversary to the 1st birthday of our youngest and everything in between. Now it's time to look forward and plan 2017. I love the end of a year – reflecting on what has happened in the past and making plans and setting goals for the upcoming year is something I look forward to.
I have to thank all of my Daisy Cottage Designs readers and fans for making 2016 one of my best blogging years yet. I appreciate every time you come to this website, share something on Pinterest, or comment on a Facebook post. Believe it or not, all of those things help me be able to stay home with my three little girls.
But, without further ramblings on my part, let me share with you the best free crochet patterns (and a couple other things) of Daisy Cottage Designs in 2016!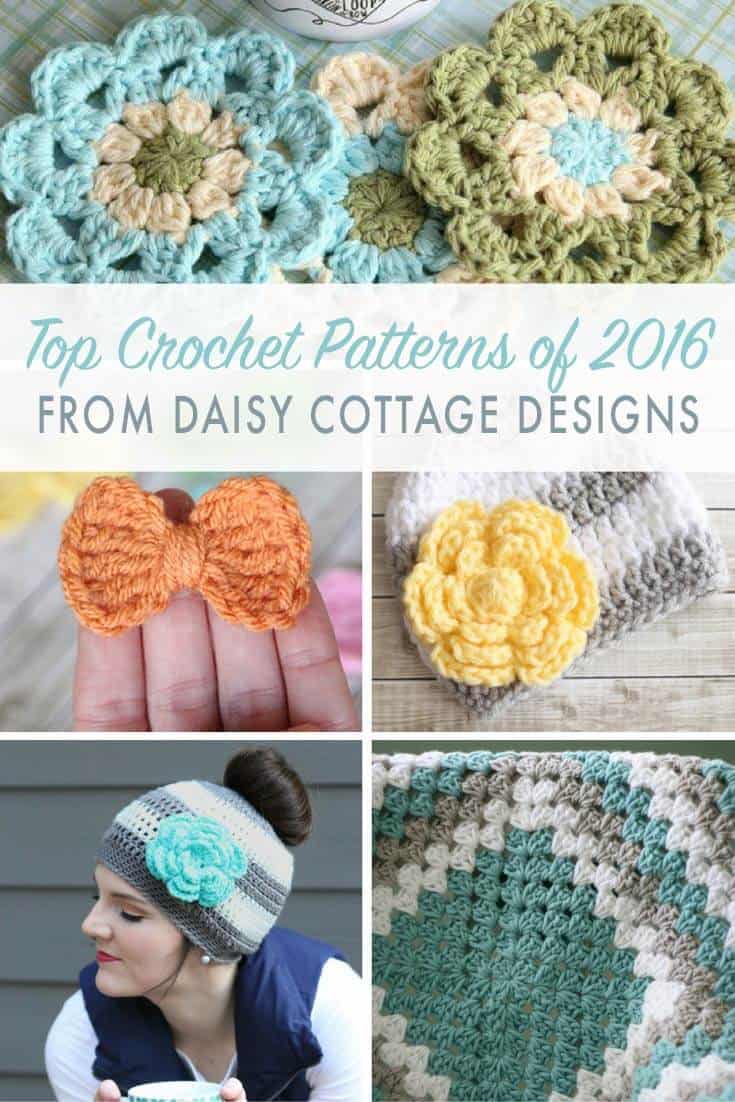 Happy New Year to all of you!