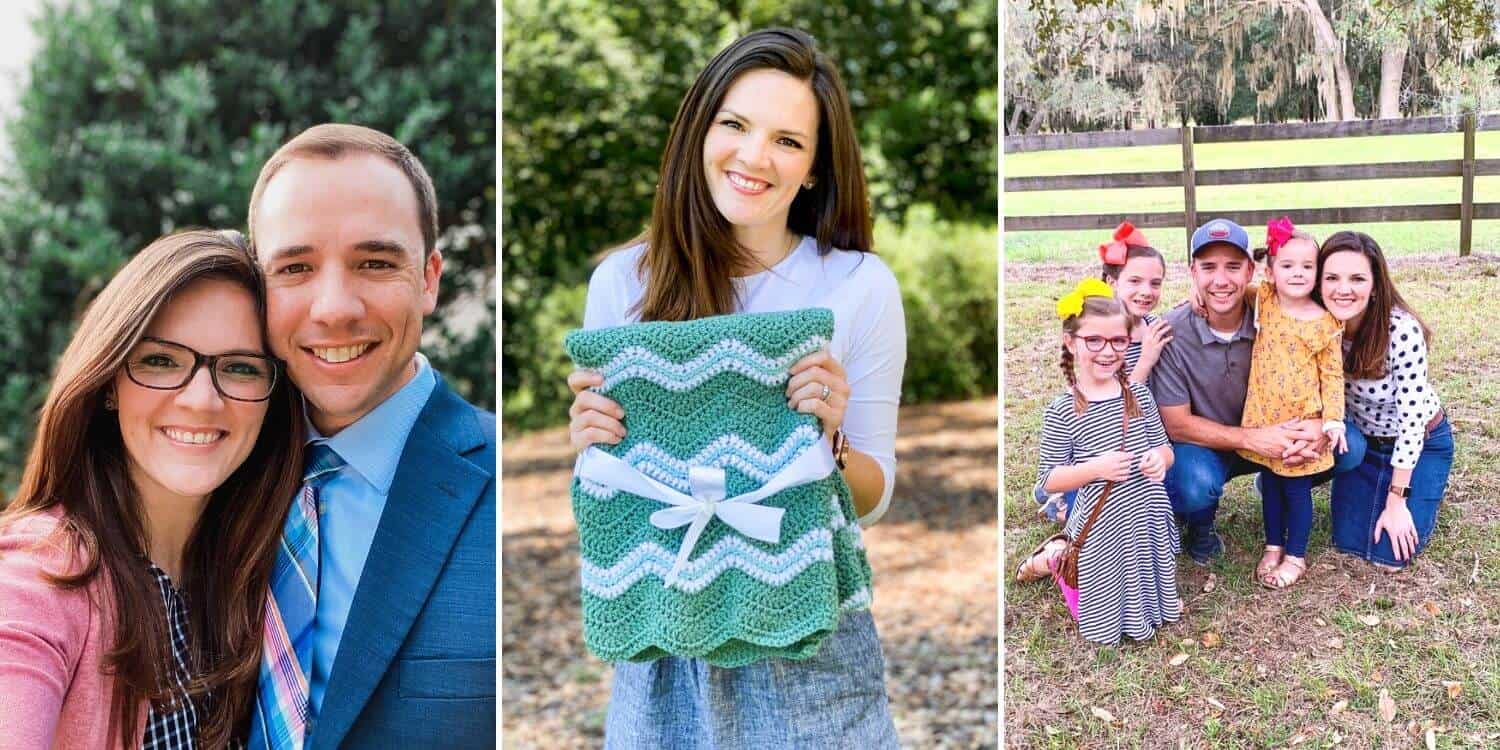 Hello, crochet friends. Thanks for stopping by! I hope you found some crochet patterns that caught your eye.
My name is Lauren and I'm the girl behind the Daisy Cottage Designs blog and Etsy shop. I'm a teacher turned work-at-home-mom to three little girls – Riley, Caroline, and Madelyn. Most importantly, I'm a born again Christian. As a little girl, I put my faith and trust in Jesus Christ to save me from my sins.
In 2006, I married my best friend, David. We love serving the Lord, raising our little girls, and traveling together. David is the assistant pastor at our church in Central Florida. He enjoys traveling the world to share the good news of Jesus Christ.
Our three little girls keep us busy, but bring more joy to our lives than we could have ever imagined. Our girls are currently 10, 8, and 4. I homeschool the oldest two girls and we love (almost) every minute of it.
I started blogging shortly after David and I got married. After Riley was born, I started an Etsy shop to sell crocheted goods. When I started designing patterns, I decided to start the Daisy Cottage Designs blog and offer them to other crocheters.
Thanks for stopping by and getting to know a little bit about me. I hope you stay a while and see if there's a pattern that might be great for your next project.
Before you go, be sure to check out these popular pages: