Printable Tags for Gifts for Spring & How to Make Washcloth Bunnies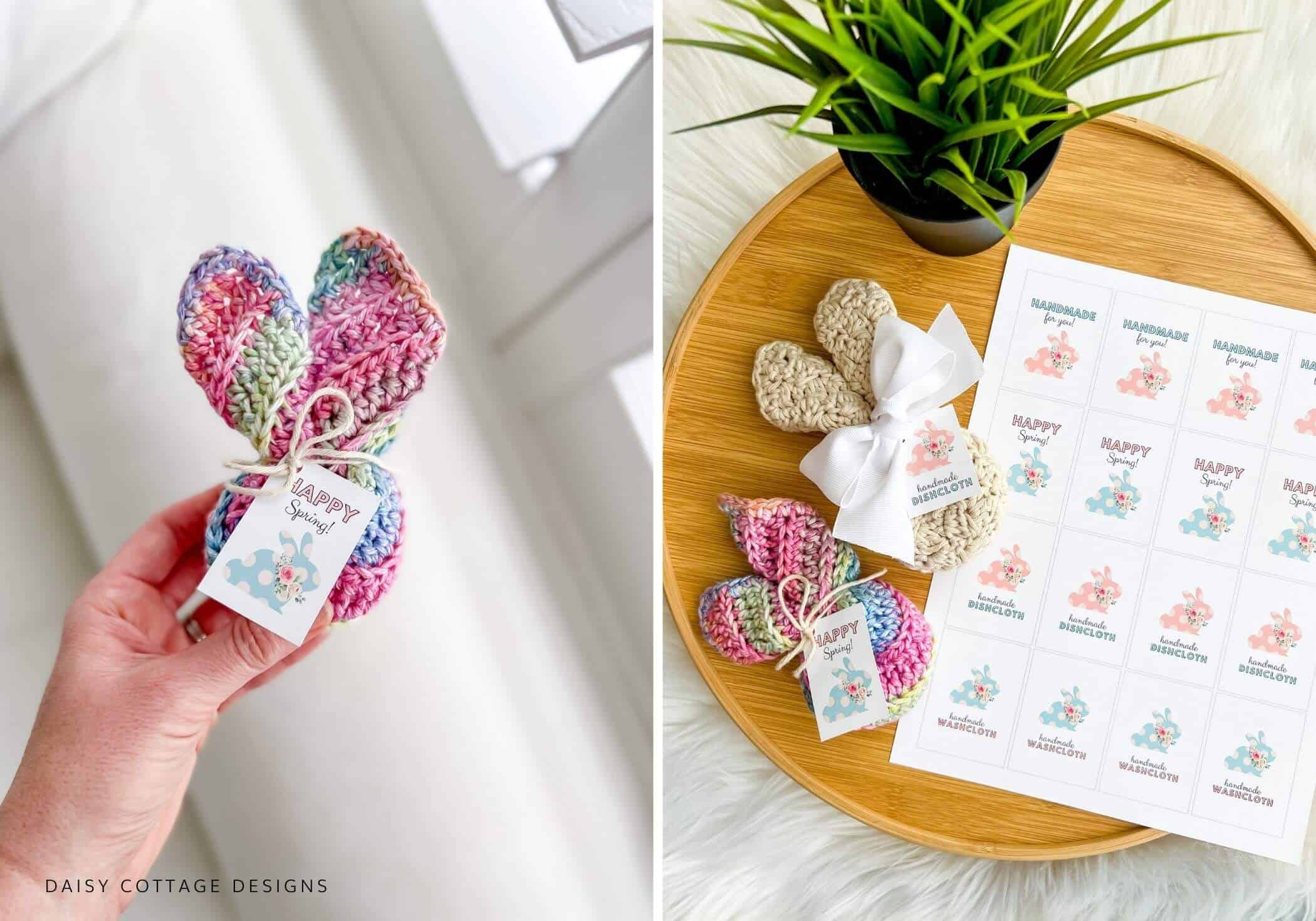 This month's printable set is a fun one – it includes four free printable gift tags that are perfect for spring. While they don't have the same modern feel as the other printables I've designed this year, I still LOVE them.
Adding one of these little gift tags to a crocheted dishcloth or washcloth can make the perfect gift for any spring occasion! Stick them in Easter baskets, add them to a baby shower gift bag, or take them to a new neighbor to welcome them to the street.
Twist it into a bunny and the gift is even more adorable! I'll show you how to make them below.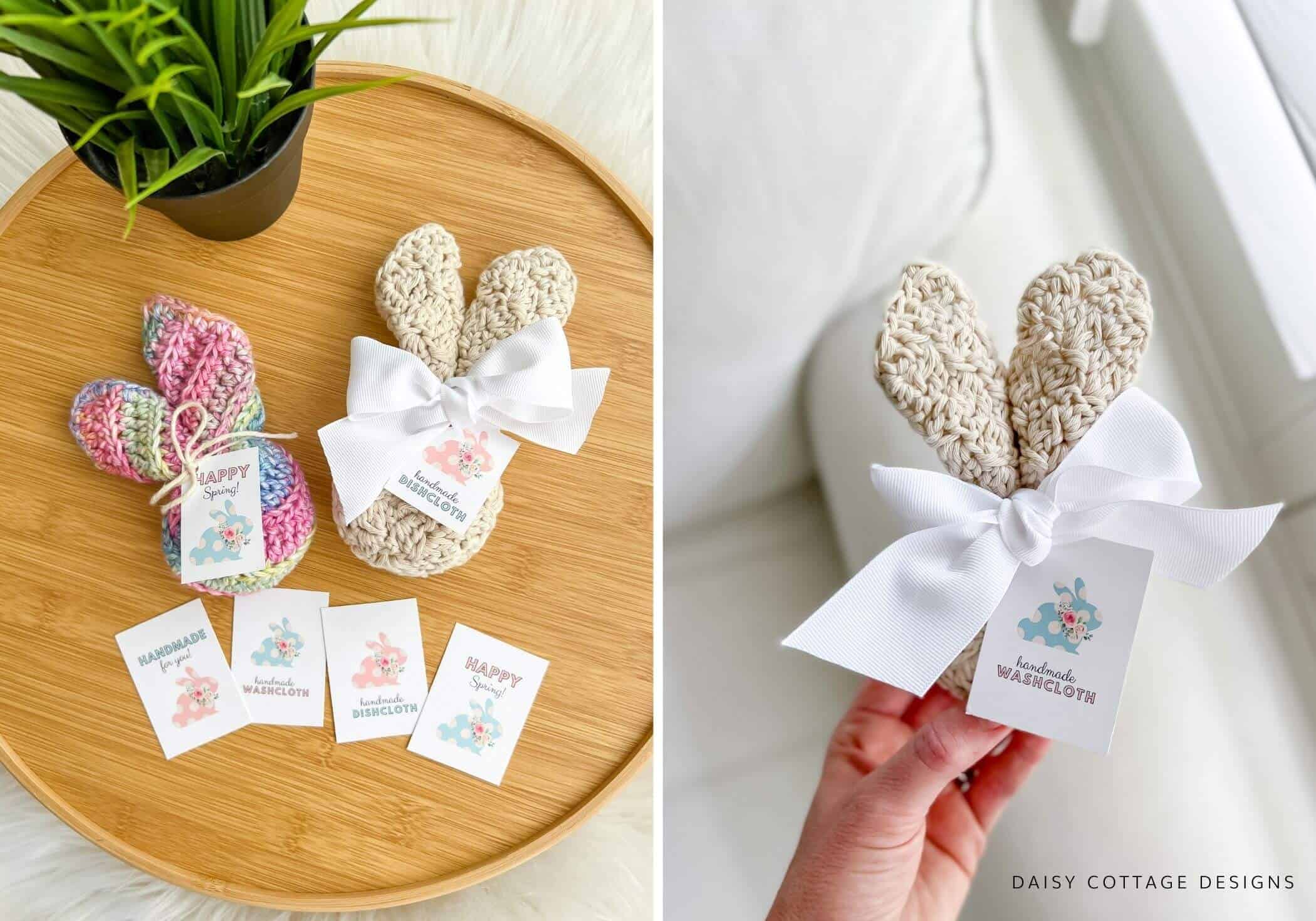 Dishcloth Crochet Patterns to Use With These Tags
If you're looking for some pretty washcloth patterns to use with these adorable tags, check out these recent Daisy Cottage Designs patterns: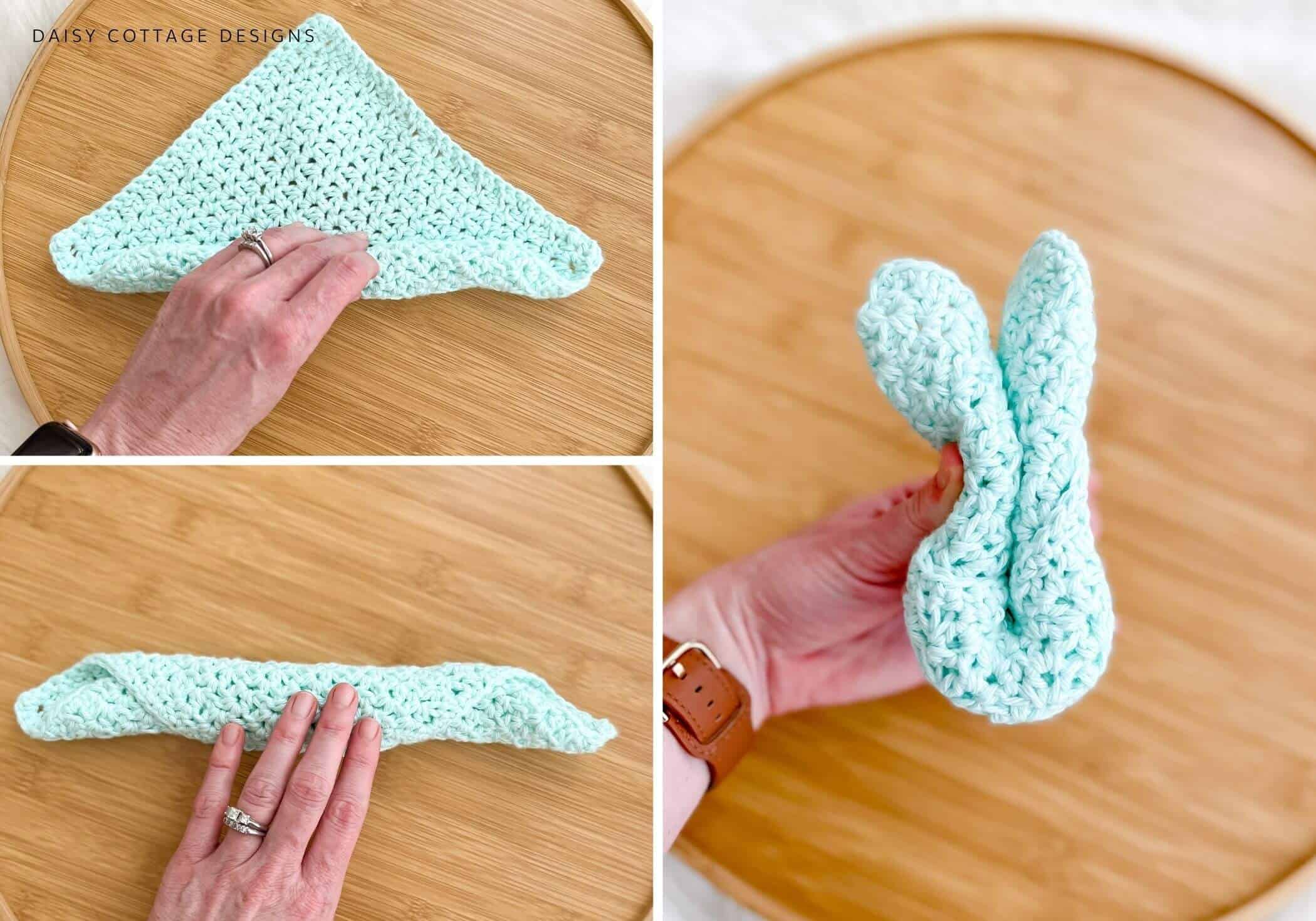 How to Make Washcloth Bunnies
Materials:
Crocheted Dishcloth or Washcloth
Ribbon, yarn, or raffia
Tags printed on card stock (download link is below)
Steps: (see photo above or this video).
Roll the cloth into a tube starting in any corner. Keep this pretty tight.
Bring the ends together and pinch about halfway down.
Secure your bunny using ribbon or yarn.
Add a gift tag & tie a bow!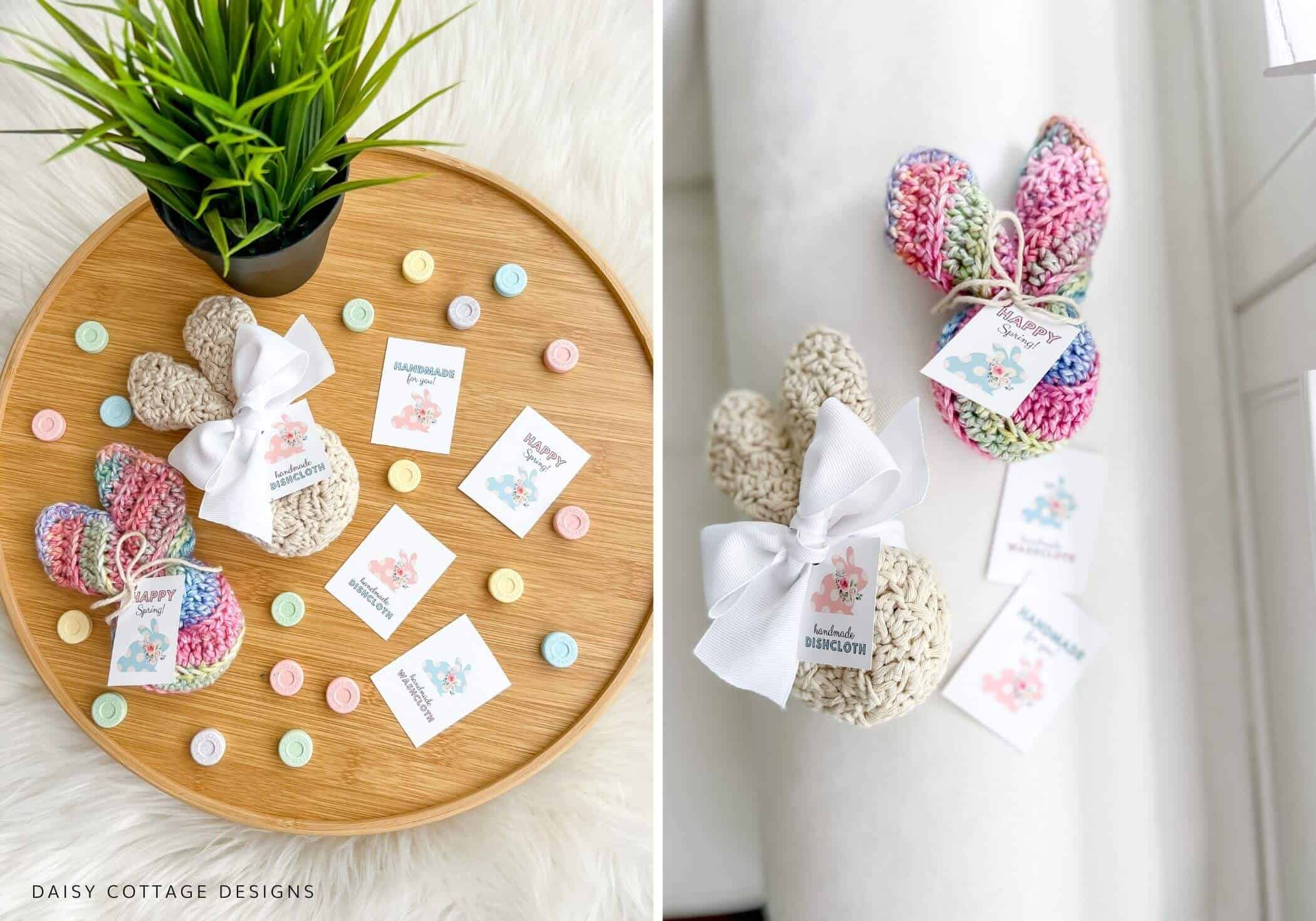 Grab the Free Printable Tags
These free printable tags are yours to download and use however you want. If you want to use them at a craft show, go ahead! Want to use them as party favors at a shower? No problem.
I just ask that you please not sell the tags themselves or distribute them as your own.
Here's what the four gift tags say, just in case it's hard to read in the photo:
Handmade for you!
Happy Spring!
Handmade Dishcloth
Handmade Washcloth
Download the file by clicking here!
Check out these great Easter crochet patterns, too!
If you use these tags, I'd love it if you'd take a picture and share it with me on Instagram or Facebook!