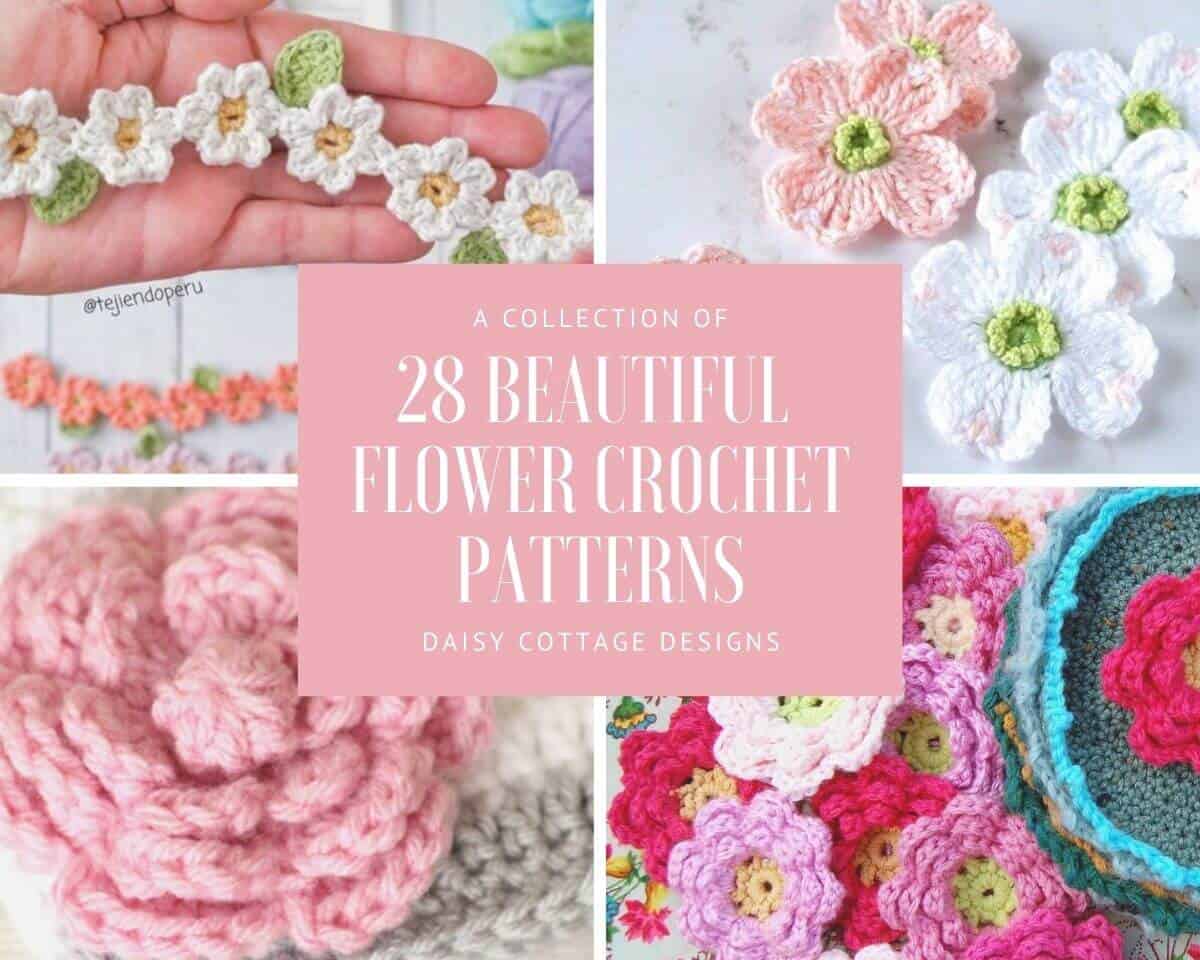 Who doesn't love free flower crochet patterns? Whether you're making a gift for Mom, or you're wanting to embellish a hat or bag that you just made, you're going to love these beautiful blooms! There's something in this list of free flower crochet patterns for everyone – even if you just want to brighten up your coffee table.
24 Free Flower Crochet Patterns
Flowers Pictured Above: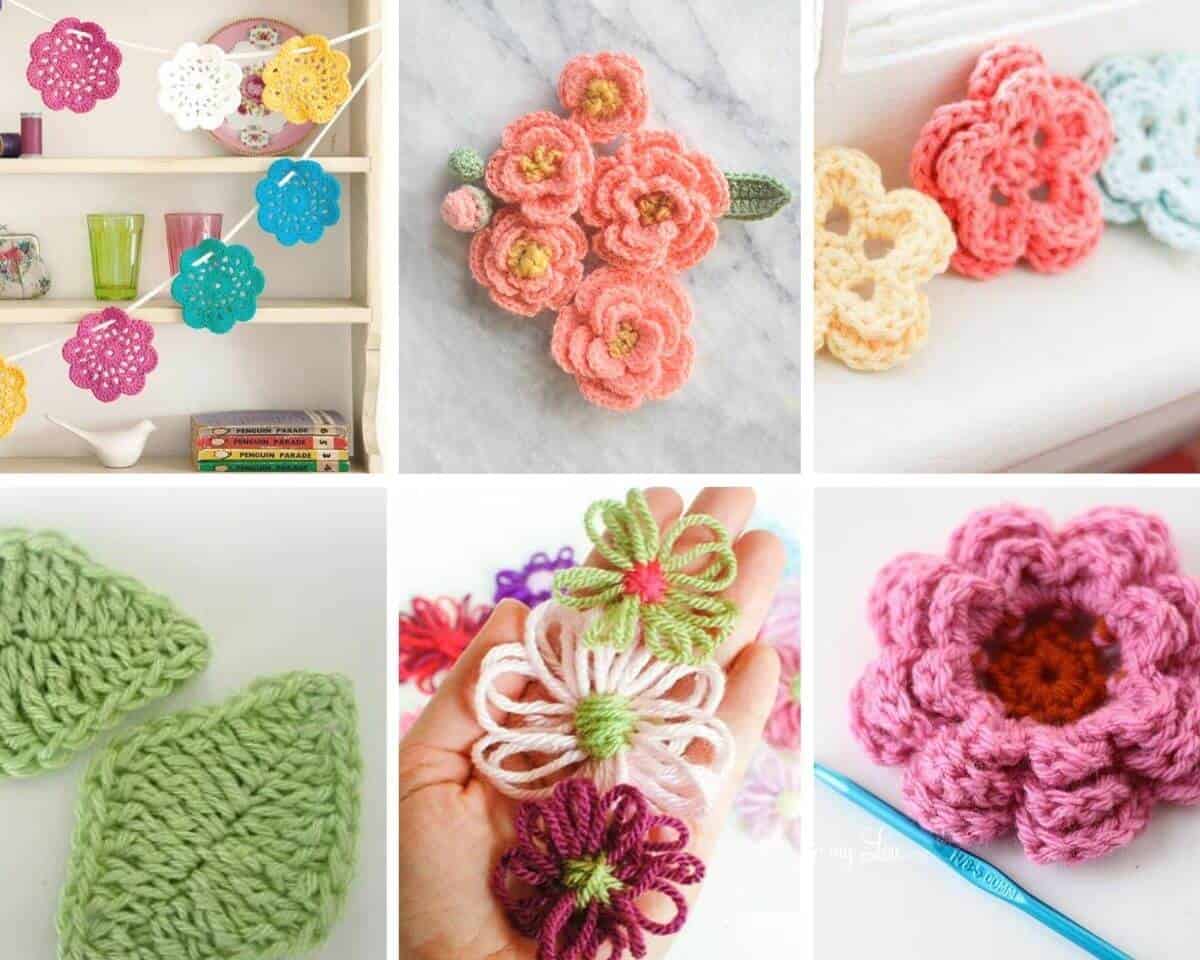 Flower Bunting Pattern – This bunting would look so beautiful in a little girls' nursery.
Tiny Peony Flower – This little flower, along with the little leaf, is just perfect!
5 Petal Crochet Flower Pattern – Quick and easy, these little flowers can brighten up any scarf, hat, or bag.
Simple Crochet Leaf -When you're making flowers, you know you're going to need to make some leaves. This is a great option.
Loom Flowers – So it might be a stretch to call this a crochet pattern, but there is one step that uses a crochet hook. They're just so adorable, I couldn't help but include this!
Crochet Flowers – This three-layer flower is puffy and beautiful. I'm definitely going to have to make a few of these soon.