Perfect Spring Crochet Patterns
If spring is one of your favorite seasons and crocheting is your favorite hobby, you're not going to want to miss this collection of spring crochet patterns. From carrots to bunnies and wraps to blankets, you're sure to find something that you'll want to make this season!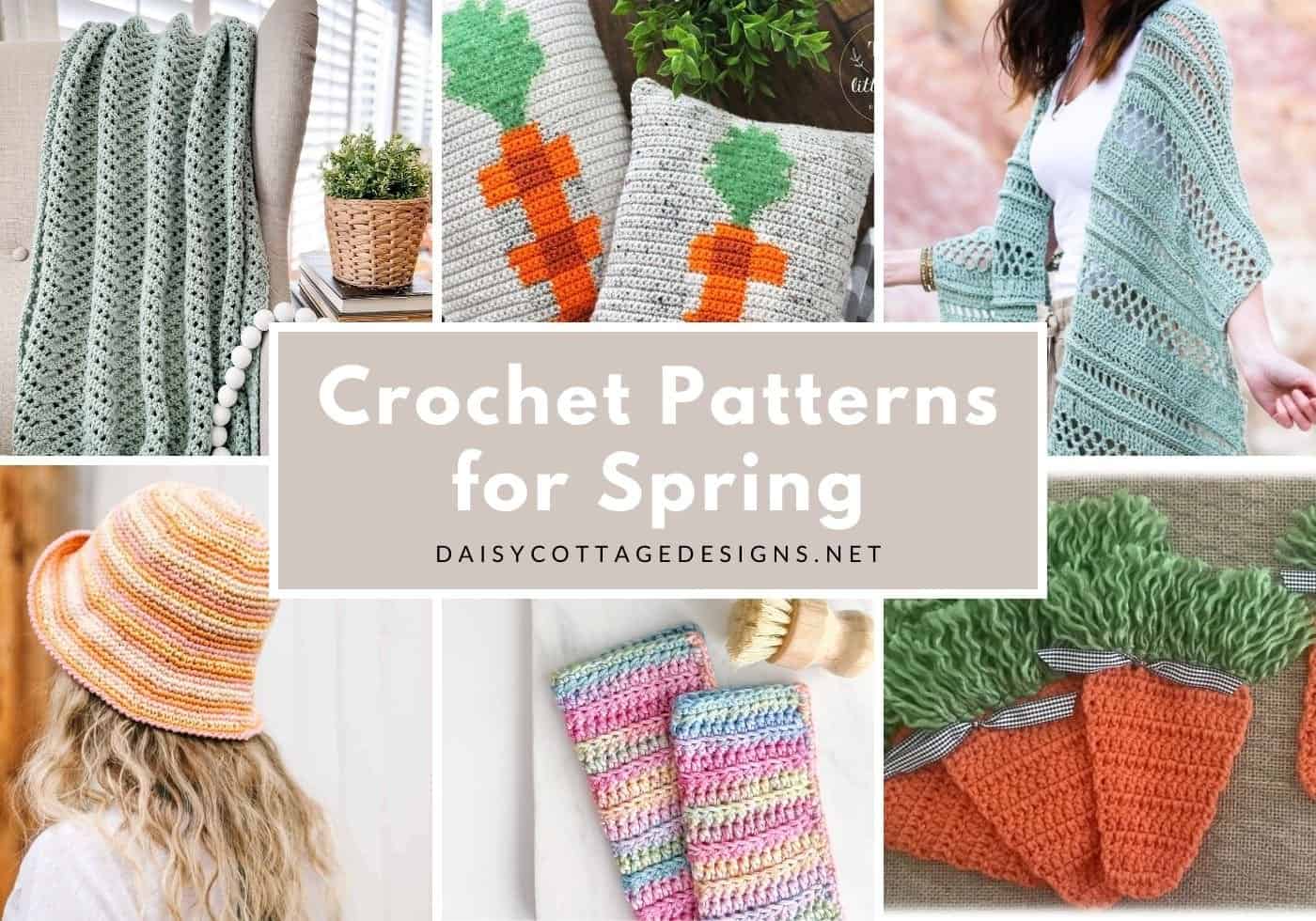 I can't believe that it's already March and spring is right around the corner. Living in Florida, we don't have the beautifully changing seasons that much of the country enjoys. That doesn't keep me from loving the arrival of spring. 
With spring comes the desire to clean and purge my house and make brightly colored crochet projects! While not everyone changes what they're making for the season, I love to work on seasonally appropriate projects at least some of the time. 
From flower crochet patterns to lighter weight blankets, there are so many fun things to make. If I had the time… I'd be making all of the patterns listed below this spring. 
What to Crochet this Spring
This light-weight blanket is beautiful for spring and the pattern is written in 5 different sizes. Whether you're looking to make a beautiful baby blanket for a spring baby or you want to make a coverlet for your King-sized bed, this would be the perfect blanket to make this spring.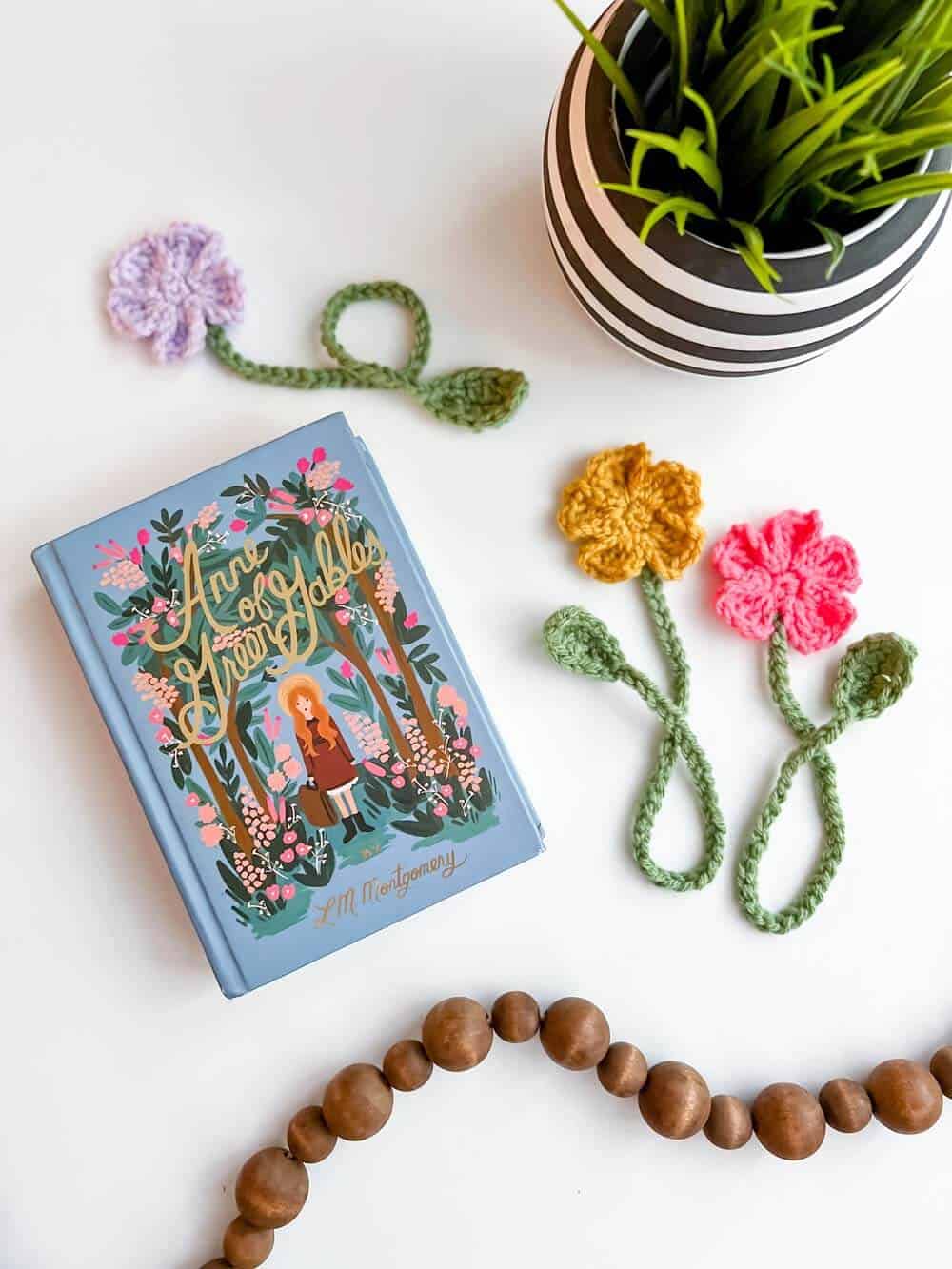 I love having ready-made crochet gifts on hand at all times. These crochet bookmarks are quick to make and make a wonderful gift, especially when paired with a good book.
Make a bunch in various colors – perfect for using up scraps of yarn.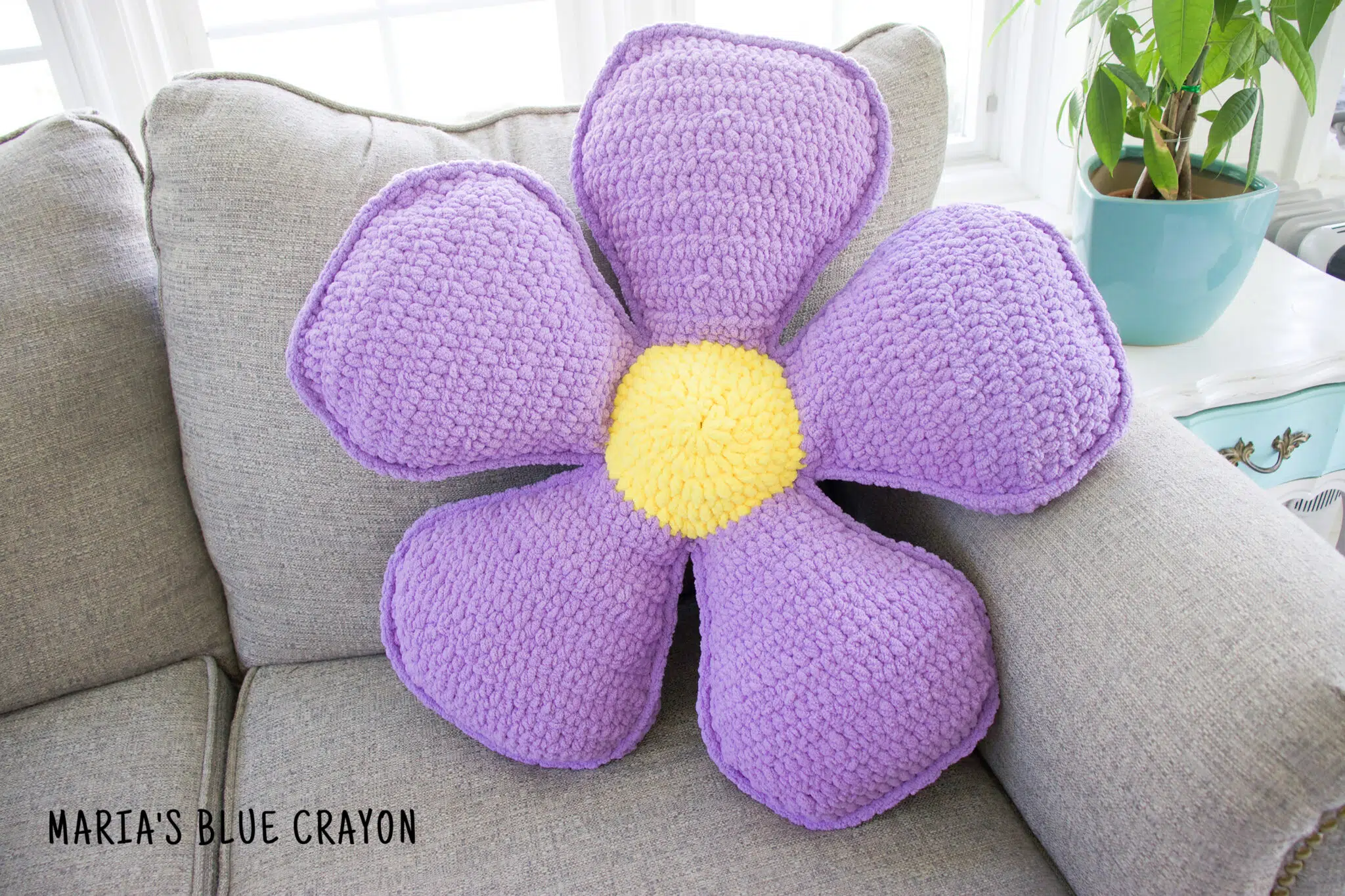 Made with Bernat Blanket Yarn, this pattern is extra squishy. It would look adorable brightening up a chair or bed this spring. I know that all three of my girls would love having one in their favorite colors.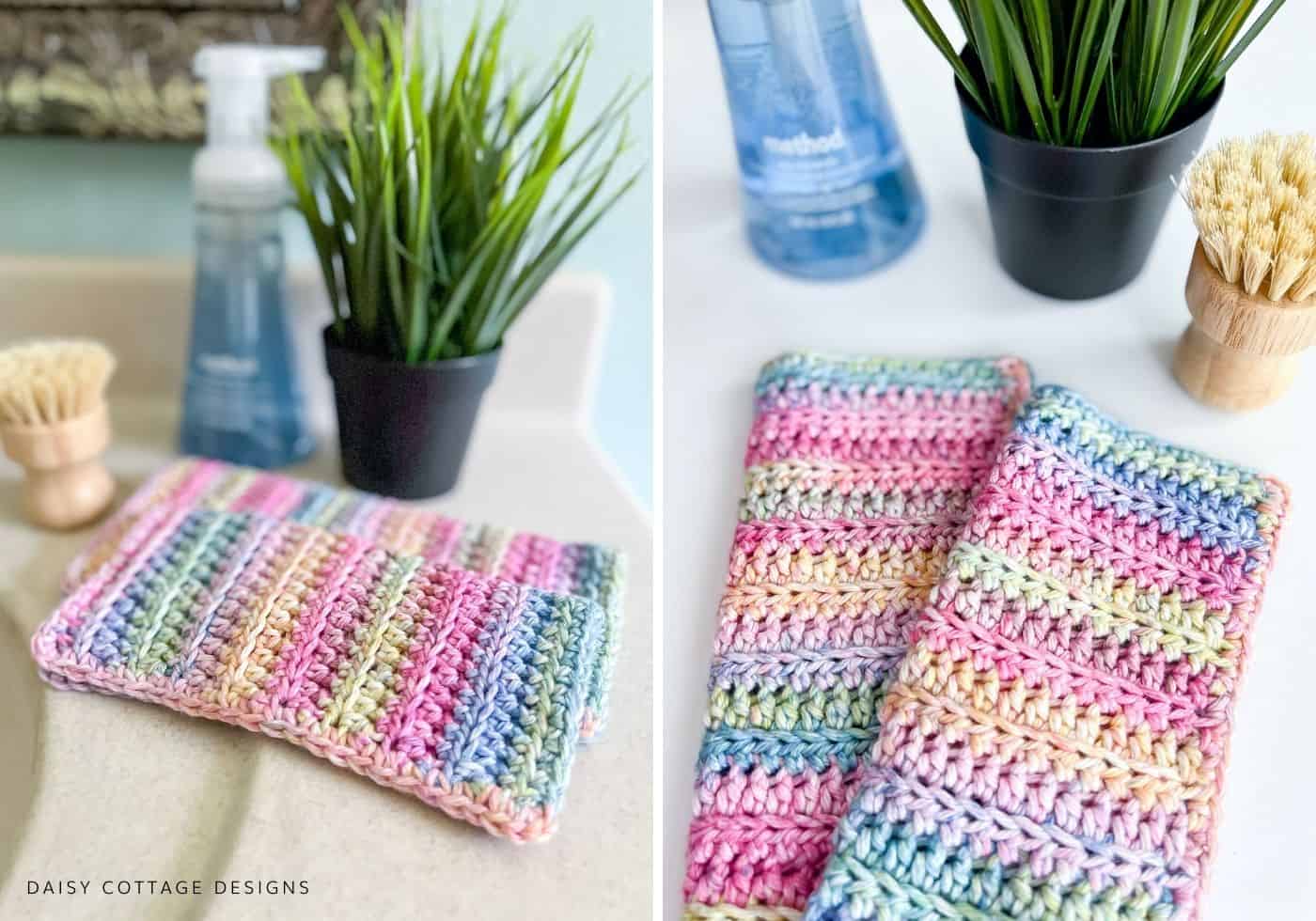 Nothing says spring like the colors in this yarn! This super soft yarn makes the perfect baby washcloth. But, it also makes a lovely dishcloth that is sure to brighten your kitchen this summer.
Need a quick spring project? Look no farther.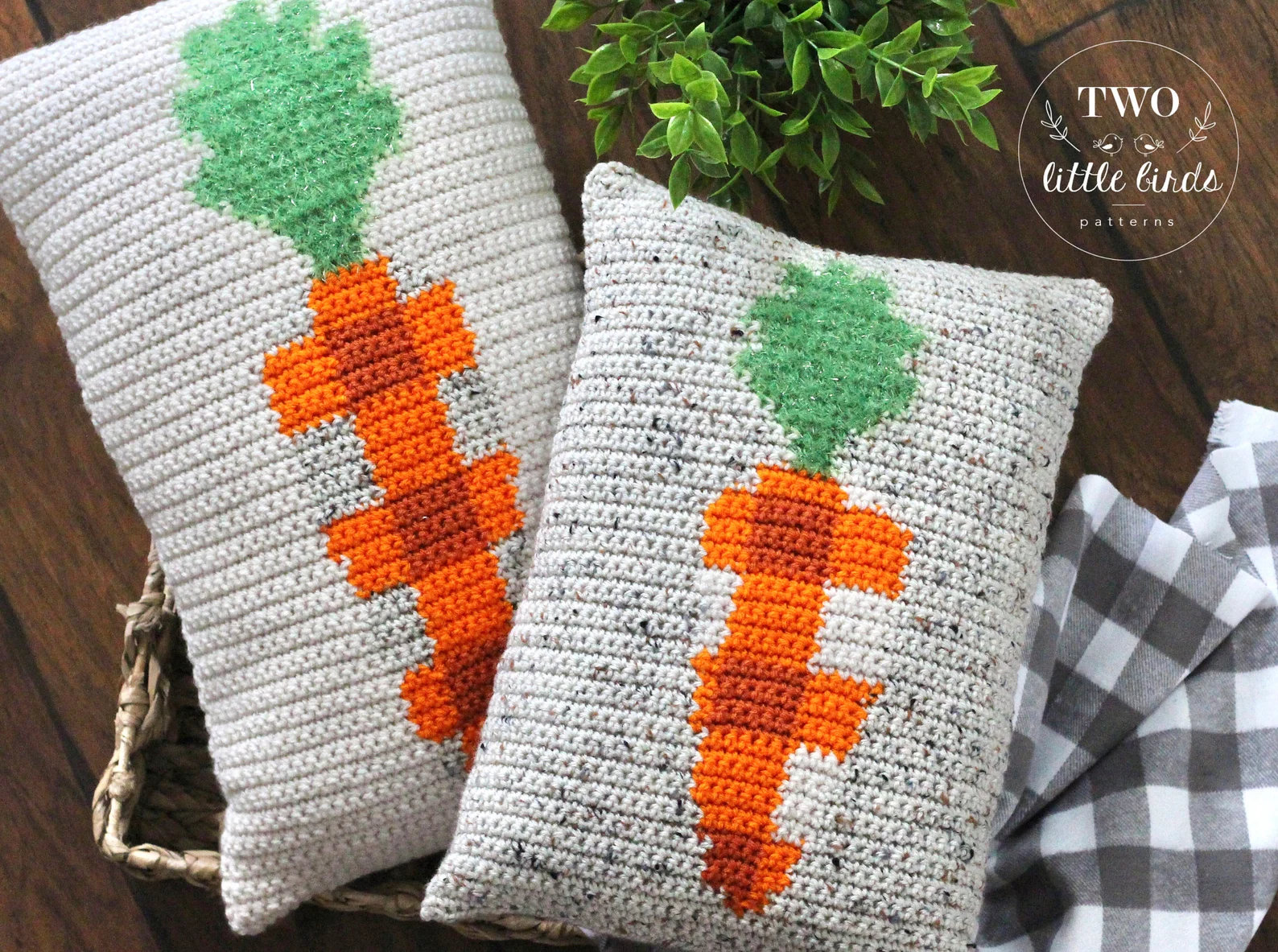 This buffalo plaid pillow cover is the cutest spring pattern! This little pillow is perfect for Easter and the whole spring season. Written in two sizes, it comes with a detailed video tutorial on the crochet techniques required to make the pillow.
If you're a beginner, this would be a perfect pattern to learn a new skill!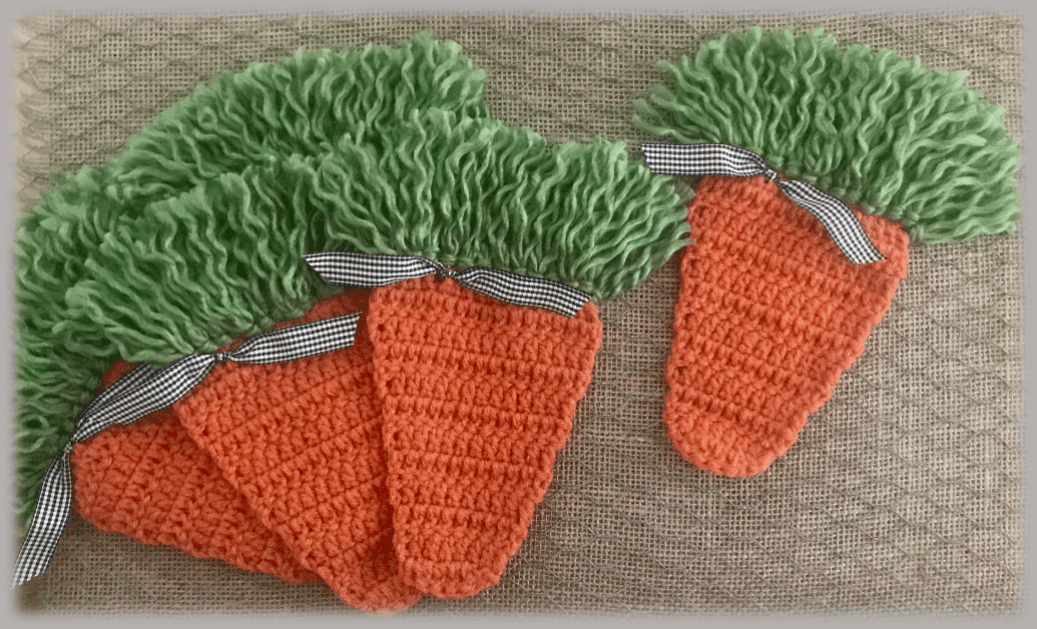 Who knew carrots could be so cute? If you're looking to dress up your spring table, you can't go wrong with these fun coasters. I also love the option of sewing two of them together and making an adorable carrot pouch.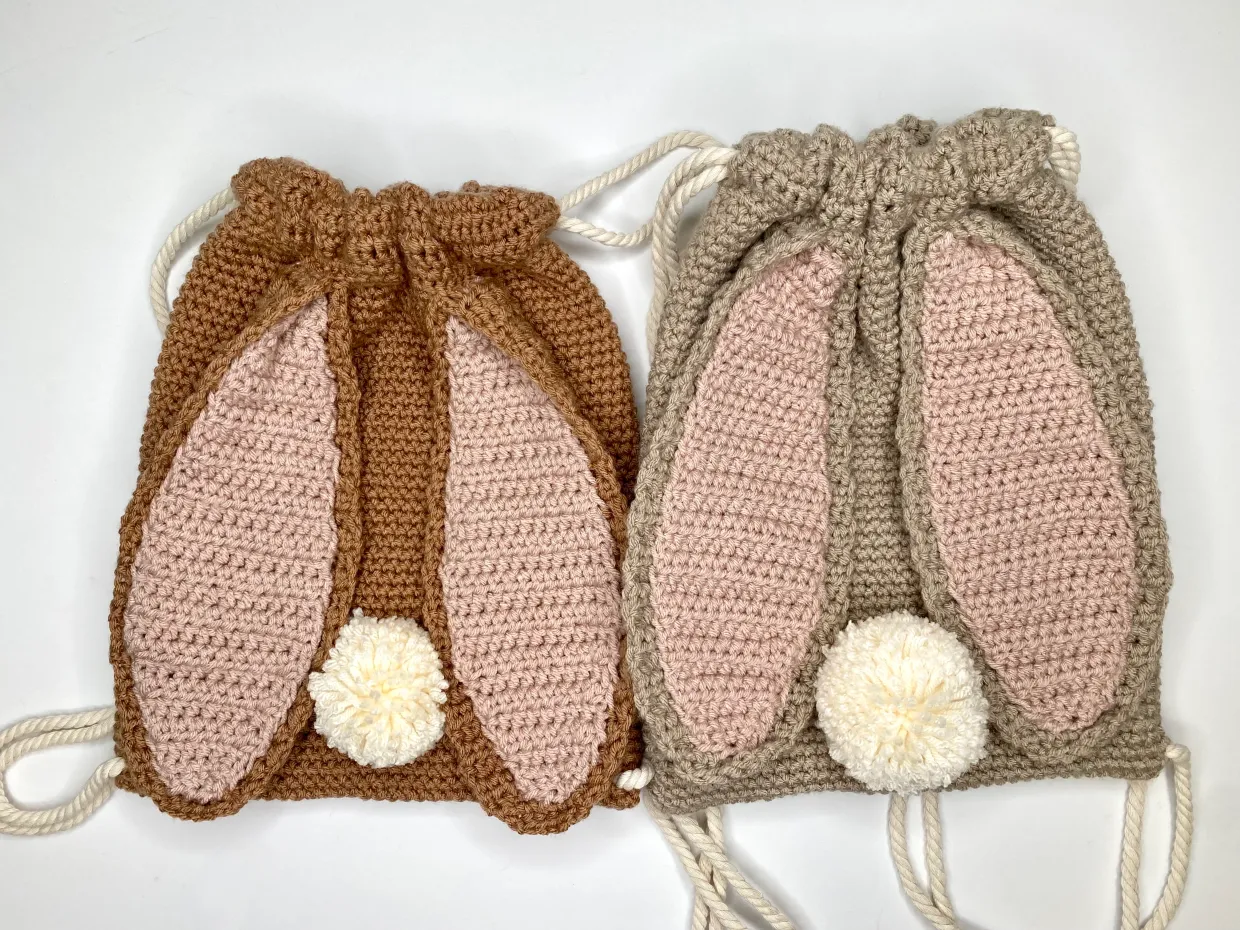 It's impossible to make a list of crochet patterns for spring without including at least one bunny. This bunny backpack is a fun pattern with a great video tutorial. You're sure to put a smile on the face of any child with this one. 
This light crochet shawl is perfect for spring and summer. Called a sampler pattern, this shawl uses a variety of basic stitches to create a beautiful, textured look.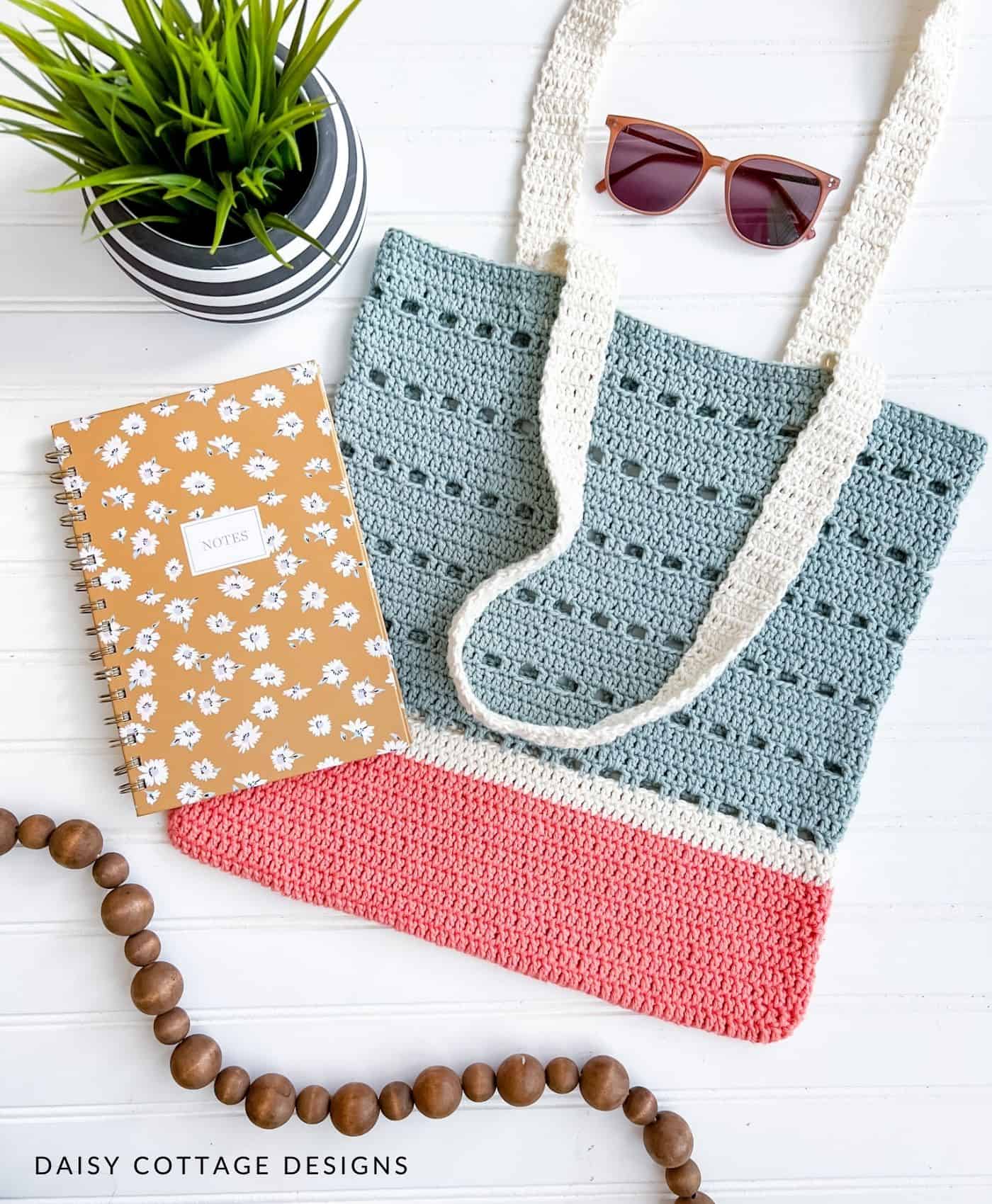 Perfect for the farmer's market, this tote is just what you need to carry your fresh fruits and veggies. This easy-to-make tote can be made in any color combos – I'd love to see it made using watermelon colors!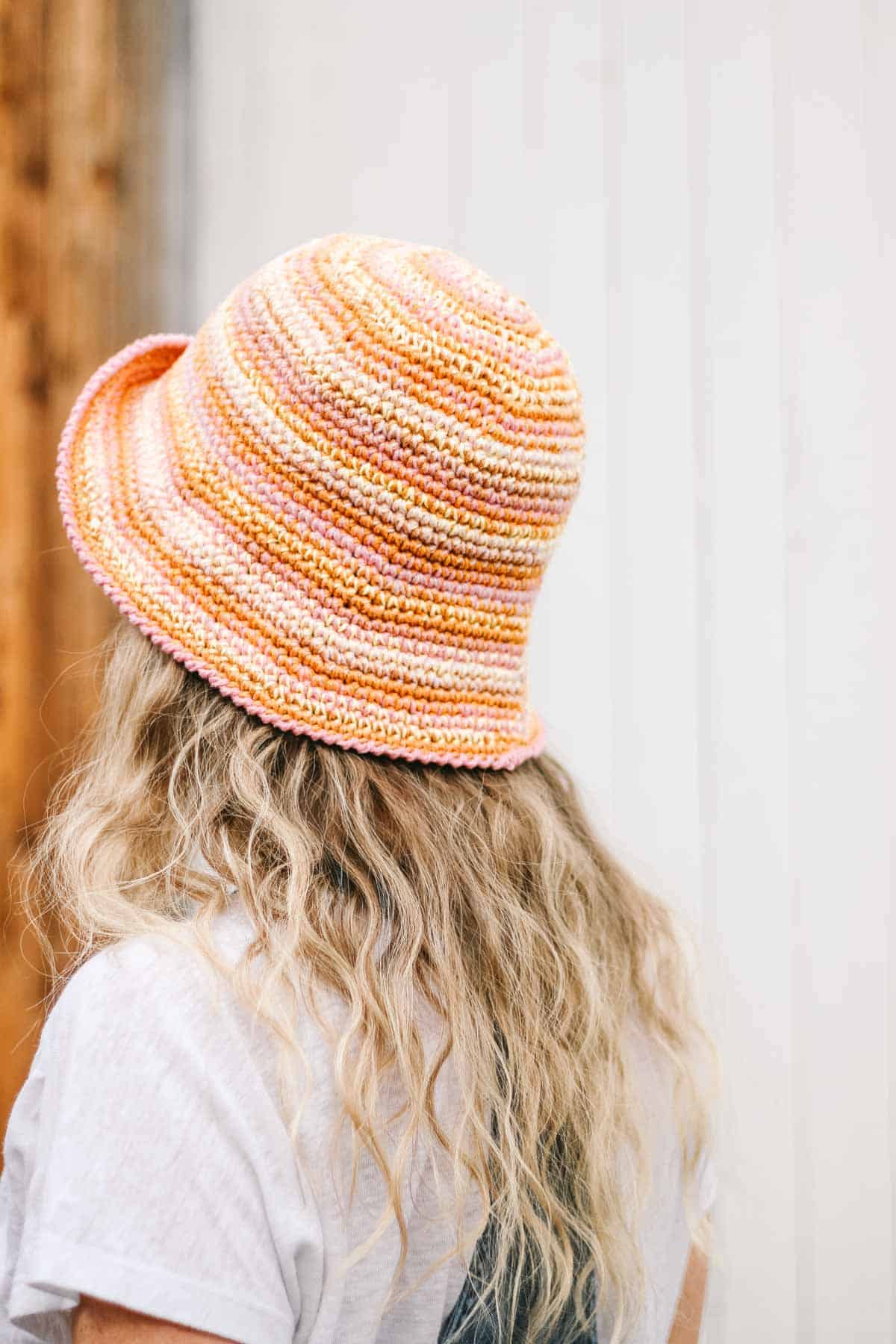 Jess (the designer of this pattern) calls this hat "the perfect mindless-yet-creative project." I love a pattern that doesn't require too much thought, but is still creative and fun.
Going somewhere sunny for spring break? These easy to pack hats are the perfect way to keep the sun off your skin and out of your eyes!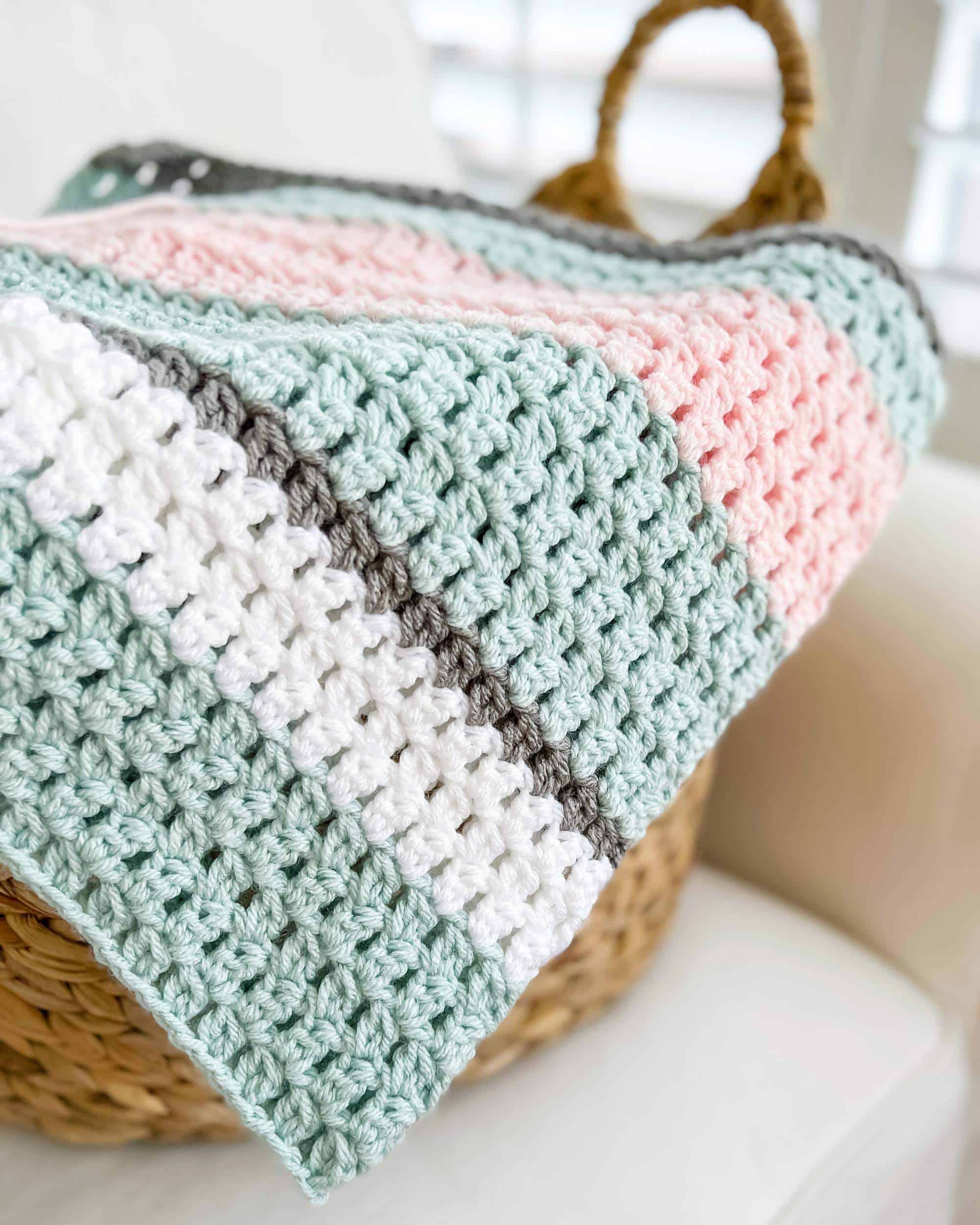 Want more crochet ideas? Check out these other crochet patterns that are just perfect for spring. 
What's on your must-make list this spring? If there's a great pattern that I've missed, please let me know!