The Easiest Crochet Baby Washcloth Pattern (With Step by Step Instructions)
Crocheted baby washcloths make great gifts for that upcoming baby shower! This crochet pattern will show you how to make one in 2 sizes using simple stitches and soft, cotton yarn.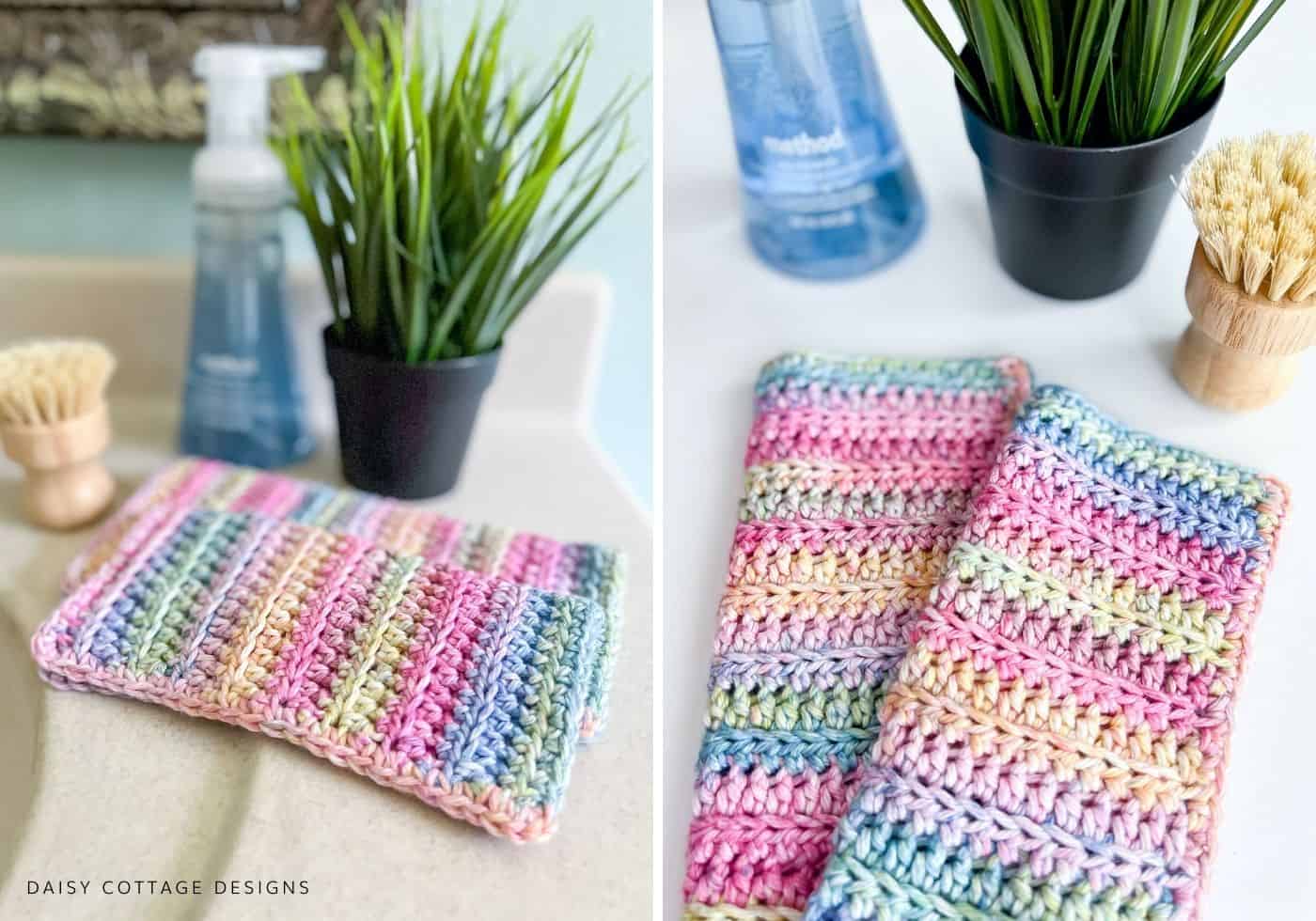 Can you believe it's already May? It's warming up fast here in Central Florida, and it's the time year when I don't always want to be working on baby blankets or other large crochet projects.
Crochet cloths are the perfect items to make in the warmer months.
How Do You Make a Baby Washcloth?
Baby washcloths are very easy to make! You can use the simplest crochet stitches (think single crochet), or you can use these small projects as an opportunity to try a new, intricate stitch.
Typically, you'll work back and forth in short rows when crocheting a washcloth. After you're finished, adding a border is optional.
You'll find this easy crochet washcloth pattern down below.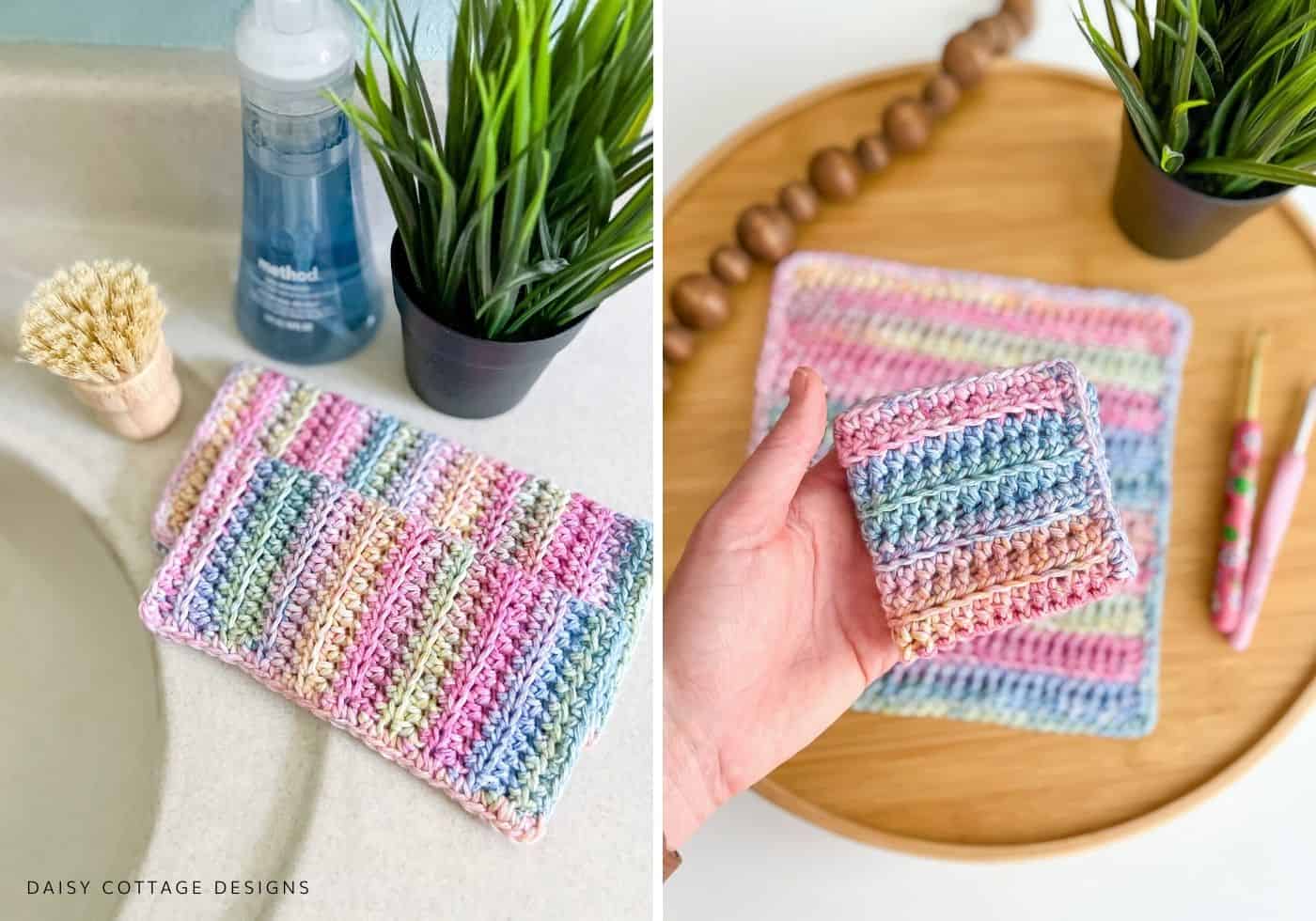 What Do I Need to Crochet a Washcloth?
For most crochet washcloth patterns, all you'll need is the written pattern and/or video tutorial, some cotton or cotton blend yarn, and a crochet hook. Throw in a tapestry needle and scissors for weaving ends and you're all set!
How Many Yards of Yarn Do You Need to Make a Washcloth?
Typically, you'll need between 80-100 yards of yarn for a crocheted washcloth. This is totally dependent on the size, though.
I tend to make an 8 inch dishcloth, and those take approximately 90 yards of worsted weight yarn.
How Many Chains Do You Need to Crochet a Washcloth?
Usually, you'll start with somewhere between 25 and 35 chains for a washcloth. For most patterns, you'll find that it's easy to adjust the size.
Are Crochet Washcloths Good for Babies?
Crochet washcloths are great for babies (and other kiddos)! They're easy on delicate skin and can be tossed in the washing machine and dryer. They're a great eco-friendly alternative to using tons of paper towels.
Can You Use Acrylic Yarn for Washcloths?
Acrylic yarn is not recommended for crochet washcloths or dishcloths. You want to use a yarn that is absorbent and durable. Cotton yarn is the way to go.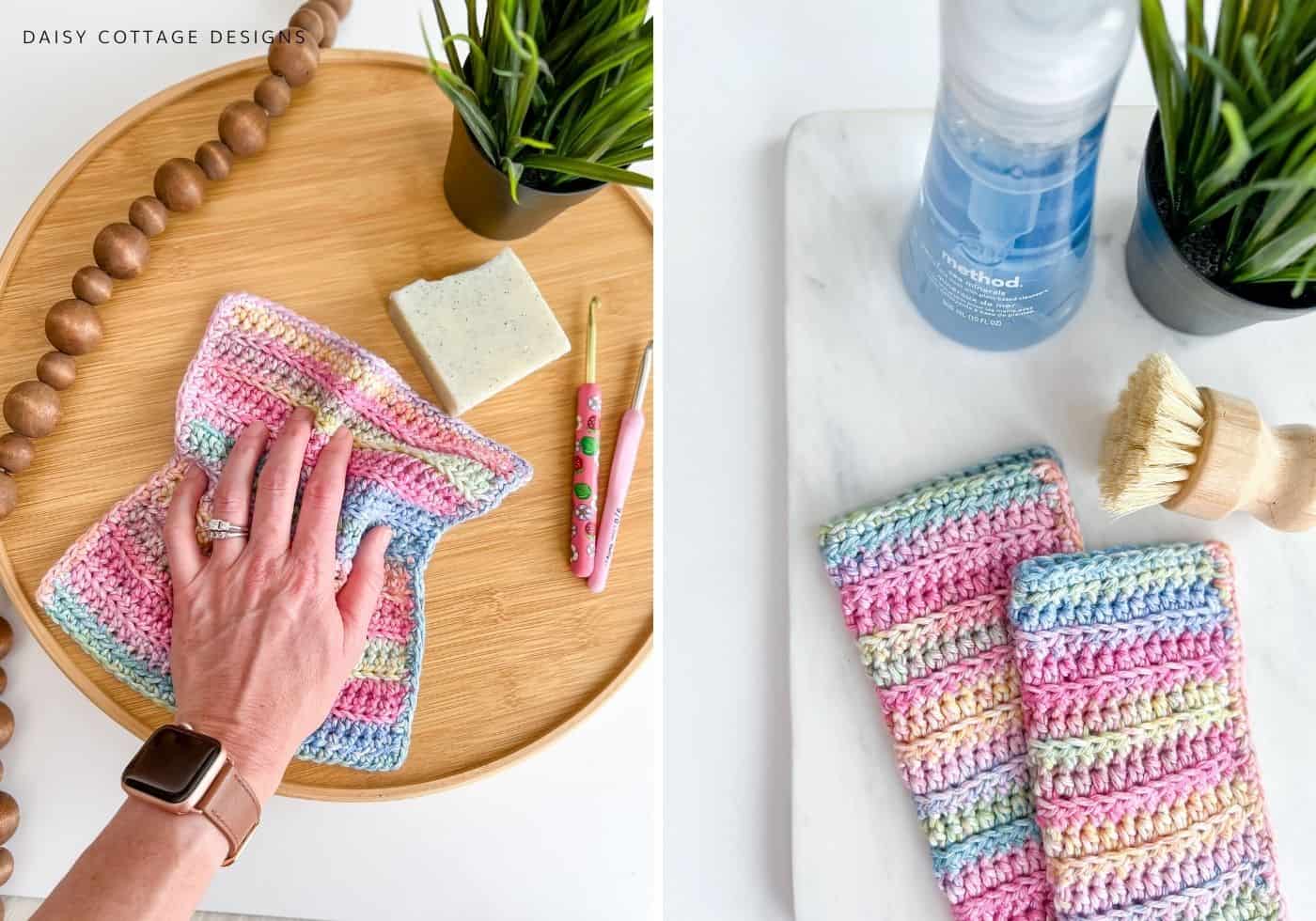 What Kind of Yarn Do You Use for Baby Washcloths?
Using 100% cotton yarn or a cotton blend yarn is your best bet. If you're using a cotton blend yarn, make sure the cotton content is higher than the other fiber. For instance, a cotton acrylic blend should have more cotton than acrylic (70% cotton, 30% acrylic, etc).
Here are some yarns I recommend:
What Size Crochet Hook Should I Use for Washcloths?
Using an H/8 (5.00 mm) or an I/9 (5.50 mm) crochet hook typically works well for washcloths and dishcloths. If you find you're a really tight or loose crocheter, you might want to adjust your hook size. Typically, your best bet is to go with the hook size called for in the pattern rather than matching your hook size to the yarn you're using.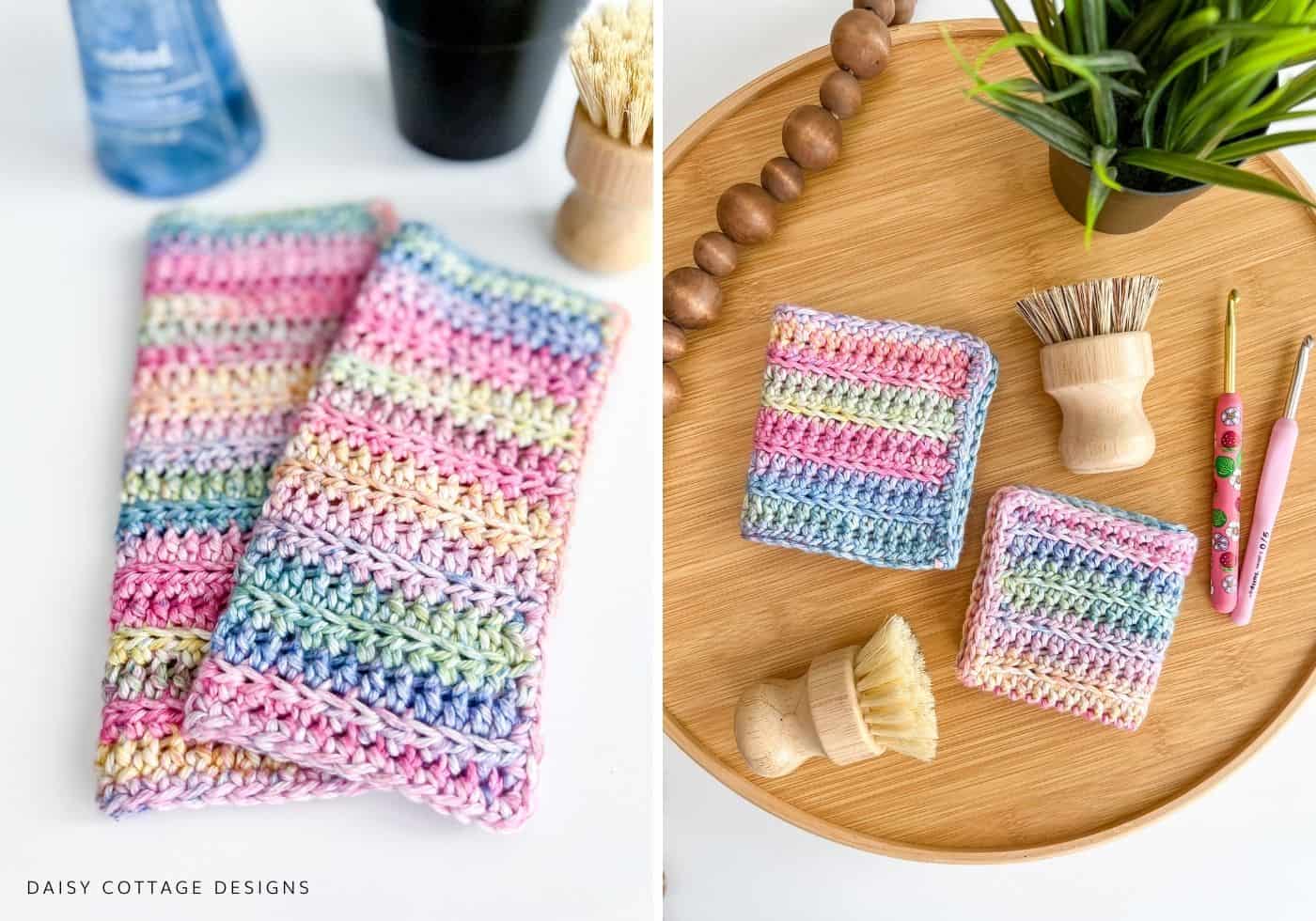 Soft Crochet Washcloth Pattern
Not ready to make this washcloth?
Send the link to a friend who loves to crochet!
Materials:
I/9/5.5 mm Crochet Hook
Approximately 85 yds/1.75 oz of worsted weight yarn per cloth (100% cotton or a cotton blend)
I used Hobby Lobby I Love This Cotton! in shade "Eastern Nova."
Tapestry Needle & Scissors
---
Want the Pattern Without the Ads?
Buy the Printable PDF
---
Pattern Notes:
This washcloth is written in two sizes – 7" and 8". Instructions to adjust the size are given at the end of the pattern.
You do NOT work into the turning chain at the end of each row
The body of this pattern is worked in the back loop only (blo). The border is worked under both loops.
Gauge is not important for this project.
Special Stitch:
Working in the back look really gives this project a great texture. It makes it soft, supple and perfect for baby skin.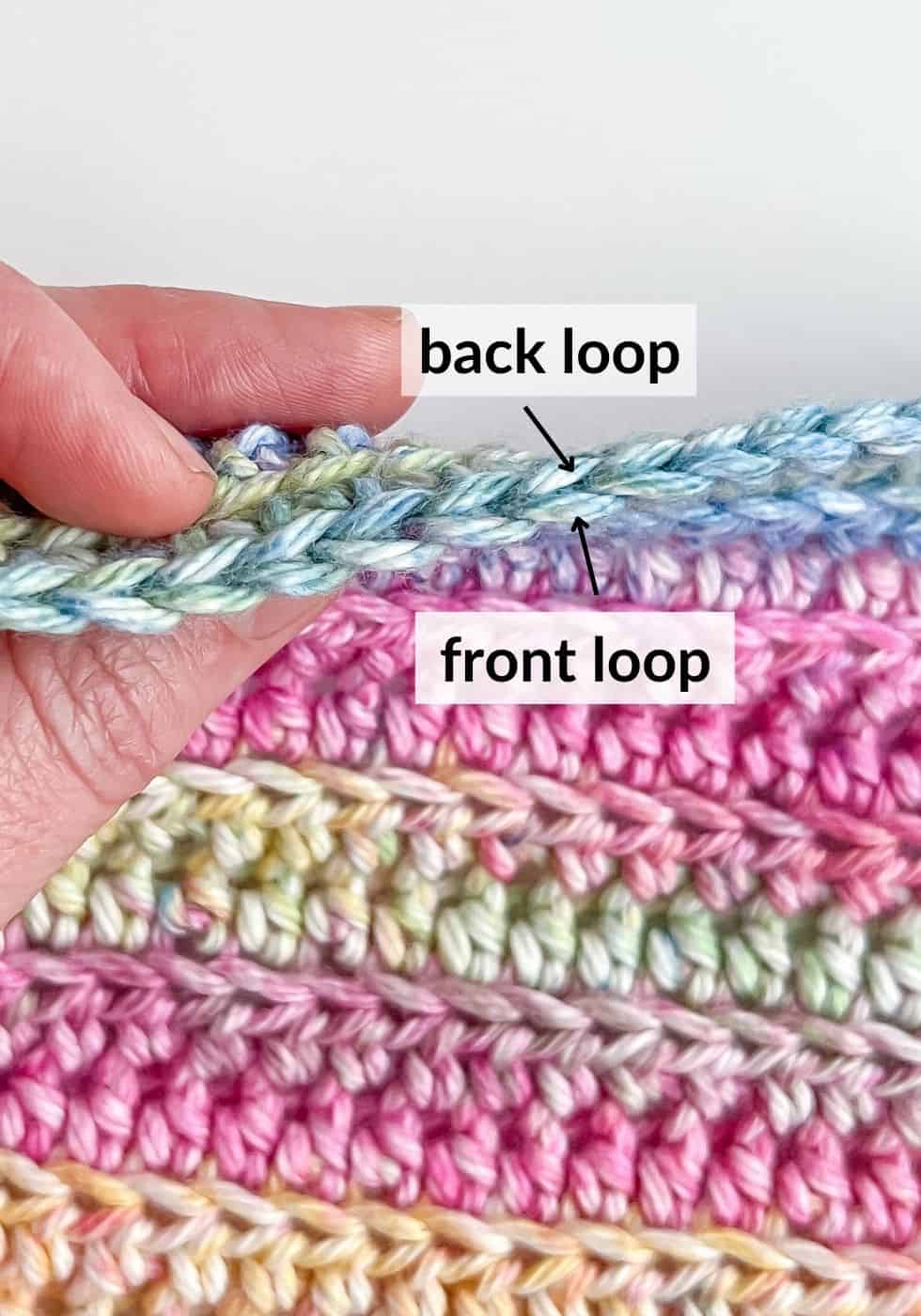 Hdc in the blo (half double crochet in the back loop only): Yarn over, insert hook under the back loop only. Pull up a loop. Yarn over, pull yarn through all three loops on your hook.
Crochet Baby Washcloth Instructions
Chain 24 (7 inch size) or 28 (8 inch size).
Row 1: hdc in the second ch and in each stitch across. Ch 1, turn.
The ch 1 does not count as a stitch.
Row 2: hdc in the first stitch. Hdc in the blo across to the next to last stitch. Hdc under both loops in the last stitch.
Repeat row 2 until your washcloth is square (about 18 rows for the 7 inch size and 20 rows for the 8 inch size). Ch 1, turn.
How to Add a Border:
Single crochet evenly around the entire cloth. Work *3 sc* in each corner. Slip stitch in the first stitch of the border to join.
Cut yarn and weave ends.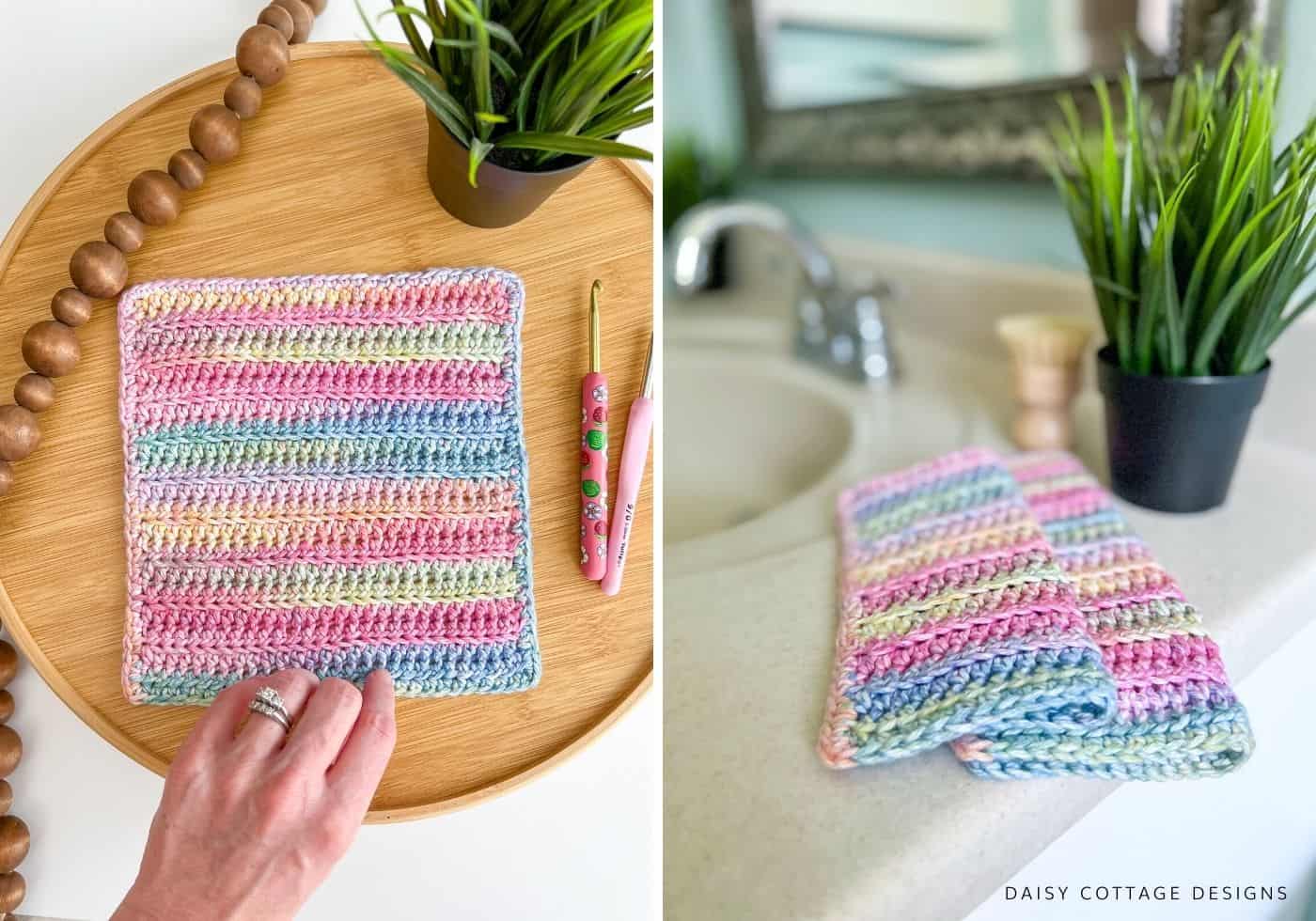 Adjusting the Size of this Washcloth
To adjust the size of this washcloth, simply chain until you reach the length you want and then add 1 more chain.
Work until your project is the length you want then proceed to the border.
Want to make More Crochet Cloths?
Share Your Work!
I'd love for you to share your work with me on Facebook or Instagram! I love seeing how you use the Daisy Cottage Designs crochet patterns.