Handmade With Love Printable Labels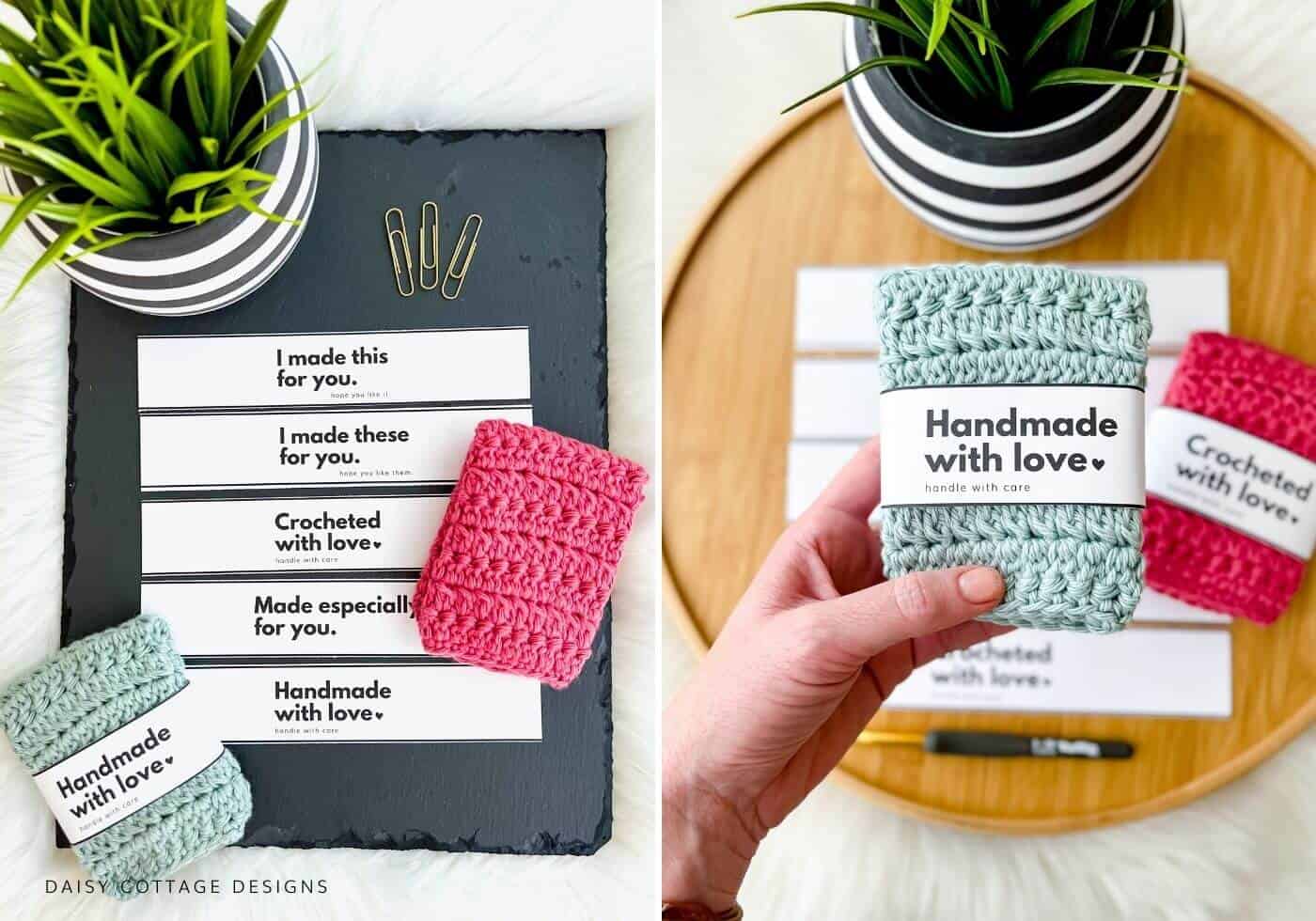 These free "handmade with love" printable labels are just perfect for your crochet items. Whether you're selling them at a craft fair or giving gifts to a friend, these labels just add a little something special to your crocheted makes.
While some of them are specific to crochet, others can be used for knit or sewn projects, too. The possibilities are endless, really.
While they won't fit around a blanket, they'll be perfect for dishcloths, hats, headbands, and many other projects. If you'd like a label that will work for projects of any size, you can check out these cute (and free!) tags!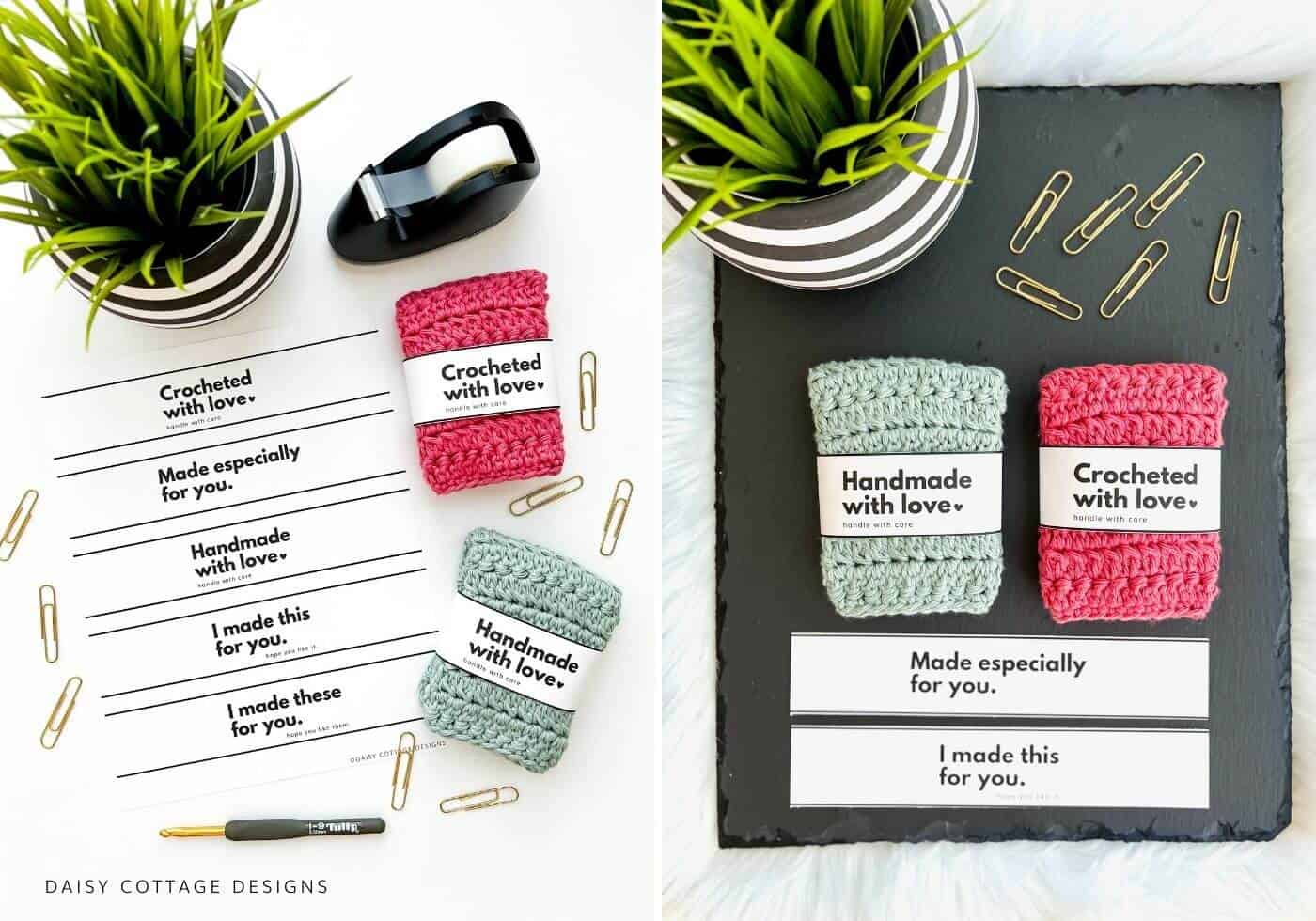 Using these crochet labels is easy. Just click the download link below to download and print the labels on card stock. Then cut them out and attach them around your project with a little bit of tape.
For a little extra fun, print these Handmade with Love Printable Labels on kraft paper sheets or colored card stock and use a fun washi tape to attach the labels.
If you have friends who would enjoy this label set, please send them quick text with the link! If you share a picture on social media, tag me there, too (@daisycottagedesigns).
I've included two sizes in the download – 8.5 inches wide and 11 inches wide.
Download the Handmade With Love Files Here
If you love these labels, don't miss the other two that match!
If you'd like to make the dishcloths shown in these photos, grab that pattern here.