Crochet Gift Tag Printable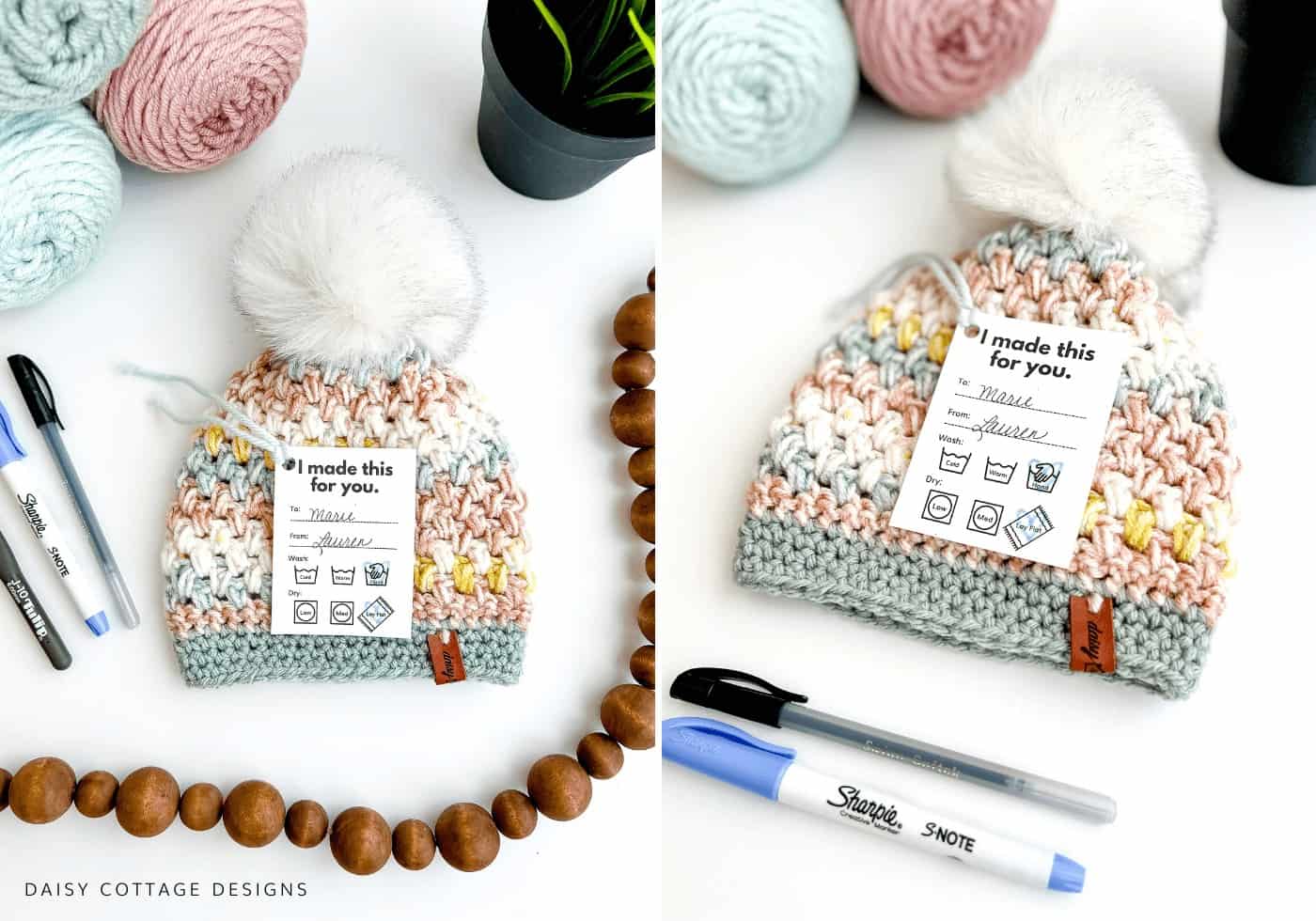 It's always fun to dress up gifts, isn't it? This crochet gift tag printable will add a little something to whatever gift you're giving.
I've been wanting to create gift labels for crocheted items for a while now, and this week I finally made the time to sit down and design them. (You can find some other tags I designed here.)
I knew I wanted a simple, modern design that would look good on any finished project so I stuck to a black and white design with streamlined graphics. I kind of love them.
I printed these gift labels on card stock, cut them out, and used a small piece of coordinating yarn to tie them to my crocheted gifts. Next time I might get fancy and use a piece of ribbon.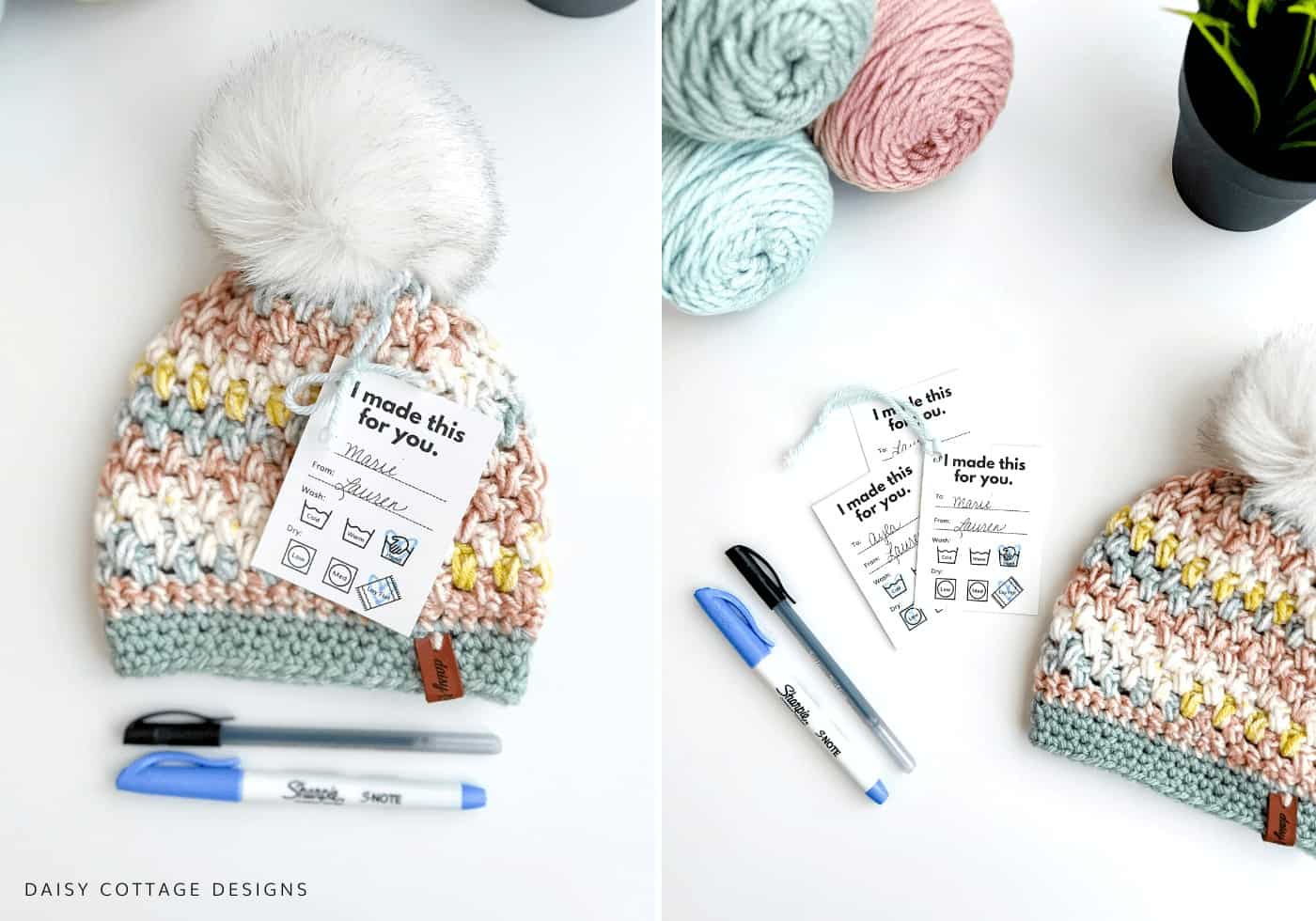 You may have noticed that these little labels serve two purposes.
When people receive crocheted gifts, they're often not sure how to wash and dry them. The last thing anyone wants to do is ruin the beautiful item someone took the time to create just for her.
Take the guesswork out by marking the care instructions on these little tags.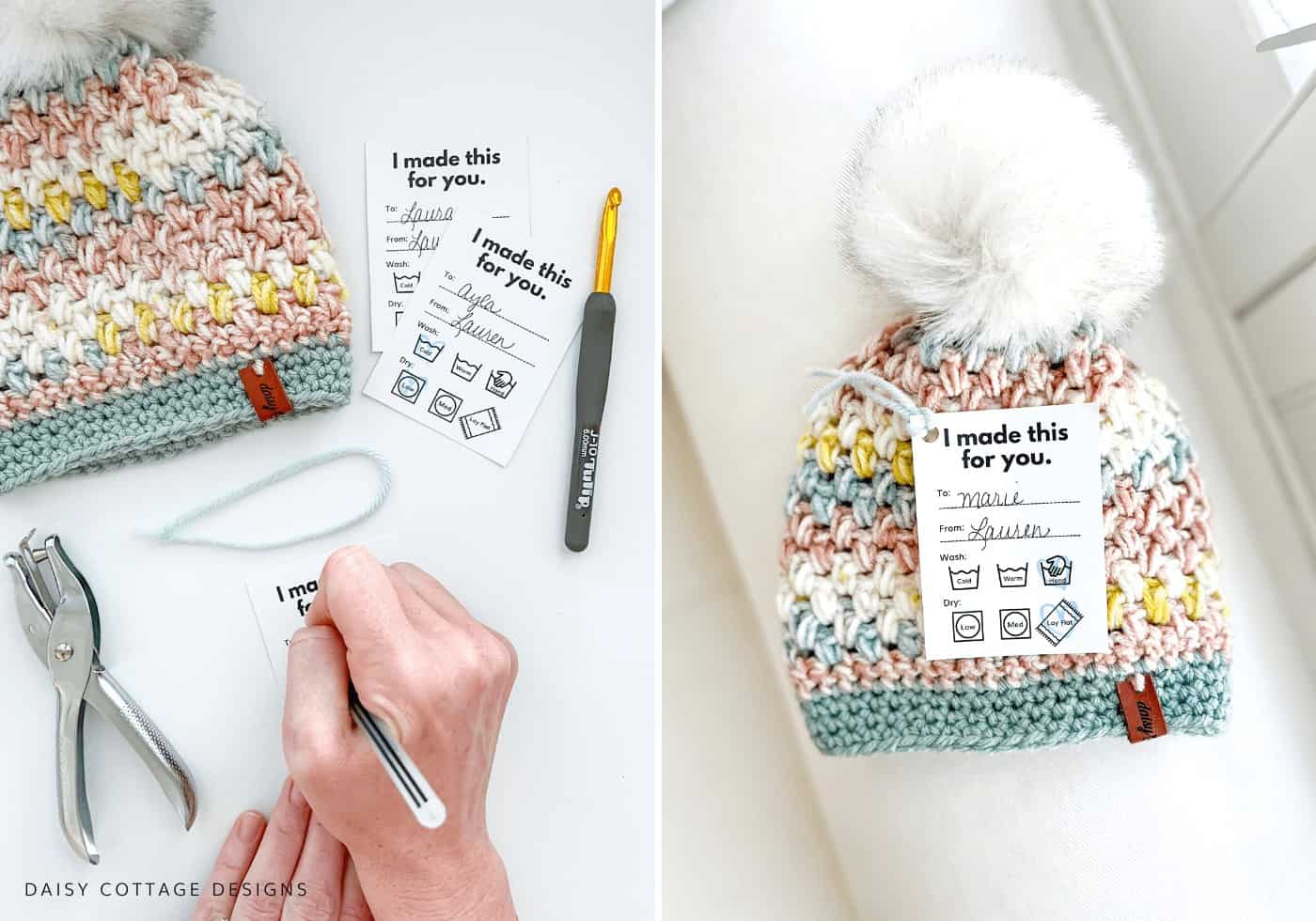 I'd love for you to print out these little tags and use them on your own crocheted gifts! It's a fun way to give your crocheted gift in style.
Click here to download a set of the tags for yourself!
Pin this tag for future reference!
I'd love it if you'd text a link to this little label to a crocheting friend who might enjoy it, too!
Wondering what pattern I used to create the adorable hat in the photos? It's the Cozy Pom Pom Beanie pattern.
I'd love to see how you use this little printable. Share a photo on Instagram with #daisycottagedesigns so I can admire your work!