Crochet WIP Project Card Printable
By
Lauren
on February 16, 2022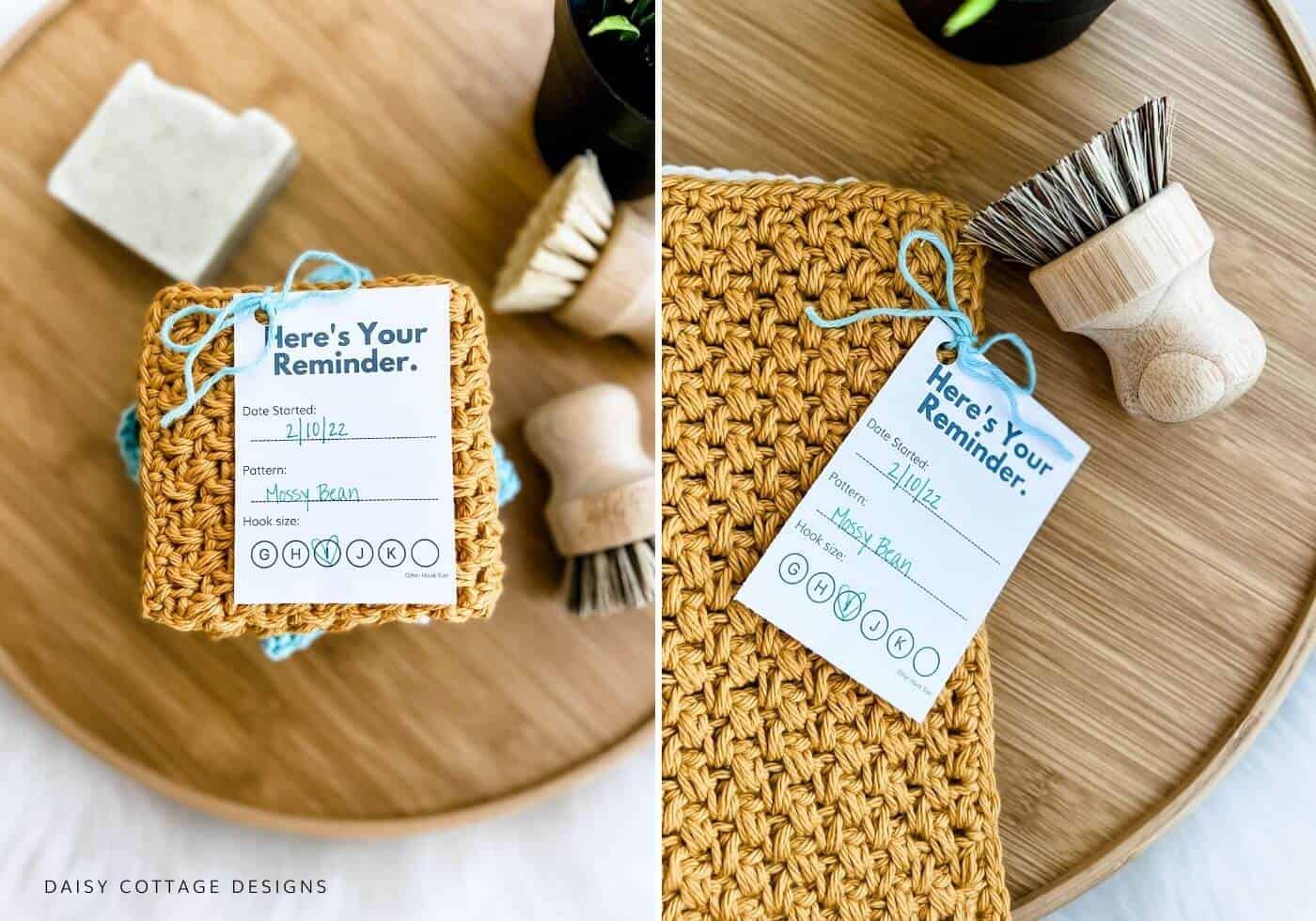 How many crochet projects are on your hooks right now? I don't even want to stop and think about how many WIPs (works in progress) I have lying around my house.
Suffice it to say, there are a lot (if you want to keep up with them, follow me on Instagram). Some of them are almost finished; some are only in the beginning stages. Some of them were set aside because they were frustrating me; some of them were set aside because something else caught my attention.
Often, when I go back to a project I have to use trial and error to figure out what hook I was using. So last week, as I set yet another project aside to start on a new design idea, I decided to take care of that problem once and for all.
Enter the Crochet WIP Tracker
I created this little crochet tracker card to help me remember what hook and what pattern I'm using. There's a second card option that has a line for the yarn type. Print out whichever you think you need!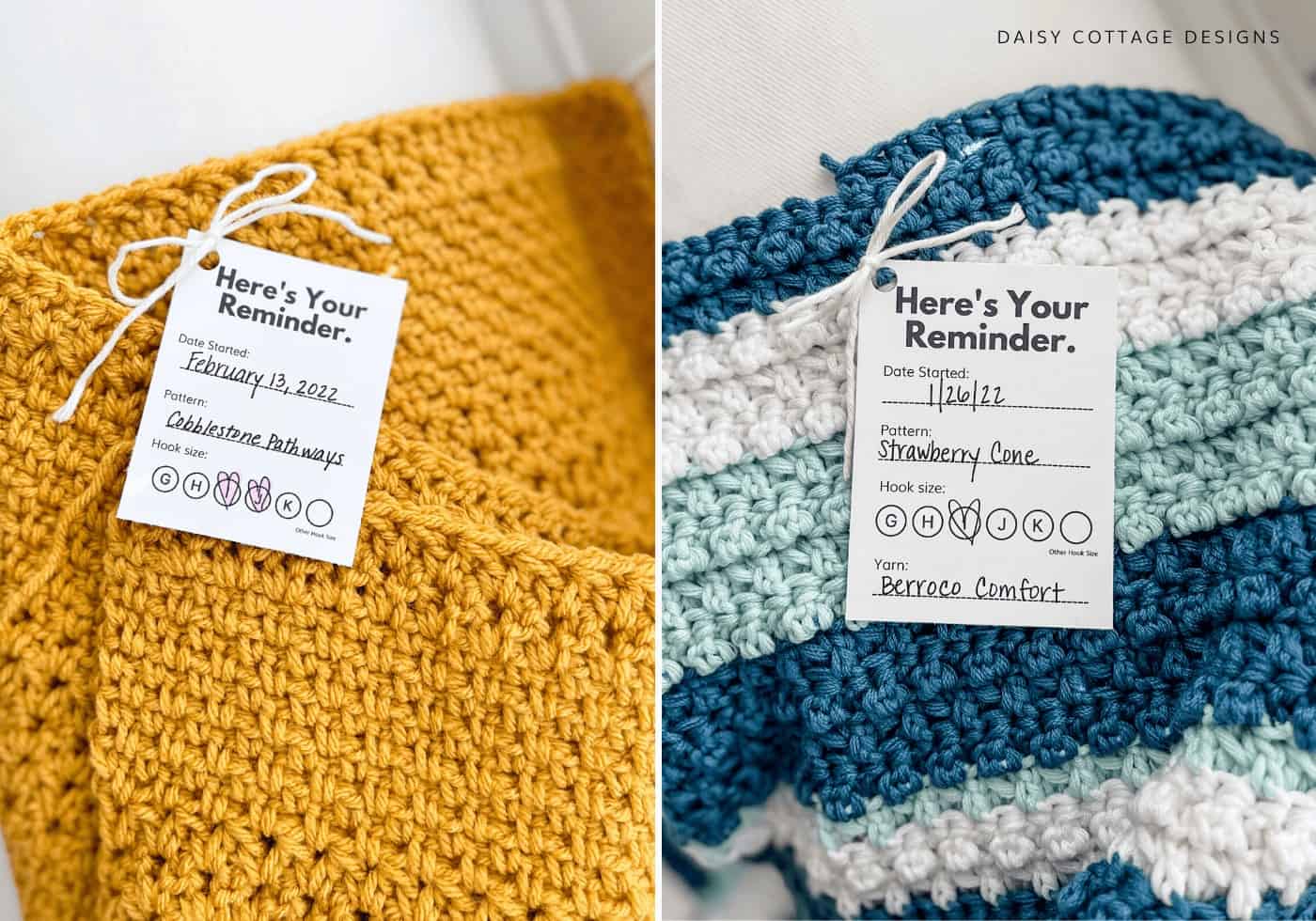 If you're interested in the patterns used above, you can find the Cobblestone Pathways Throw Blanket here and the Strawberry Cone Blanket here.
I know there's no way I'm the only one with this issue, so I decided I'd share this little WIP tracker printable with you.
Click here to download the file!
I'd be thrilled if you'd pin it so other crocheters could enjoy it, too!
Just trim along the gray lines, punch a hole in the corner, and use a scrap of yarn to tie the tag onto the project that you're going to set aside for a little while. When you come back to it, you'll know exactly where you left off.