Fast Crochet Patterns to Make As Gifts
By
Lauren
on December 13, 2022
Do you want to make a last-minute crochet gift, but need something that's quick and easy to crochet? When you're short on time, that doesn't mean there isn't something beautiful to crochet. There are so many beautiful crochet patterns that can be made in a couple hours (or less).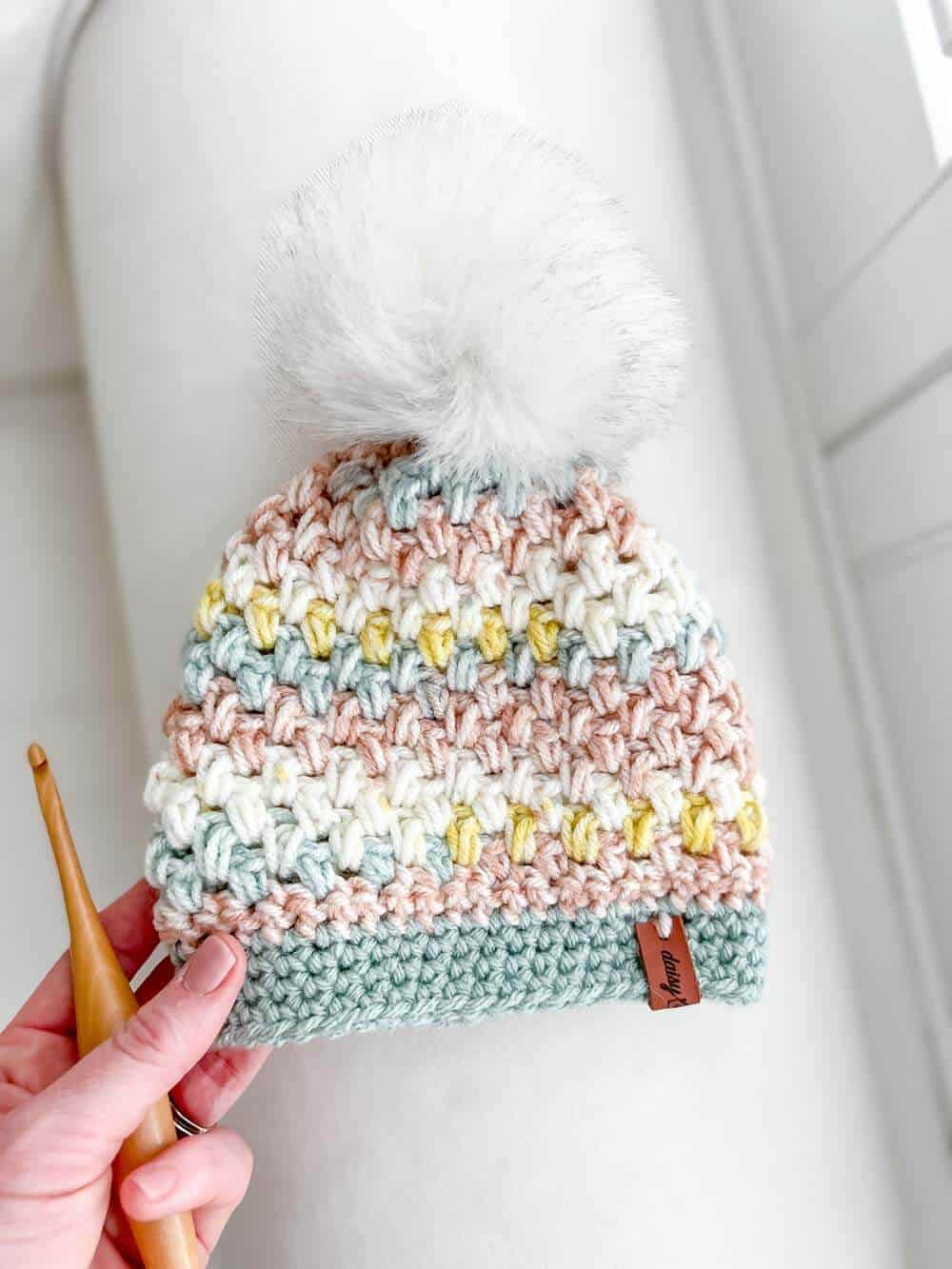 This adorable hat is easy to crochet and works up so quickly. The fluffy pom pom makes it stylish and fun. It's a quick hat that can be made in a couple hours. If you struggle with hats, give this one a try. I promise you can do it!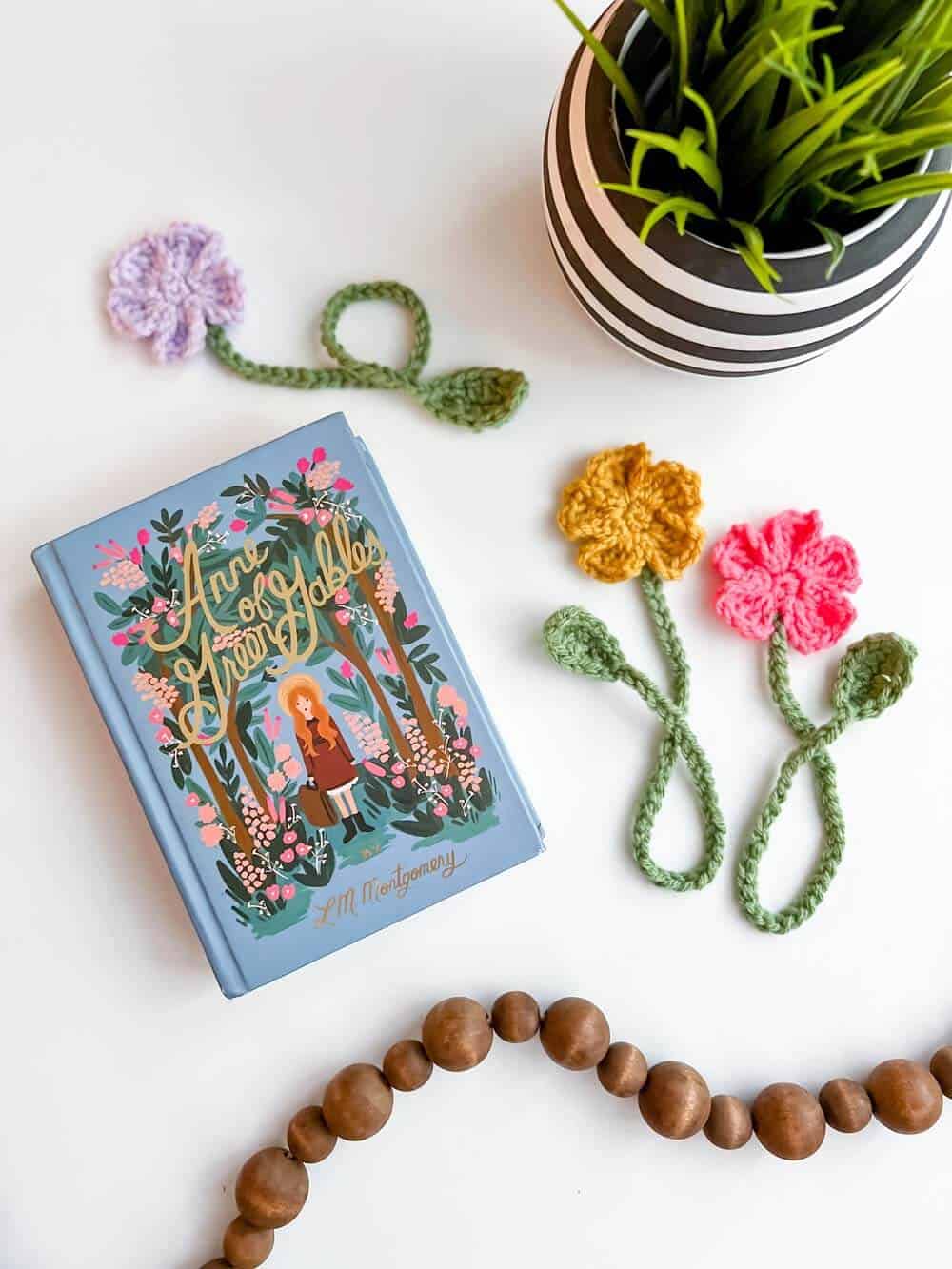 This bright bookmark is the perfect gift for your book-loving friends and family members. Pair it with a beautiful book or gift it alone. You can't go wrong either way.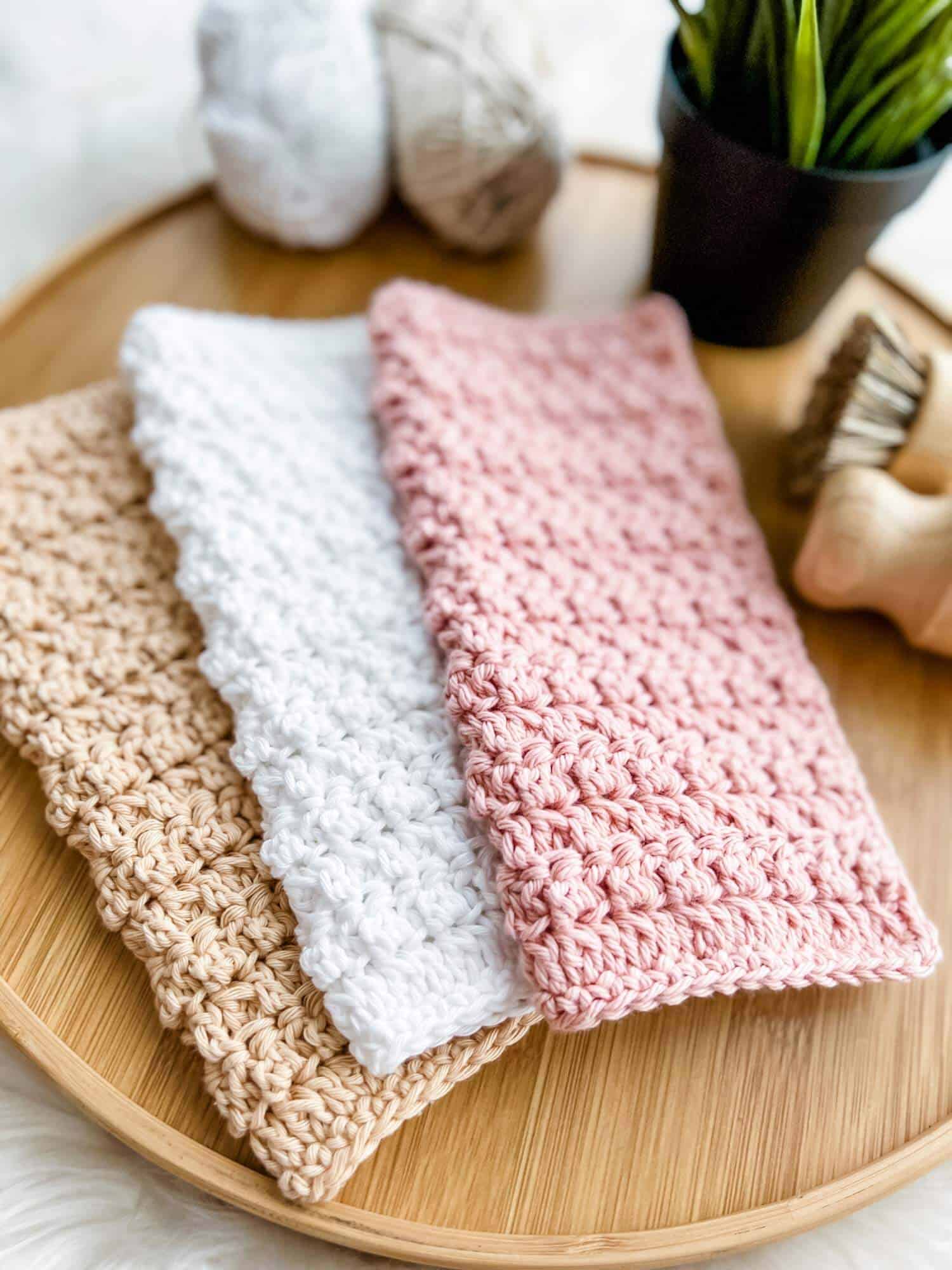 You can crochet a set of these dreamy, spa cloths in an hour. Make a set and pair them with a pretty soap to make the perfect, relaxing gift.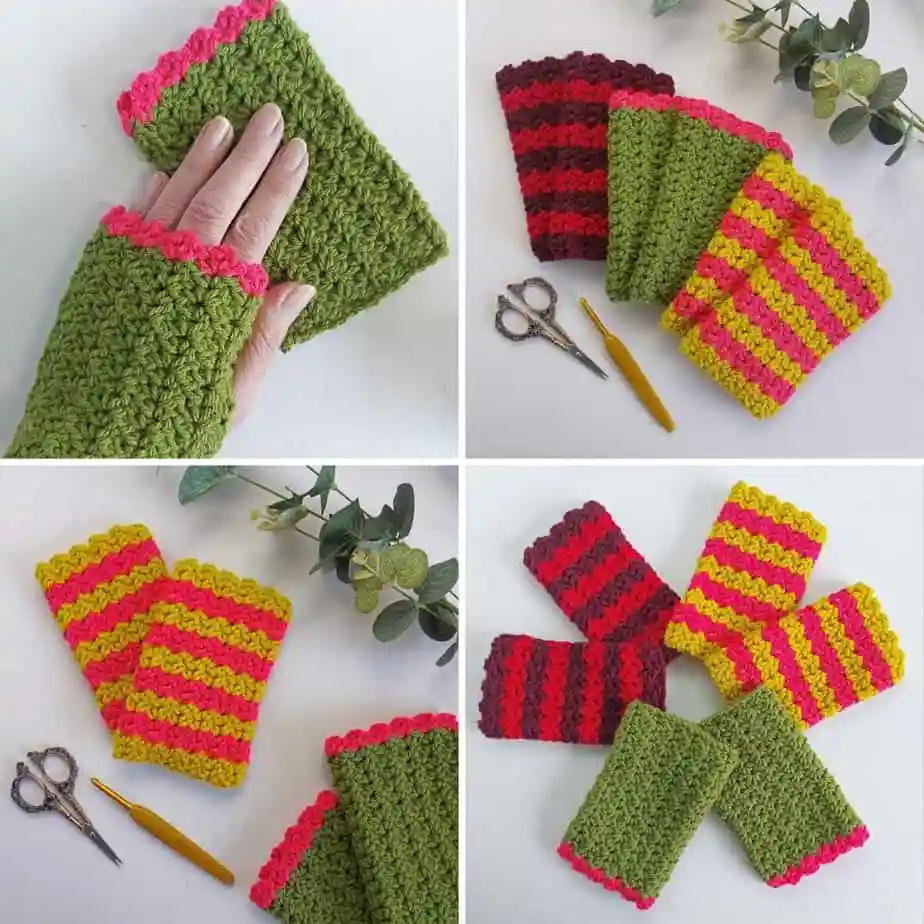 Keep your hands warm and your fingers free! These fingerless gloves are a fun way to play with color and use up your yarn scraps.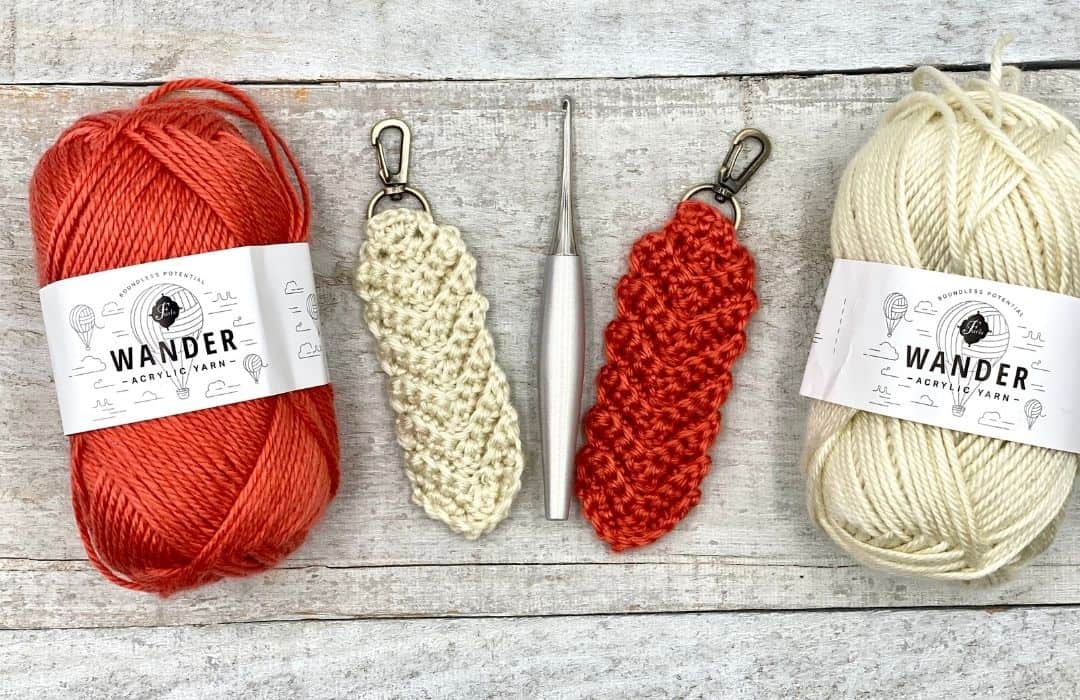 Need a project that can be made in 20 minutes or less? These cute keychains are just what you're looking for. I think they'd be super durable if made with cotton yarn.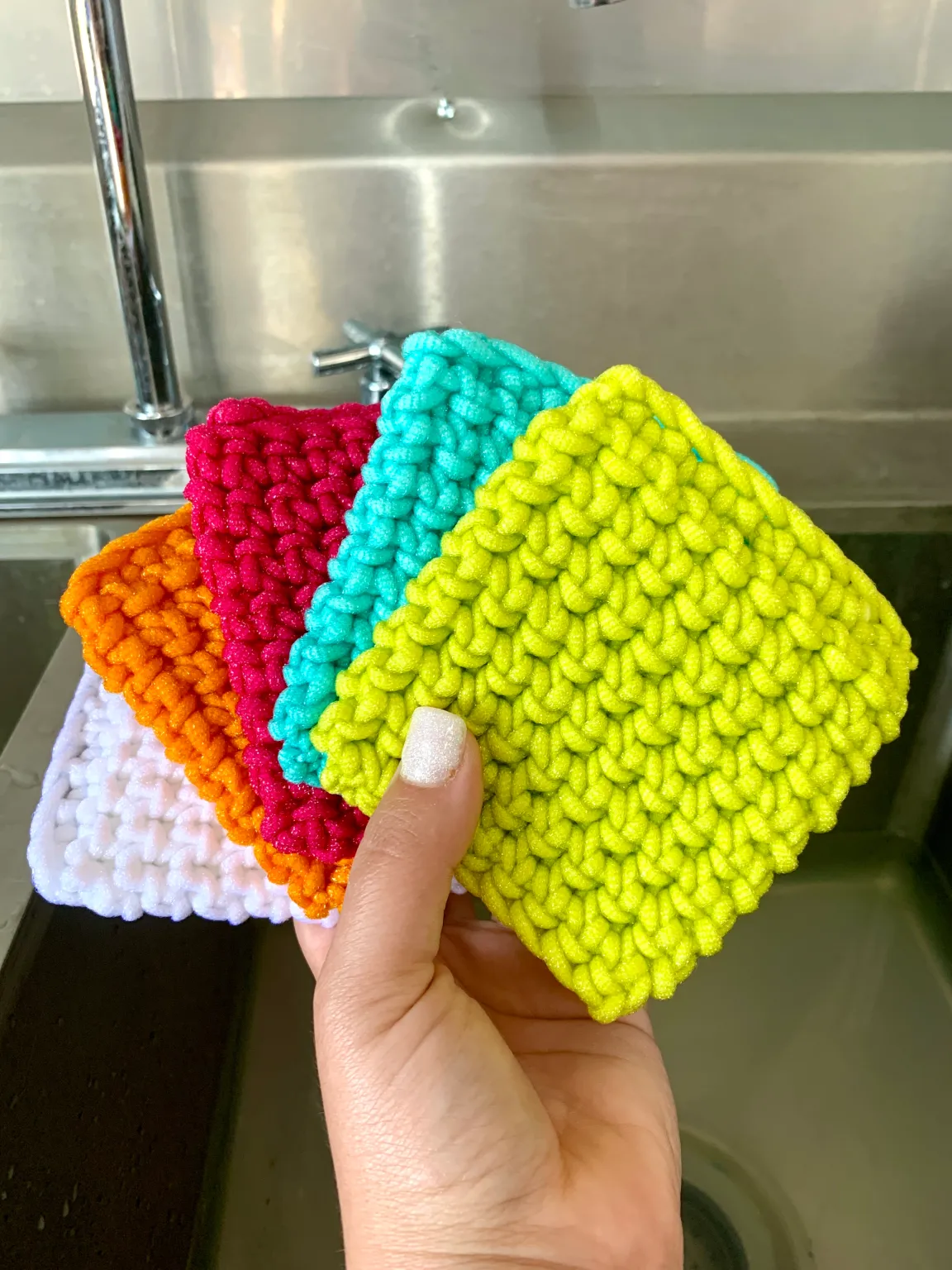 Make washing dishes a little more fun with these brightly colored kitchen scrubbies. These are perfect for washing pots and pans and can be thrown in the dishwasher for easy cleaning.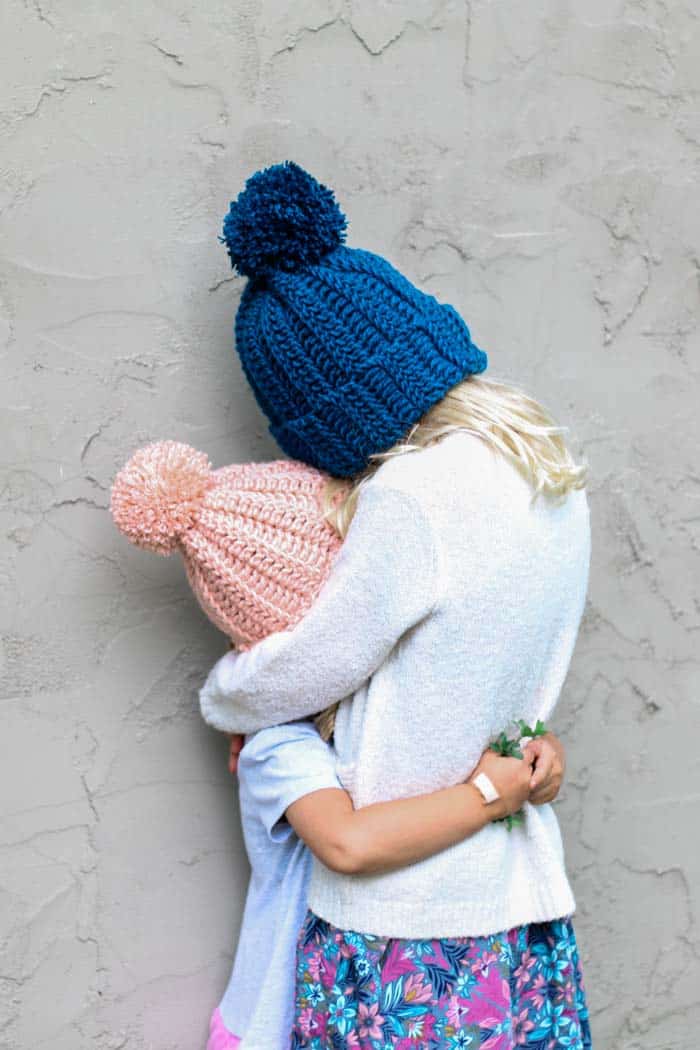 These stylish kid's hats can be crocheted in an hour or so. They make wonderful gifts for kids! This slightly slouchy crochet beanie is a little bit slouchy and works up quickly!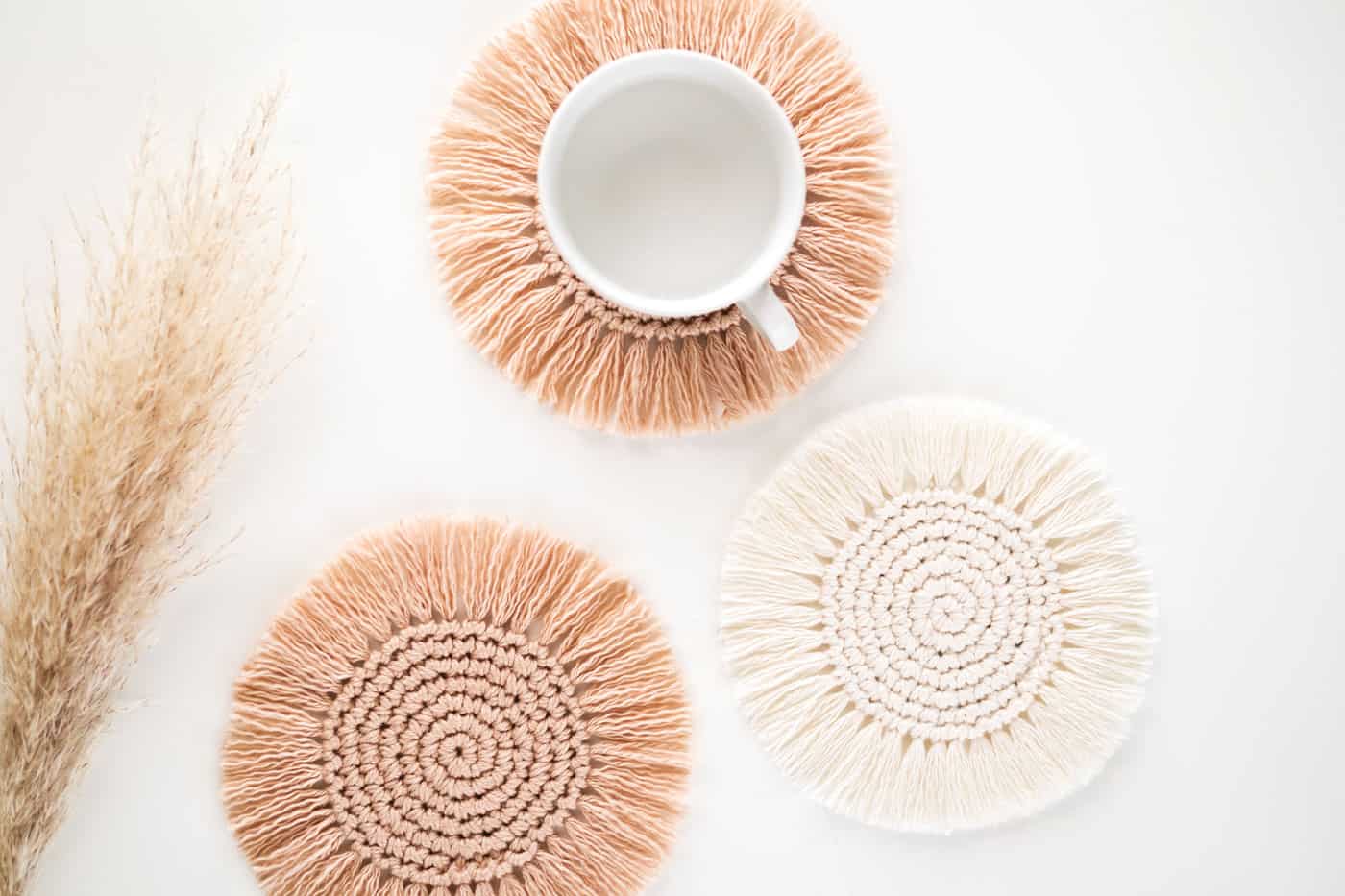 These beginner-friendly crochet coasters are the perfect gift for anyone who loves beautiful items for their home. Not only are these functional, they're beautiful and work up in under 30 minutes.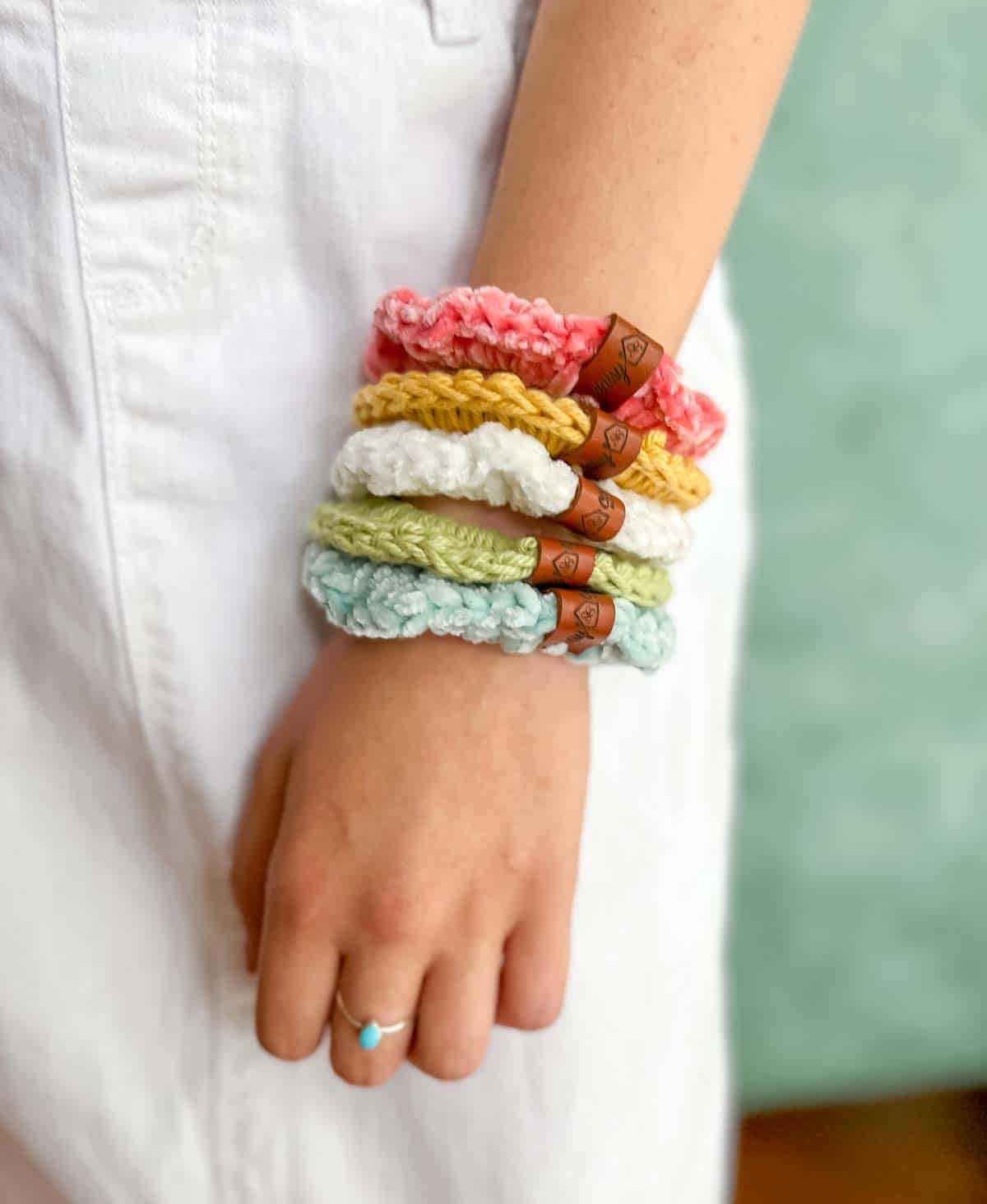 Adults and kids alike will love these scrunchies. They work up in under 20 minutes and they're perfect for using up yarn in your stash. All three of my daughters love these and even asked me to make some for their friends.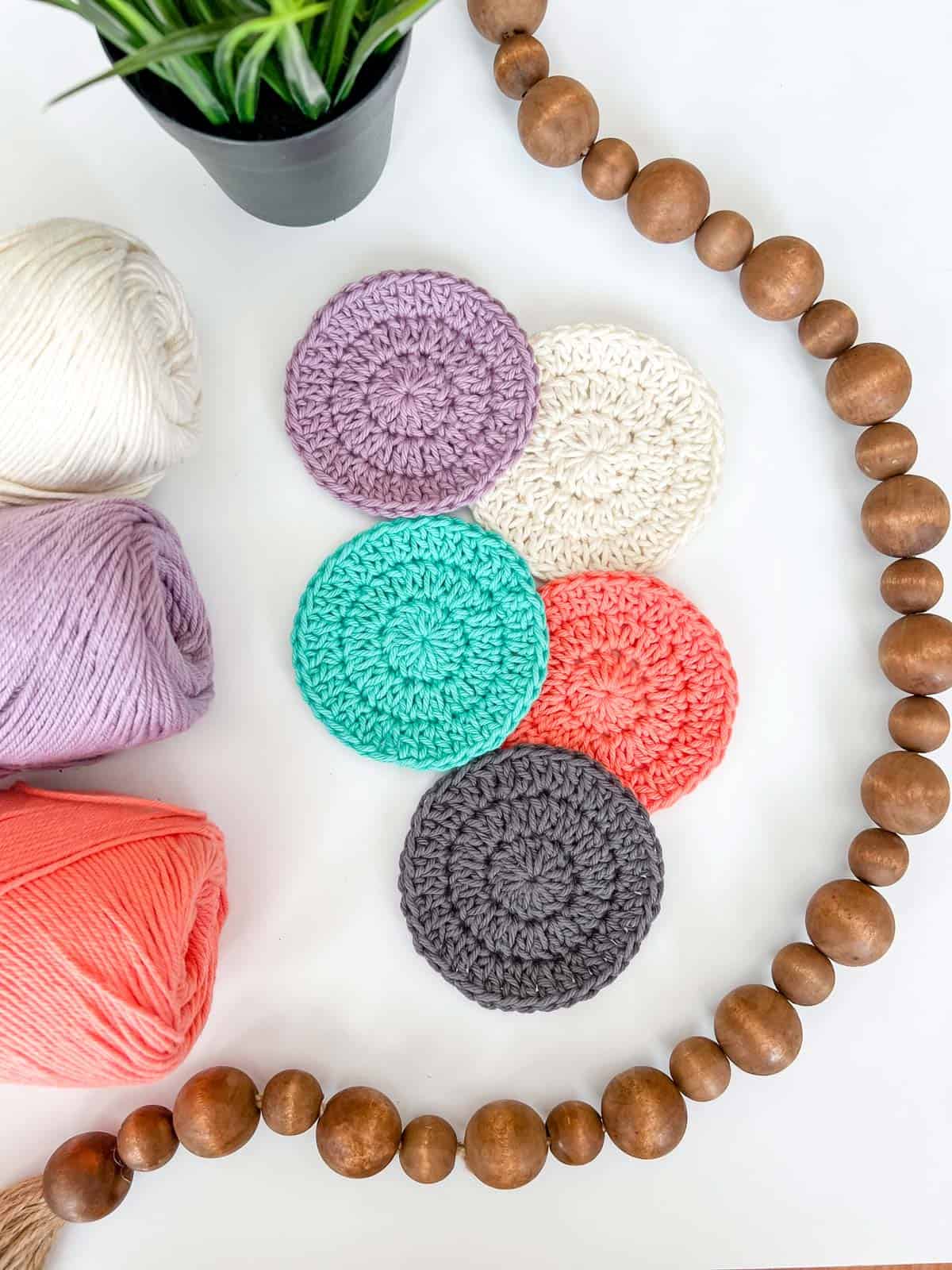 Cotton face scrubbies are the perfect, quick gift for your eco-friendly friends. They're great for removing makeup and gently exfoliating the skin. Make a set for your friends for birthdays, Christmas, or Mother's Day.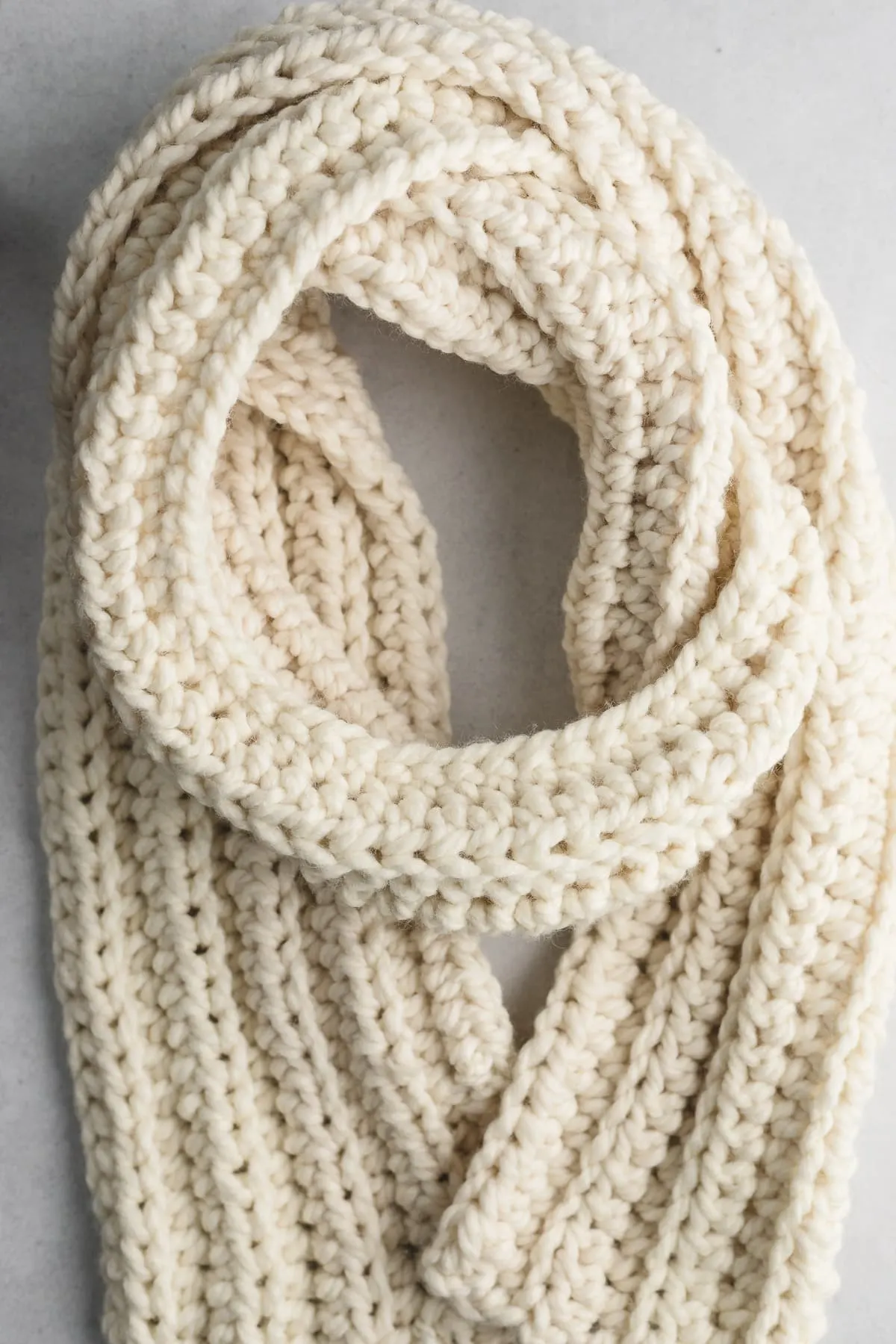 This quick scarf pattern is worked up using a thick yarn and a large hook. If you're a new crocheter, it might take you a little longer than two hours, but it's definitely going to work up FAST!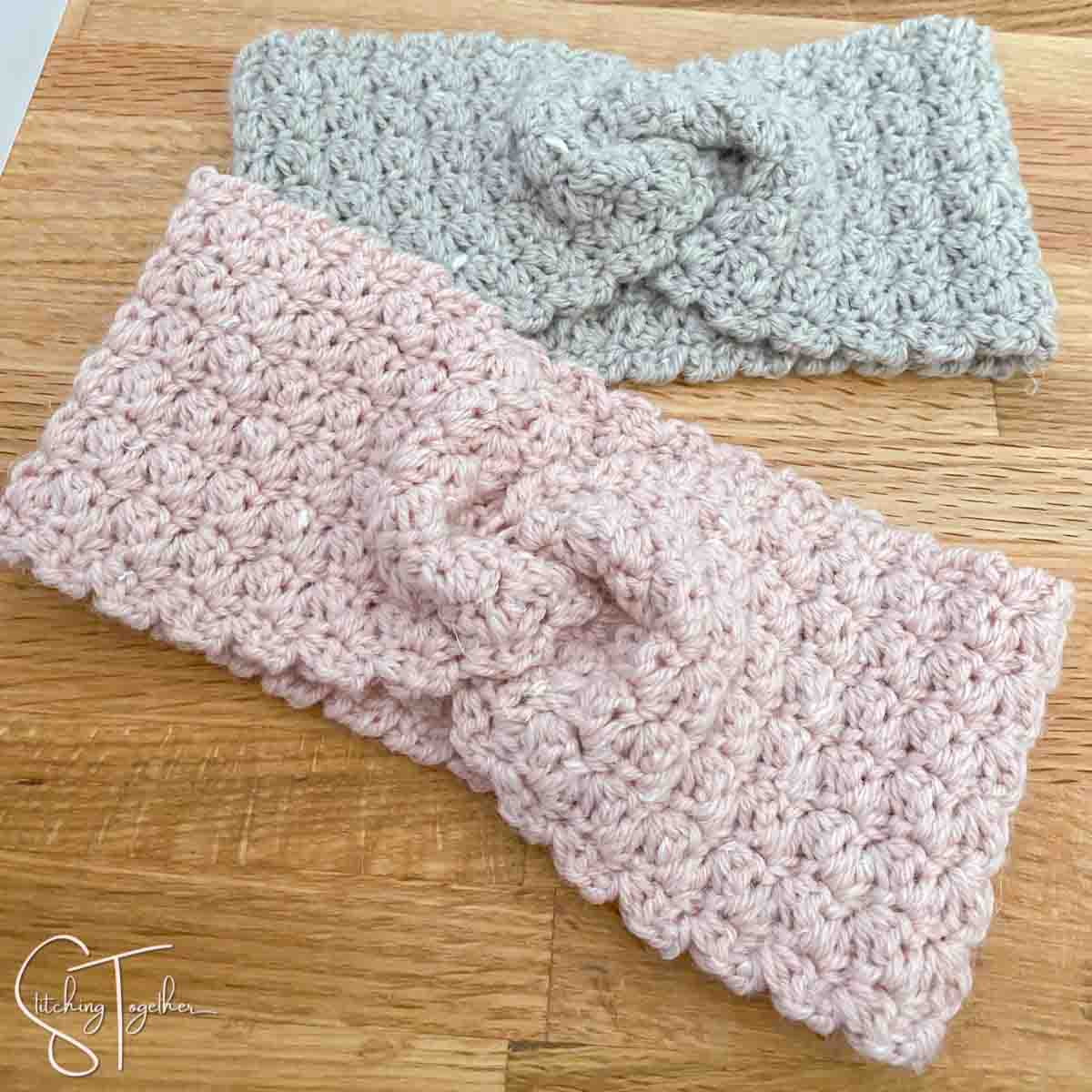 These chic headbands are the perfect way to keep your ears toasty this winter. Quick to make, these are stylish and fun. They're also perfect for throwing over a "classic" mom bun.
Did I miss something?
What are your favorite, quick go-to gifts to crochet? If I've missed one of your favorite fast crochet patterns, let me know.