Color Palette: Blush & Sage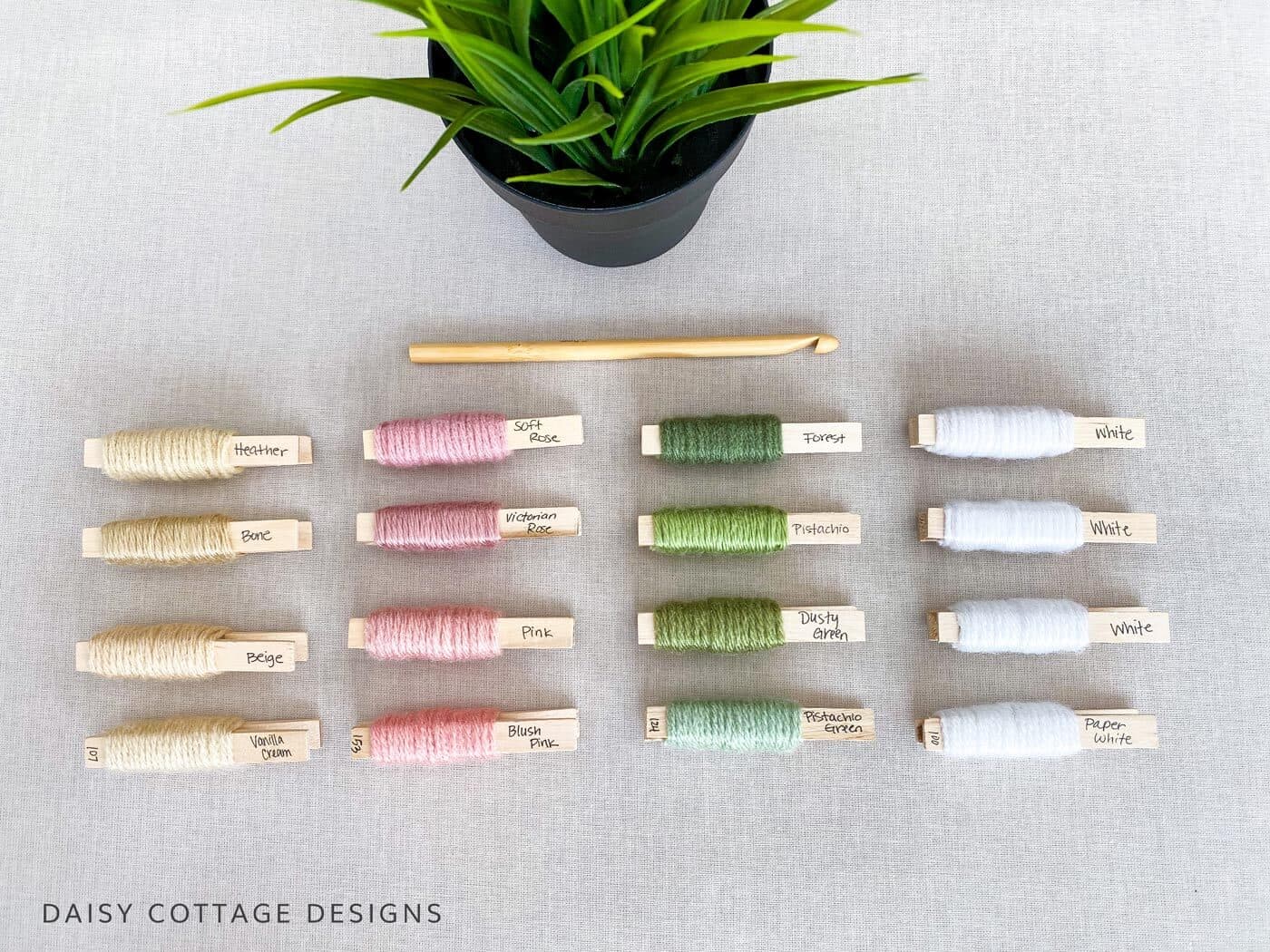 When I post photos of my projects on Instagram, I often get comments about my color selections. I love that people enjoy my color combinations – picking my color palette is one of my favorite parts of crocheting! There's no way I can make projects using each of the ideas that I have in my head, but I wanted to find a way to share them with you anyway.
Enter the Daisy Cottage Color Palette Series. For the next little while, I'm going to be bringing you regular posts featuring beautiful crochet (or anything, really) color palettes. Included in these posts will be yarn selections, stripe patterns, and links to where you can purchase the colors in these combinations. I'll also provide suggestions of patterns that would work well with the recommended shades.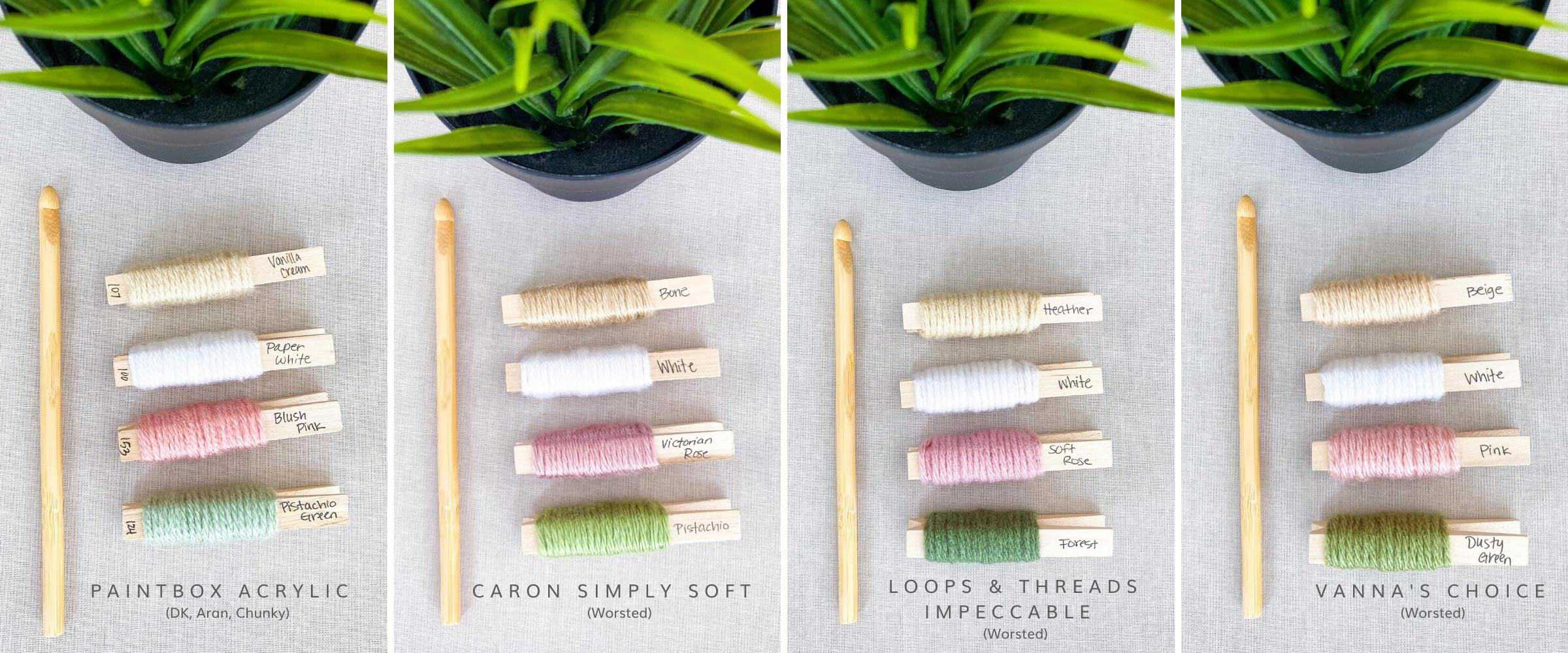 Today's color combination is inspired by this blanket. The colors are eye-catching and speak of spring! Similar shades are available in many brands. Pick your favorite. I've listed four brands that are readily available down below.
Color Palette Yarn Information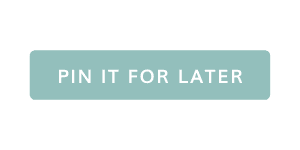 Paintbox Yarns – available in DK, Aran, & Chunky – exclusively available at lovecrafts.com
Loops & Threads Impeccable – exclusively available at Michaels.
All of these colors are pretty similar, as you can see. There are slight differences, but the overall look and feel of the blanket would be very close.
Stripe Suggestions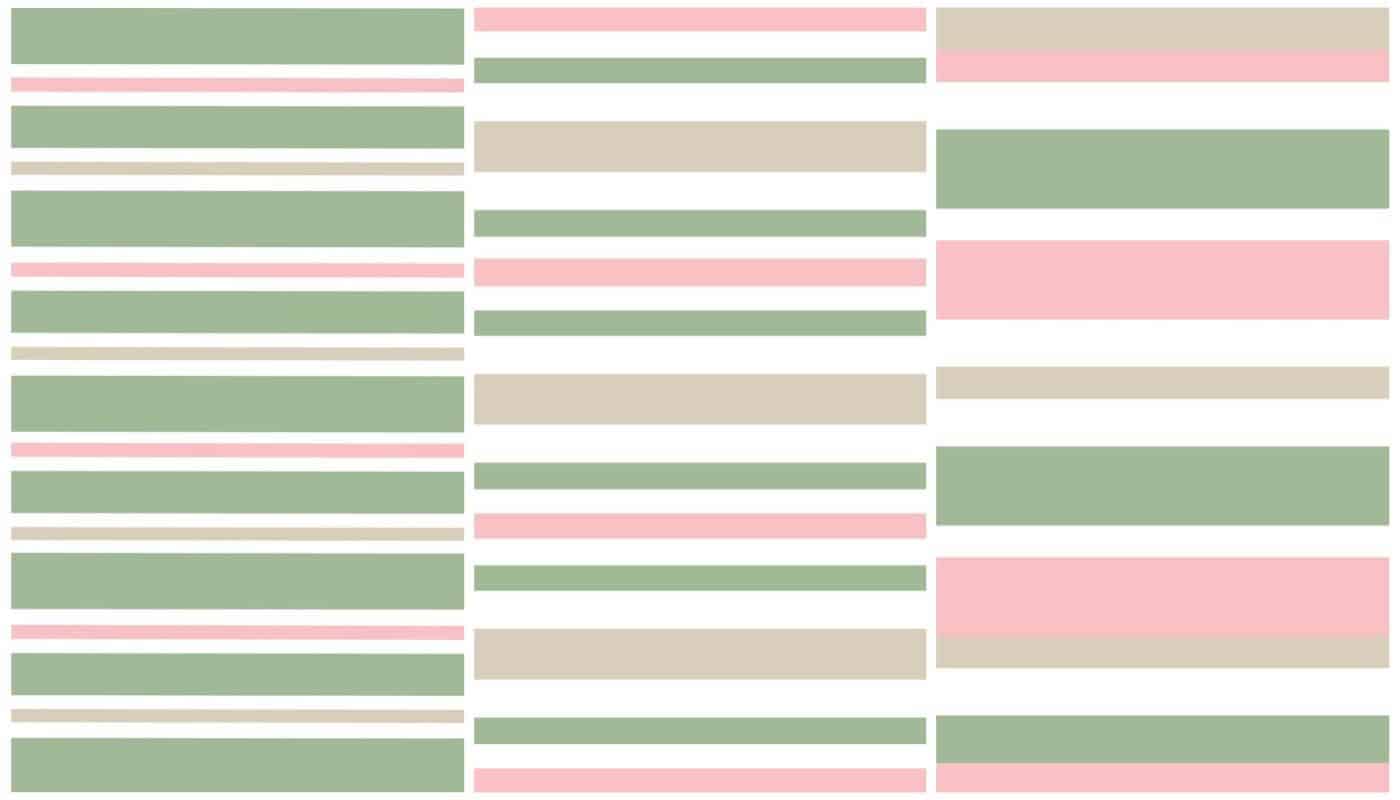 A note about the stripe patterns:
I can't give you specific number of rows without knowing what pattern, yarn, and hook you're using. These are just meant to help you get your creative juices flowing. If you're using single crochet stitches, you'll need more rows for each block than you would if you were using double crochets and so on.
Stripe Pattern 1: (left)
This repeating stripe pattern could easily be customized to have any of the four colors as the "main" shade. Just swap out the pink for the green or the beige for the green and you'll have a totally different look.
Stripe Pattern 2: (middle)
This stripe pattern offers a varied repeat. The rows aren't all the same width, but there is a repeating pattern.
Stripe Pattern 3: (right)
This is a random stripe pattern in the sense that there is no set repeat. Colors are put together randomly, but the final look is polished and not haphazard.
Pattern Suggestions
These patterns would all be excellent for this color combination: