Messy Bun Crochet Hat Questions Answered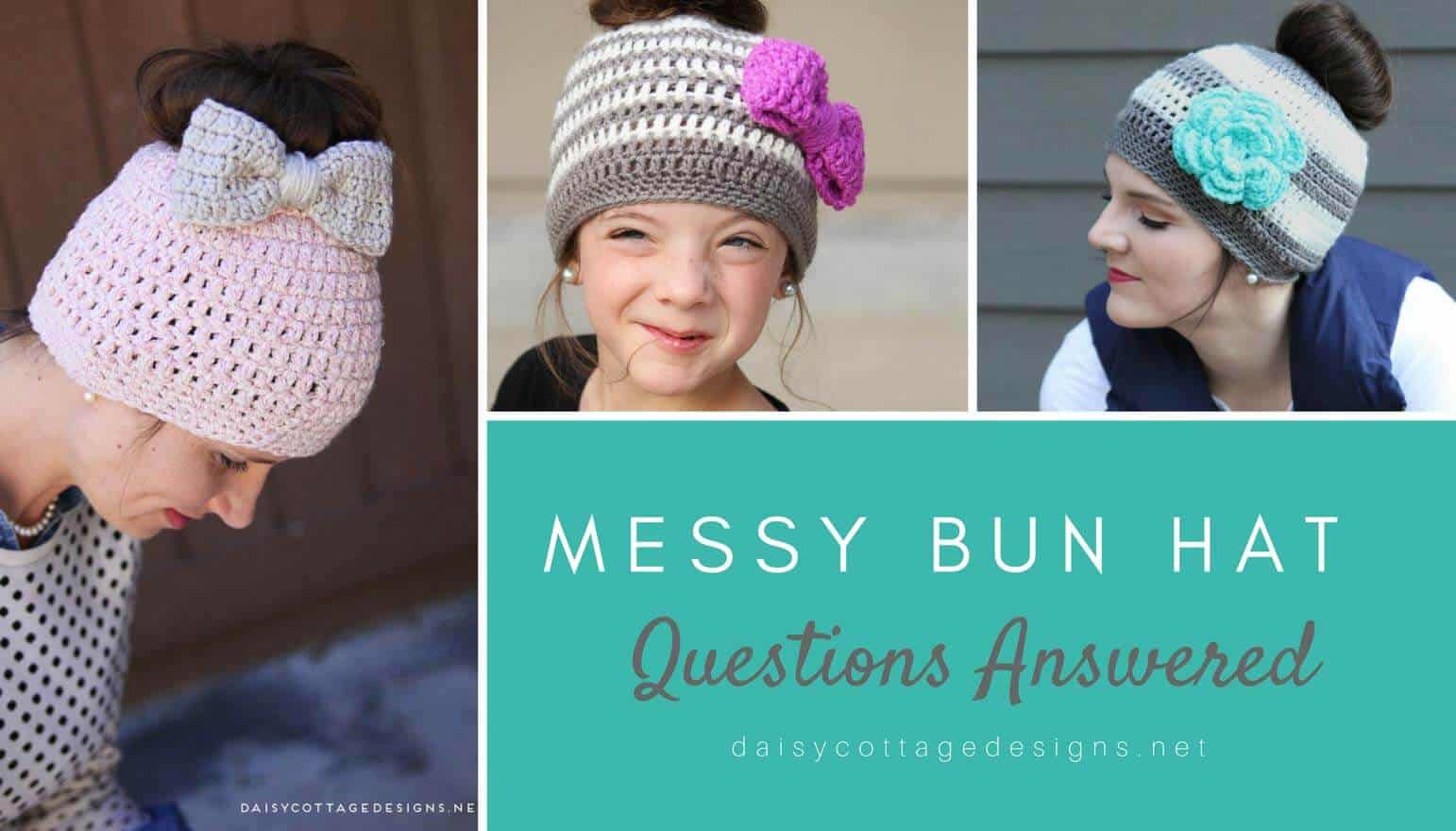 First of all, let me give a big thank you to all those who have been coming to the blog for the messy bun hat patterns. It's been so fun to see so many people enjoying these free crochet patterns and sharing the pictures with me! If you've made one, feel free to join the Daisy Cottage Designs Facebook group and share your work! We'd love to see any of your recent crochet projects!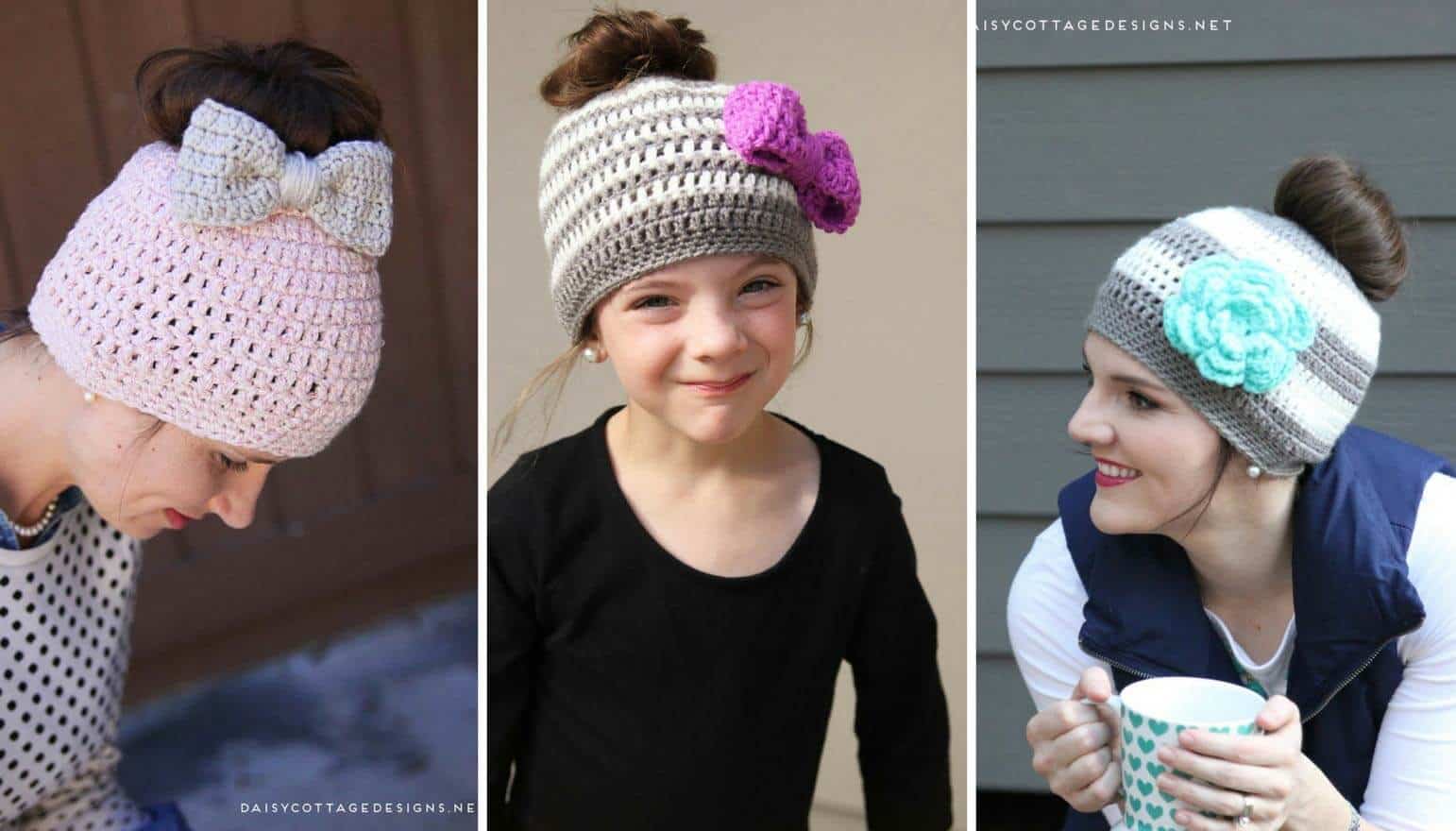 If you haven't seen the patterns yet, here they are!
That said, there have been some people asking for a video tutorial on how to start the Messy Bun Hats around the hair elastic and how the chain loop works. Please remember, I'm not a videographer!! I know literally nothing about editing video. But, I think this video will help you start your hat and get on the right track.
Also, I've had a few people asking about the size of the hat. This video addresses that issue, as well. So, if you want to hear me answer your questions and walk you through starting the hat, this video is for you!
Please note, I'm starting the adult messy bun hat in the video, but the important thing is that I'm showing you how to work around the chain and the hair elastic. You will have to adjust the numbers you work around these depending on which hat you're making.
Don't you just love where this video grabbed the cover photo?! Such a flattering picture of me.