Crochet Patterns for Your Resolutions: 2023
By
Lauren
on December 26, 2022
I'm tempted to say there are two different types of people: those who make New Year's resolutions and those who don't. Apparently about 38% of adults make them. I was surprised that this number wasn't a little bit higher, to be honest.
As I was thinking about the resolutions that people normally make as they head into the new year, I thought it would be fun to try to find a crochet pattern to go along with some of the more common ones.
If we can merge our resolutions with our favorite hobby, perhaps we'll be more likely to stick to our goals for 2023? If not, it was a fun project and there are some greta crochet patterns linked below that I know you're going to love.
Here are some common resolutions and a pattern to go with each.
Drink More Water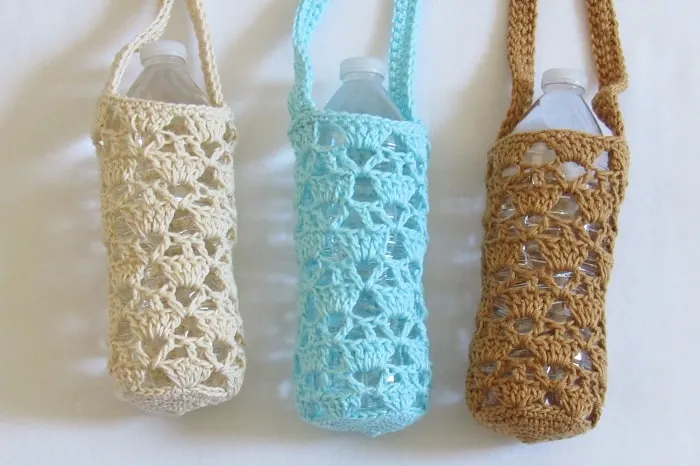 Many of us know that we need to drink more water, and set out to do just that in the new year. Perhaps if we have a fun way to tote water around with us, we'll be more likely to take sips throughout the day.
This water bottle holder pattern from Crochet Dreamz is easy and adorable. If you're not looking to up your water intake for 2023, it's a great pattern to make as a gift for your friends who are.
Exercise More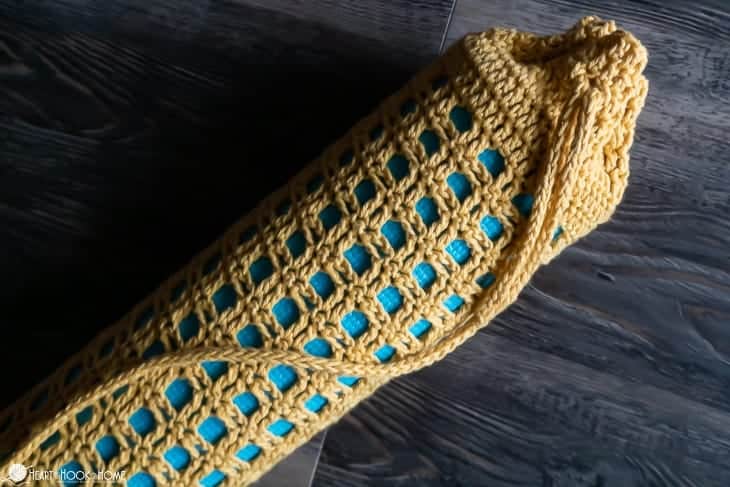 Each year, I always tell myself that I'm going to be more active. For me, that usually means more walks on the treadmill, or more workouts on YouTube. But, for a lot of people, they love heading to the gym for a class.
If that class requires a mat, this adorable yoga mat bag is such a fun crochet pattern. Be careful, though. You might have friends begging for you to make them one, too.
Read More Books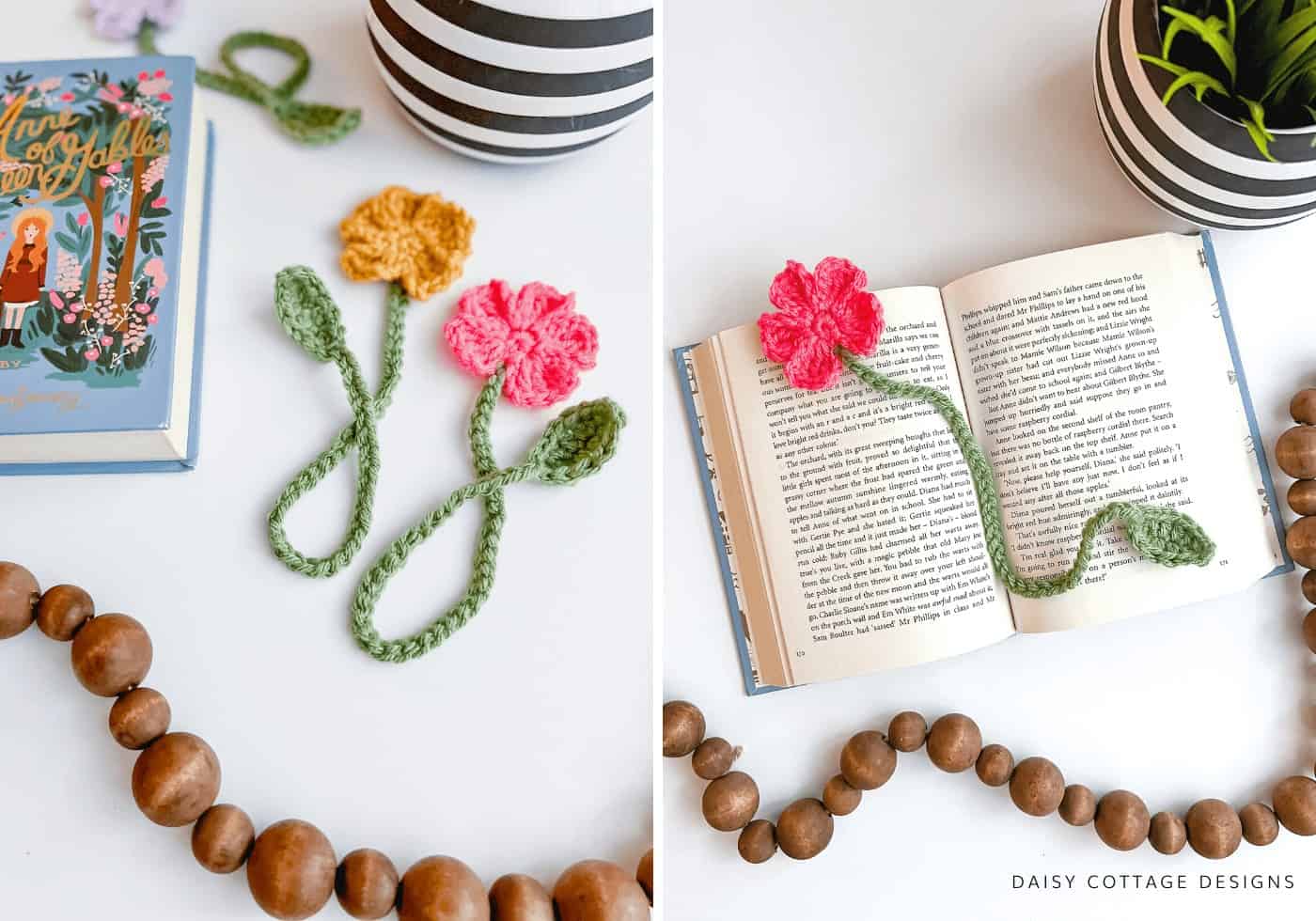 I see so many people set a goal to read a certain number of books each year. It amazes me how much time people can sneak in for reading if they really put their minds to it. I love to read, but find myself listening to a lot of audiobooks during this season of my life.
If you have a reading goal for the New Year, make it a little bit more fun by crocheting yourself a set of beautiful book marks. This daisy bookmark pattern is a great one to start with.
Get Organized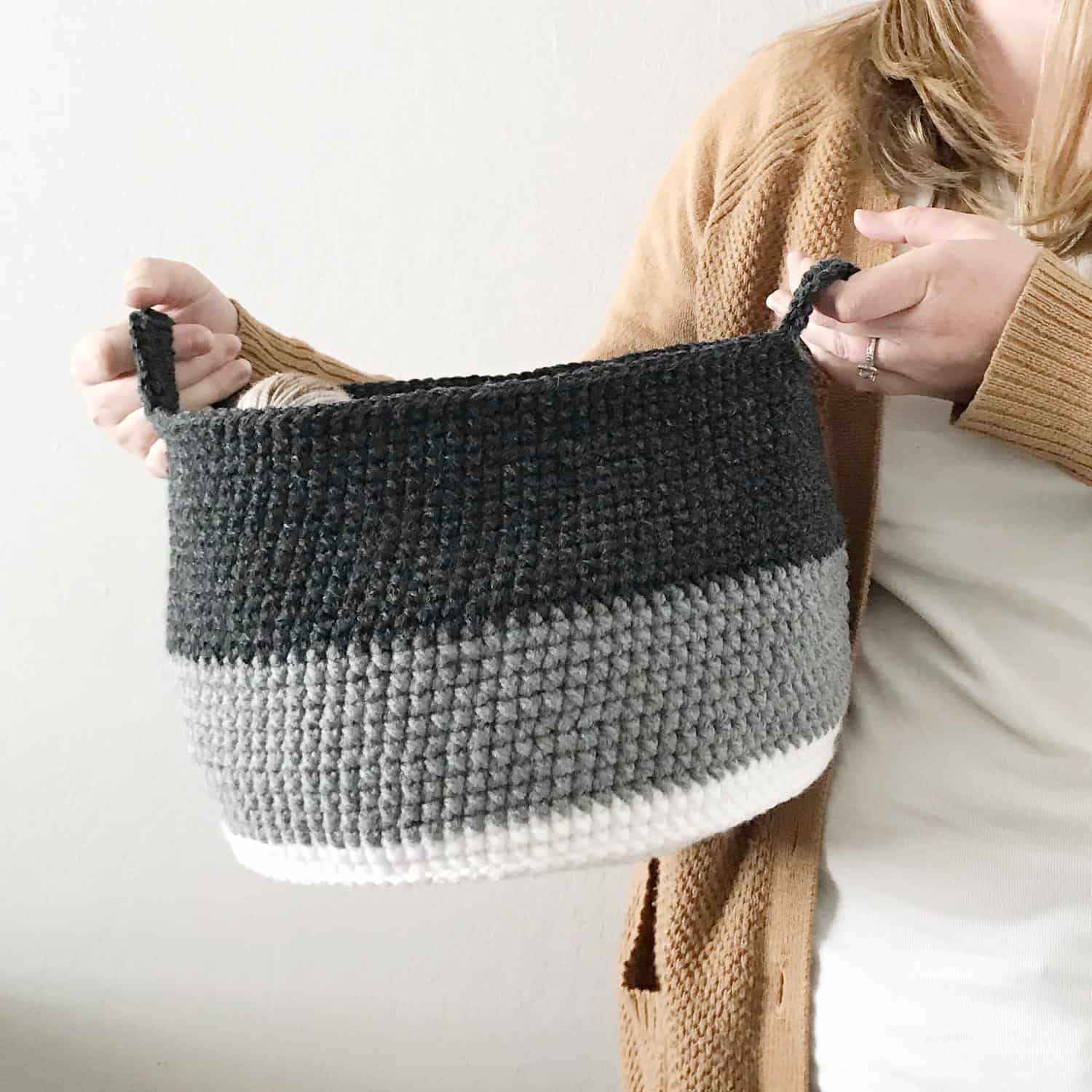 Are you a naturally neat person, or do you find yourself constantly searching for storage solutions and organization techniques? If you're looking to get more organized in 2023, try crocheting some beautiful storage baskets to help make sure everything has a place. Plus, even if you're the most organized person, you can always use more storage baskets!
These simple crochet baskets from Meghan Makes Do are beautiful and functional.
Spend More Time with Loved Ones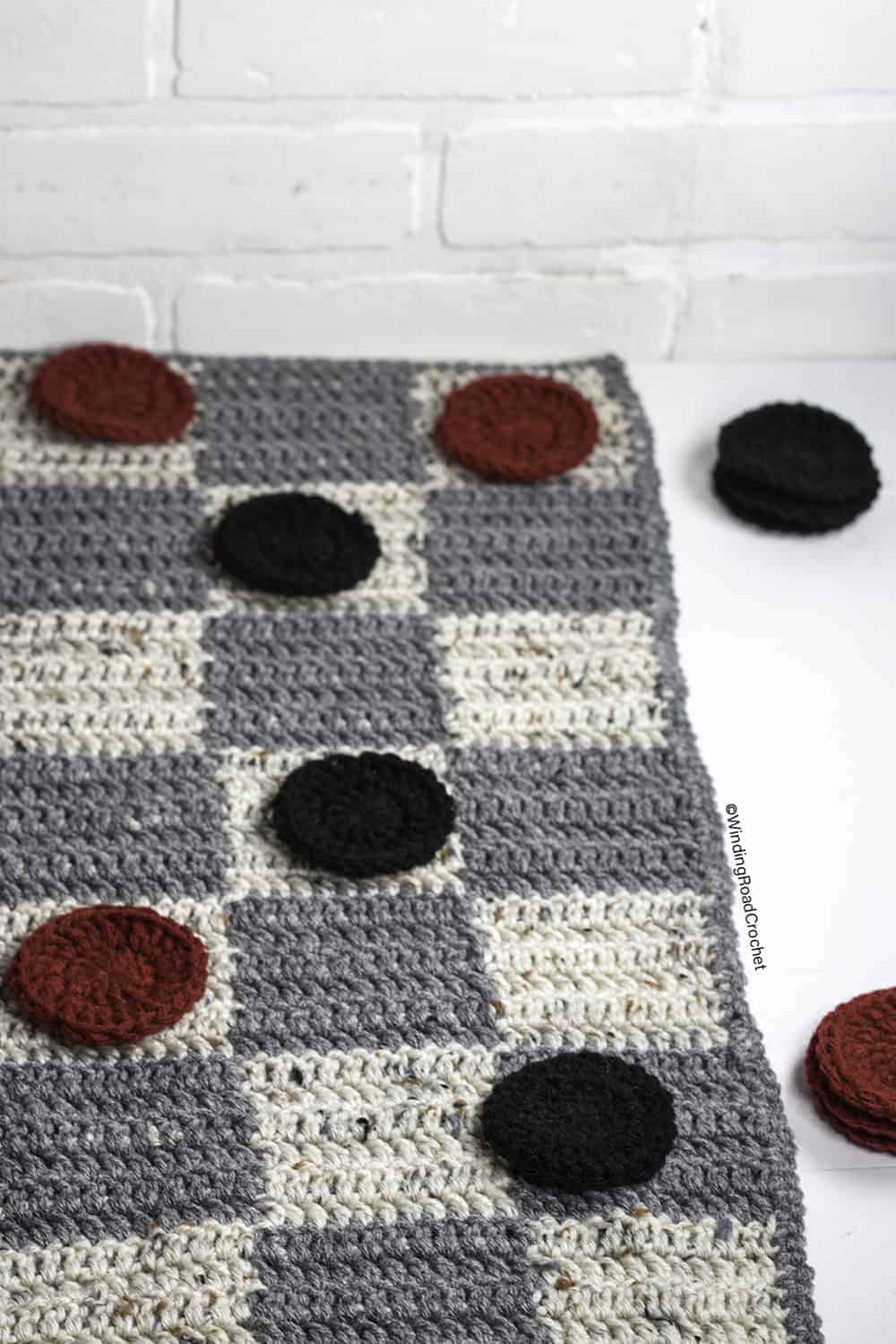 With all of the things that people have to do these days, it's easy to get through the day and realize that you haven't spent much intentional time with your loved ones. If you're looking to spend more quality time together this year, games are a fun way to start.
This adorable checkers game crochet pattern could teach you a new color work technique, and well as propel you towards the goal of spending more time with your family.
Travel More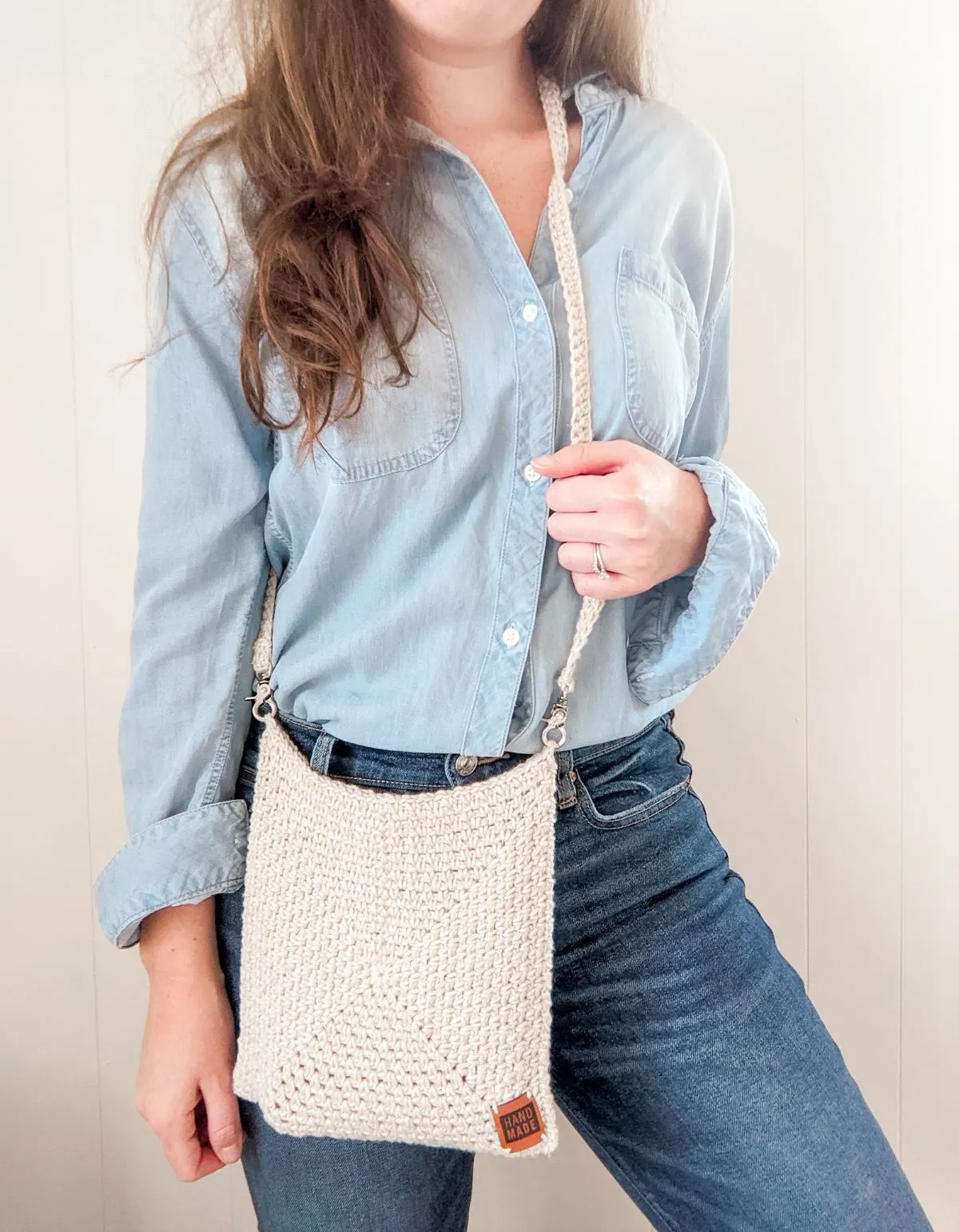 According to my "research," more travel is one of the most popular resolutions people make. If you're looking to take more trips in the near future, making one of these cross body bags is worth your time. Convenient for airport travel, these bags are functional and stylish.
You'll love making and using this Crossbody Bag Crochet Pattern from Jewels and Jones.
Get More Rest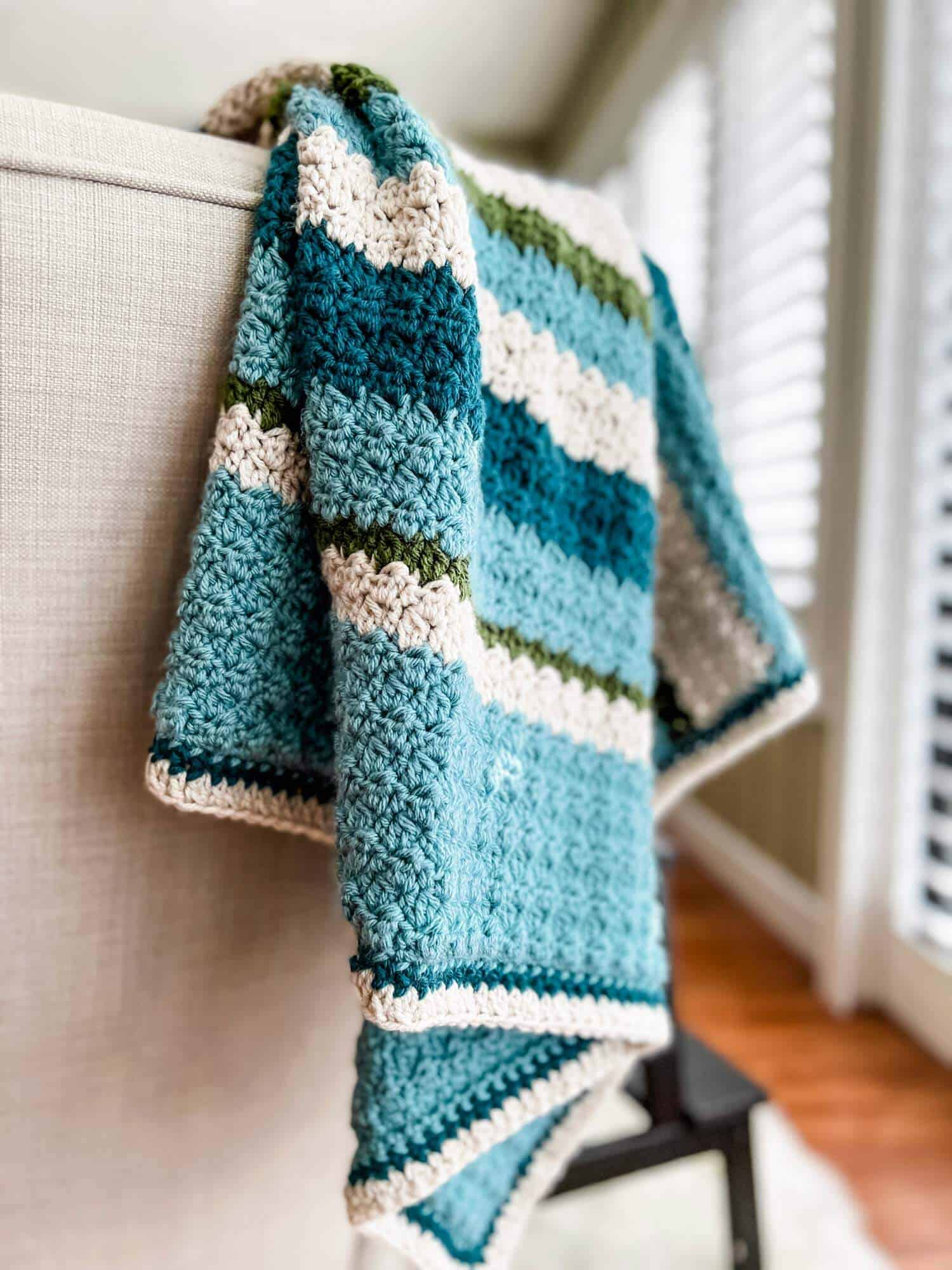 While some people are trying to accomplish "more" each year, there are others who realize they actually need to take more time to just rest. If that's your goal, try making a beautiful throw blanket to snuggle under as you read a book or just relax.
Making this Coastal Comfort Throw in your favorite shades might be just the thing you need.
More Self-Care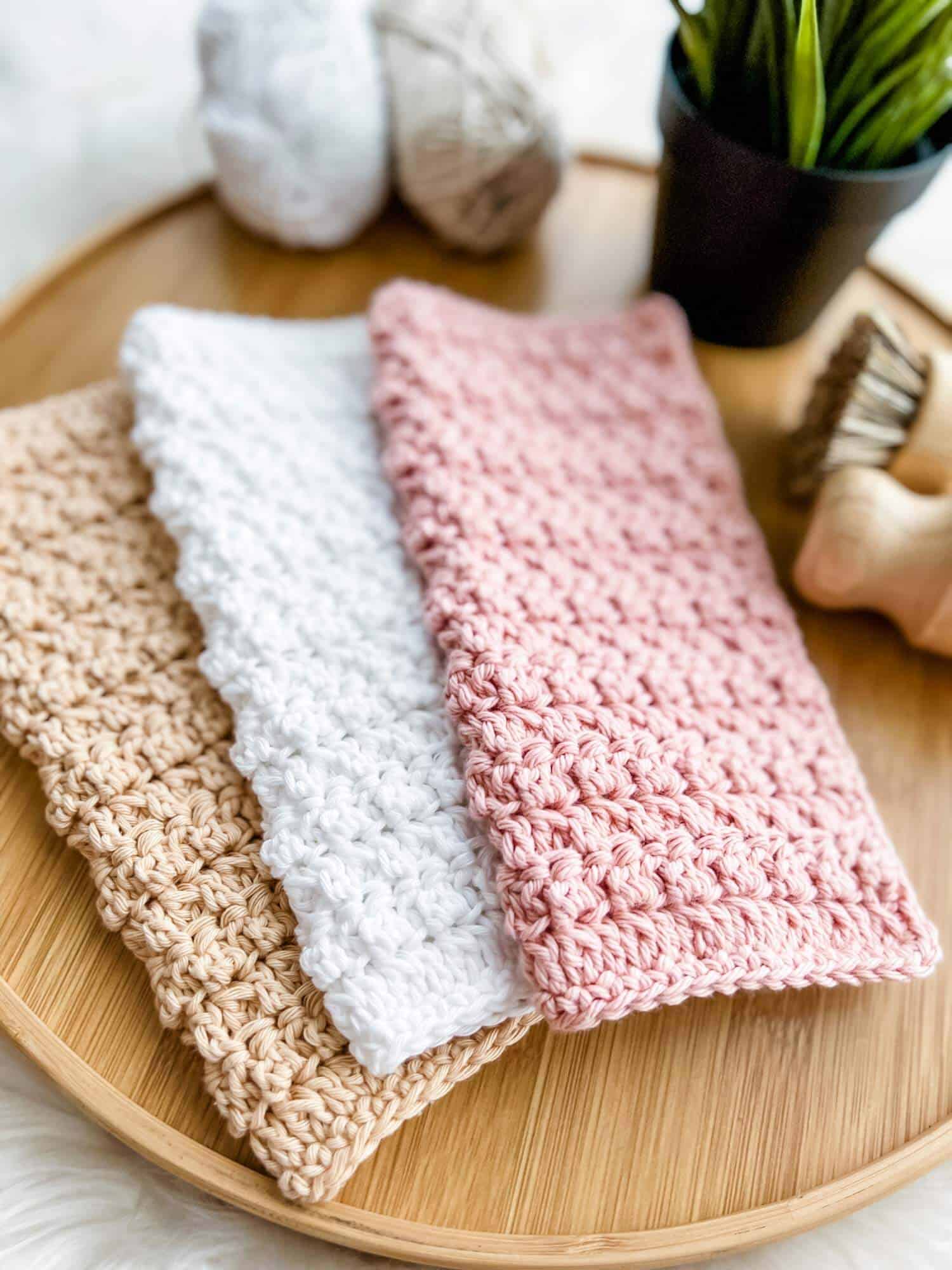 If you're looking to add more self-care to your routine, a set of "spa cloths" would be a perfect gift to yourself. Gently exfoliating and eco-friendly, these handmade cloths make your skincare routine feel a little more luxurious.
This pattern is easy to make and works up quickly. You'll love the Cottage Comfort Cloth.
And Many More…
I know that I've only hit on a few possible New Year's resolutions in this post. But, if you're looking to stick to your goals, I encourage you to try to merge them with something you're already doing regularly – CROCHETING! It'll keep your goals on your mind and that will make you more likely to stick to them.
If you find a pattern to go with a different resolution, I'd love to hear what it is!