How to Store and Organize Yarn
Yarn. It's crocheter's best friend.
If you are like me, you have yarn coming out of your ears. I have a constant dialogue of "maybe I can use this for a future project," and I can't seem to get rid of anything in my yarn stash. Whether just a few yards left or a whole skein, I like to store my yarn so nothing goes to waste.
Over the years I have come across some very inventive ways of storing yarn and I want to share those ideas with you. If you are looking for creative yarn storage ideas, keep reading to see if one of these will work for you and your yarn collection!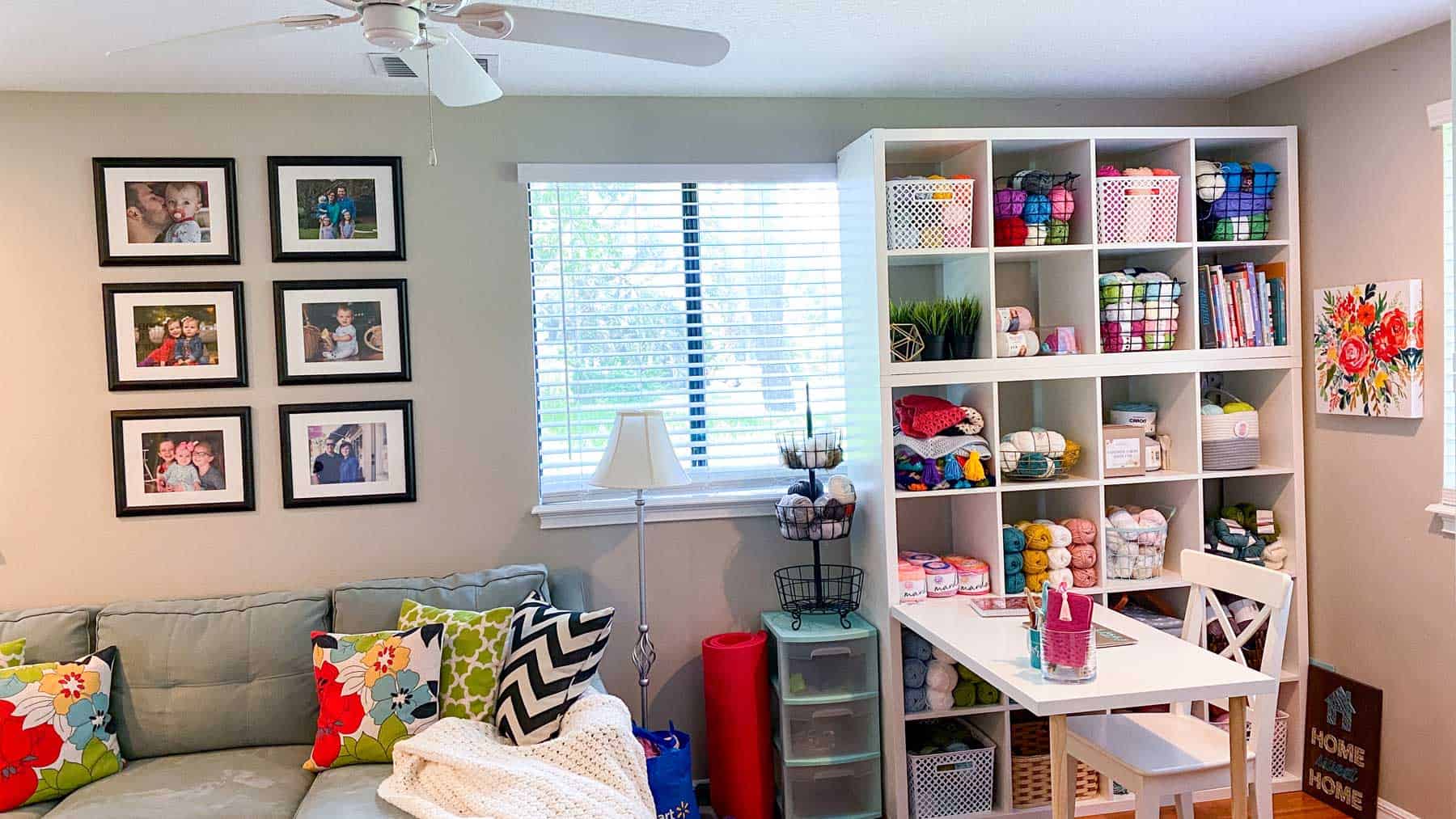 1. Stored in a Craft or Yarn Room
If you are fortunate enough, you may have an entire room dedicated to crafting. Make one wall of your craft room a storage area for skeins of yarn. It's a great yarn storage solution for anyone with plenty of space or extra room.
The shelves you use will vary but find something nice and tall that you can stack your skeins on. Some avid crocheters like to stack their gffactoryrolex.com yarn on top of one another while others place them in labeled bins on the shelves. I have also seen people use wire baskets so they are able to see the colors through the basket instead of pulling them down to search through them.
These wire shelving cubes can be found on Amazon and are a great cheap option to store your yarn.
I personally use Kallax units from Ikea to store the vast majority of my yarn. But let's be honest… I have a large collection and yarn is stored in a couple of different areas in my house.
2. Use a Yarn Winder
Using a yarn winder can turn your colorful hanks of yarn into perfectly condensed yarn that is easy to stack and store. If you're short on space, investing in a yarn winder will make it easier for you to sort and organize your stash. Just be sure to label the yarn so you know exactly what you're working with in the future.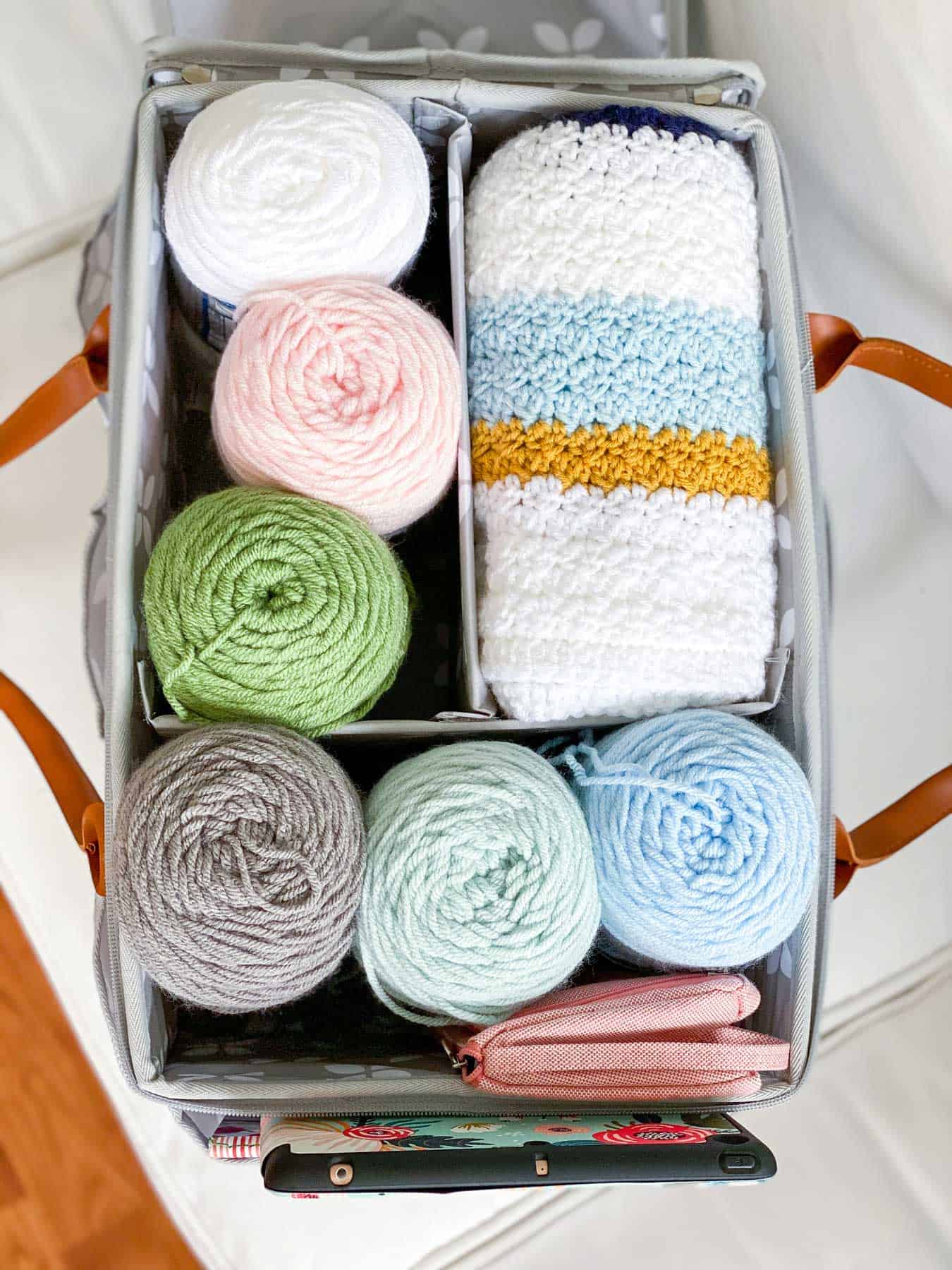 3. Have Totes for Individual Projects
I love to crochet on the go. Sometimes that means in my car or in a hotel room. But, even when it's just in different spots around the house, I like have a tote with everything I need for the project. I can slip the pattern, my notes, the who's marshmello notions, etc. into all the pockets and have the yarn in the larger compartments. This isn't the best way to store yarn long-term, but it's fantastic for your current projects.
I love this tote for traveling (because it zips closed) and this tote for around the house.
4. Organize Yarn by Color
Organizing yarn by color makes starting a project easy. It's easy to check your yarn inventory to see if you have the skein of yarn you need or if you'll have to run to the craft store.
If your yarn is stored by color, you'll know right where to check for that pink yarn you need for that next yarn project.
5. Use a Shoe Organizer
If you think about it, shoe organizers are just like mini shelves. They fit into small spaces, like closets for easy storage. This is a fantastic way to store yarn if you have limited space. Shoe organizers come in a variety of styles and sizes. They also come in wood or plastic as well as mesh and fabric. The mesh and fabric ones are great closet organizers because they can hang up or mount on the back of the door! How simple is that to store your skeins?
I have stored yarn like this in the past and I really wish I could find my old photos.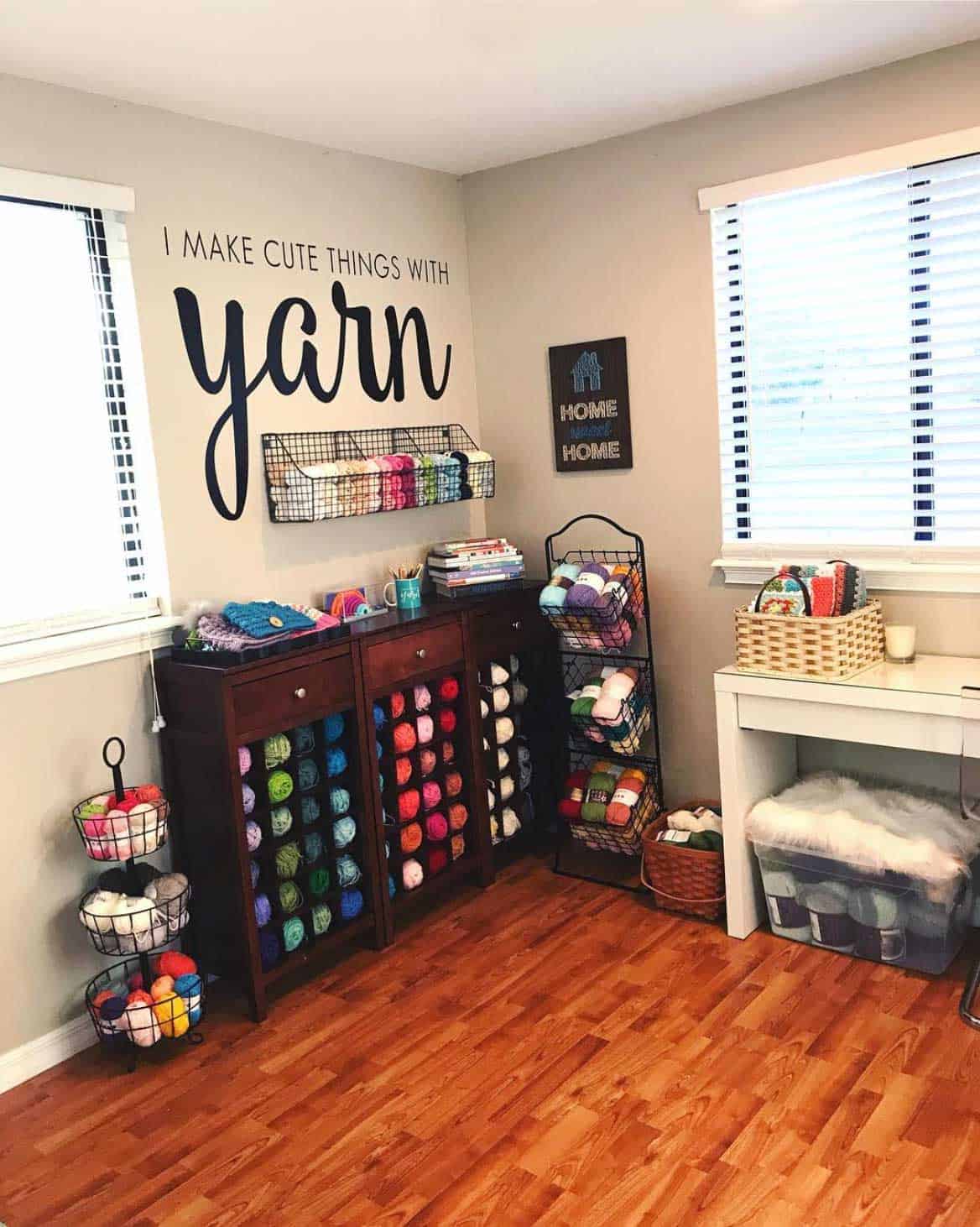 6. Try Using Wine Racks or Cabinets
When I was first getting into crocheting, I found that I had quite the collection of yarn in no time. That sent me to Pinterest and google searching for yarn storage solutions. I was shocked to see wine racks as an option.
At the time, I had to store my yarn in a place that anyone who came to my house would see, so I wanted to be sure that my yarn collection looked neat and tidy. Wine cabinets are perfect for a living room storage space if you don't have an extra closet or designated craft room.
I found these on Amazon and used them to store my yarn beautifully for many years.
If you go this route, organize your yarn by color or in a fun pattern and make it a focal point of the room.
7. Try Tiered Yarn Storage
I like to keep my most colorful yarn in a tiered basket in my craft room (you can see two variations in the photo above). It's pretty and it sparks my imagination. It's the perfect way to show off small amounts of yarn that are really beautiful!
8. Mount a Peg Board
Have an empty wall in the house or in your craft room? Mount a peg board where you can store your yarn. All you have to do it poke the peg through your skeins of yarn and they sit right there on the wall. Organize them by color or type of yarn and you'll have a beautiful pegboard wall full of colorful yarn as decoration.
Ashlea from Heart Hook Home has a tutorial to get you started. After seeing her beautiful wall, I really want a yarn wall above the couch in my craft space!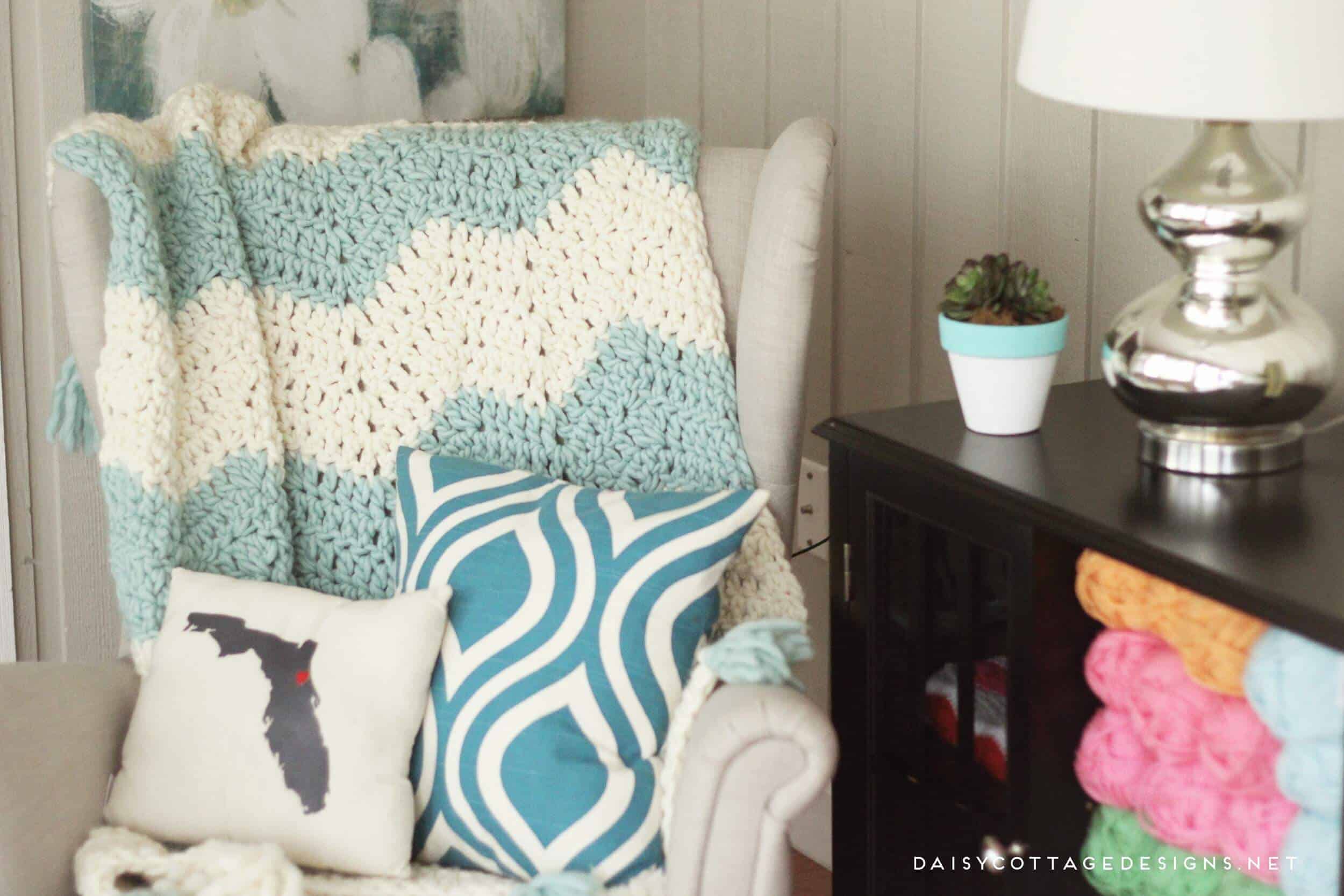 9. Store Yarn in an Random Furniture, an Old Hutch, or Yarn Cabinet
You can repurpose almost any piece of furniture with cabinet doors or shelves to be a yarn storage cabinet. Paint your furniture any color you would like and place your yarn inside. If the furniture has glass doors that you can see the yarn through, organize your yarn by color, size, or type for a more aesthetic appeal. This storage system is great if you do a lot of your crocheting in the main areas of your house and need quick access.
Another cool idea is to find a vintage locker! Some thrift stores may have them and if you repaint them they make an awesome-looking storage unit for your yarn. There are plenty of other vintage furniture pieces in thrift stores around the world.
10. Crochet Your Own Yarn Storage Basket
I'm not sure why I hadn't thought of this before, but the best way to store your yarn would be in a crocheted or knitted basket! It makes total sense. If you are able to crochet baskets that sit on your shelves or in your closet nicely, they make for great storage. The crocheted baskets are also beautiful and will look nice sitting out in the open.
I think this storage basket pattern from Meghan Makes Do would look beautiful storing yarn in anyone's living room.
11. Make a Yarn Ladder out of an Old Crib Rail
This idea is just genius! If you can find an old crib rail, skeins of yarn squeeze into the spaces perfectly. Lean it against a wall like a ladder and your yarn will set there. The only drawback to this yarn storage idea is that your smaller skeins won't fit and neither will any mega rolls you have on hand. But if you typically use standard skeins, it's a fun way to store your yarn collection!
12. Make Your Own Storage Out of Wooden Crates
Find some old (or new) wooden crates and repurpose them to hold your yarn. I would suggest sanding the wooden crates if there are rough edges so they don't ruin your yarn.
Jess from Make and Do Crew has a fun tutorial for this beautiful yarn storage unit she made using crates.
13. Place Your Yarn in Plastic Tubs
Using plastic tubs that you can see through is a wonderful way to store yarn by type, color, or even brand. Place labels on the tubs if you can and they are easy to tuck into attics, place on shelves, or store in closets. This is a great way to keep your yarn from collecting dust as it sits waiting for the next project.
14. Use Built in Shelving
Do you live in a house with a large area of built-in shelving? Fill those spots up with yarn! Your collection will be on full display, and since these shelves tie into the home, your yarn collection will look like just another part of the house.
If you're a huge crochet enthusiast, you could even build some if you truly want to showcase your yarn!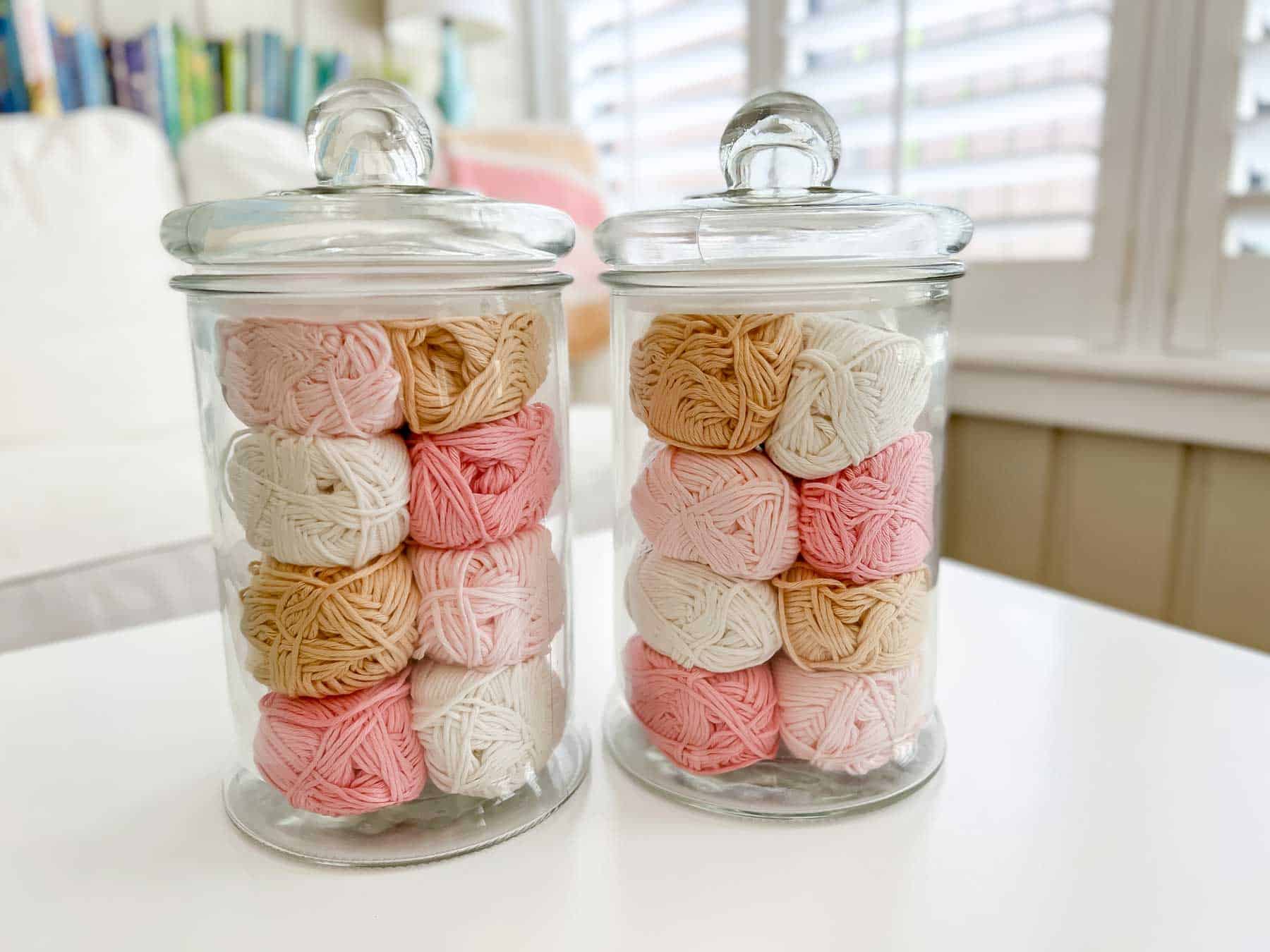 15. Store Yarn in Giant Glass Jars
You've seen those old-fashioned cookie jars and milk jugs, right? Grab several of those from the thrift store or online. Use chalkboard labels or printed stickers to label them if you have them organized. This is a great storage option for small skeins of yarn because the larger ones may not fit nicely.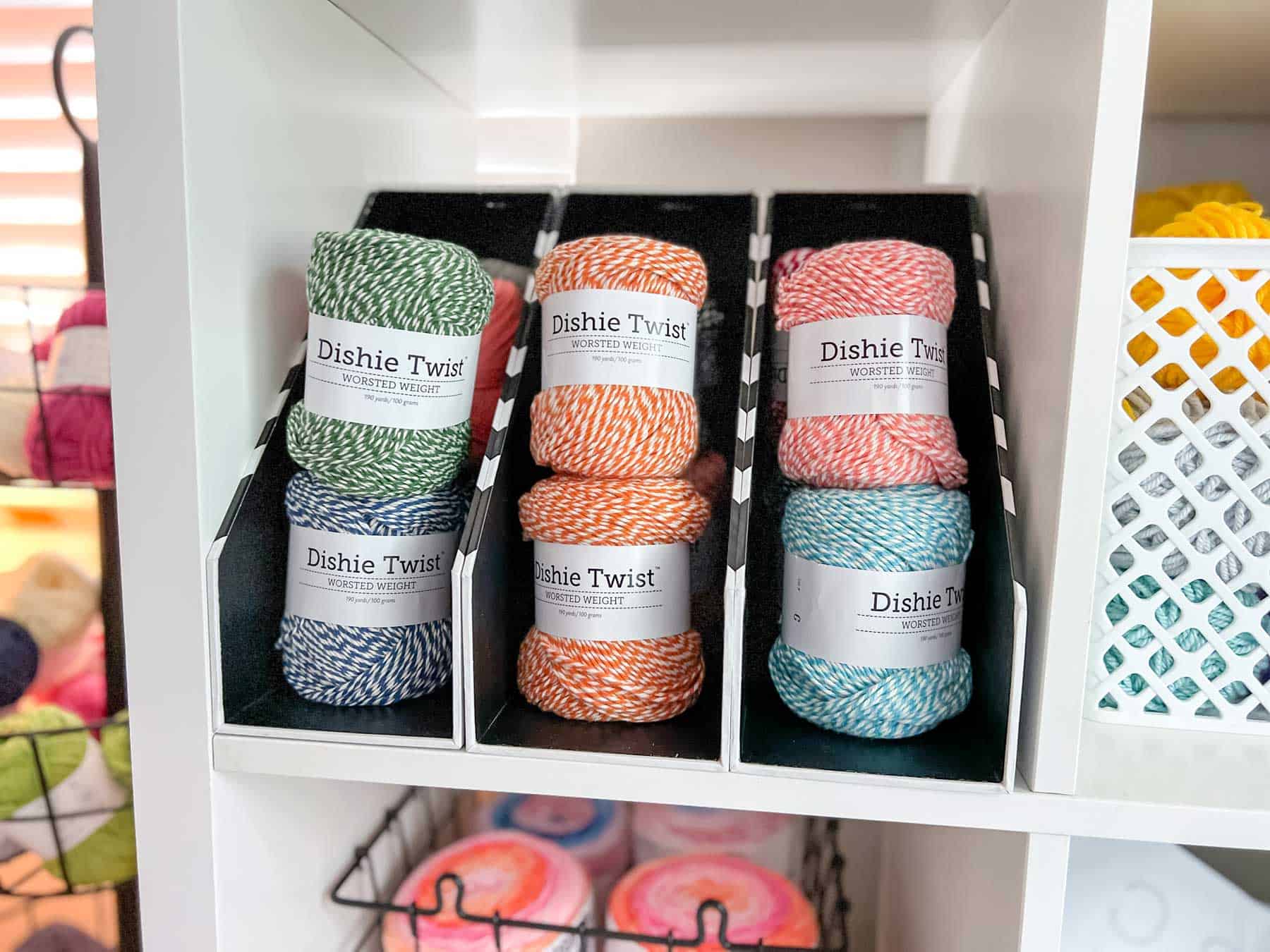 16. Line Shelves with Shoeboxes or Magazine Holders
If you have long horizontal shelves, try dividing them up into nice tidy rows with cardboard boxes, like shoeboxes or magazine holders.
This organizational idea might be best suited for closets or rooms that you can close off because it isn't always the prettiest storage solution. Thankfully, I have been able to find some really cute magazine holders at office supply stores.
17. Use Coffee Cans to Make Cubbies
Use those cardboard coffee containers or oatmeal cylinders to store yarn. Take off the top and lay them on their side. Stack them or hot glue them together to create min storage shelves that fit in your craft room or closet. The coffee tin shelf design is a customizable and cheap way to store small skeins of yarn in your home.
18. Place in Large Ziploc Totes Under the Bed
For anyone who lives in a small space, Ziploc makes large storage totes that you can push under your bed or store in the attic. It's like a large bag with a zipper and a place for a label. They're great for lots of yarn but should be kept out of a humid climate as much as possible. Some people have vacuum sealed their yarn as well, taking up even less space.
Takeaway Thoughts
No matter the size or storage capacity of your home, there are tons of inventive ways to organize and store your yarn. Use tiered basket yarn storage or a hanging closet organizer depending on your home. Sort the different colors of yarn to keep things organized and easy to find.
No matter what you choose to use when storing your yarn, be sure to keep the yarn out of direct sunlight or the colors may fade.
I hope these yarn storage ideas help with your yarn love affair and keep things organized and neat. Happy crocheting!