Round Ripple Baby Blanket Crochet Project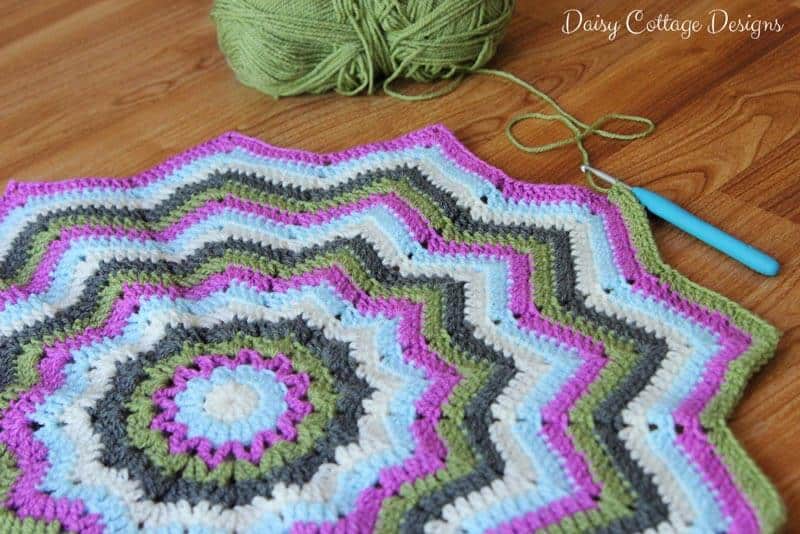 I've had this round ripple baby blanket on my hook since I was pregnant with Madelyn. It may or may not be a tad bit embarrassing that Madelyn is now 7 months old and I'm just now getting around to working on it again. In my defense, we've been quite busy with home renovations, homeschooling, and enjoying our baby. I know I should have found a little bit of time here and there to work on it, but I'm just glad I'm back at it now.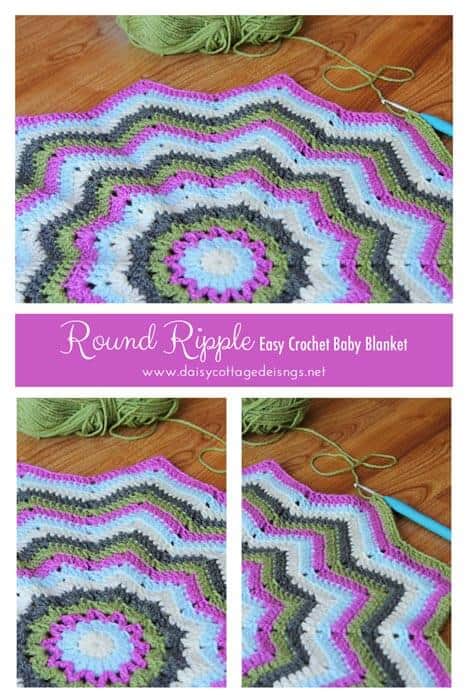 Round ripple baby blankets really do make an easy crochet project. They're nice because it's not exactly the same every round, but they're still simple enough to do while you're catching up on a TV show or listening to a good audiobook. For me, I can do them while I talk to my kids or watch them play outside. It's not something that getting interrupted in the middle of a round is going to throw me off.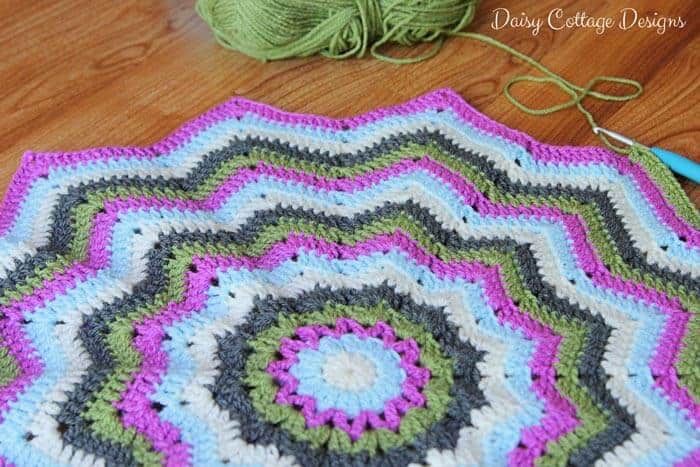 I've made several of these blankets in different color schemes. I've used white and blue (it was a custom order someone wanted for a baby dedication); orange, cream, & pink; lime, cream, and how to spot a fake breitling turquoise; among others. Usually, I do several rounds of two or three colors separated by a neutral. This time, I went for a different color each round. I must admit, I'm really liking it.
If you want to recreate this blanket, you can easily do that using these yarns. All are StyleCraft Special Dk:
Cream
Sherbert
Magenta
Meadow
Graphite
I used this round ripple crochet pattern. And a size 7 crochet hook. Besides following the stripe pattern given, I followed this pattern to a t. Be sure to check on each round to see if you should be doing the small or large shell. If you forget to check and just keep going with the large shell, you'll end up with a wrinkly mess (it won't lie flat because you'll have too many stitches in each round).
These blankets make great baby gifts. Using fun, bright colors makes these visually stimulating for babies. They'll love having tummy time on these blankets. Not only that, but chances are the blanket will become a family heirloom and be kept in the family for a long, long time.