Joy to the World Printable
The links to download this free Joy to the World printable are at the bottom of this post.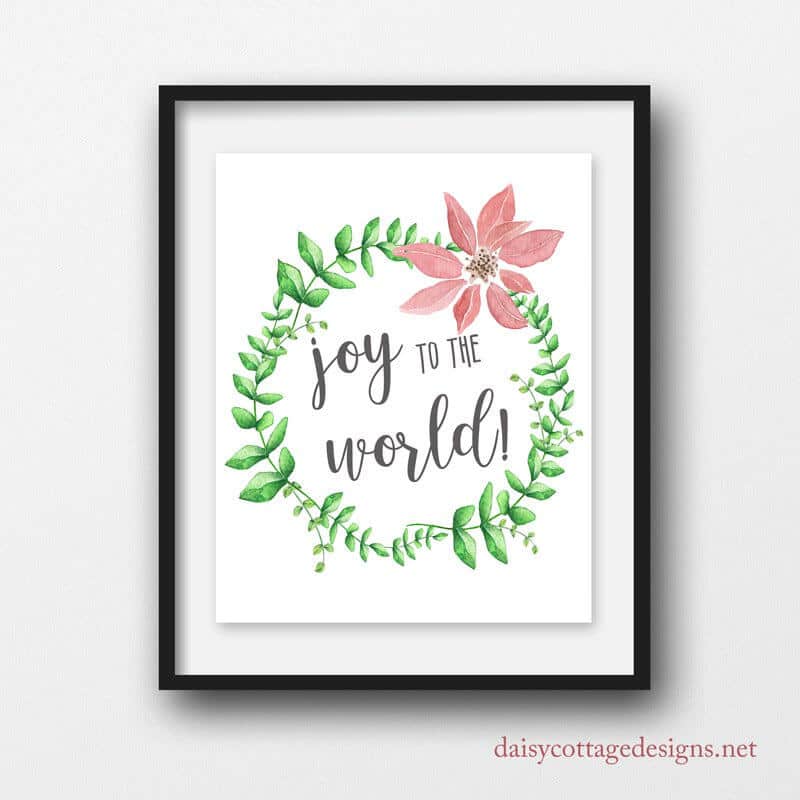 Searching for a way to decorate your mantle this holiday season? This Christmas printable will be the perfect addition to your festive look. This Joy to the World printable highlights the title of a favorite Christmas hymn. The download links for this 8×10 print are at the bottom of this post – no sign-up required. I've included two backgrounds – bright white and a dark chalkboard.
In years gone by, Christmas used to focus more on "Joy to the World the Lord is come" than the "Here comes Santa Claus" stuff we hear so often these days. Kids tend to be more excited with the Elf on the Shelf and writing lists for Santa than they are remembering that Jesus came into this world to bring salvation to anyone who will believe on Him. While the other things might be fun, knowing about Jesus is far more important.

I encourage you to make Jesus the primary focus in your home, not only at Christmas, but all through the year. In order to help the little ones in your family remember the real source of true joy, I encourage you to use this Christmas printable in your holiday decor, read the entire hymn to your children, and remind them of the wonderful news of the gospel. Kids are never too young for these truths!
Here's how to print this Joy to the World printable for yourself :
Download one of the printables using the links below. Once you've downloaded the printable of your choice, print it out on a heavy-weight card stock. Trim along the lines and place in an 8×10 frame. Finally, display it in a prominent place in your home.
Chalkboard Joy to the World Printable