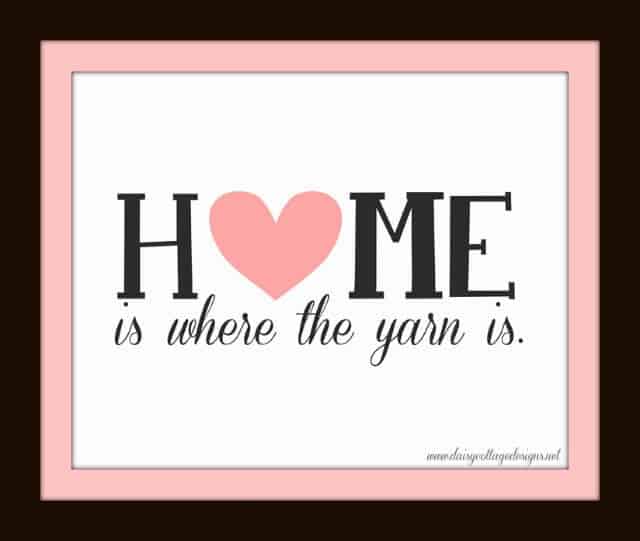 I have to be honest with you, I have a group of 3 really close friends who give me a hard time about how much I crochet. Now, before we all go into defense mode, please know that they are teasing. They give me a hard time because I do spend a lot of time crocheting, I do have lots of yarn, and I do enjoy my hobby immensely. And I have to take it because I love to dish it out.
If these girls want to know if I'm available to do something, I often get a text asking if I'm "sniffing yarn." The other day, we had a group text going, and they were sending me various crocheting Ecards and memes from
Pinterest
. One of the phrases that got tossed around was that my "home is where the
yarn
 is." I thought that sounded catchy and cute, and I decided to make a print for my crochet space.
Since I'm pretty sure many of you have the same type relationship with your yarn that I do, I figured I would share it with you. You can download the 8×10 printable
here
.
Let me know if this is something you'd like to see in more colors. If it is, leave a comment here and I will see what I can do.