You Are So Very Loved Printable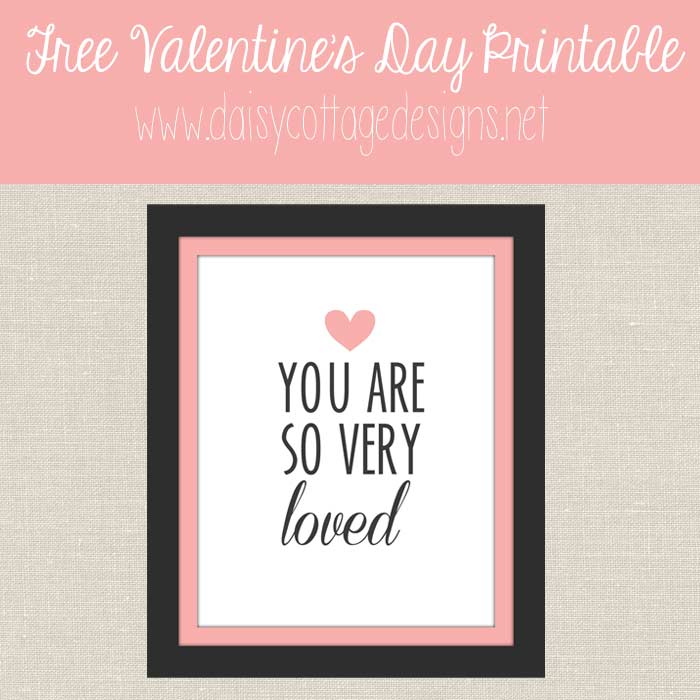 Want a cute Valentine's Day print to add to your decor this month? This "You Are Very Loved" free printable might be just what you're looking for. It's simple and fun, and would definitely look great in your home all year long. In fact, I might be printing this out and putting it in my little girls' new room.
This free 8×10 printable will print out on a regular sized piece of paper. All you'll have to do is trim on the pink line and stick it in an adorable frame. Ready to get one for yourself? You can download the PDF here.