Crochet Flower Pattern Collection: 40 Free Crochet Patterns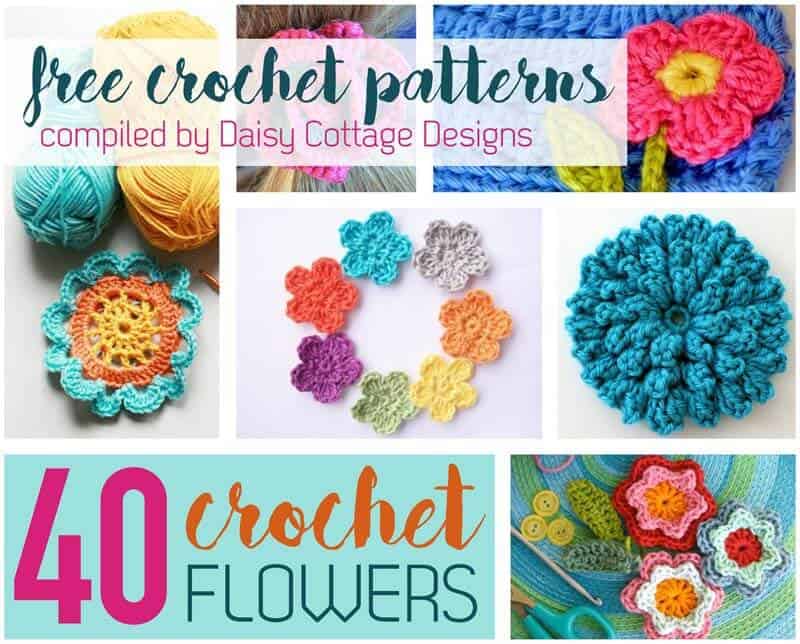 Choosing a free flower crochet pattern can be difficult. Why? Because there are so many beautiful patterns around the web. Flowers are some of my favorite crochet patterns. I'm always on the lookout for another beautiful flower  crochet pattern – whether it's to embellish a hat, put on a headband, or decorate something in my house, I love them! Instant gratification projects are right up my alley – flowers are usually super quick and I can typically finish them in one setting – definitely a good thing for this busy mom of three.
While all these free flower crochet patterns are beautiful, they couldn't all make it into the collage. Here are the rest!