Crochet Colors: Teal, Mustard & Cream
This week's color palette is my favorite yet. I'm currently working on a Classic Ripple Blanket using these crochet colors (pictured above). The turquoise, teal, mustard, and cream work together so nicely. They have a great summer vibe, but I think the mustard makes it work for any season!
If you've missed the other color schemes for crochet blankets, you can find them all here.
The colors used in the blanket are Cascade's 220 Superwash Merino in the shades Aqua Haze (89), Dark Teal (34), Golden Yellow (5), and Cream (01). This yarn is a little more expensive than I usually use, but if you have a special project in mind, you definitely want to give that yarn a try – it's so lovely to work with.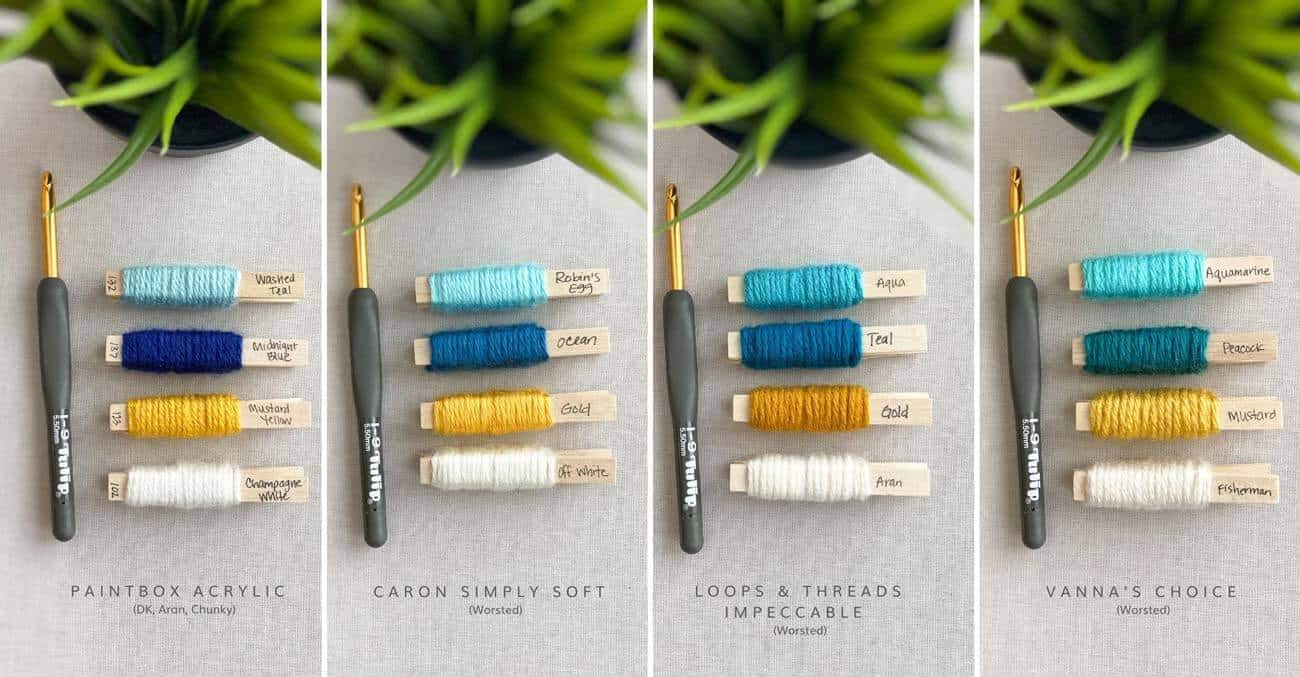 Thankfully, these crochet colors are available in more affordable yarns, too! I personally think the Caron Simply Soft and the Vanna's Choice are the closest matches, but I love them all!
If you like this pretty yarn color combination, pin it for later here.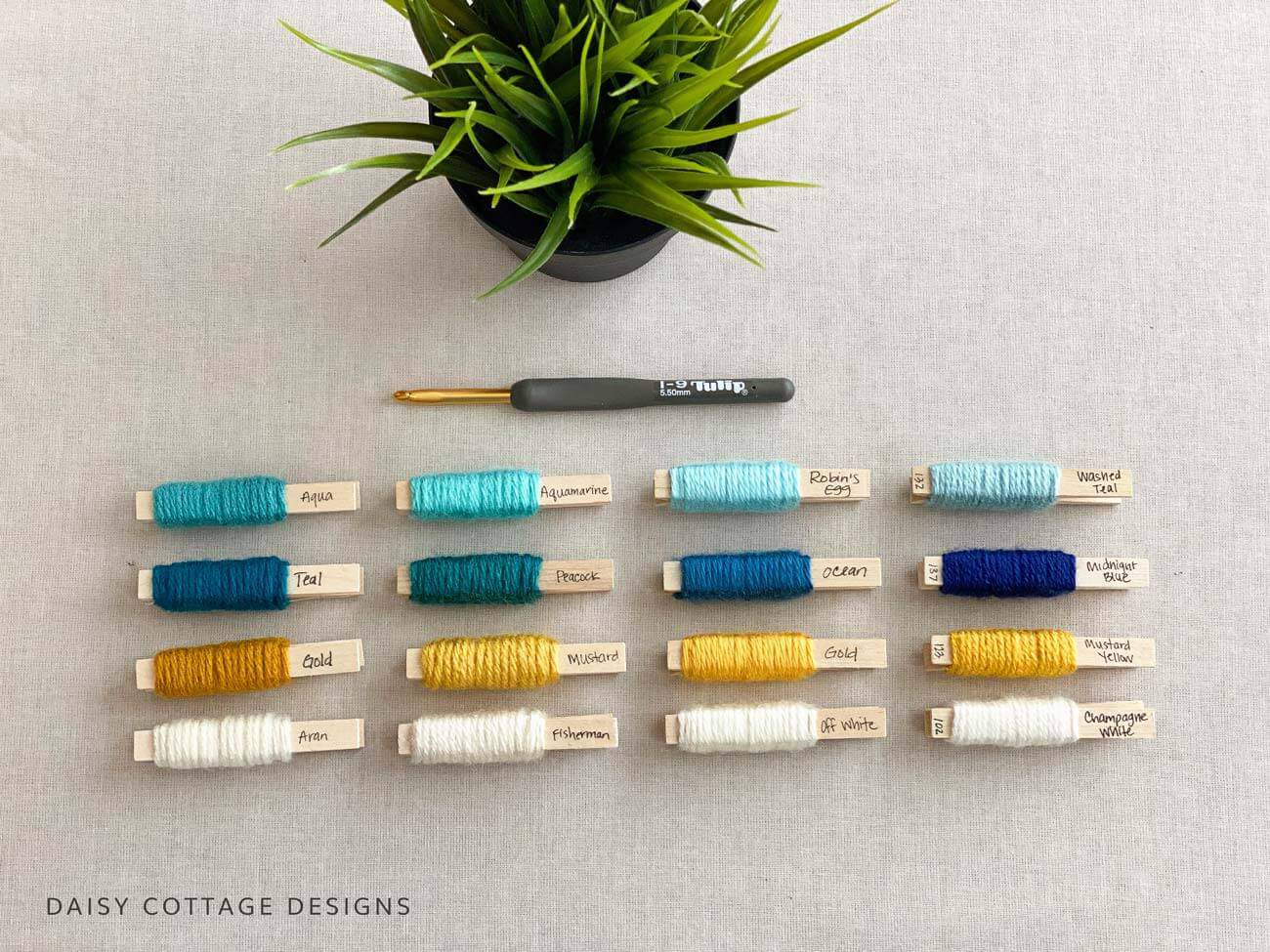 Crochet Patterns for These Crochet Colors
While colors would look great in any project – hats, blankets, sweaters – the patterns below are perfect for these shades.
This Week's Stripe Patterns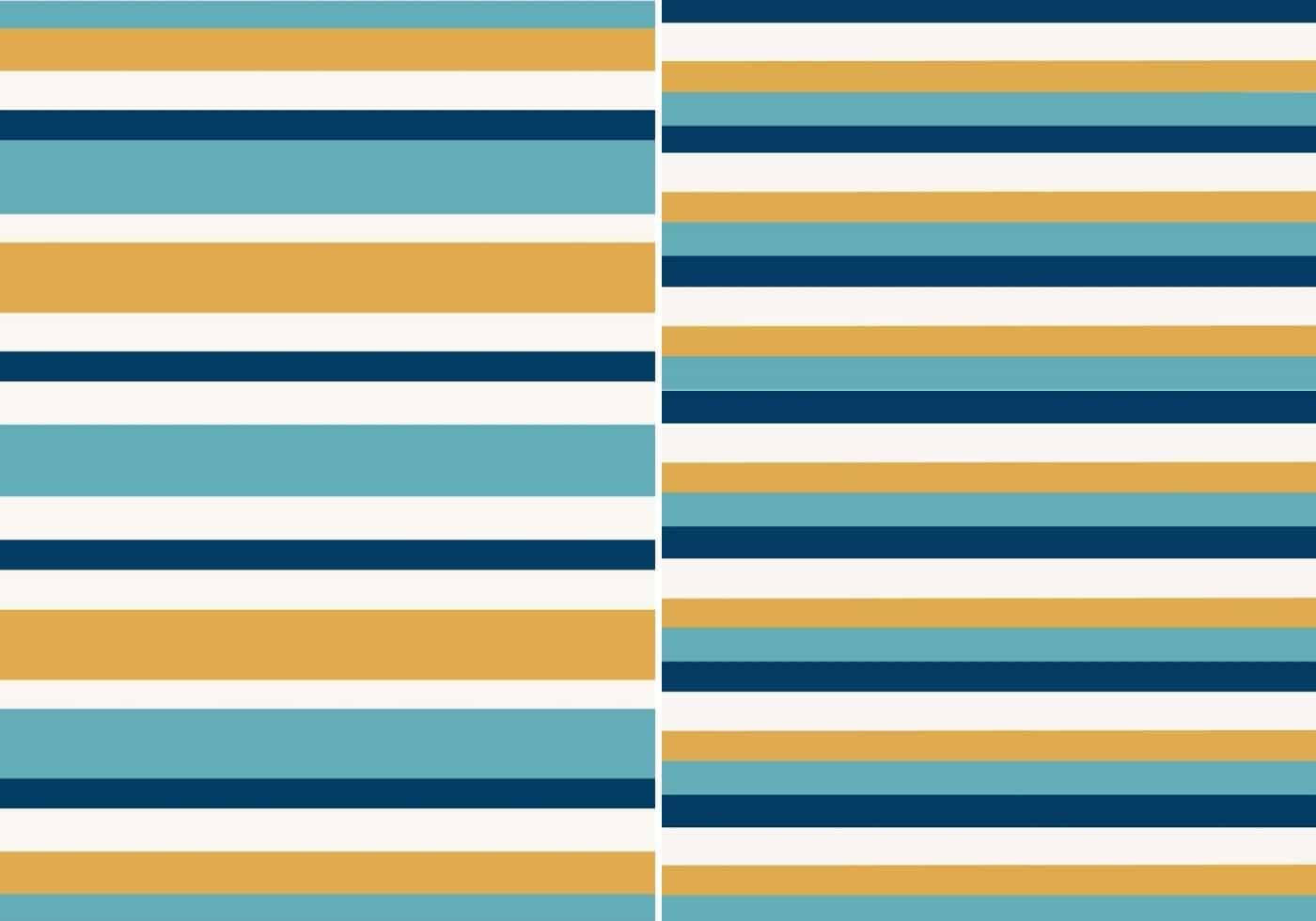 Stripe Pattern 1: This stripe pattern has various sized stripes scattered throughout the blanket. Even so, it doesn't look sloppy. You'll get a polished look without being totally uniform.
Stripe Pattern 2: This stripe pattern uses even rows in a repeating color pattern. I don't typically do these stripe patterns, but given the right circumstances, I think it's beautiful. My blanket shown above is using this stripe pattern.