Yarn Meme Printable
By
Lauren
on February 18, 2017
c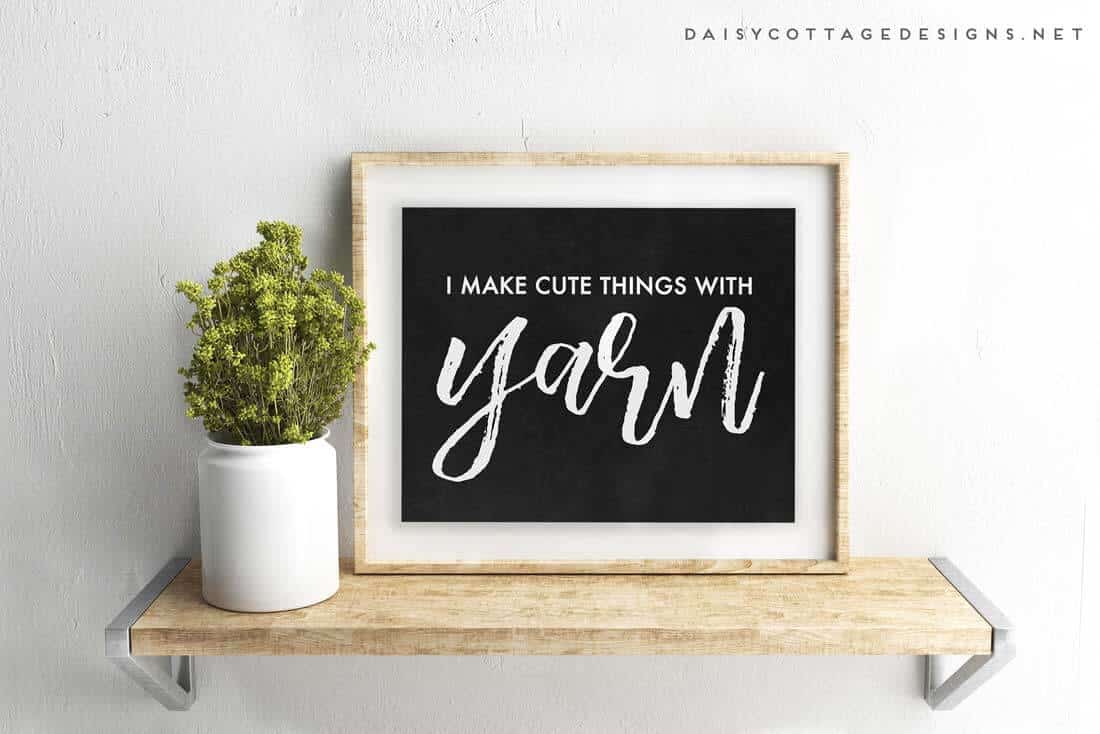 Don't you love a good yarn meme? I certainly do. From funny sayings to reminders that knit and crochet are not the same thing, I think they're funny and love sharing them on my Facebook page. But even more than crochet memes, I love fun crochet printables that I can put on my desk or on top of my yarn cabinet. The links to download this printable are at the bottom of this post – so just keep reading.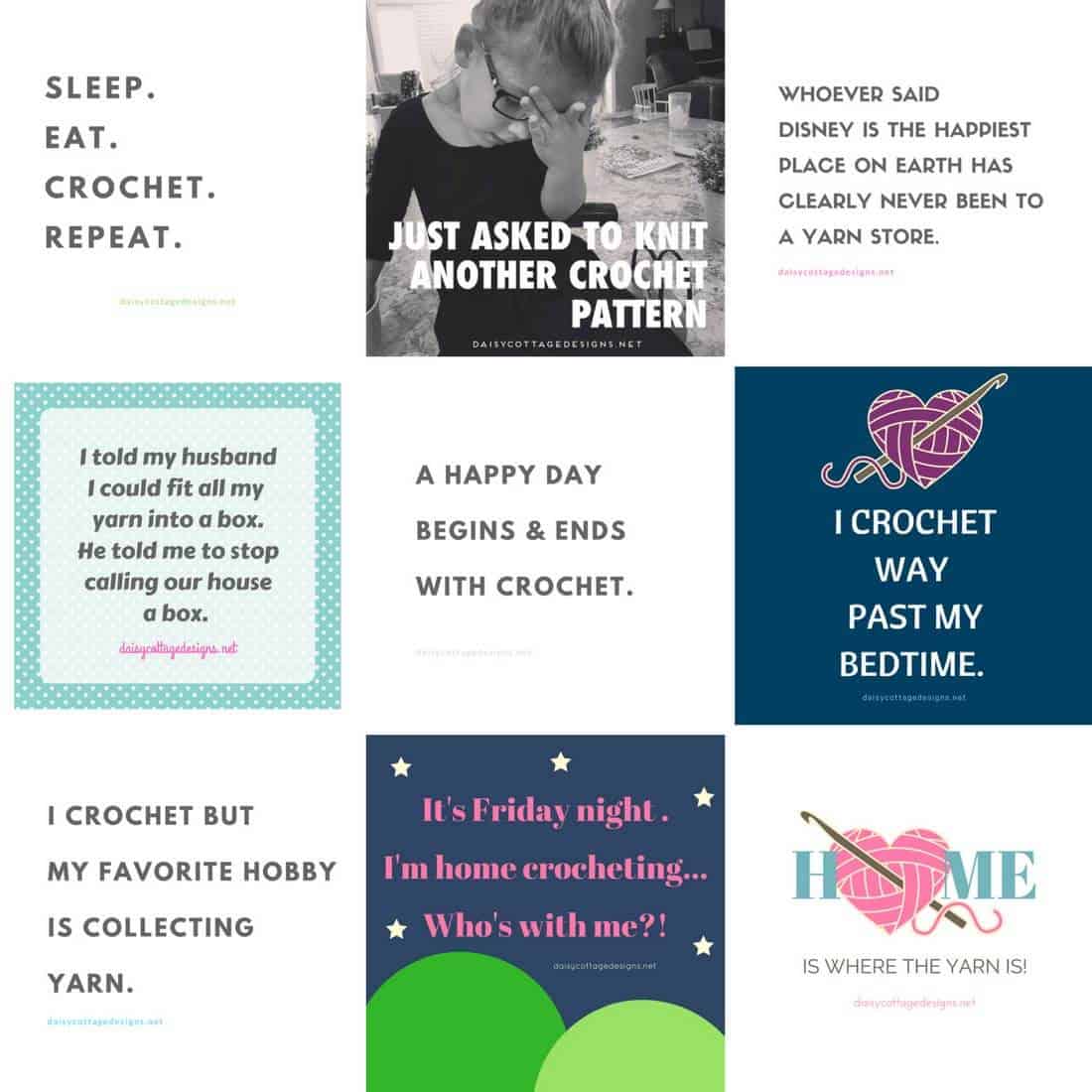 In case you haven't caught them, here are a few of my favorite crochet memes all in one place. I think my favorite is the one on the bottom left – mainly because it's so true. My yarn collection is definitely… large.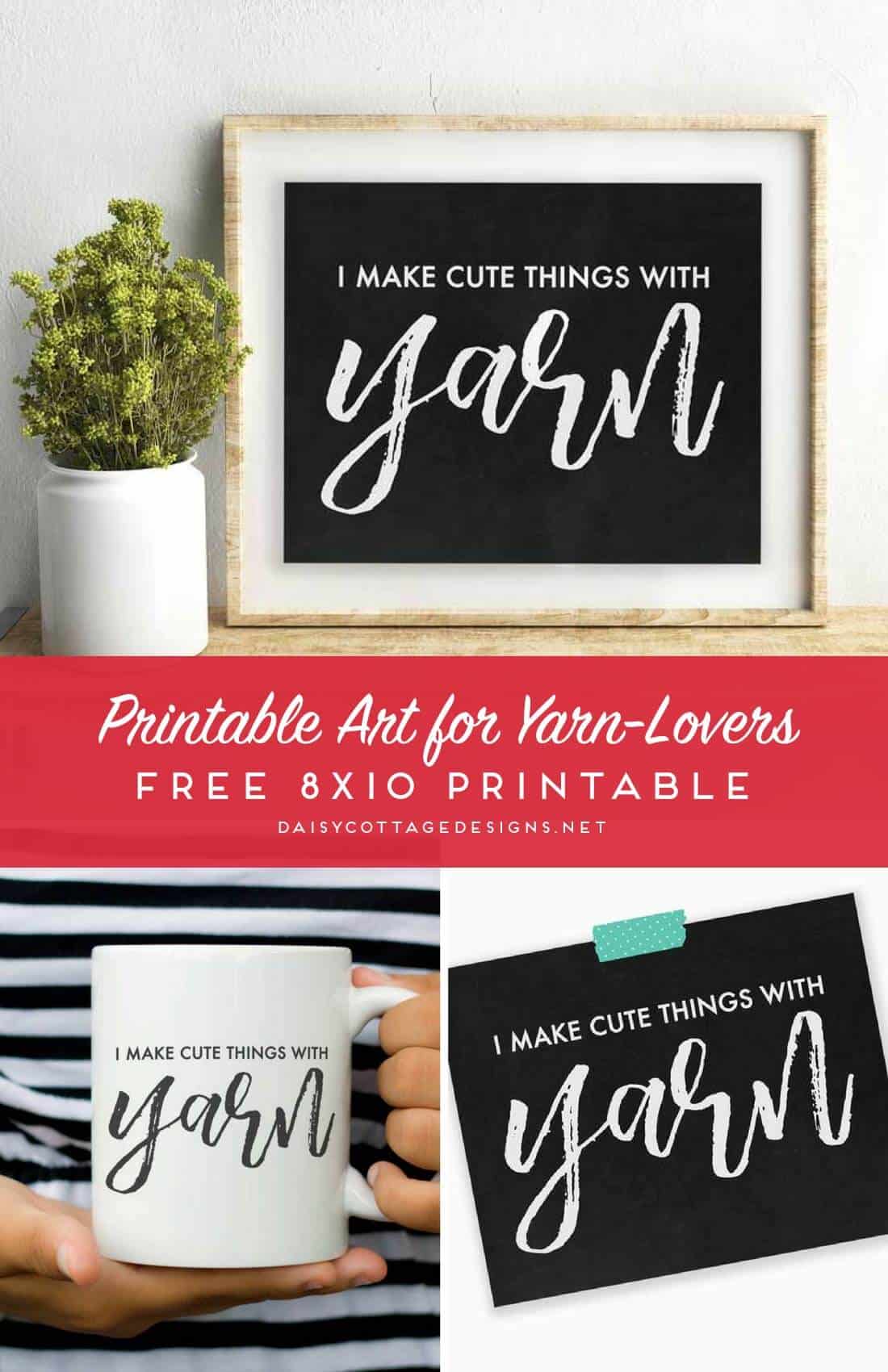 This printable actually works for crocheters and knitters since it just talks about a general love for yarn. So, if you have friends who love to make beautiful things with yarn, be sure to share this with him or her. Or, if you really want to surprise your yarn-loving friend, purchase that adorable mug and give it along with a nice skein of yarn! You can purchase the mug here!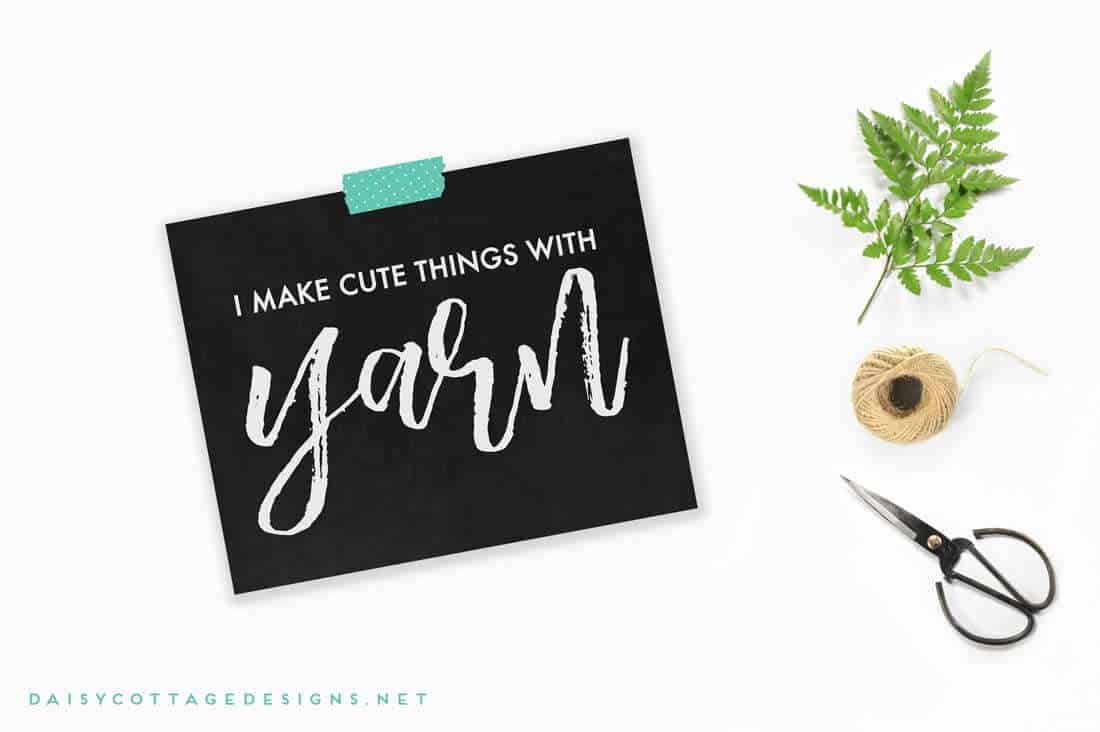 This printable is available with a white background and dark lettering, as well as with a chalkboard background and white lettering. Just click the link below to download the print of your choice.