How to Take Good Photos for Etsy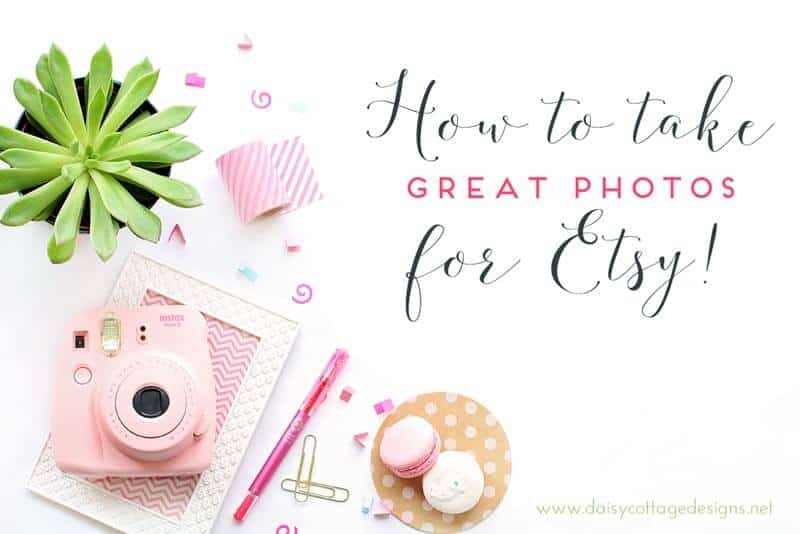 As we talked about last time, good product photography sells. Well-staged photos catch the eye of shoppers. Think of when you're out shopping – what gets your attention? Probably beautiful displays that have been carefully thought out and wonderfully executed.
Ok. So you know that you need good photos, right? The question is this: how are you going to take them?
Here are a few tips that will help you get gorgeous photos for your shop.
And if you want more tips in this series, be sure to check out the Ultimate Guide to Learning How to Sell On Etsy!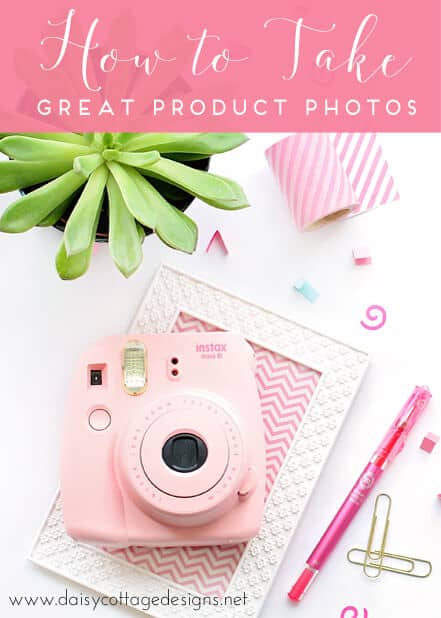 Use natural light. If I could just give you one tip, this would be it. Repeat after me: flash is not your friend. I'm serious, it's not. Flash has a way of distorting colors and taking away dimension. Let's just promise ourselves we'll wait for a sunny day and never use flash, ok?
When you've found that natural light, put it at your back. When you're taking pictures, have the light behind you. So, set up your products in front of a window, but position yourself between the window and the products.
Learn your settings. Even if you're using a smartphone, you can change your exposure. Depending on your phone or camera, you might have way more settings than that. Do some googling on your phone's camera or read that camera manual – you might find that you've got a lot to learn that can help you take great photos.
Don't use the zoom feature on your phone. Zooming on a cell phone will decrease the quality of your photo. Instead, take a wider shot and crop later (either on your phone or on the computer).
Don't use crazy backgrounds. Ok… I know we've got kids, dogs, and husbands. Scoot their mess out of the way and be sure it's not showing in any pictures. Also, don't use a crazy pattern that will take away from your item. Sometimes less really is more. Using a cute pattern is fine sometimes, just make sure that it helps your item pop. You don't want your product to blend into the background when the goal of product photography is to make items shine!
Style your photos. When you're taking photos of objects, sometimes it's nice to have some staging. You might want to put a small plant or a handful of paperclips into the scene – especially if your'e working with an all white background. Again, be sure that your product takes the show. You don't want your staging to detract from your object.
 Edit your photos. My editing software of choice is Photoshop Elements. It's great for sharpening, brightening, and making sure the colors come across just right. It's affordable, and easy to learn, too. I use it all the time for blogging – it's the tool I use to add watermarks and text to my photos.
Good photos really do sell items. But, don't worry if it doesn't look like a professional photographer took your pictures. That's not necessary. What you do want is a clear, realistic image of what your'e selling. If it can have a little style, even better!
Most of all, have fun! It's where your creativity can really come out and set you apart from everyone else.