Mandala Crochet Pattern Review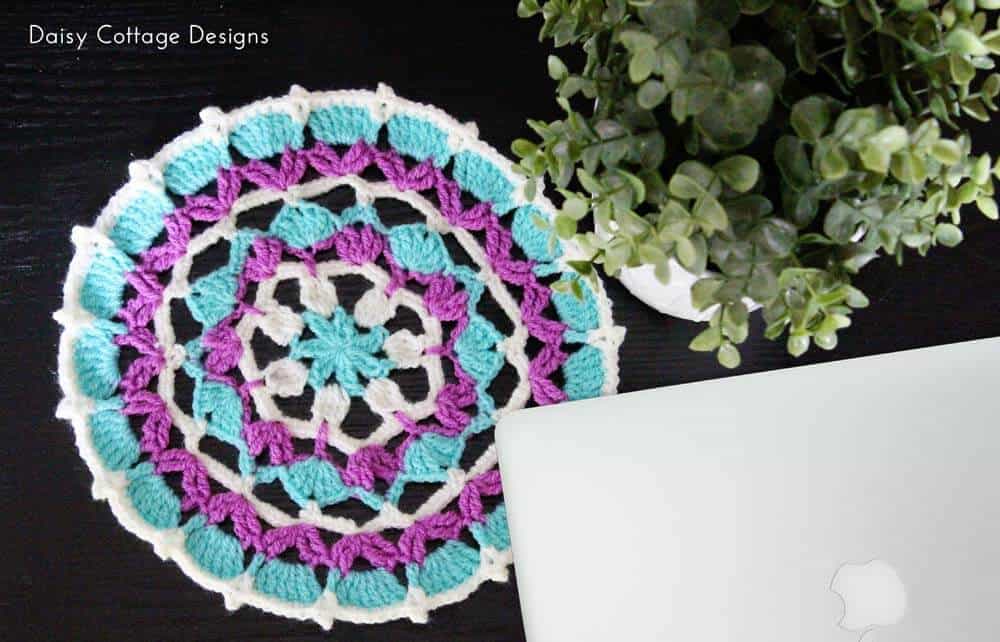 Mandala crochet patterns are so popular these day. I love seeing their bright pictures on Pinterest and Instagtram. The other night, I had the urge to crochet something so I decided to give a mandala a try. I love crochet patterns that provide instant gratification and don't add to my pile of "works in project." While I may or may not have a case of crochet project ADD, I know that a quick one or two sitting project will help combat my condition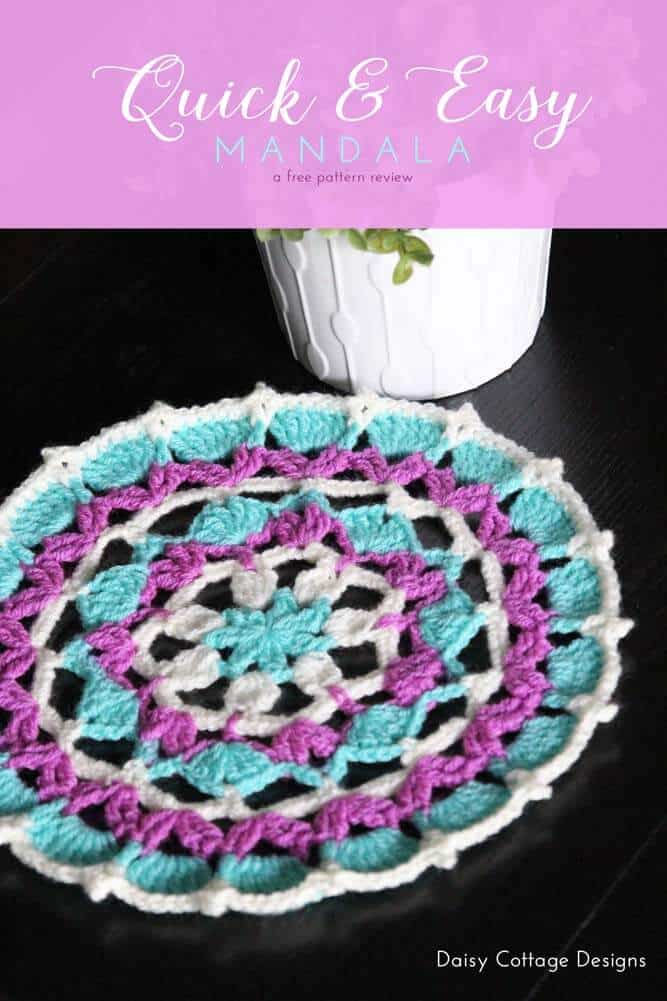 I used this mandala crochet pattern from Cre8tion Crochet. It didn't take long at all, and the directions were very easy to follow. Besides the fact that I started with a different number of clusters, I followed her directions to a t. It's funny because I'm not a fan of treble crochets or chains. While this pattern, and many mandalas, have lots of both, I'm so happy with the way this turned out.
I used Style CraftSpecial DK yarn in Cream, Aspen, and Magenta. I used a Size 7 crochet hook (Clover Amour, of course). It took very tiny amounts of each color. My finished mandala is approximately 10″ in diameter.
If you've never made a mandala, I'd suggest giving this pattern a try! It's quick and you'll have beautiful results in no time.