Honeycomb Crochet Blanket: A Pattern Review
When I first saw people posting filet crochet pattern blankets on Instagram, I knew that one day I would have to crochet one myself. As the busy, homeschooling mom of three little girls and a crochet designer, sometimes I struggle with finding the time to try patterns other people have written. Let's face it – finding time to design my own patterns can be tough. But this holiday break, I decided that I just had to give one of the patterns from the Mangomum Shop a try. I'm so glad I did!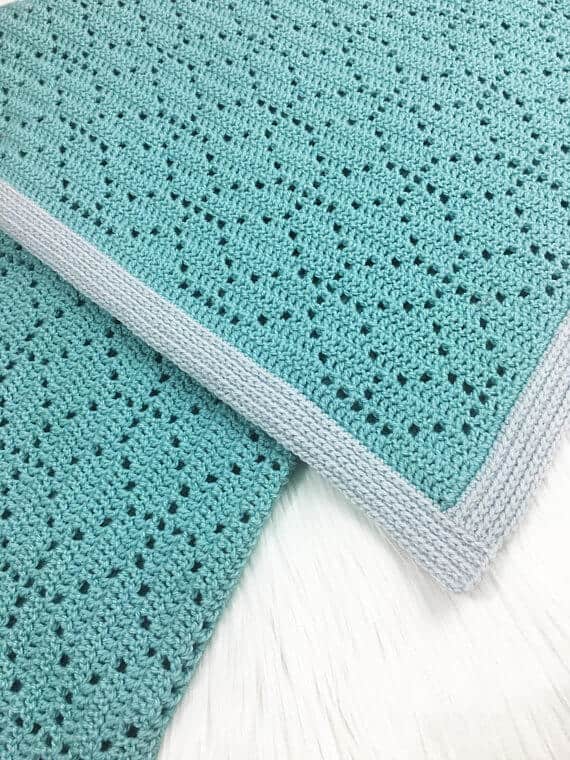 I chose the Honeycomb Afghan pattern even though there were several others that caught my eye. Adrienne offers everything from hearts to a world map – definitely check out all the options. The photo above shows her Wedding Ring Afghan.
My review of this pattern continues below, but I wanted to interrupt in on some great news! Adrienne is offering a 50% off coupon code to use in her shop! It's only good through Wednesday, January 10, so be sure to make your choices ASAP!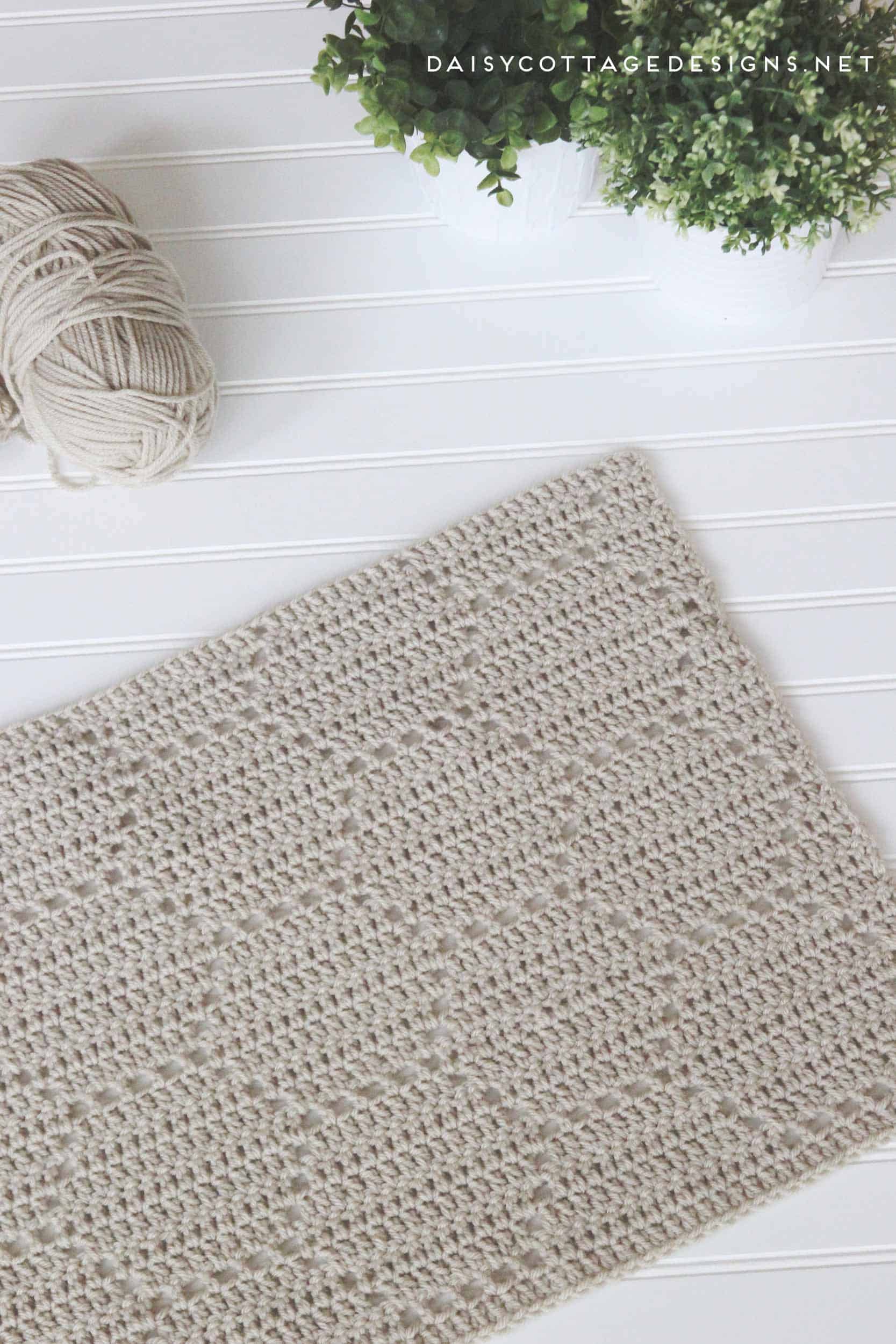 The pattern mentions using a worsted weight yarn and a corresponding hook, but I gave it a try with a chunky yarn. I used Stylecraft Special Chunky in the shade Parchment and a K crochet hook. I ordered 7 skeins, but I wish I had ordered 8. I'll probably order one more and hope that the dye lots match or are close enough so that nobody notices.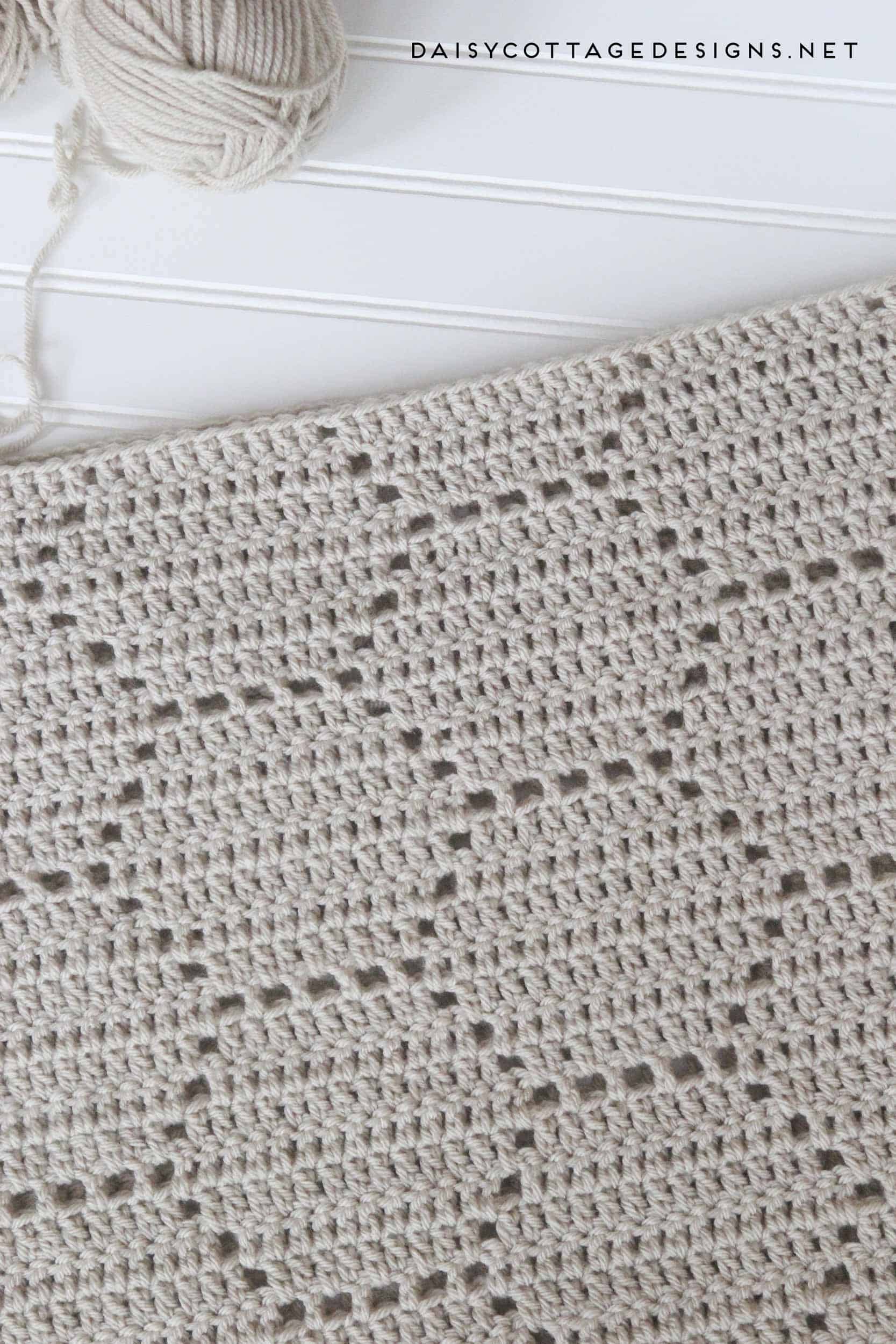 Adrienne gives two recommended sizes for this filet crochet blanket, but also gives instructions to make this blanket in any dimensions you wish. I used the stitch counts given for the baby blanket, but since I was using a bulkier yarn, it created more of lap-sized blanket.
You might notice that the honeycomb pattern is less evident in the second photo above – the top photo is folded and the second is not. This is the only difference. I think a darker yarn might provide a more pronounced honeycomb effect.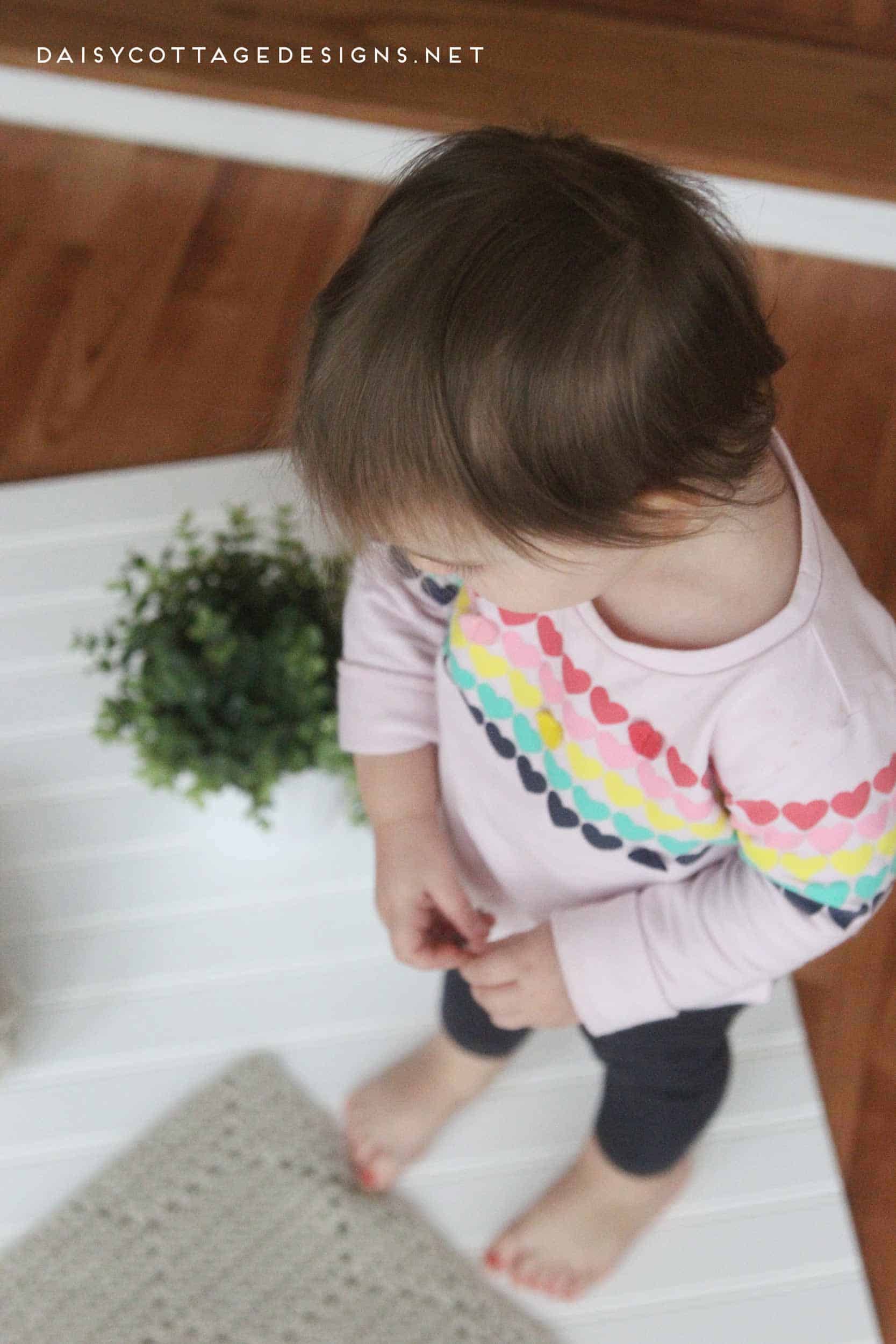 My husband and children love this filet crochet blanket pattern, too. In fact, my youngest was trying to swipe this project while I was taking photos. She kept saying, "My blanket? My blanket?" Even though I'm sure she would love it, I plan on shipping this blanket to a friend who's having a baby in the near future.
Don't forget to stop by her shop and use the code DAISY50 for 50% off your purchases through Wednesday, January 10!