25 Snowman Treat Ideas
By
Lauren
on November 18, 2016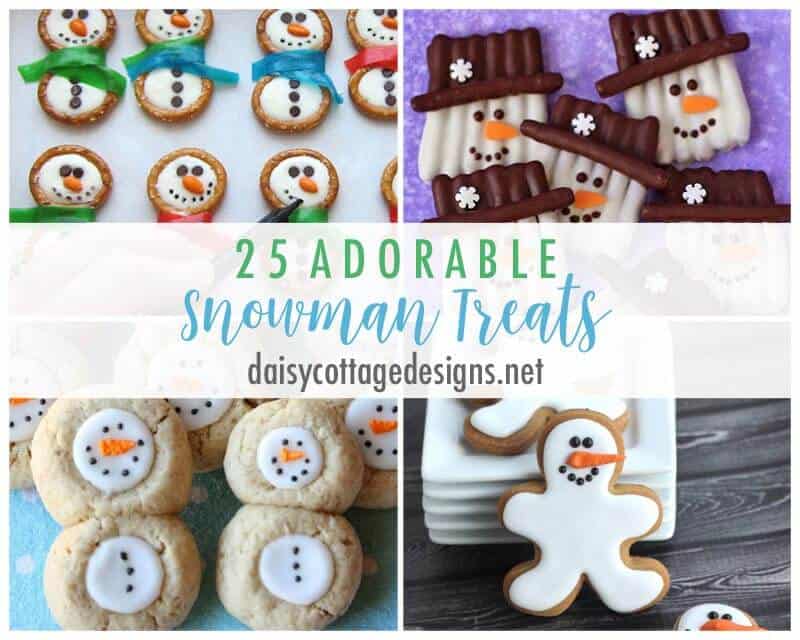 These cute snowman treats are the perfect way to kick off the holiday season! Adorable and delicious, these snowman snacks are sure to put a smile on everyone's face at any holiday party. As a bonus, most of them are so easy your kids will love making them with you as you do your holiday baking. These twenty-five treats range from snowman cookies to snowman oreos and from breakfast to dessert. There's something for every snowman lover.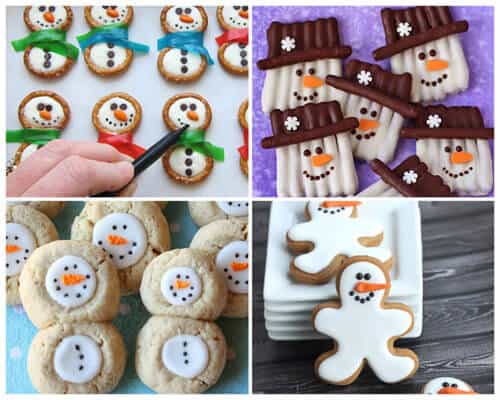 Frosty the Snowman Treats These adorable treats are easy to make and simple to decorate. It's a win for me in this busy season of life.
Chocolate Pretzel Snowmen super cute, I love how this snack has both sweet and salty elements.
Thumbprint Snowman Cookies I'm a cookie lover… especially cookies with icing. When they're this cute, it's a no brainer.
Frosty the Snowman Cookies An adorable twist on the classic gingerbread man cookies!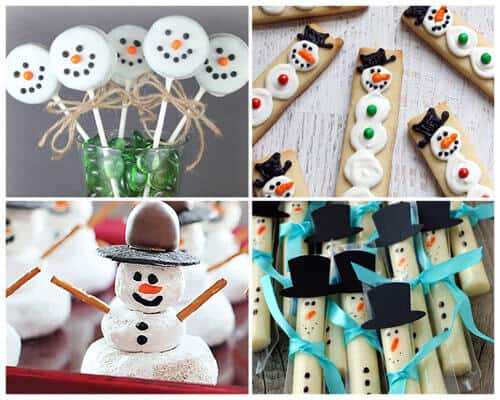 Oreo Snowman Treats Call me a kid, but I love Oreos. I also really love icing. These look like perfection on a stick, if you ask me.
Easy Snowman Cookie Sticks These adorable treats are simple and adorable! I'm not a cake decorator, but I think even I could make these look somewhat cute.
Snowman Donuts These cute little snowmen are so easy to make! The directions are on the linked page, but you do have to scroll a little.
Snowman String Cheese How cute are these string cheese snowmen? What kid wouldn't love to open up his lunchbox to one of these?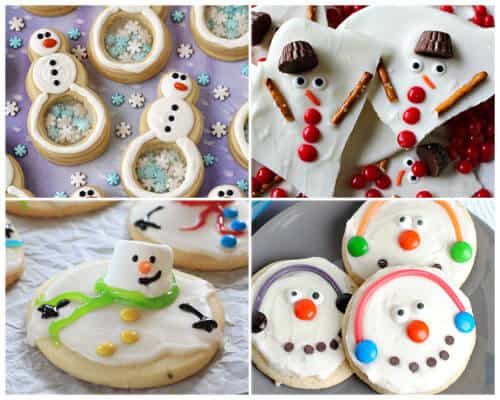 Snowflake Filled Cookies These cookies look like they'd be a little bit labor intensive, but they're super cute for a winter birthday party or other special holiday party.
Melted Snowman Bark I love bark candy – quick, easy, and delicious! This is a great way to make a quick treat this holiday season!
Melting Snowman Sugar Cookies These cookies are super easy and absolutely adorable! You could use your favorite cookie recipe and just use this decorating idea or follow the recipe to a t.
Snowman Cookies Another cute variation of the snowman cookie, I love the earmuffs and fun smiles.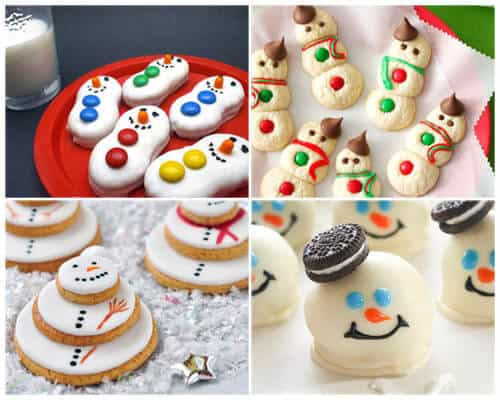 Nutter Butter Snowman Cookies These cookies are simple and cute. They'll be a great addition to your dessert table at any get together this winter!
Snowman Cookies With Candy Decorations These adorable cookies are perfect for those who don't love icing. The decorations are made of candy and oh-so-cute!
Stacked Snowman Cookies This recipe is in French, but I couldn't help but share it. There's a translate button on the site so I think you could still make these little stacked snowmen.
Melted Snowmen Oreo Balls As I've already said. I love Oreos. This is just another great recipe that uses America's favorite cookie.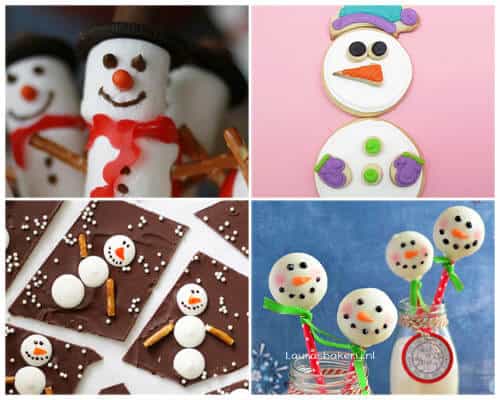 Marshmallow Snowman Treats This treat is perfect for young children or a large group of children. No baking and very minimal decorating required.
Assemble Your Own Snowman Cookies These remind me of a snowman version of Mr. Potato Head. Such a great idea!
Snowman Chocolate Bark Another delicious bark featuring snowmen!
Snowman Cake Pops Cute and fun for any kid's party this winter.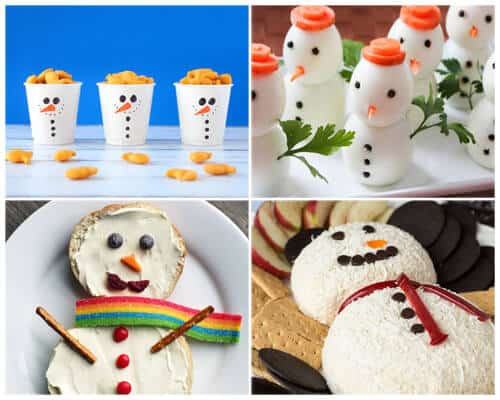 Snowman Snack Cups with Goldfish Don't have a sweet tooth? This perfect little treat is a great savory option.
Egg Snowmen If you're an egg-lover, these are perfect for you!
Bagel Snowman Kids would love making this adorable snack themselves!
White Chocolate Toffee Cheese Ball The perfect dip for a winter party!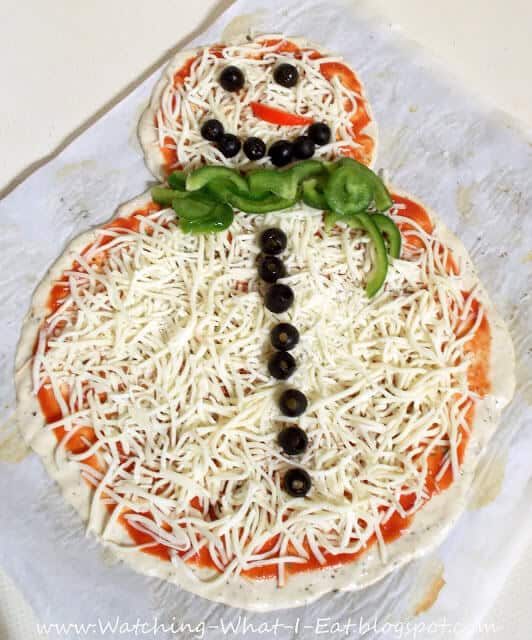 Snowman Pizza Last but not least, make the pizza for your next movie night into a snowman!