Free Printable | I Love You More…
I Love You More PrintableFun Free Printable for your Craft room! See more free printables here.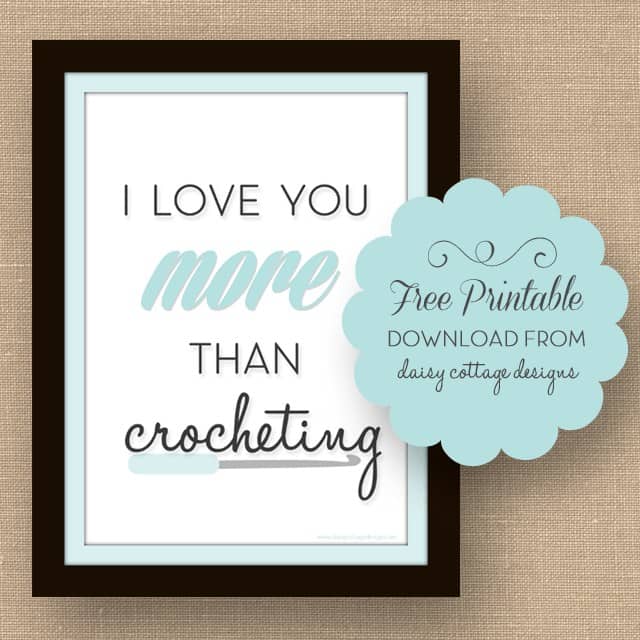 As I've mentioned in previous posts, we're in the process of adding on to our house. We love our home (it's currently a 2 bedroom/2 bath house), but we're outgrowing it. Rather than selling and moving somewhere less convenient, we're adding on a master bedroom, bonus room, and laundry room (!!!!!!!!!!). While I haven't decided if the bonus room is going to house my crocheting "equipment," I do know that I want to have a gallery wall full of fun family photos and adorable printables.
I've been having fun coming up with ideas for these fun printables, and challenging myself to design them myself using Photoshop. In the process, I'm sharing them with you, so I hope you enjoy them.
If you'd like to download this one and reassure your husband and your kiddos that you really
do
 love them more than your hobby, you can download the 5×7 print
here
.