Free Motivational Printable – Relax! You've Got This
By
Lauren
on December 25, 2014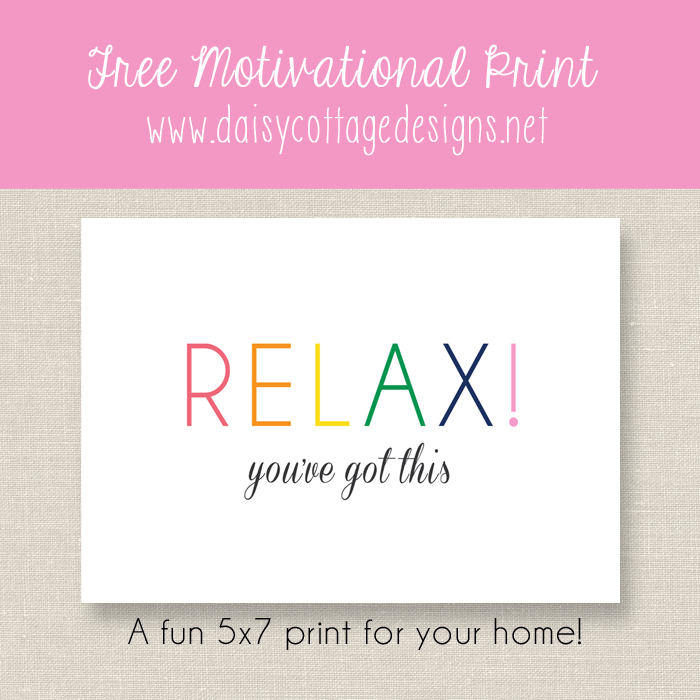 When times are stressful, sometimes you just need to hear the words, RELAX! You've got this. At least I do. I've needed to hear them so much lately, I decided to make myself this motivational printable. I'm sure I'm not the only mom/woman/blogger who needs to hear some encouragement so I decided to share it with you.
Hopefully you have a wonderful support system you can turn to when you feel like you can't do it all or like you're being pulled in 1,277 different directions. I have an amazing group of friends and a loving husband who will cheer me on, challenge me to keep going, and put things in perspective for me (sure, you're having trouble with one of the girls, but they're happy and healthy… get a grip). Even so, it's nice to have little reminders placed throughout the house. I plan on putting this on my desk in a pretty little frame.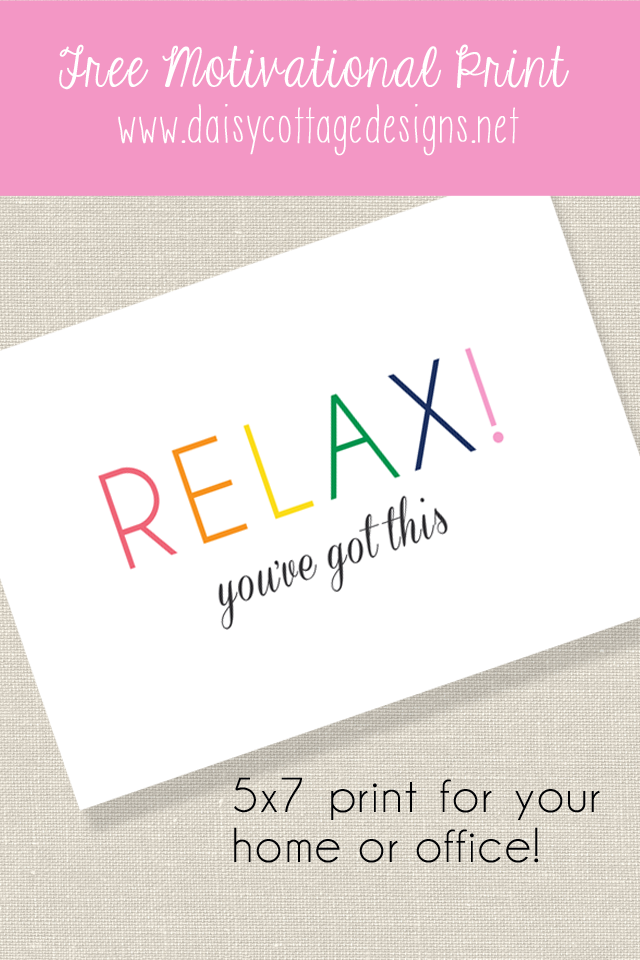 If you'd like to display your own reminder that everything's going to be ok, feel free to download this print here.