Free Crochet Patterns for Spring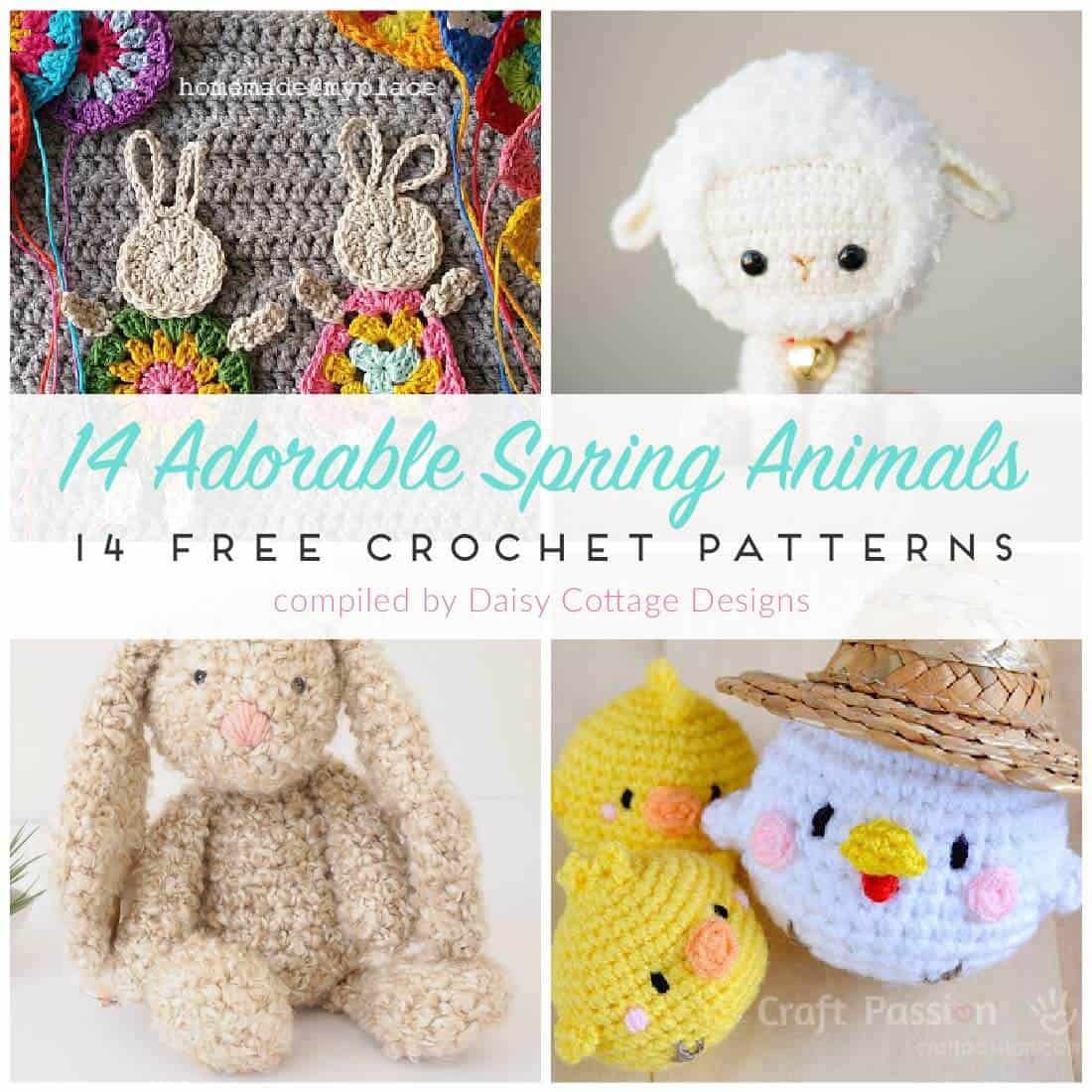 Happy Spring! I don't know how it is where you live, but here in Central Florida, spring has definitely arrived. My 18 month old baby has just started noticing all the birds, and loves pointing into the sky and saying bird in her cute baby voice. I think I might have to make her a couple of these adorable stuffed animals for her – I've especially been eying the stuffed bunny with the floppy ears.
These free crochet patterns are perfect for warm weather. During the hot months, the last thing that I want to crochet is a large blanket pattern or something else that's heavy. But, these crochet stuffed animals and other small patterns are just right.
To find the patterns, click on the links below each collage. That will take you to the crochet blog that offers the full pattern.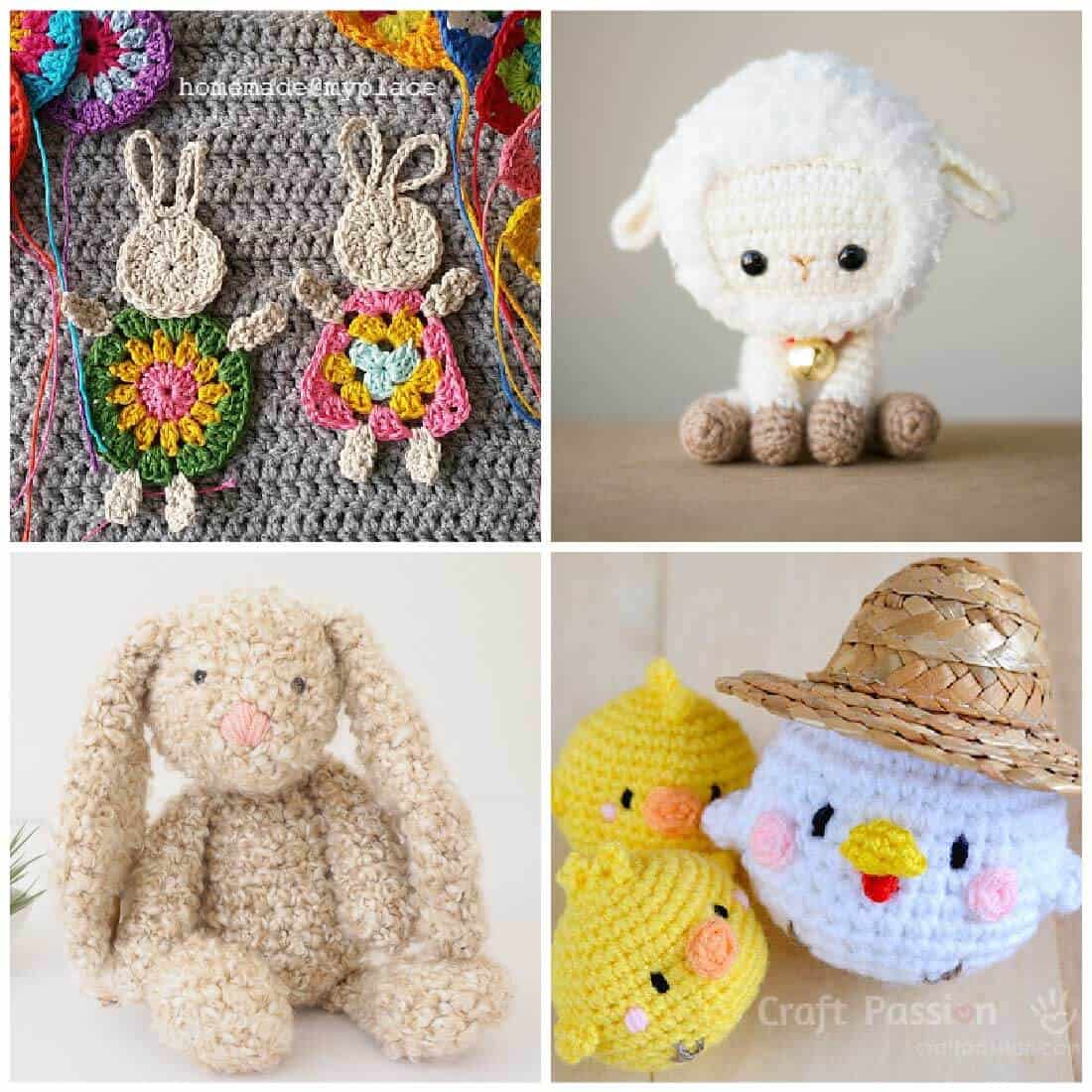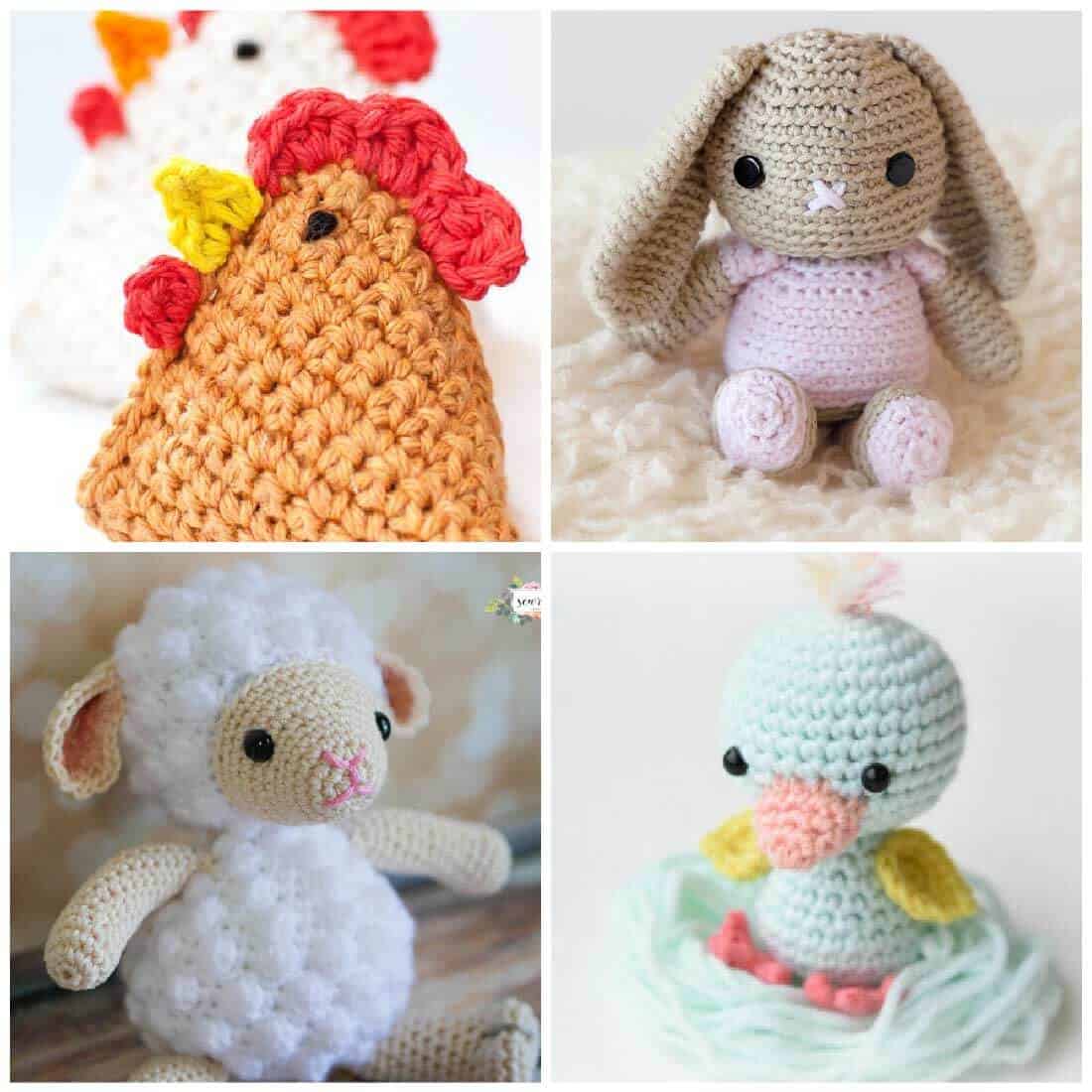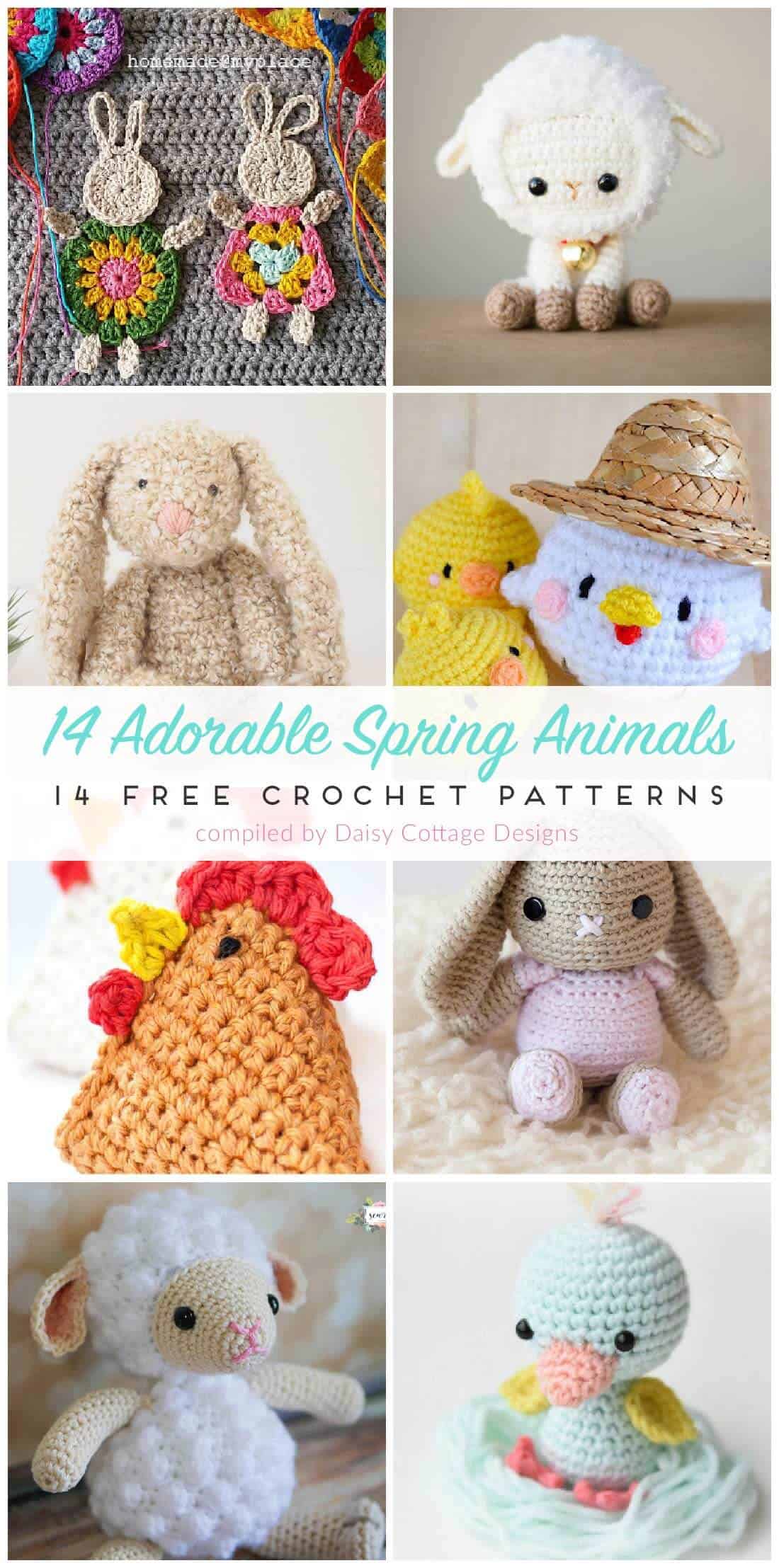 Whether you're crocheting for Easter baskets or making something just for yourself, these crochet patterns are adorable an fun.