Fall Bucket List | 2014
By
Lauren
on September 1, 2014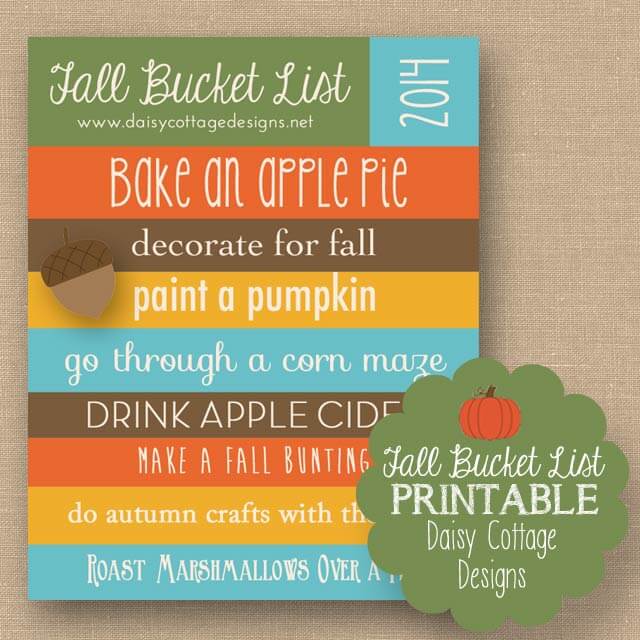 I know I've talked a lot about Florida's lack of fall weather, but that doesn't mean we can't do fall activities. So many of the Fall Bucket Lists I've seen around the web are very long and don't apply to Florida residents – unfortunately, we can't just head out for an afternoon drive to check out the fall foliage.
Thankfully, a lack of cool air doesn't mean that we can't enjoy some fun festivities. In fact, I plan to do lots of autumn activities with my family during the next few months. From baking apple pie to crocheting a fall bunting, I've got big plans. I know some of the autumn bucket lists you see on Pinterest include 101 things. For us, that's simple unrealistic. So while this list may seem a little shorter than the norm, it's one we can complete.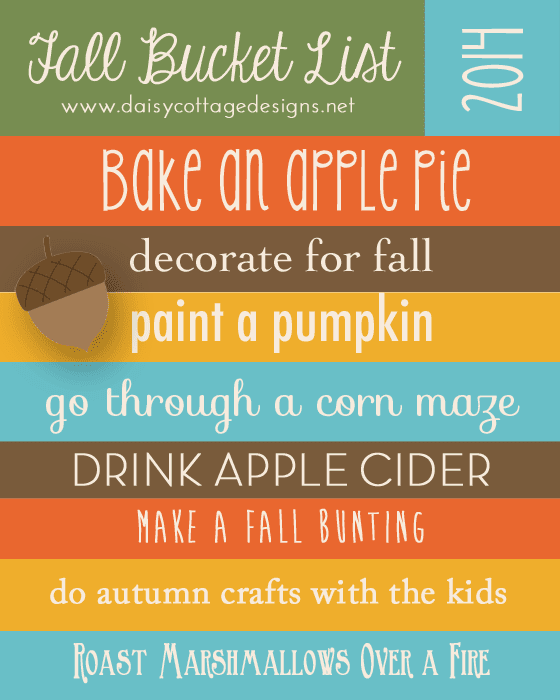 If you think this bucket list looks like something you and your family would enjoy, you can download the PDF here.
Here's what we plan on doing:
Remember, if you want to download this 8×10 Fall Bucket List, you can do so here.