Yarn & Daisy Coloring Pages
These yarn and daisy coloring pages are great for keeping kids occupied while you're trying to sneak in a few rows on your current crochet project. Or, they're perfect for you if you find coloring relaxing!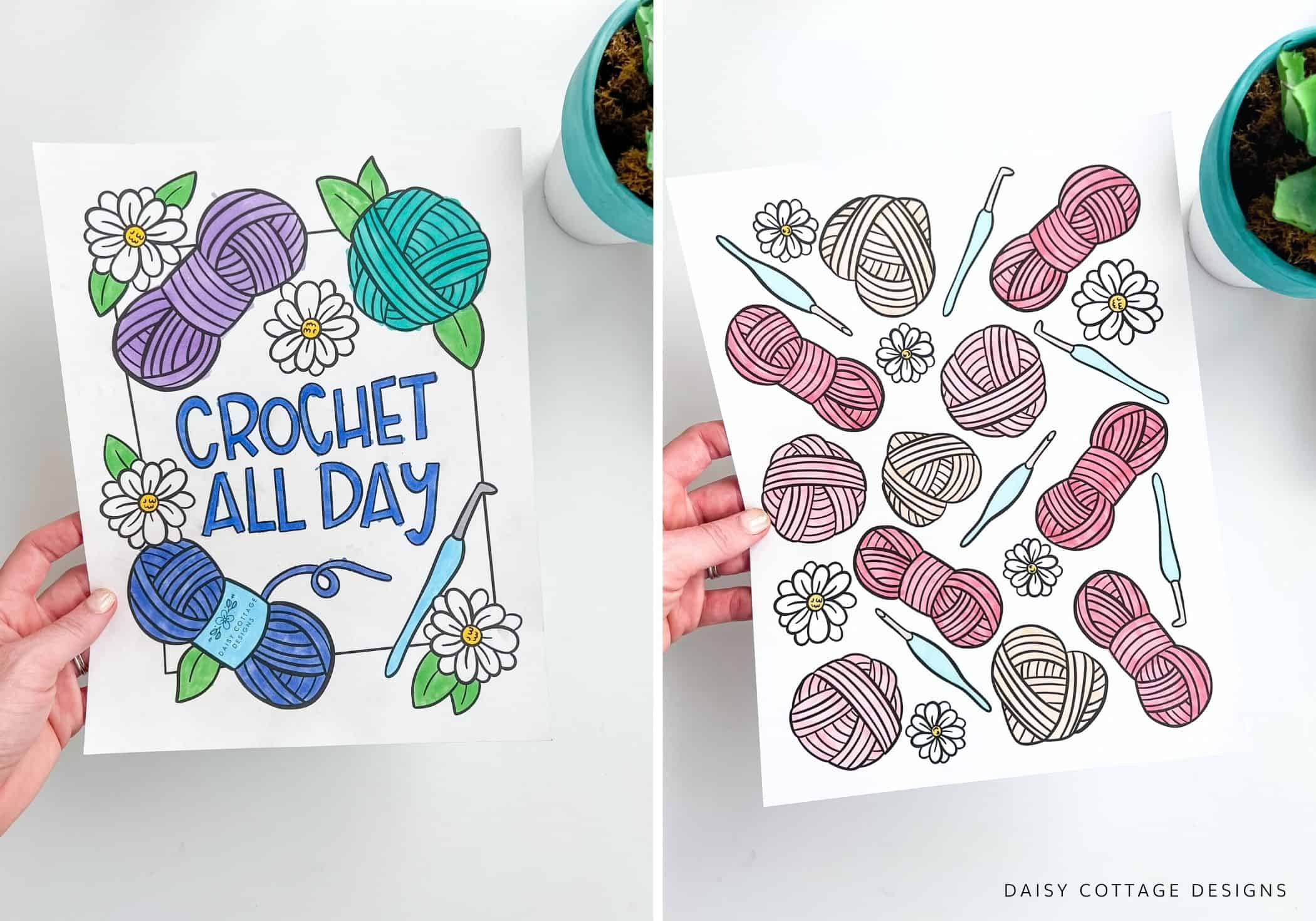 I can't believe it's June. With kids out of school, routines change, don't they? Sometimes that means less time to crochet.
With that in mind, this month's crochet printable is a little bit different than usual.
I have three daughters – right now they're 12, 10, and 6 – and one thing they all love to do is color.
So, whether I'm trying to occupy them while I finish a beautiful throw blanket or trying to spend some quality time together, these fun daisy flower coloring sheets have been a huge hit.
They love that the balls of yarn are in different shapes, and I love that these coloring sheets give me a fun opportunity to talk to them about my favorite craft.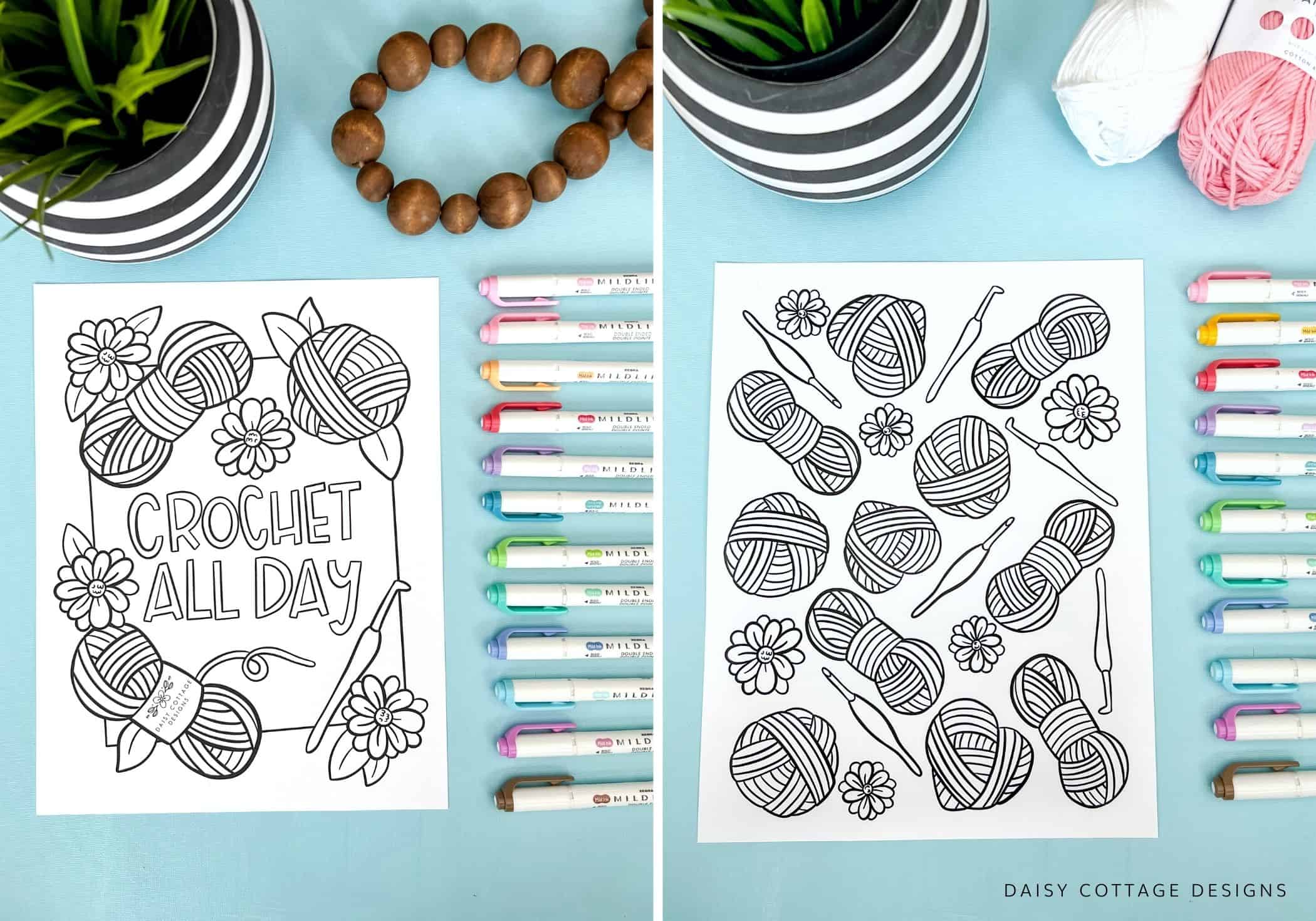 The first time I printed out a set of these yarn and daisy coloring pages for my girls, we had a "coloring competition." I couldn't believe how seriously they took it. So far, I've avoided choosing a winner… we'll see if that lasts.
Unfortunately, I don't always have time for extensive crafts and other time-consuming, fun activities. Thankfully, it's quick and easy to print out these free printable coloring pages for your kids.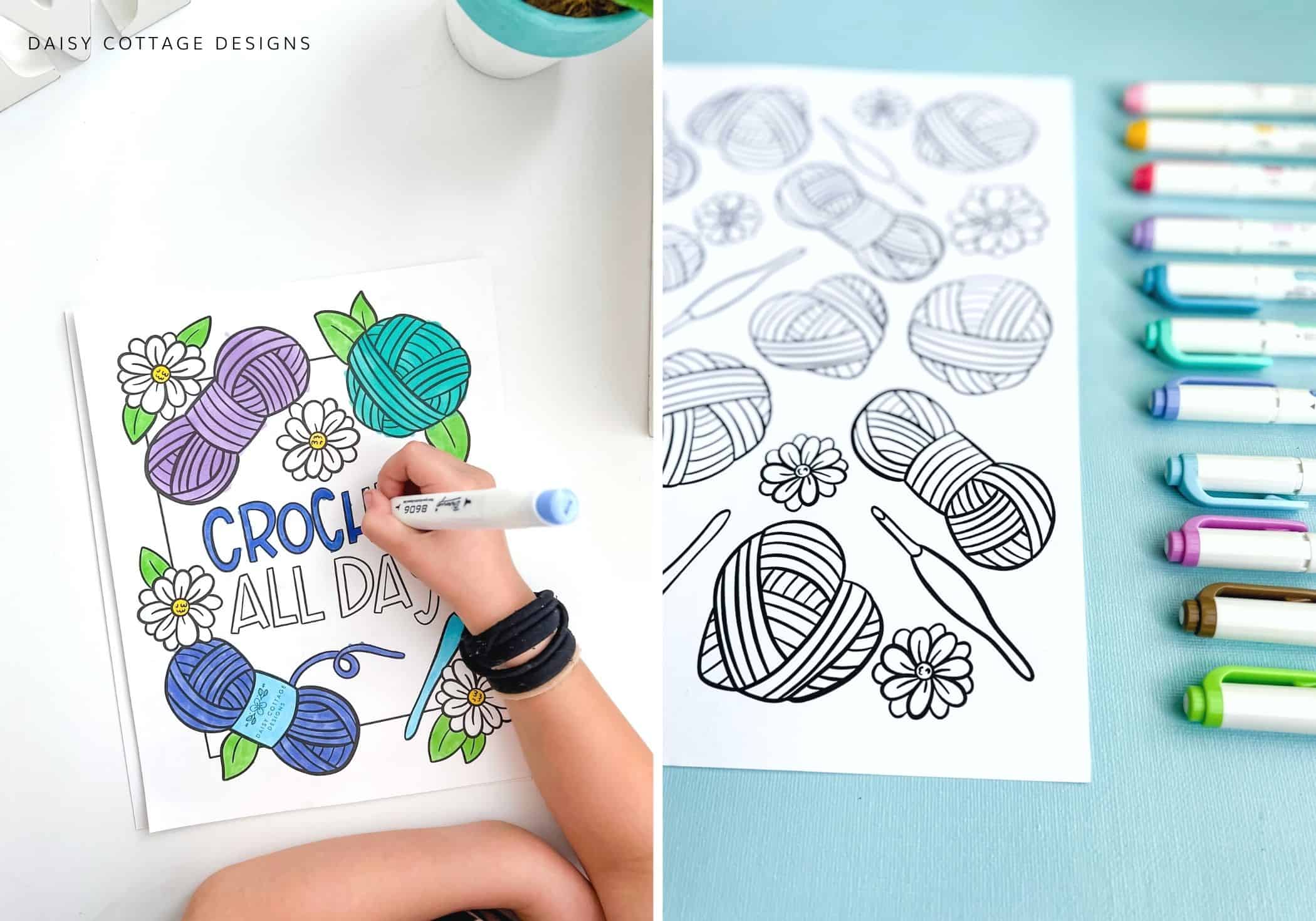 Even you have preschoolers, they'll love using large markers and coloring in the petals and other items on these two coloring pages.
During the summer, kids tend to watch more movies than they do during the school year – this is a great activity to give them a break from screen time or to keep them occupied while they're watching their shows.
Sometimes I find coloring to be a great brain break myself especially when I'm in the middle of doing tedious work. Or, it's a fun way to put off weaving all those pesky ends. 😂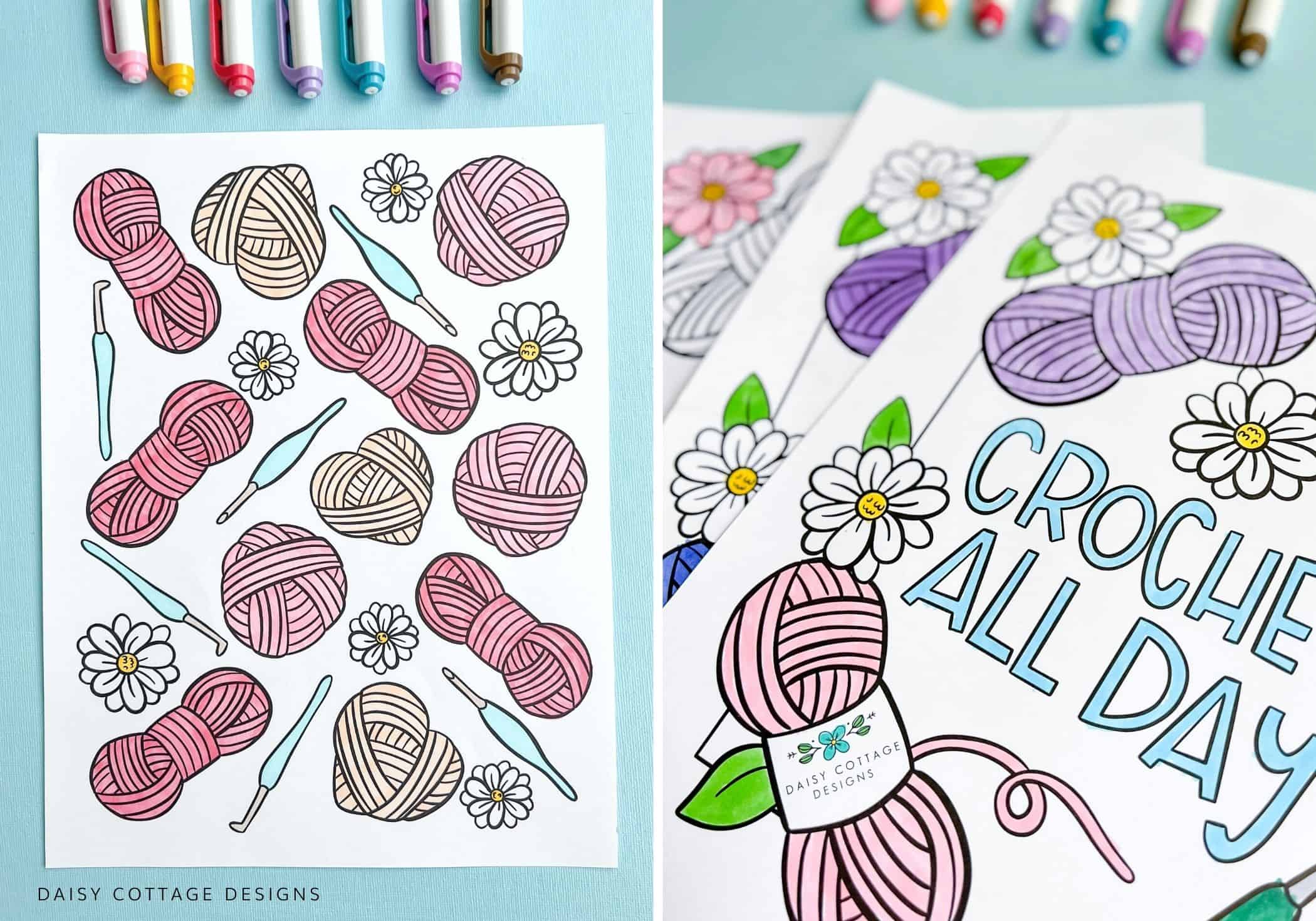 I've been talking like these coloring sheets were created for kids, but in reality, I love them, too – probably even more than my children.
Print The Yarn & Daisy Coloring Pages
If you want to print out a coloring sheet or two, click the button below.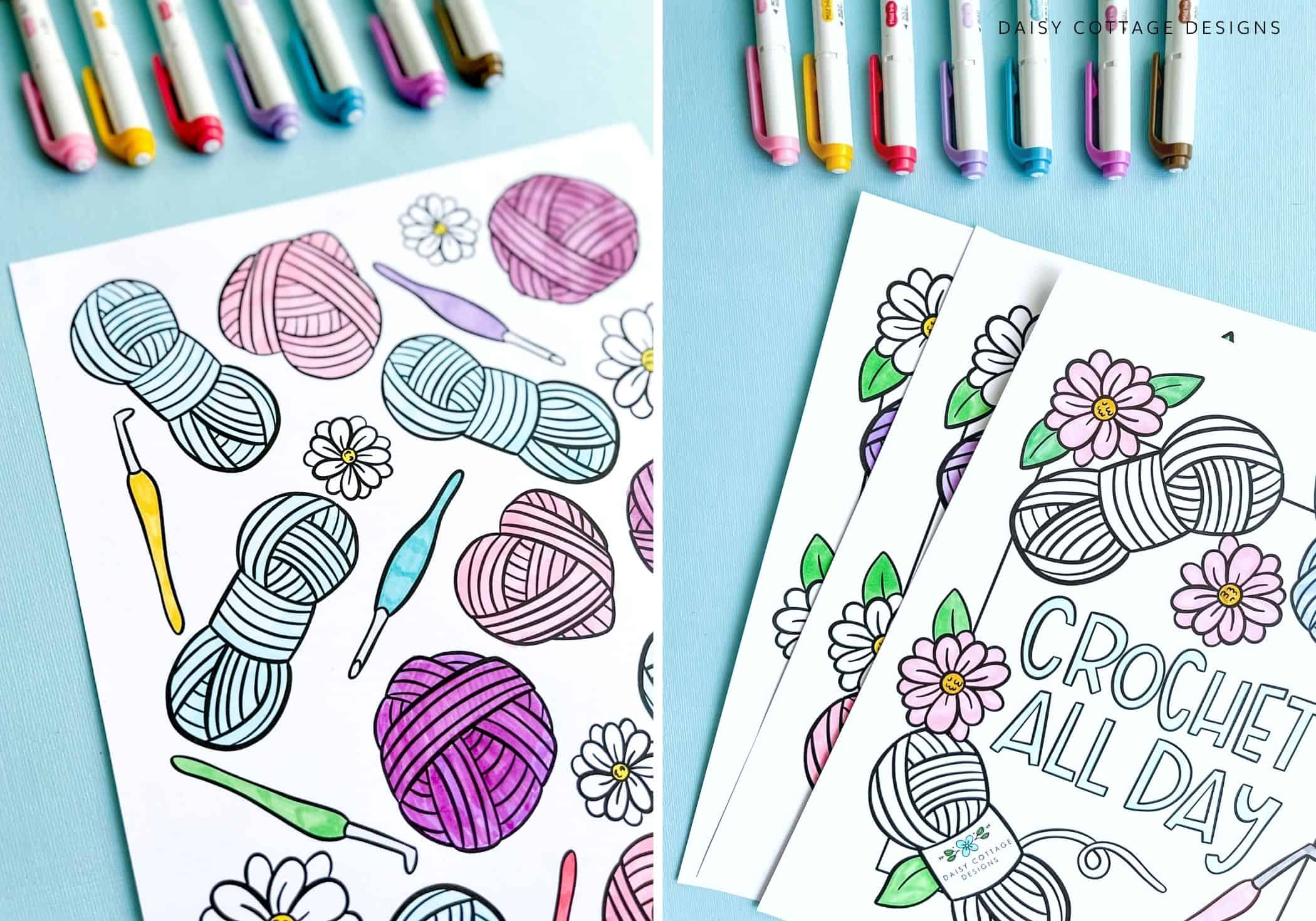 How Do I Print The Coloring Pages
They're really easy to print. While printing on card stock is nice if your kiddos are going to be using markers, plain printer paper works just fine for anything other than ink.
My Kids' Favorite Markers
My girls really have enjoyed these two sets of markers.
Snap a Photo!
I'd love to see the daisy coloring pictures that you and/or your kids color! Snap a photo and share it with me on Instagram. My kids will get a kick out of seeing the pages that other kids color!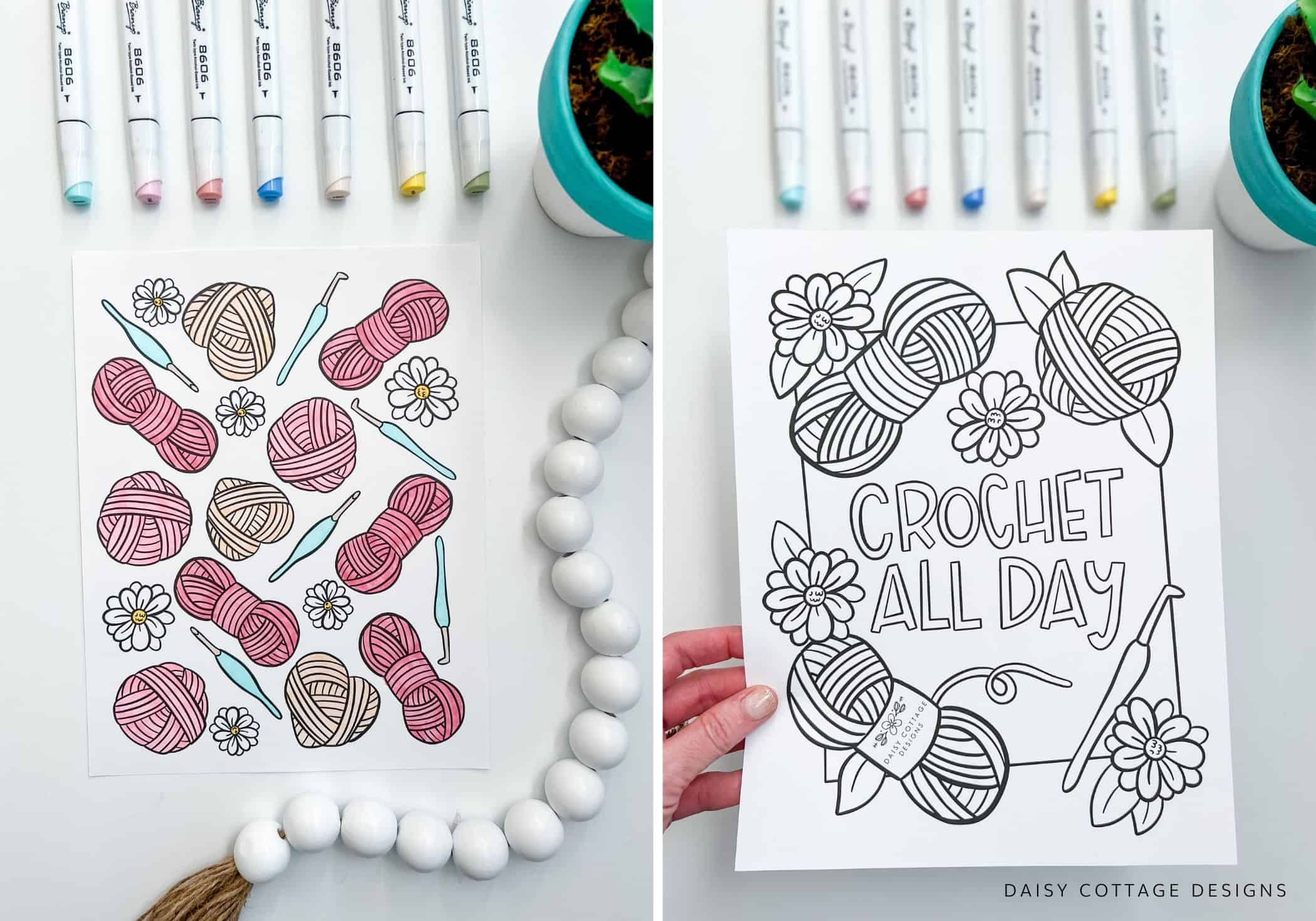 A Big Thank You!
While I wish that I were talented enough to draw and ink beautiful coloring pages like these, I can't. Lissa Li from @lissalistudio drew these for me and I couldn't be more pleased.
Lissa was a pleasure to work with, and if you ever need custom coloring pages, I highly recommend reaching out to her.
She also has ready made coloring pages that you and your kiddos will love! Check them all out here.