Crochet Tools You'll Love!
By
Lauren
on November 30, 2022
Whether you're new or experienced, crocheters all need the same basic crochet tools. Below you'll find a list of my absolute favorites – from crochet hooks to tapestry needles and everything in between.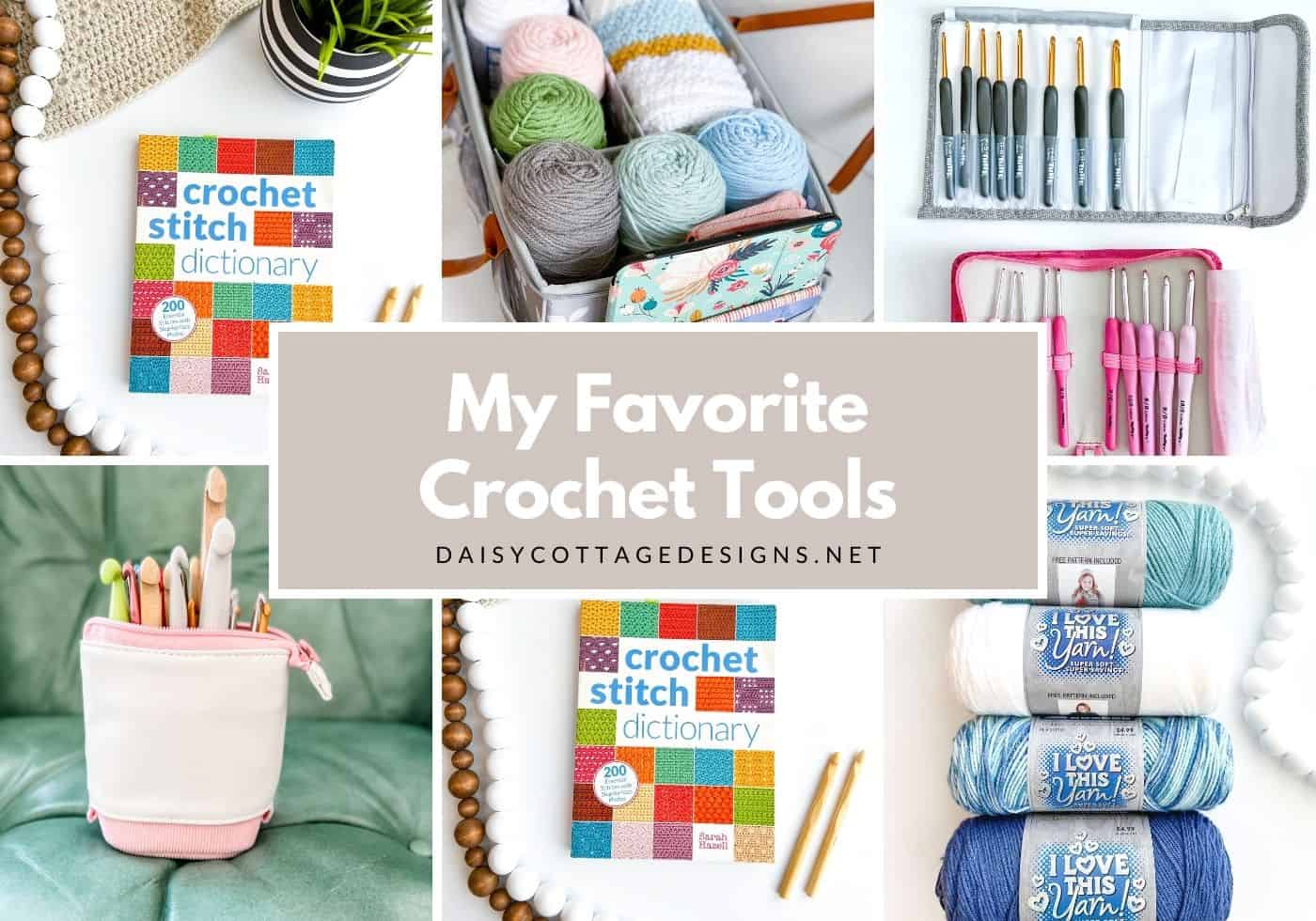 I have a LOT of crochet hours under my belt. Over the past twelve years, I've tried a lot of crochet "tools," and I've come up with a list of my absolute favorite crochet tools. Thankfully, most of them are available on Amazon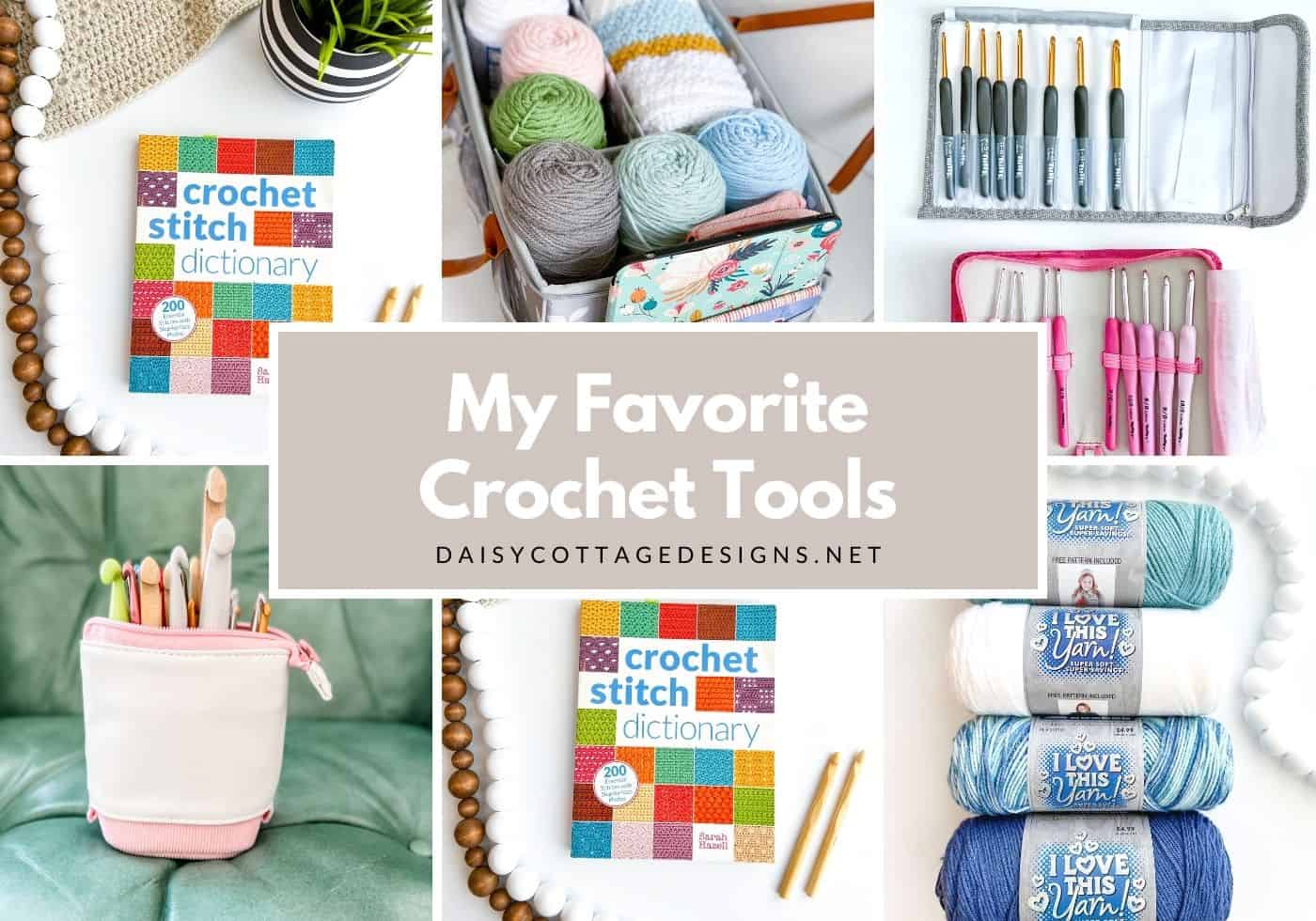 .
If you want a short list, here it is:
These are the "must haves," but there are a few others that will make your life easier!
Notions Bag
Stitch markers
Yarn Caddy
Stitch Dictionary
Below, I'll get into the details behind each tool and explain why each is my favorite.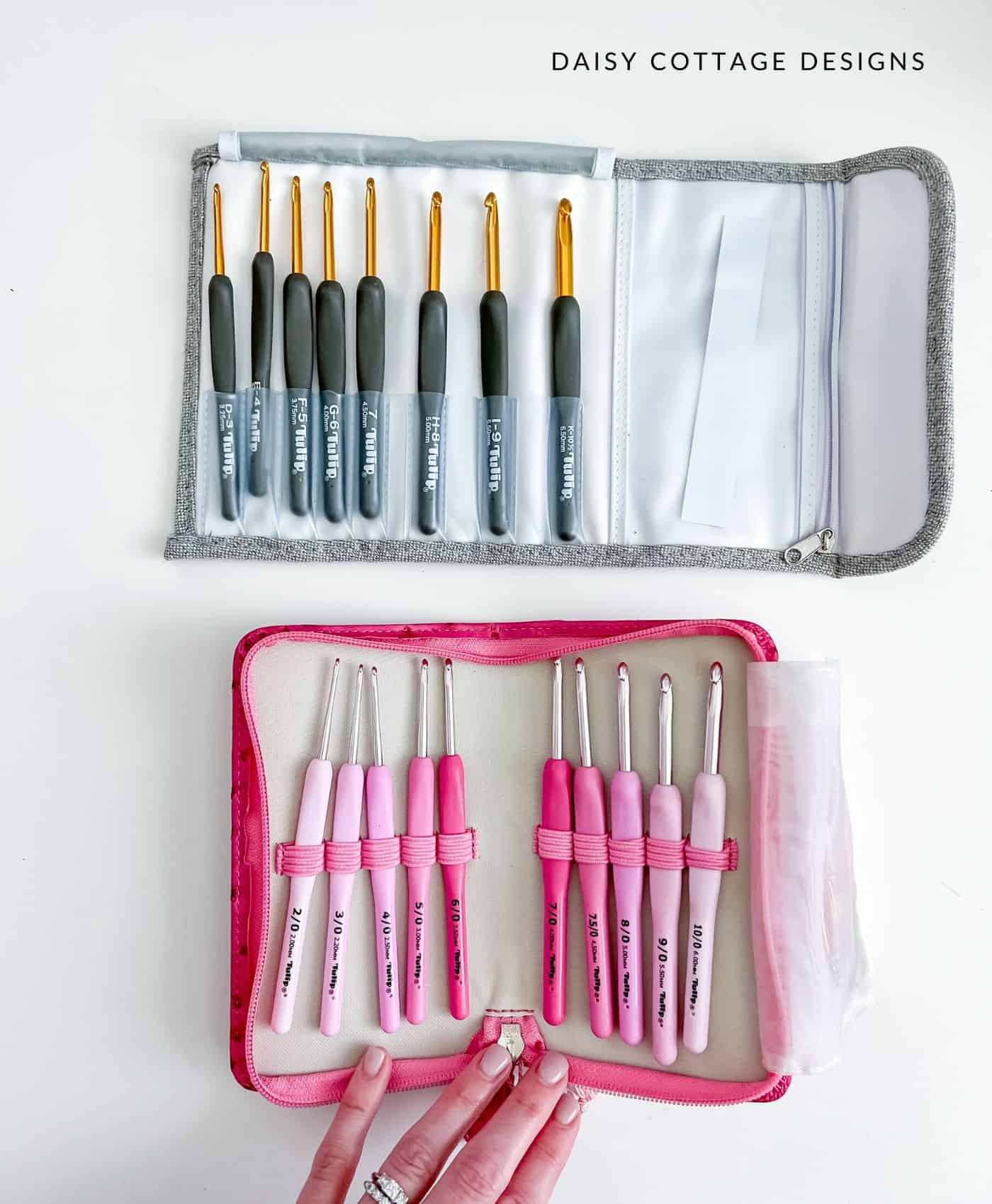 Crochet hooks come in so many different shapes and sizes. There are wooden hooks, ergonomic hooks, and more. I've tried a wide variety of hooks. After experimenting with at least 10 types, the Tulip Etimo crochet hooks are my absolute favorite.
Yarn glides across these with ease, the handles are comfortable, and I can use them for hours without my hands cramping.
You can buy single crochet hooks from this brand if you want to give them a try before investing in the whole set. Or, you can go ahead and buy the whole set – you won't regret it! The whole set come with a beautiful case AND scissors and metal needles.
Clover Crochet hooks are a close second for me. They're bright and colorful – different sizes are different colors – and you won't be disappointed with these either.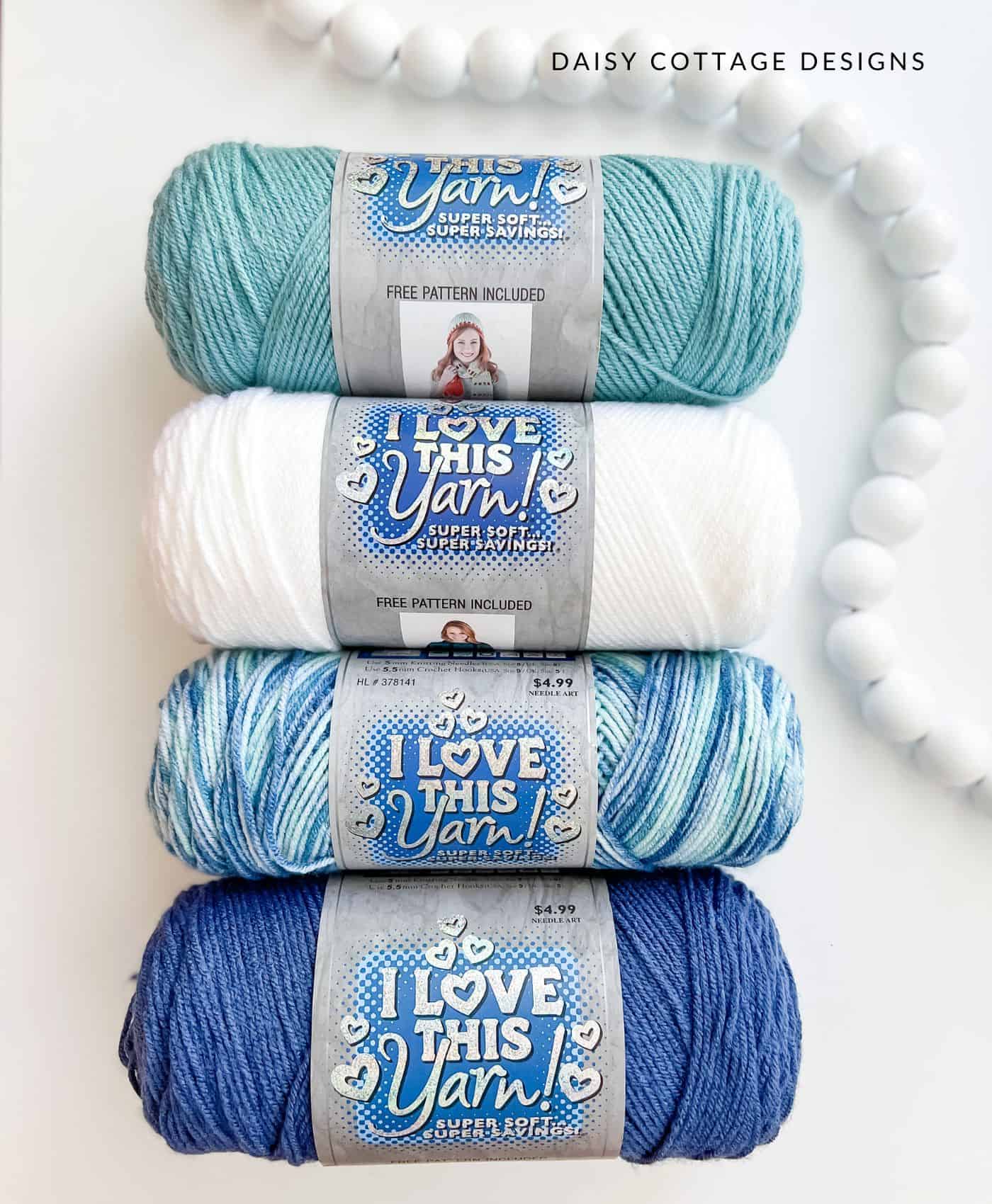 The variety of yarns available in yarn stores and online can be a little bit overwhelming. I've posted my favorite yarns for dishcloths as well as my favorite yarn for blankets.
But, I'd have to say Paintbox Yarns and Hobby Lobby I Love This Yarn are two of my favorite acrylic yarns. I reach for them over and over again.
These skeins hold up well in the wash and come in a wide variety of colors. You can't go wrong with that!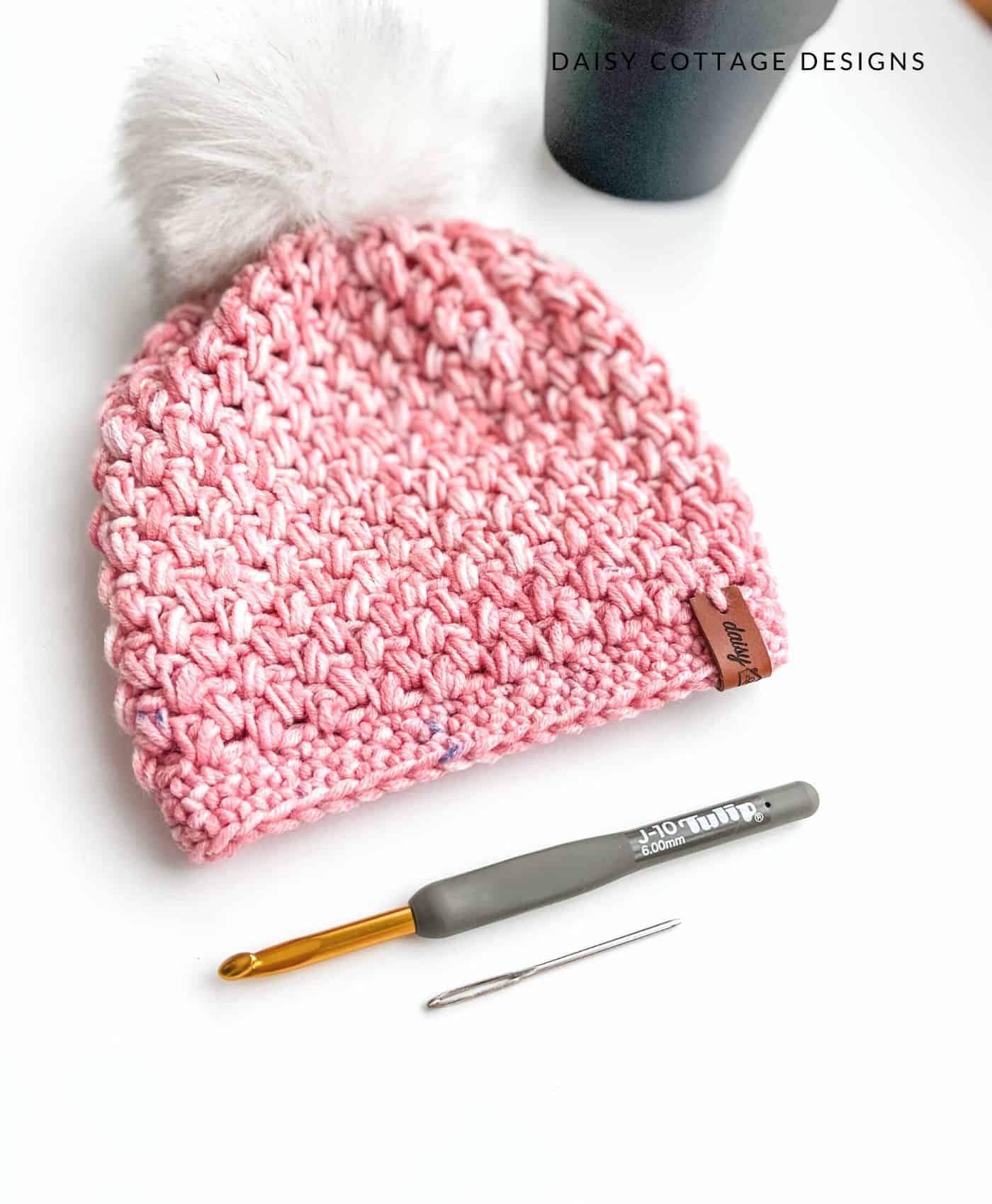 When you're finished with every project, you're going to have to weave at least two ends. If you liked to make striped blankets like I do, you might have 30 ends to weave. Either way, you're going to want to have a nice, metal tapestry needle with a blunt tip.
Plastic needles make a funky sound as they work through the yarn, and they just don't glide well. Go ahead and level up to the metal ones! Also, buy the set that has a lot and a carrying case. If not, you'll find them scattered all over – ask me how I know. 😂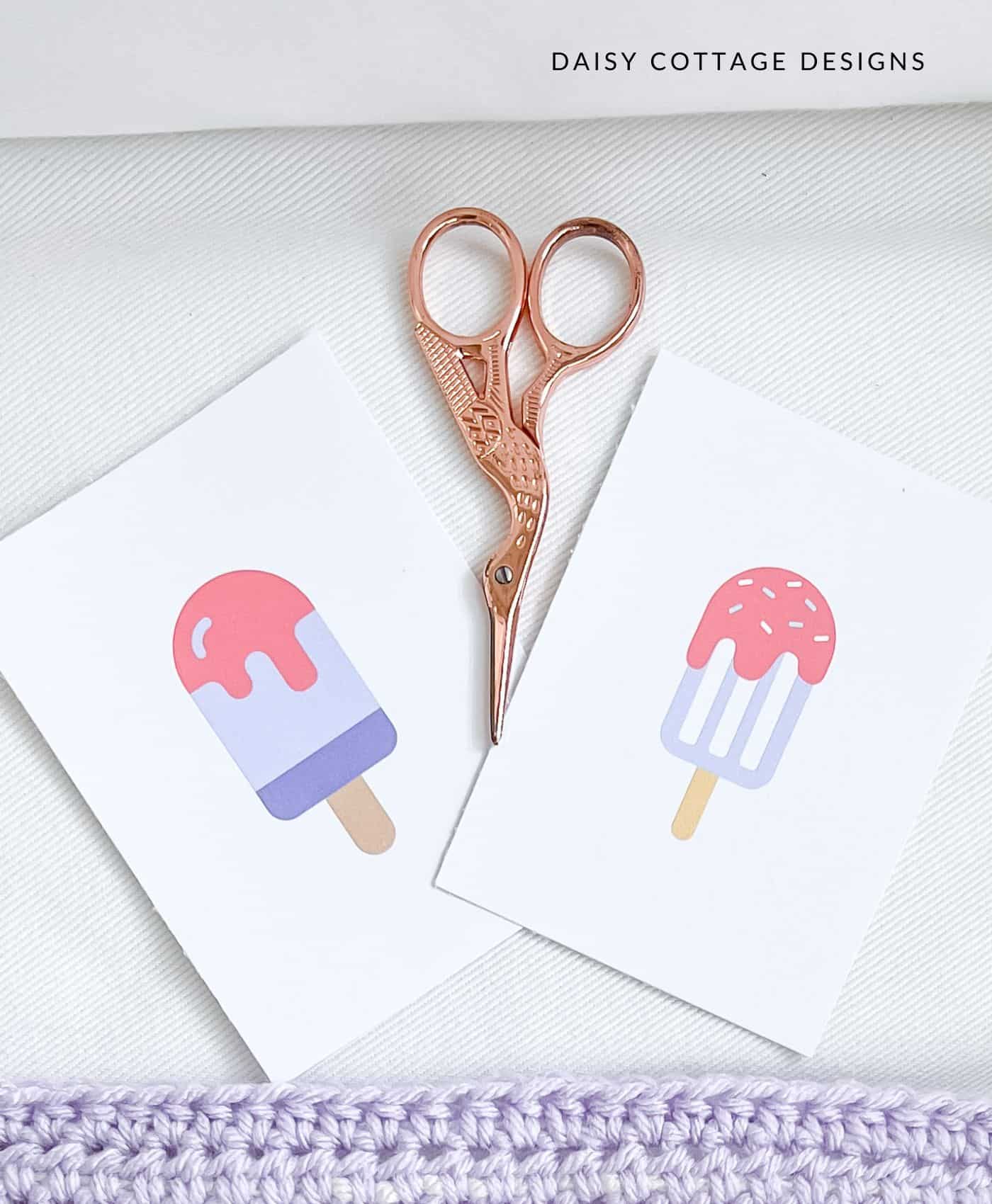 I use the cutest little pair of stork scissors most of the time. I bought them in this two-pack. They're perfect because they're just right for slipping into my notions bag. If you like to crochet on the go like I do, these are the perfect option because they are allowed on commercial flights.
Even if you don't go with this set, be sure you get something sharp that will cut yarn with ease. Thankfully, it's not expensive to purchase a good pair of scissors.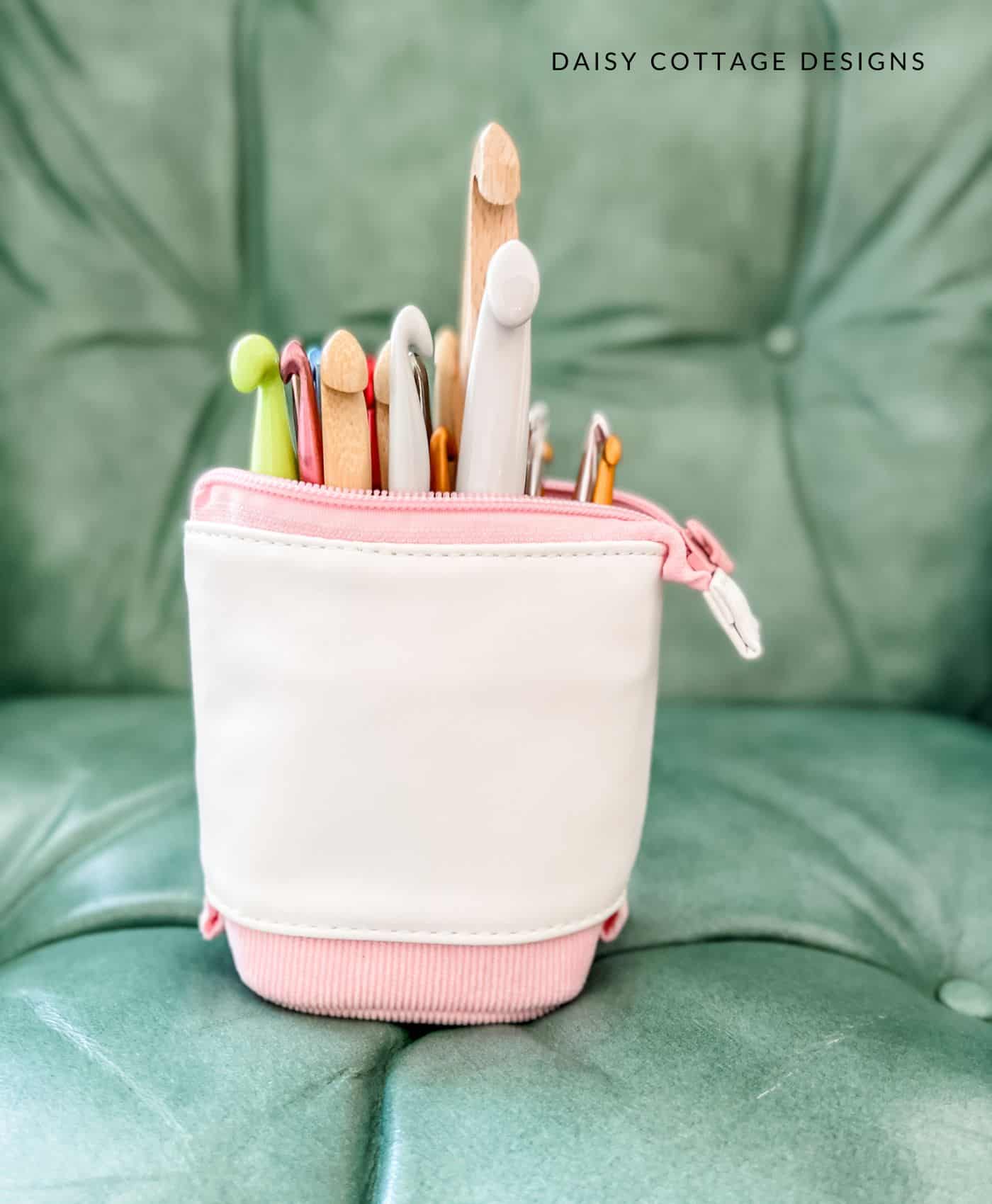 I have several different notions cases that I use and love. Most of them are pencil cases that I've repurposed into a little crochet kit. I slip a couple crochet hooks, a darning needle, my scissors, and some stitch markers into the bag and I'm ready to take my project on the go.
I especially like to use the cases that stand up on their own as shown in the photo above. But, I've also reached for this case many times.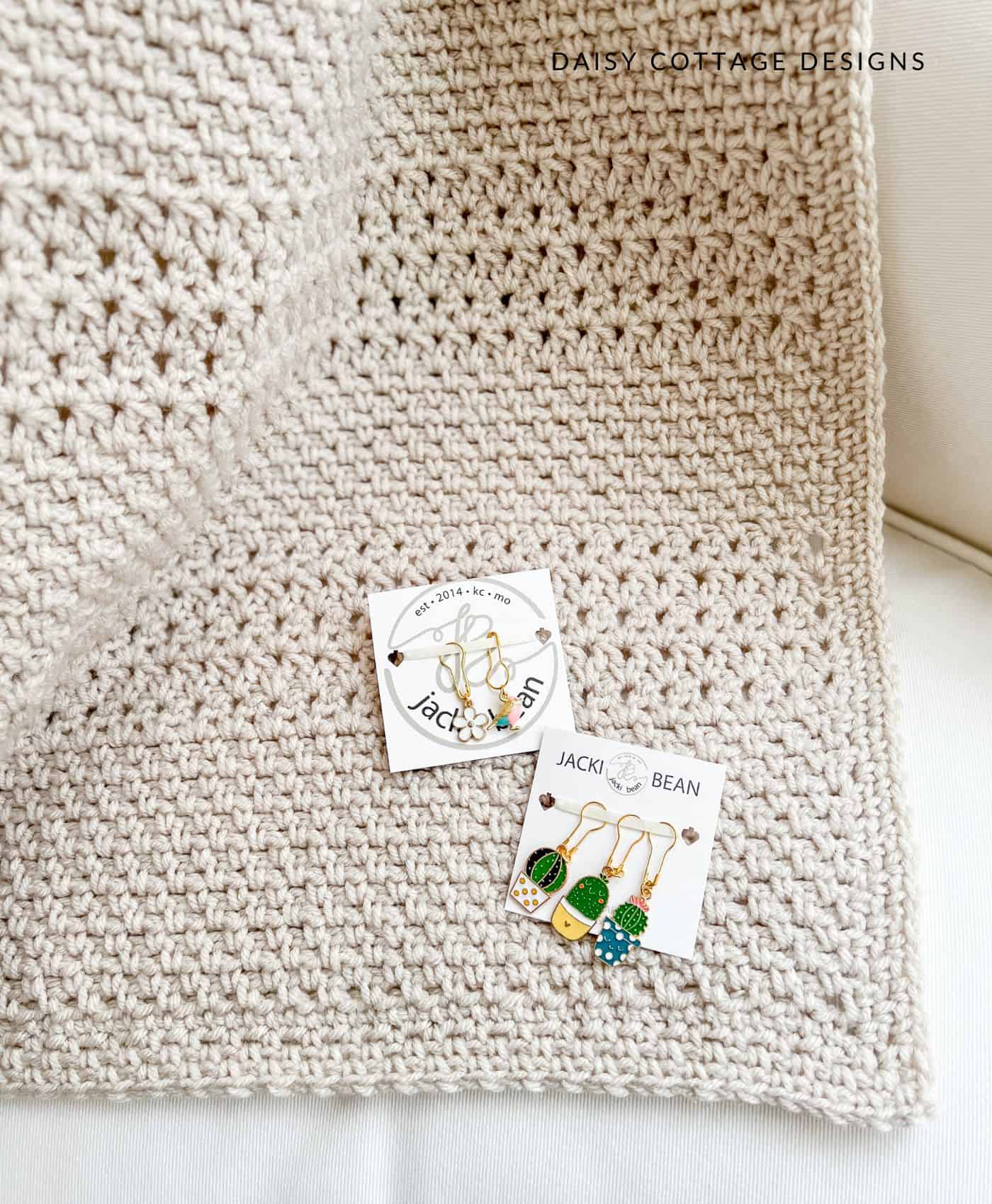 These aren't necessary for every pattern, but they're nice to have on hand. Before I had actual stitch markers on hand I would use little pieces of yarn, earrings, or safety pins. Any of those things will work. But, it's nice to have stitch markers handy on projects that call for them.
This inexpensive set on Amazon works well, or you can buy some fancy ones on Etsy.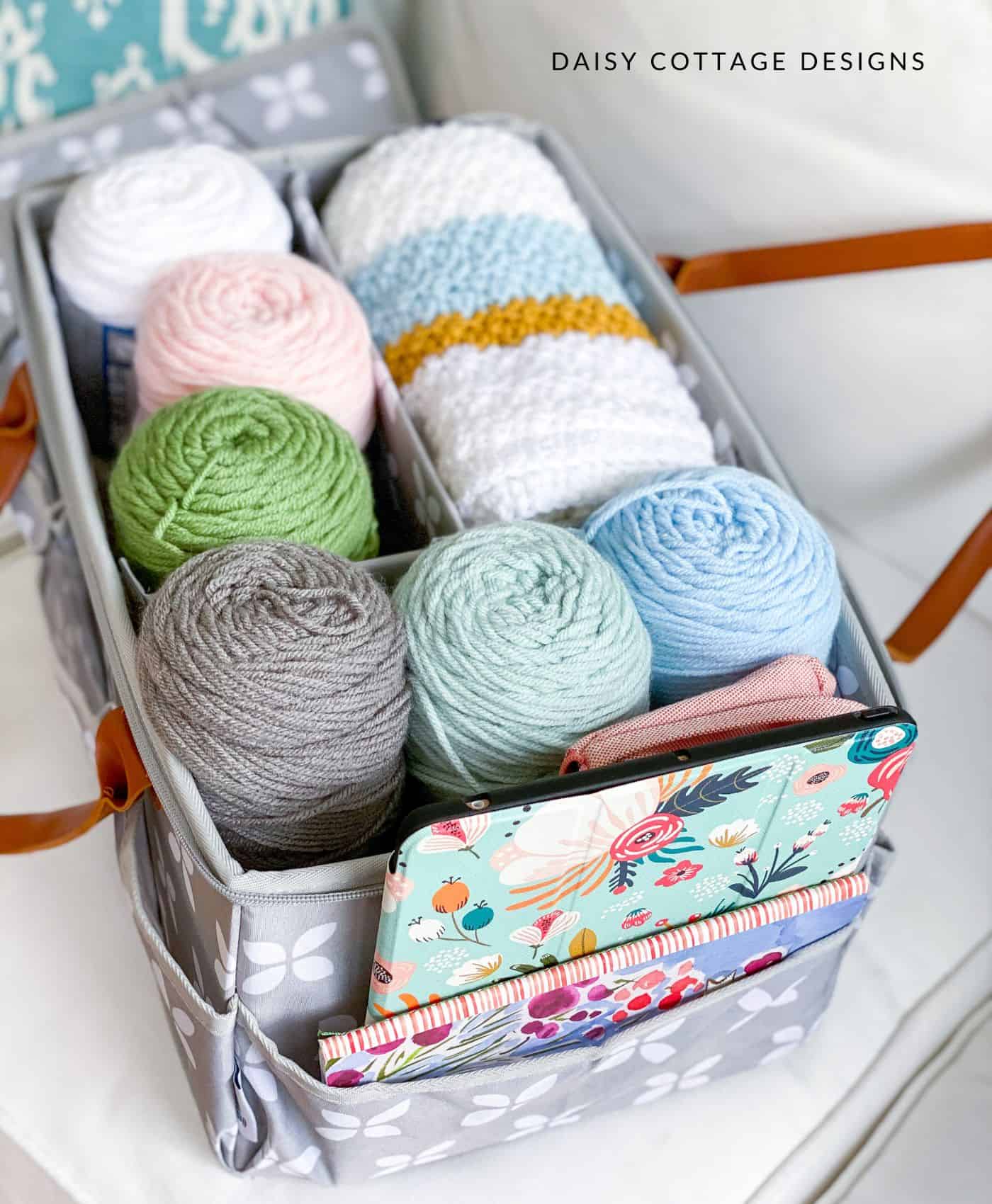 Even if you don't crochet anywhere other than home, it's nice to have a tote to carry your projects from place to place. If you do crochet on the go, these are way better than a deep bag without pockets. It's easier to stay organized and find what you need.
Believe it or not, I prefer diaper caddies to actual yarn bags; but both work well.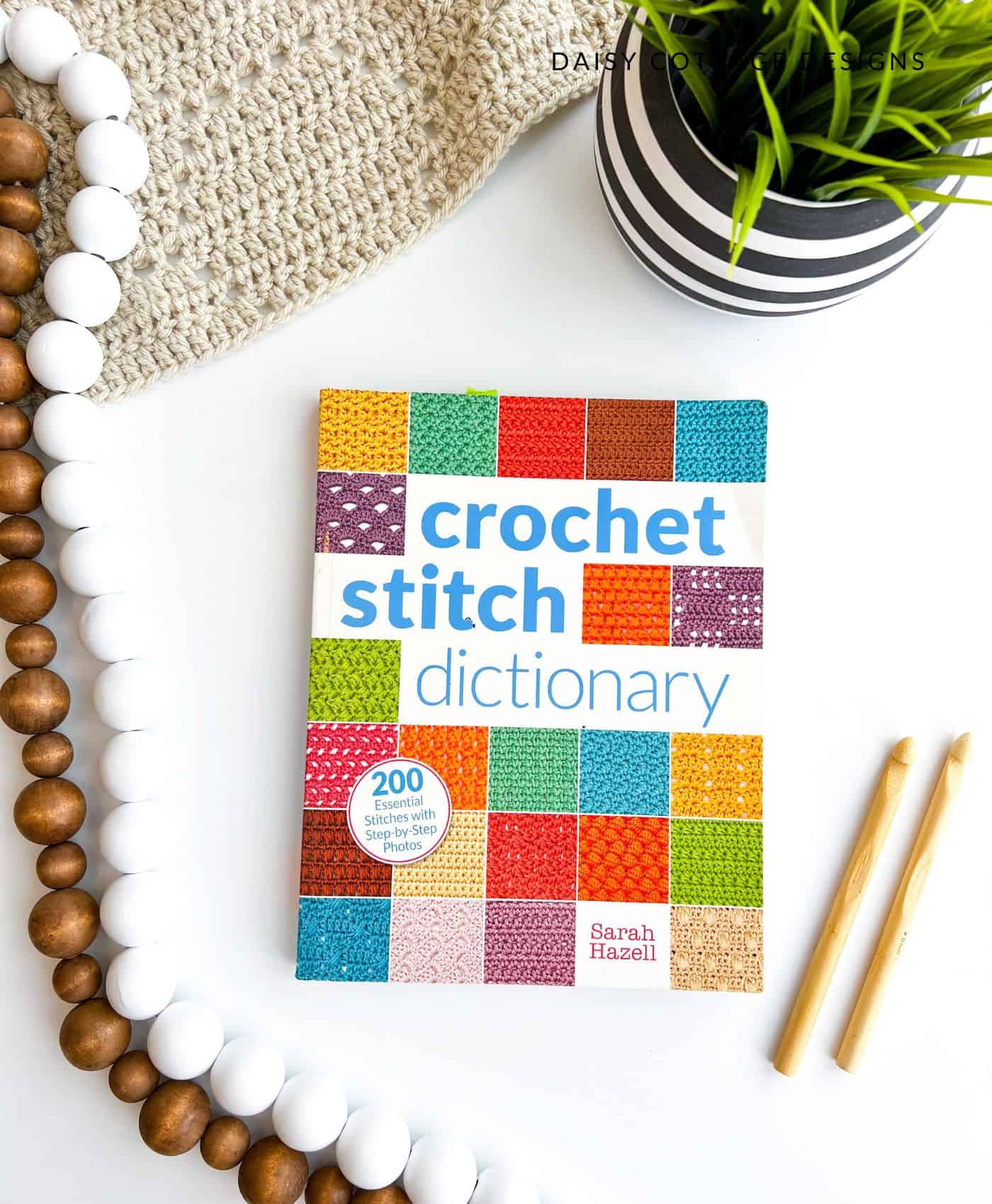 I love having a crochet stitch dictionary handy. It'll walk you through how to make stitches, give you good tips and tricks, and provide you with helpful information if you ever decide to branch out into designing.
I find myself reaching for this book over and over again, and it's a great one to have on your shelf or in your yarn bag.
Other Crochet Tools
While there are other crochet tools out there that you might love, these are the 8 that I find myself reaching for over and over again. If you find yourself purchasing hand-dyed hanks of yarn, you're going to want a yarn winder and swift. If you love making hats, you. might find yourself needing a pom-pom maker. I have these items, but I don't use them nearly as often as the 8 highlighted above.
Did I forget something? If so, let me know what your favorite tool might be that I missed!