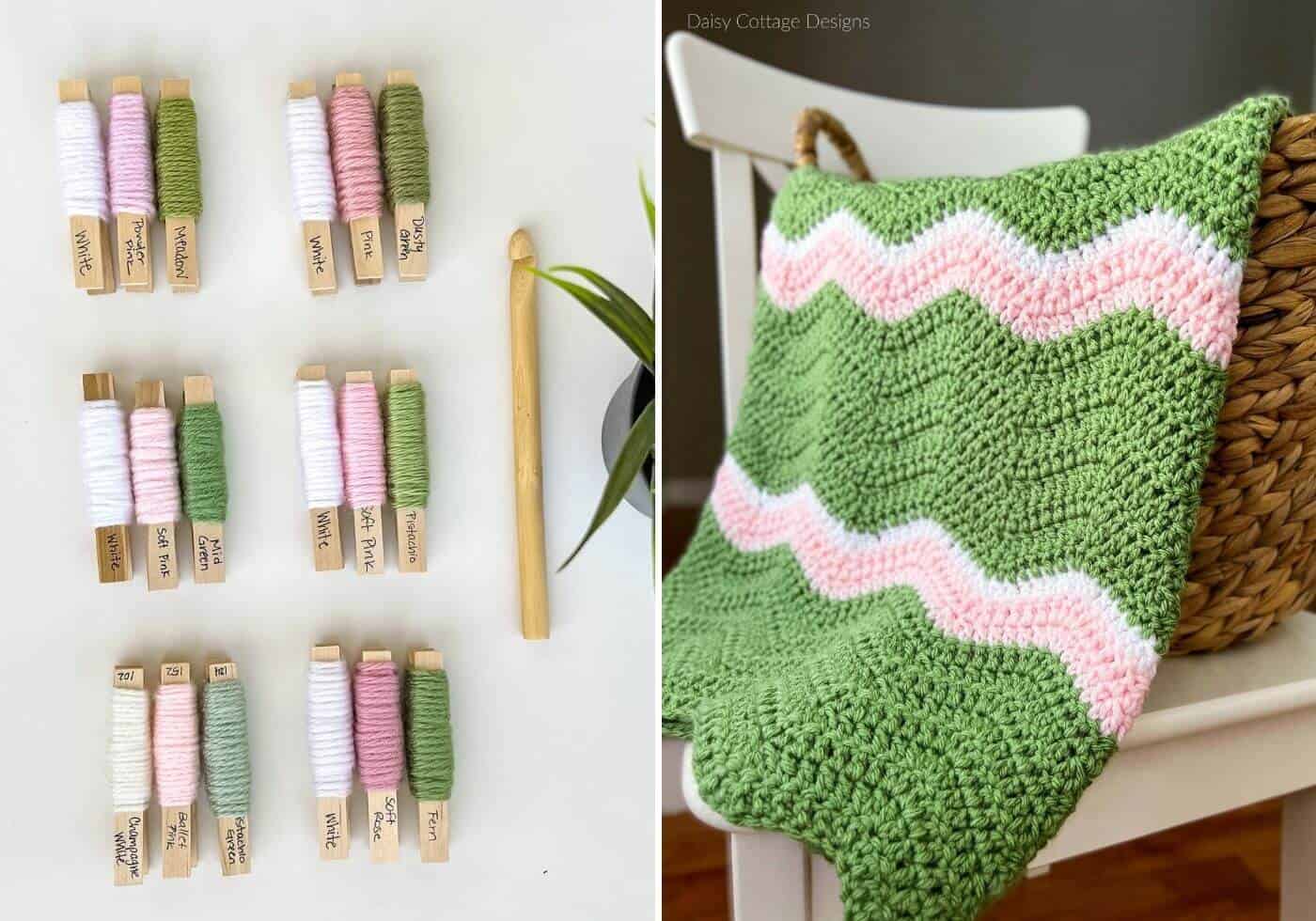 Today's crochet color combination reminds me of a beautiful meadow sprinkled with little pink flowers. I have to be honest, though. When I bought the pink and green yarn, I had no intention of using them together. At this point, I don't even remember what I had planned for the green. The pink was going to be paired with white, gray and teal (keep your eye out for that pretty palette).
The free crochet pattern for the blanket shown above is available here.
If you've missed the other color palettes in the past, you can find them here.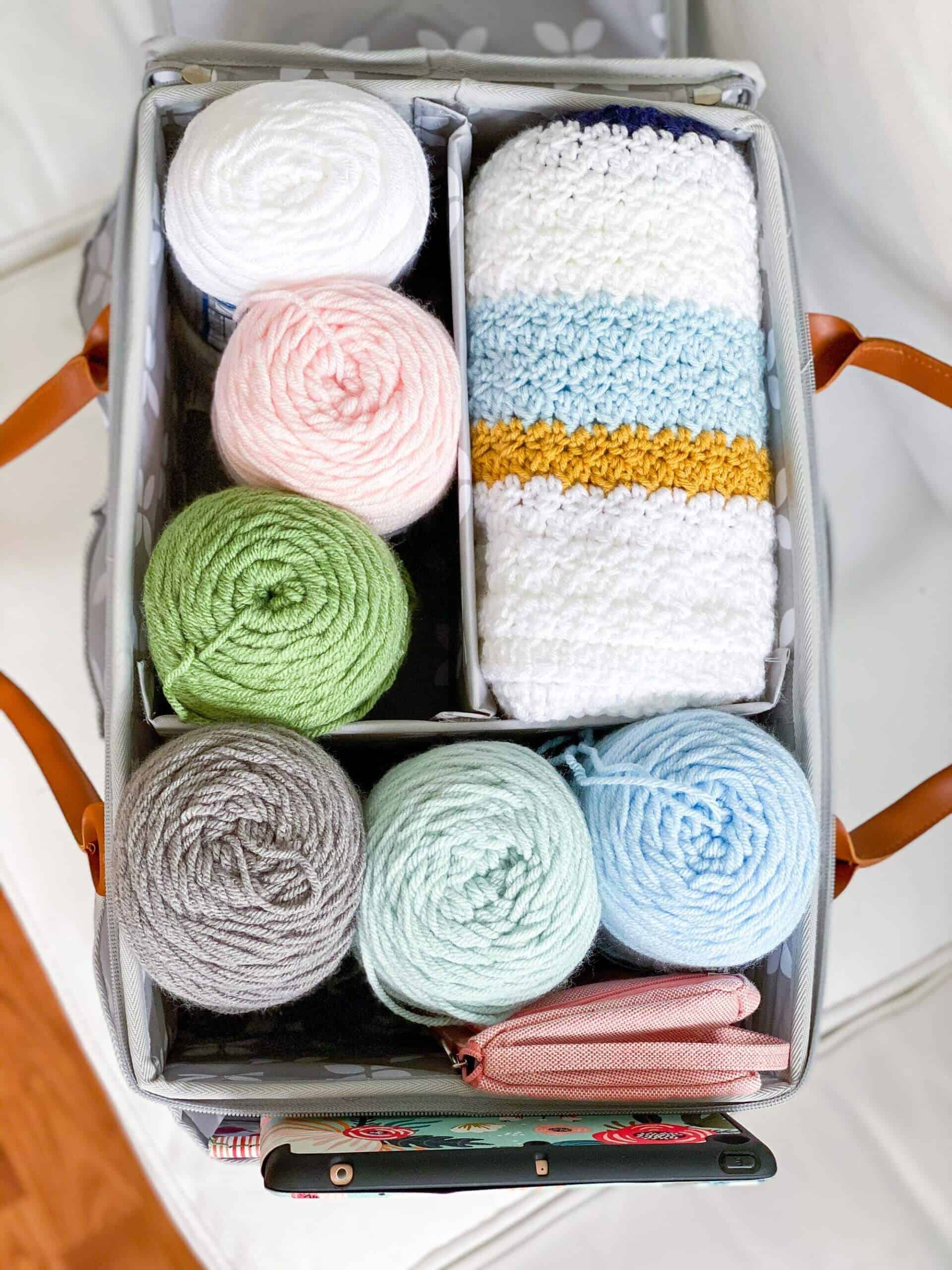 One day, I needed to "stage" this crochet caddy for Instagram, so I grabbed some full skeins that I had lying around and I stuck them in my basket. When I looked back on the photos, the green, pink, and white color combo really jumped out at me. When it came time to make my next blanket, I went straight for those shades.
I know we don't all love the same yarn brands, though, so I've gone through my stash and found a variety of yarns with similar color ways.
Green, Pink & White Crochet Color Combination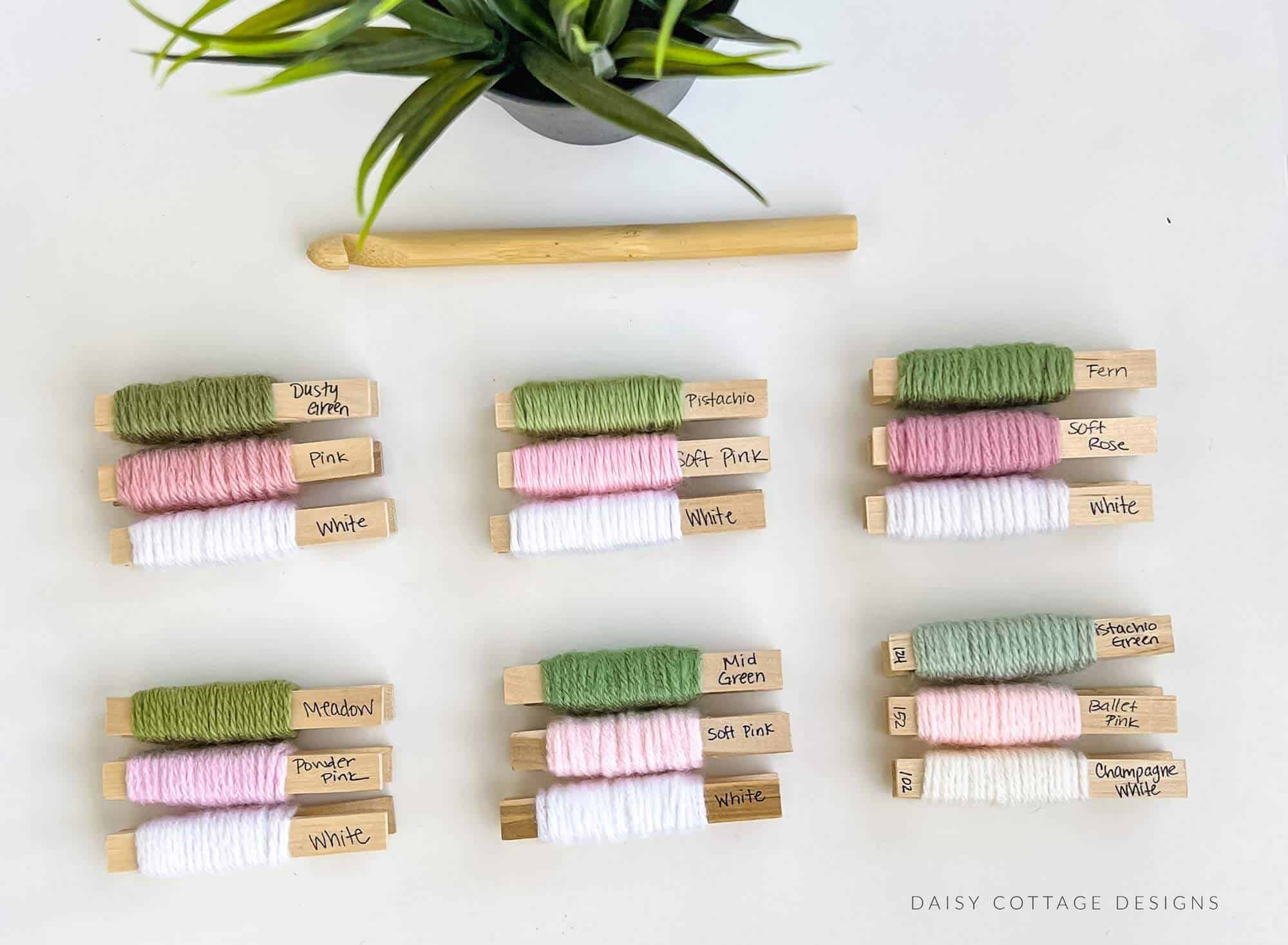 This yarn color palette is available from many different brands. While I had the following six options on hand, I'm sure you could find similar shades in your favorite brand if it's not listed below. Obviously, not every brand has an exact match, but I love all of these options!
Stripe Pattern Suggestions
As with color combinations, stripe patterns are endless. I've included a options above to get your creative juices flowing. As always, I recommend playing around with colored pencils or a computer program to test out different options before you start your project.
Recommended Crochet Patterns
Not sure what to crochet next? Try one of these!