Colors for Crochet: Pinks, Blues, & Grays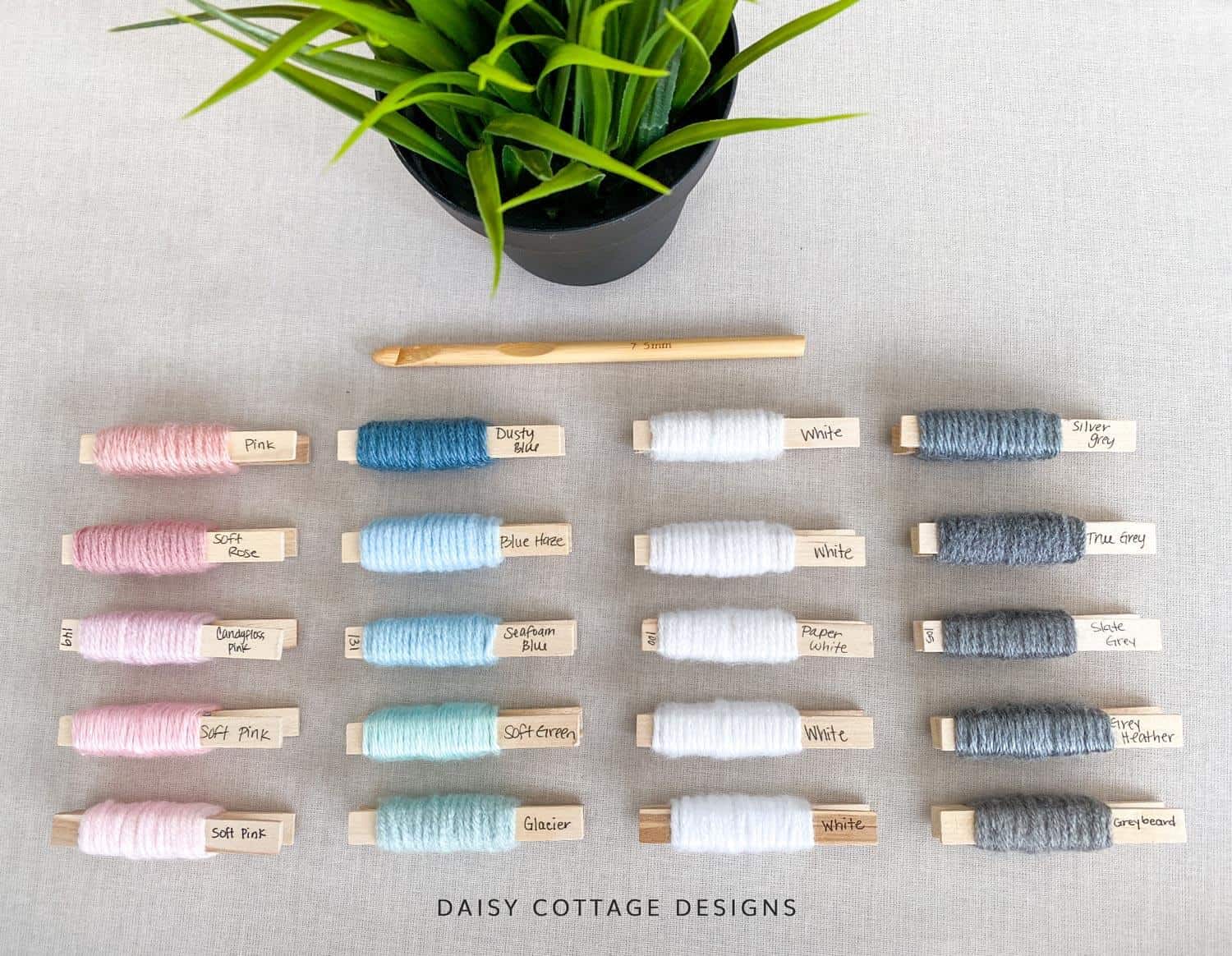 This week's crochet color palette features relaxing shades of blue, gray, and pink. There's a little more variation among brands this week, but I love all four of these color combos.
From top to bottom, the brands are as follows: Vanna's Choice, Loops & Threads Impeccable, Paintbox Yarns, Caron Simply Soft, and Hobby Lobby's I Love This Yarn. Below you can see each alone.

Color Palette Details
My personal favorites this week are these two combos.
Hobby Lobby I Love This Yarn: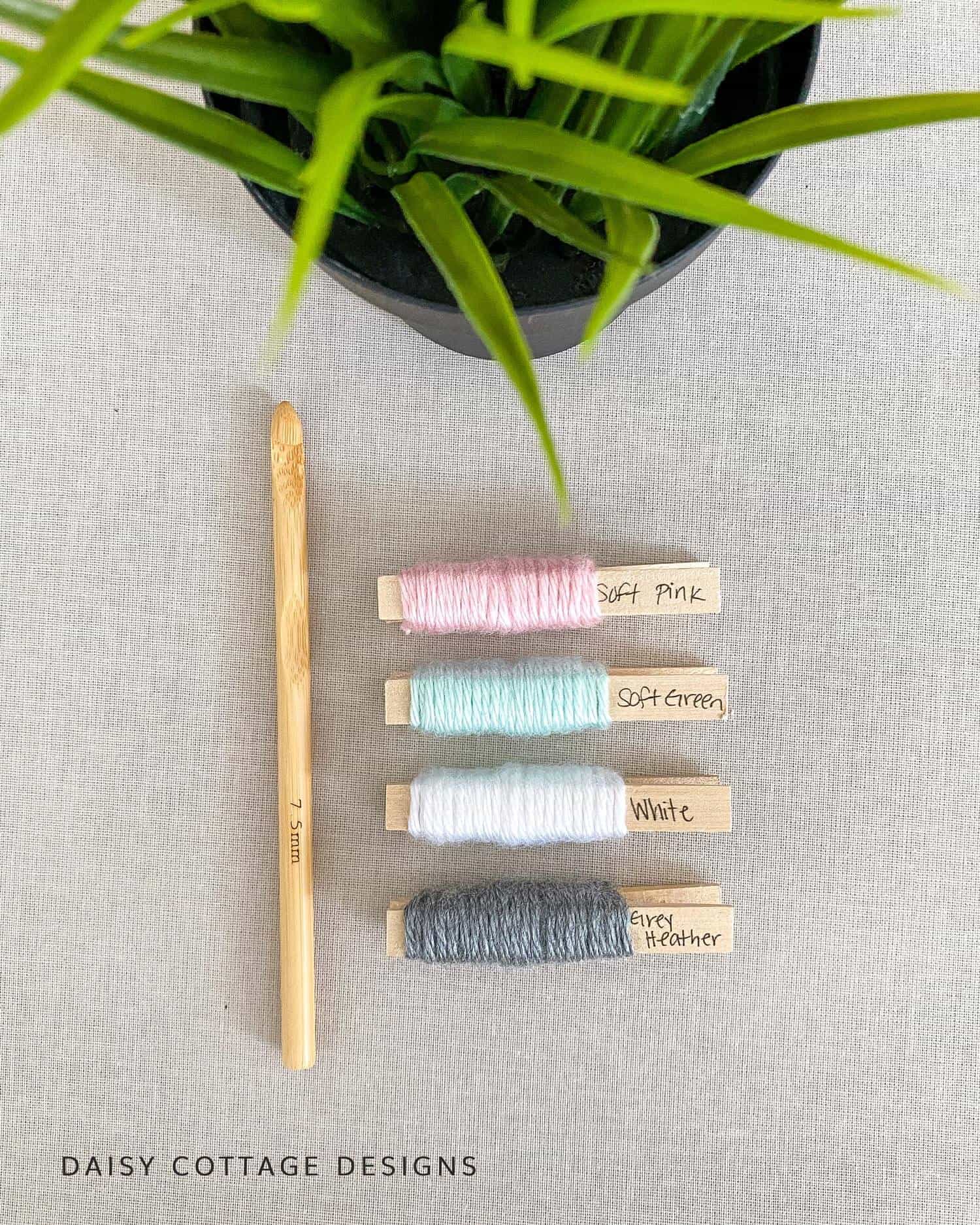 Stripe Pattern 1: This classic stripe is definitely a crowd-pleaser. It's perfect for those who like clean, traditional lines.
Stripe Pattern 2: Whenever I ask my Instagram followers to help me choose between two stripe patterns, they always choose the random stripe pattern. This one was a favorite when I took a poll.
Stripe Pattern 3: I love these wide bands of color separated by narrower strips of white. When in doubt about a color combo, always add a strip of a neutral color between them. It has a way of tying everything together.
Crochet Pattern Recommendations