Looking for free crochet cat patterns? These 50 crochet patterns are perfect for the cat lovers in your life. From adorable kittens to cozy cat beds, you'll love each of these cute crochet cat patterns.
---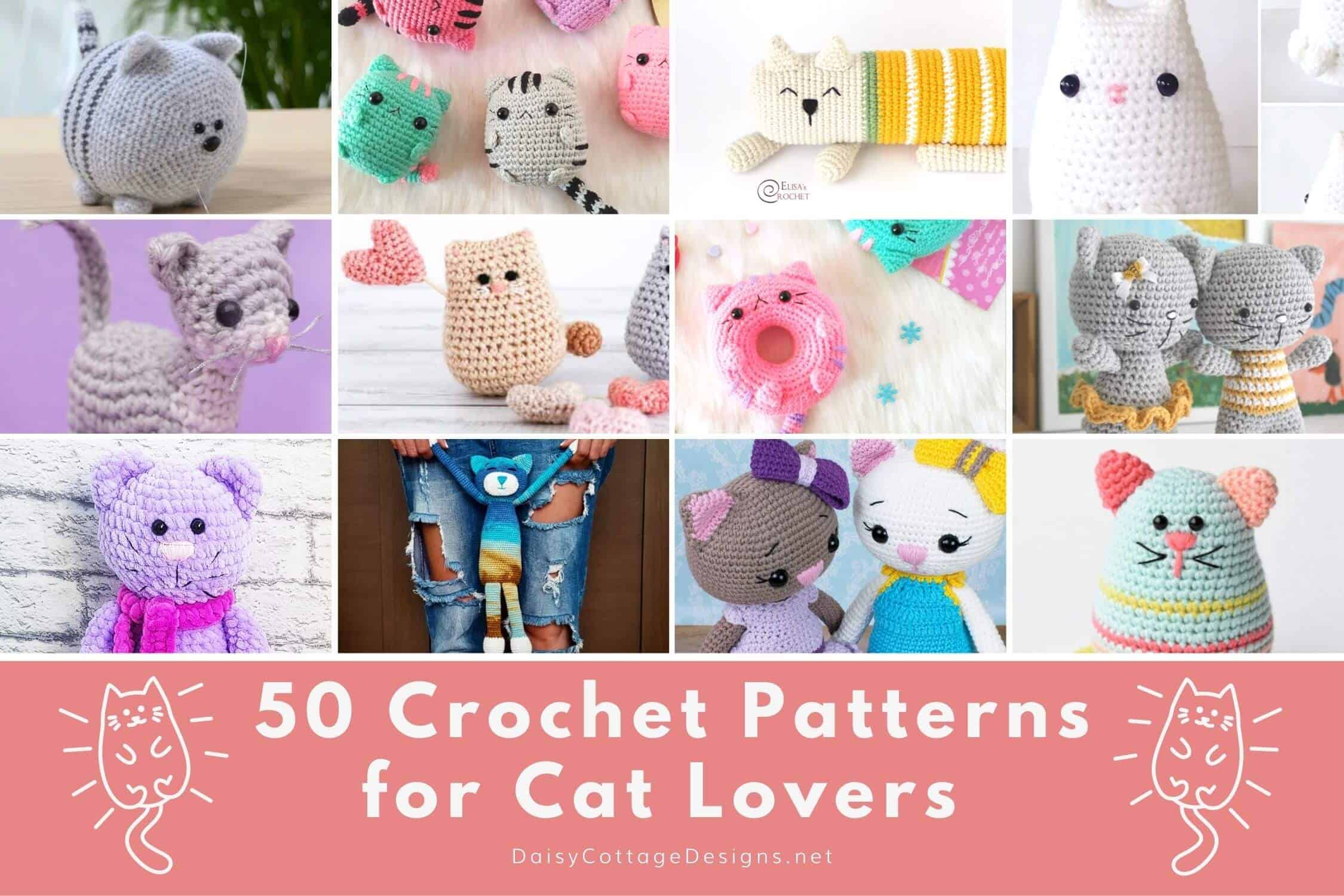 ---
Whether or not you're a cat person, I'm sure that you have a cat-lover in your life. Want to make something for a kitty lover?
One of these patterns will be purrrfect. Some are for the cat, others are for those who love cats. Either way, they're all fun and you'll have a hard time choosing a wonderful pattern from this list because you'll want to make them all.
After the collection of patterns, I'll be sharing some cat crochet tips and tricks.
Cat Amigurumi Patterns
All of these adorable patterns are pictured above.
---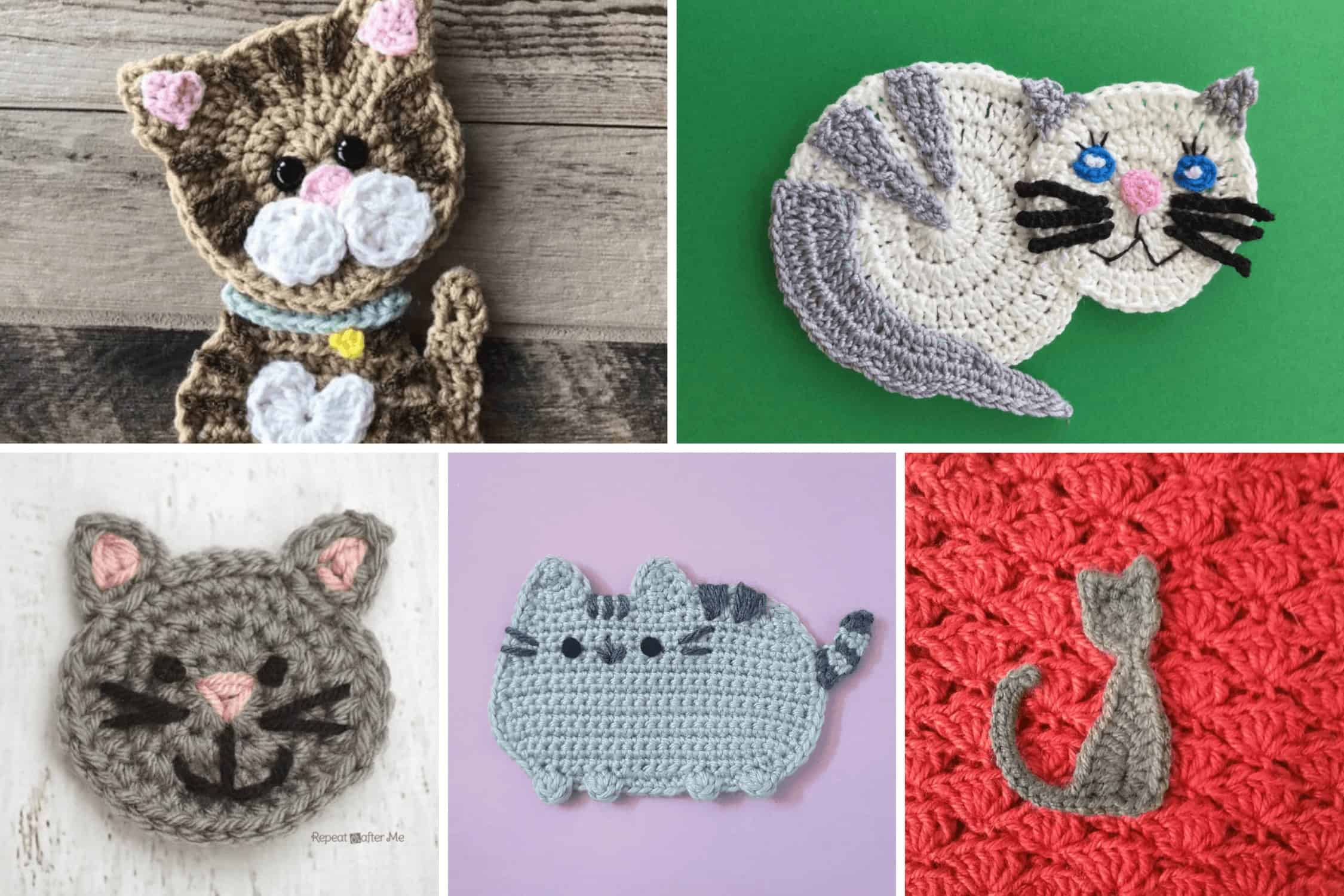 ---
---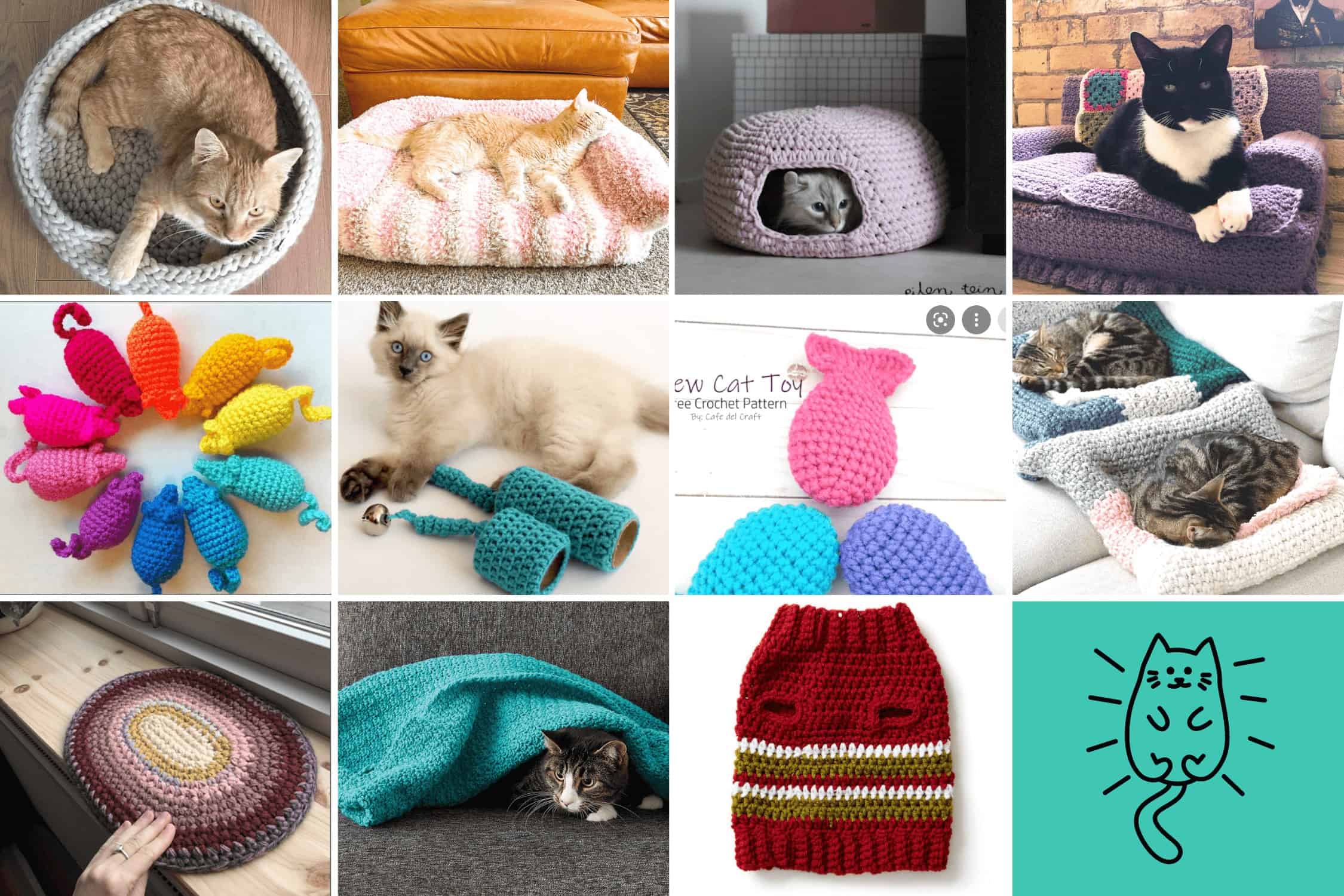 ---
Crochet Patterns Your Kitty Will Love
---
---
Great Gift Ideas for Your Favorite Cat People
---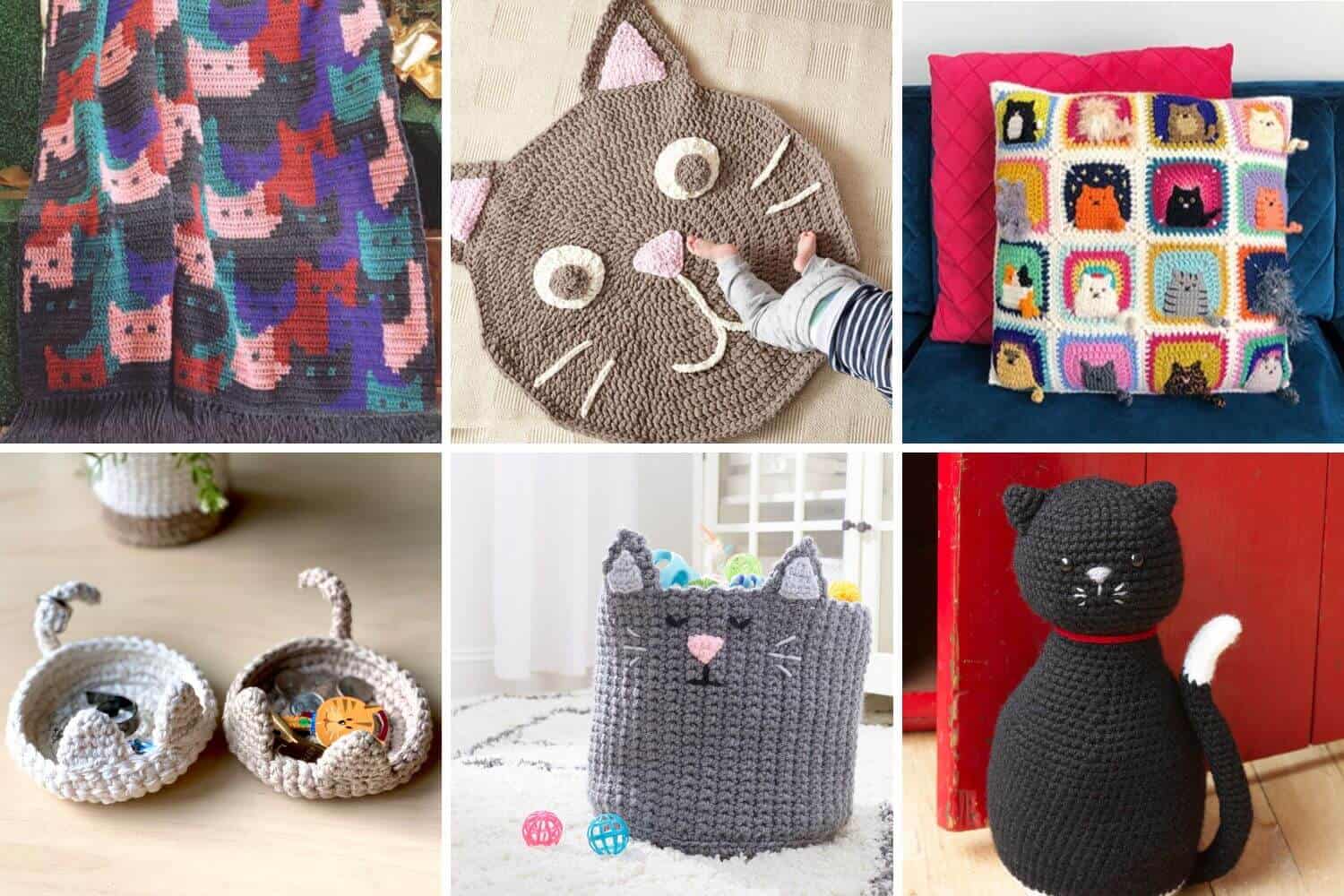 ---
---
BONUS! Paid Patterns You Don't Want to Miss
While you might prefer free crochet patterns, these patterns were too cute NOT to share!
How Do You Crochet a Cat?
There are several ways to crochet a cat. The most common way is to make an amigurumi (stuffed) cat. In amigurumi patterns, you'll make the body of the cat, stuff it with some sort of filling, and seam your kitty together.
If amigurumi seems a little intimidating, making a cat appliqué is the way to go. These are flat projects that can be attached to items as embellishments.
How Do You Crochet a Cat Plush?
If you want to make a plush cat toy, using a velvet or blanket yarn will help you make the most plush cat possible. Just keep in mind, many of these yarns are bulky so your cat might end up larger than the original pattern.
Plush cats are sure to be great cuddle toys and would make fantastic baby shower gifts.
What Yarn Should I Use for Cat Toys?
Cat people tend to agree that cotton yarn is a good option for cat toys. As one Reddit commenter mentioned, if a cat happens to nibble any of the yarn, at least it's a natural fiber.
Be sure to supervise your cat while he is playing with crocheted toys 🐱
---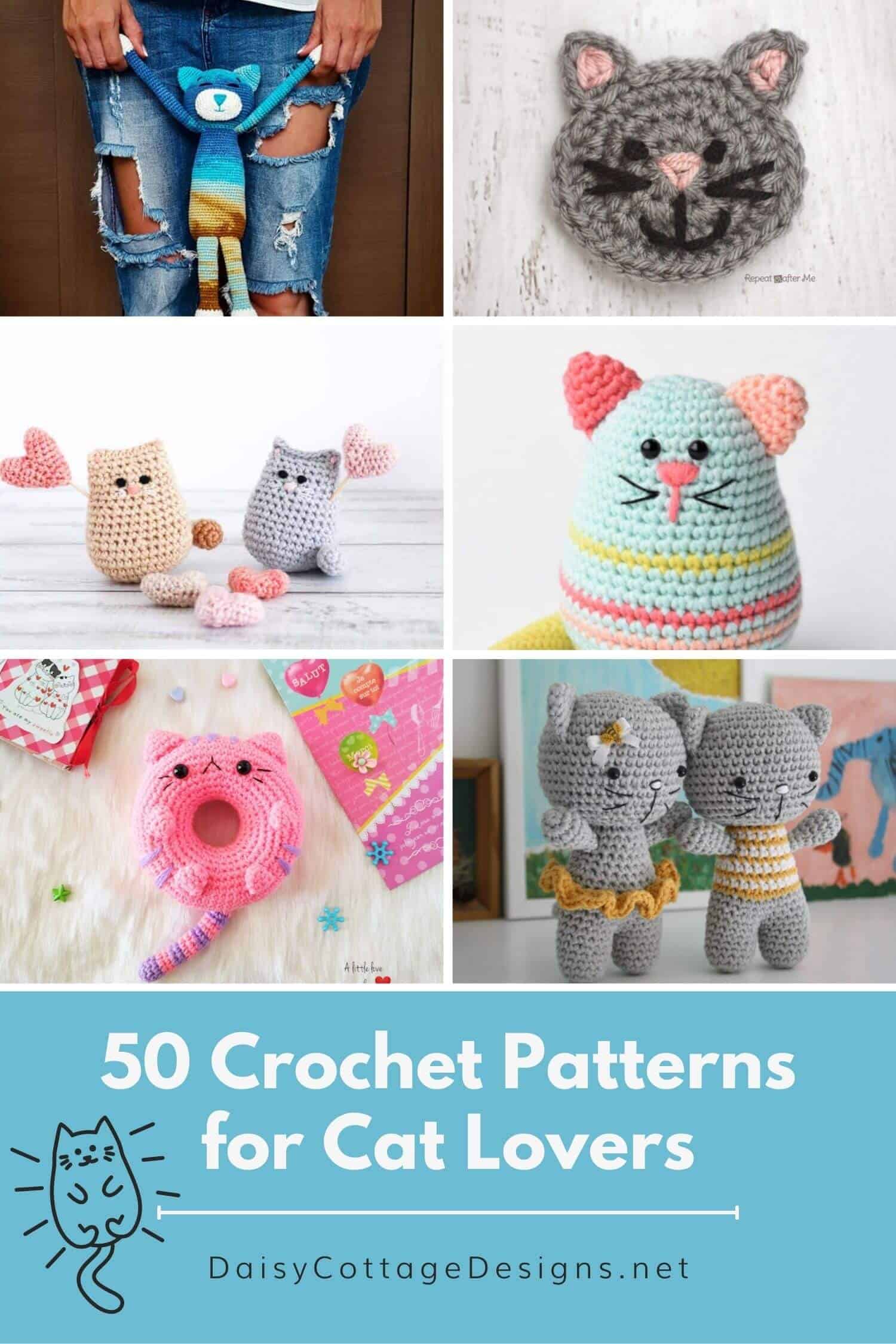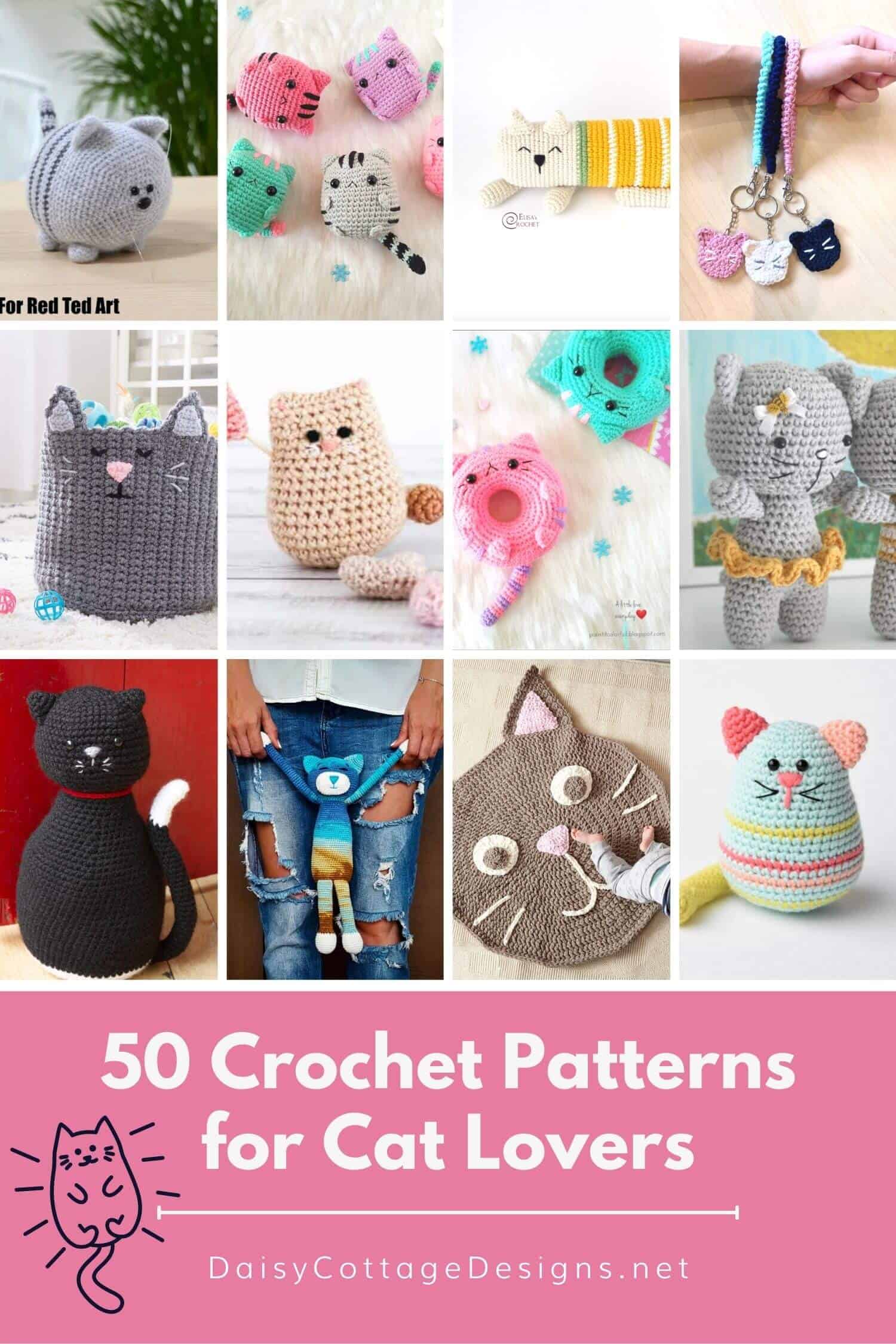 ---