Creating a Bright, Airy Space with Benjamin Moore Regal Select Paint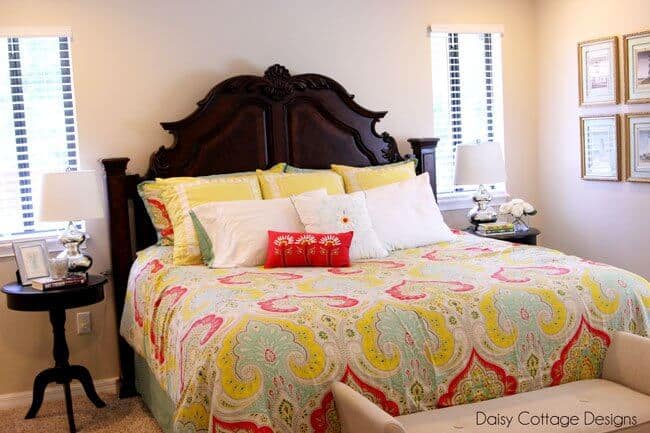 From the beginning, I knew that I wanted a bright, airy bedroom. Since we first got married, David and I have had a relatively dark bedroom. I had tried to lighten it up with various furniture pieces and paint colors, but due to lack of natural light, I never had much success. Also, it didn't help that I hadn't chosen the right paint color.
Here's a shot of our bedroom before so you can see what I mean. Just not an adult-looking bedroom, is it? Also not the clearest photo. Yay for improved photography skills.

Ever since we started planning our brand new bedroom, I knew that I wanted to use Benjamin Moore Regal Select paint. My parents painted their house with it when I was a kid, and it's still going strong 20 something years later. I'm not joking. The walls still look brand replica rolex sea dweller new (minus that spot where I put my bottom through the wall… oops). Also, whenever I've perused Pinterest, Benjamin Moore colors are my favorite 99% of the time. They just always seem to get the shade "just right."
For years, my husband and I have had the color Everlasting on the walls in our main living areas. It's a great color – totally neutral and soothing. We get compliments on it all the time. We knew we wanted something similar in our new master bedroom, but we wanted to lighten it up a bit. We decided to go with Muslin in the pearl finish. It's on the same card as Everlasting, but we thought it would help us achieve the light, bright look we were going for.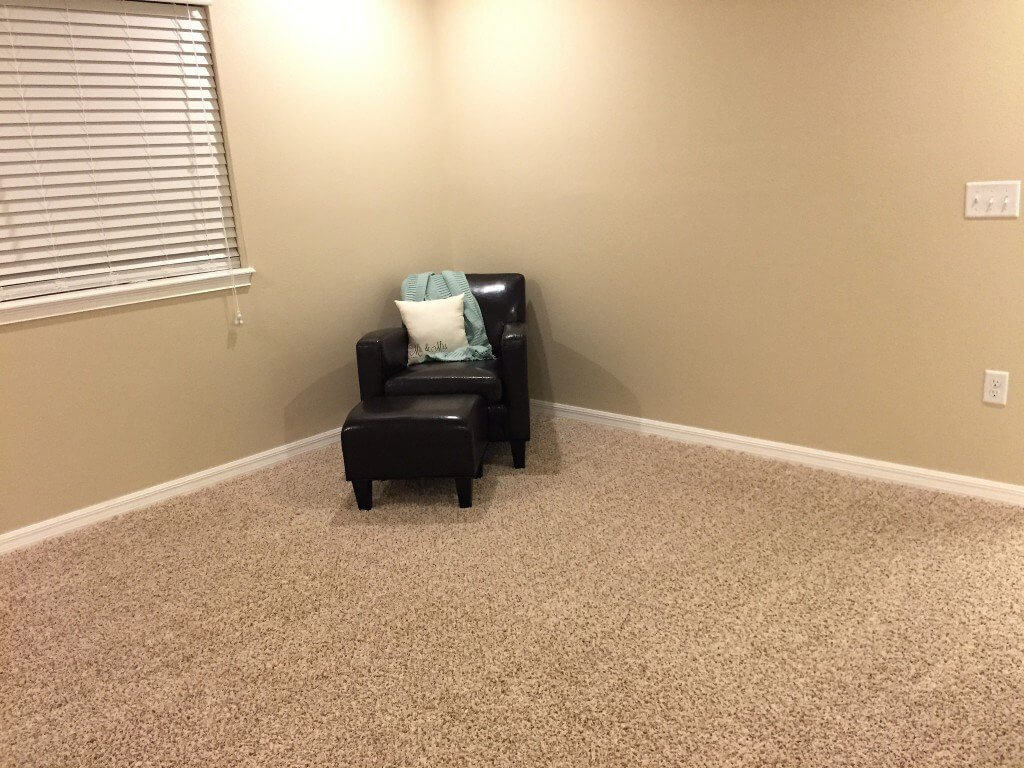 I'm not a huge painting fan, and David likes it even less than I do. Through the years, though, I've come to realize that once I start, I can press through because I know the end results are going to be amazing. This time was no different. The shade was absolutely perfect, and immediately achieved that bright, airy look I was going for. Even when I added our dark furniture pieces into the a disposable room, it was still bright enough! I couldn't be more excited. The photo above is right after we'd painted and had the carpet installed.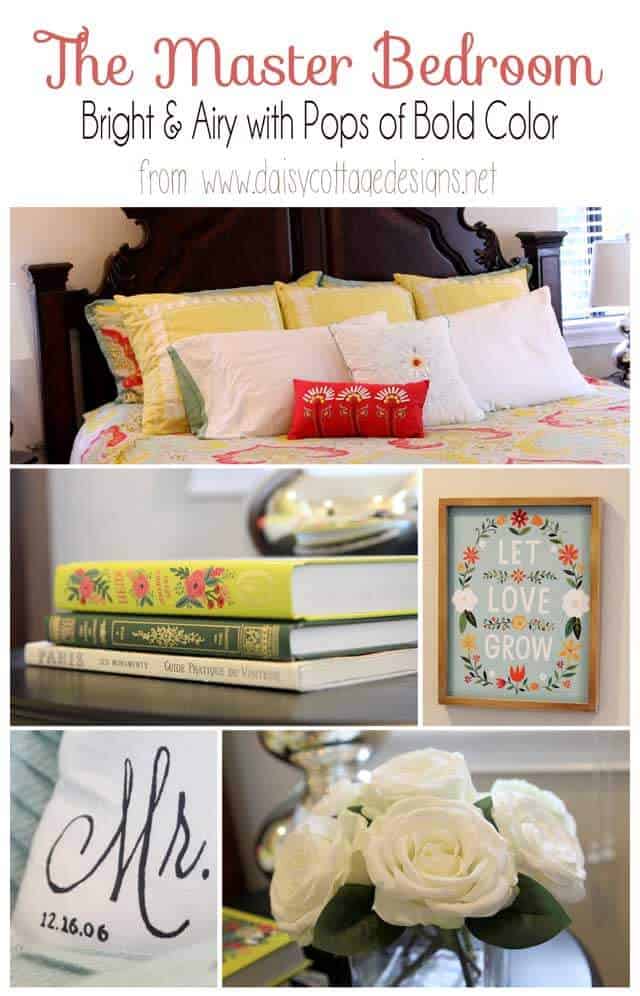 When we decorated the room, we used pops of color to balance the lightness of everything. I used this comforter
that we purchased on Amazon. I used bright books and pillows. I used cute throw from West Elm and some adorable art from Hobby Lobby. All in all, I've learned that I prefer to keep the walls a neutral color and add excitement with pops of color.
David and I both love our new bedroom. It's inviting and relaxing; bright and fun. I look forward to walking into this room and seeing how beautiful it is!
Room Details:
Heidi Book – available from Amazon.com
Mr. & Mrs. Pillow – available from Shutterbug at Home
Rose Flower Arrangement – available from Wed Ideas
*This post sponsored by Benjamin Moore. All opinions are my own!