Wi-Fi Password Free Printable
By
Lauren
on November 12, 2014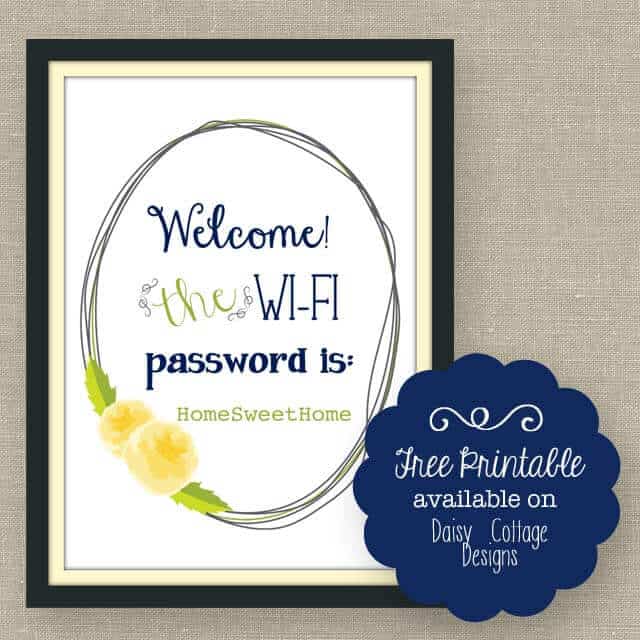 As you may remember, we are in the middle of a big addition/renovation of our home. It's been a slow process, but we're finally getting there. We have a roof, the walls are being framed, and the end is (kind of) in sight. We currently have 2 bedrooms, but we are so excited that we will have a designated "guest room" after everything is all finished. Right now, I'm in the planning stage, and I can't wait to make the space perfect for guests.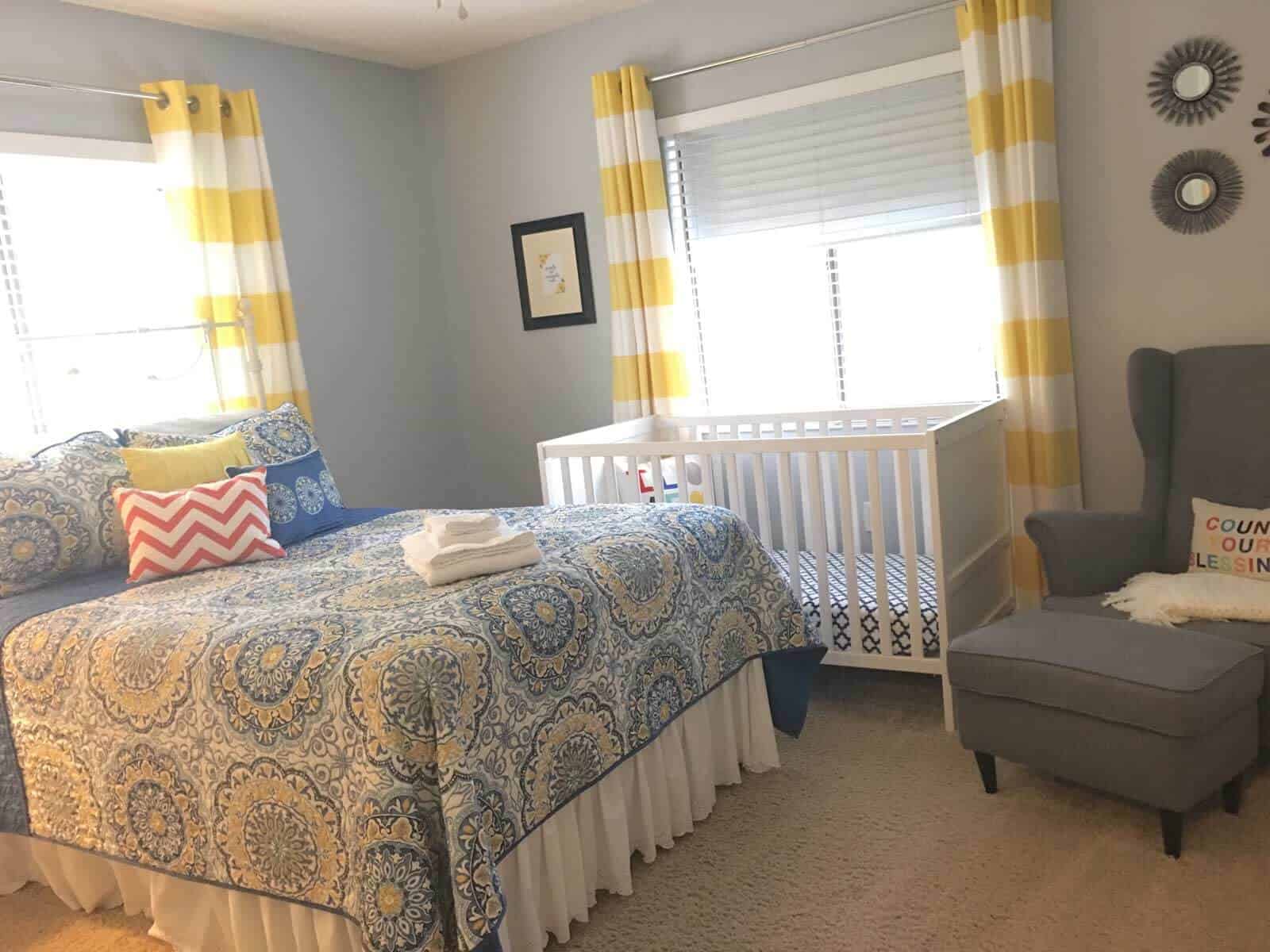 I just purchased this bedding, and I can't wait to have our first friends stay in this room. I've been searching Pinterest for fun guest bedroom ideas, and I know exactly how I want it to look in my mind.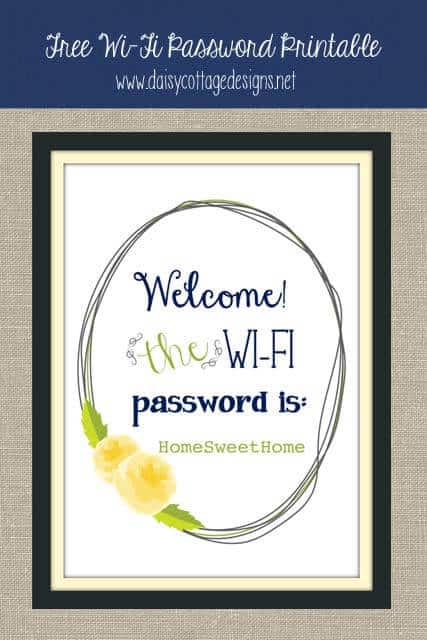 I knew that I wanted something on the nightstand or desk letting our guests know how they can access our Internet. I couldn't find one that was exactly how I wanted it, so I created one of my own. If you'd like to download a blank version so you can enter your own password, you're welcome to do so here. If you'd like me to make yours look just like mine, a custom print is available in my Etsy shop.