Free Fall Printable: Hello Fall
By
Lauren
on September 22, 2016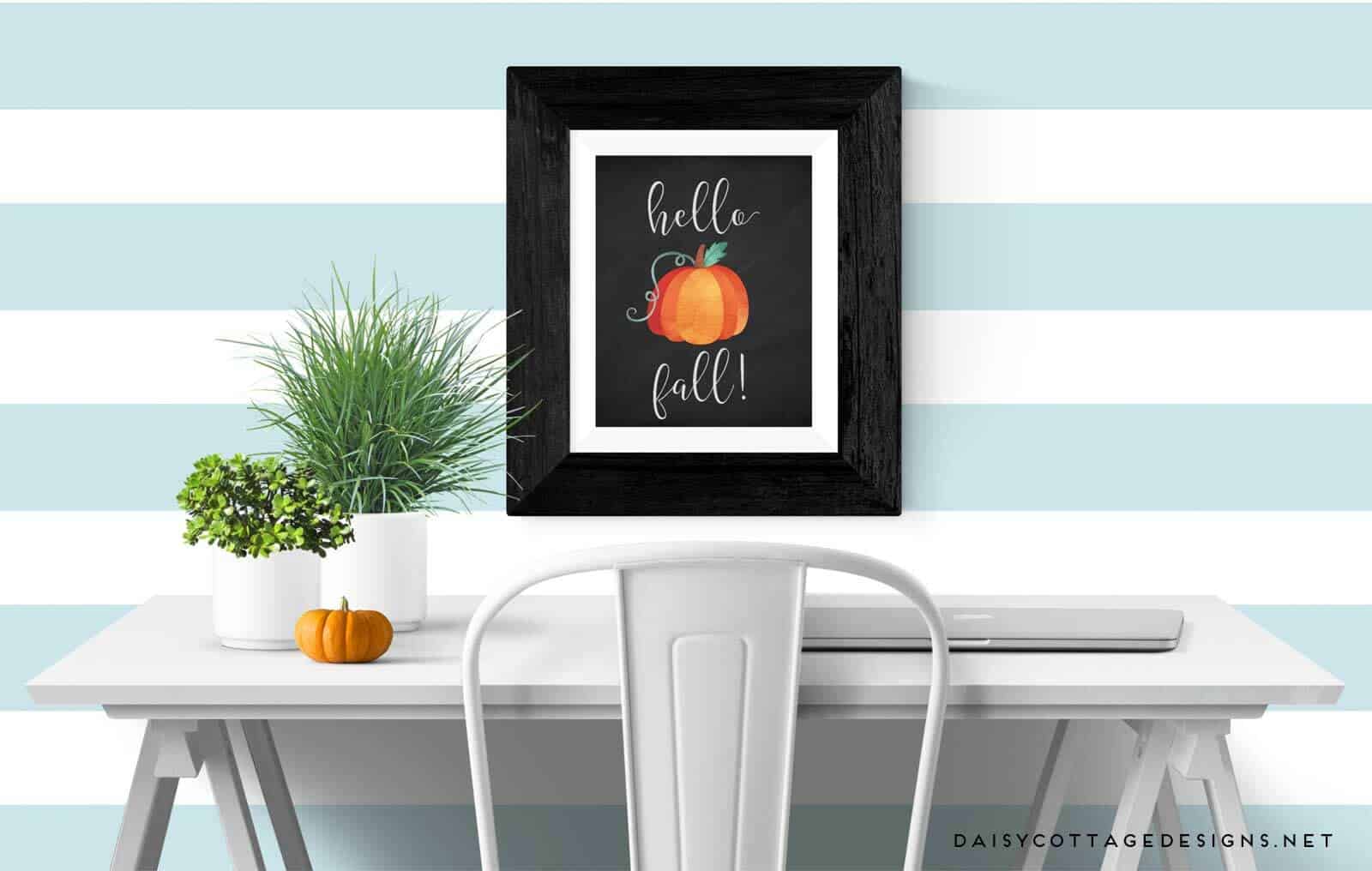 Free Hello Fall Printable – 8×10 inches. Download link is below.
Happy fall, friends! In honor of the first day of fall, here's a free fall printable for you. It's an 8×10 autumn chalkboard print that should go in almost anyone's home.
Fall is my favorite season. Well, the idea of fall is my favorite. My family and I live in Florida so the only season changes we get to enjoy come in the form of candles, mugs of apple cider, and pumpkin spice lattes. Regardl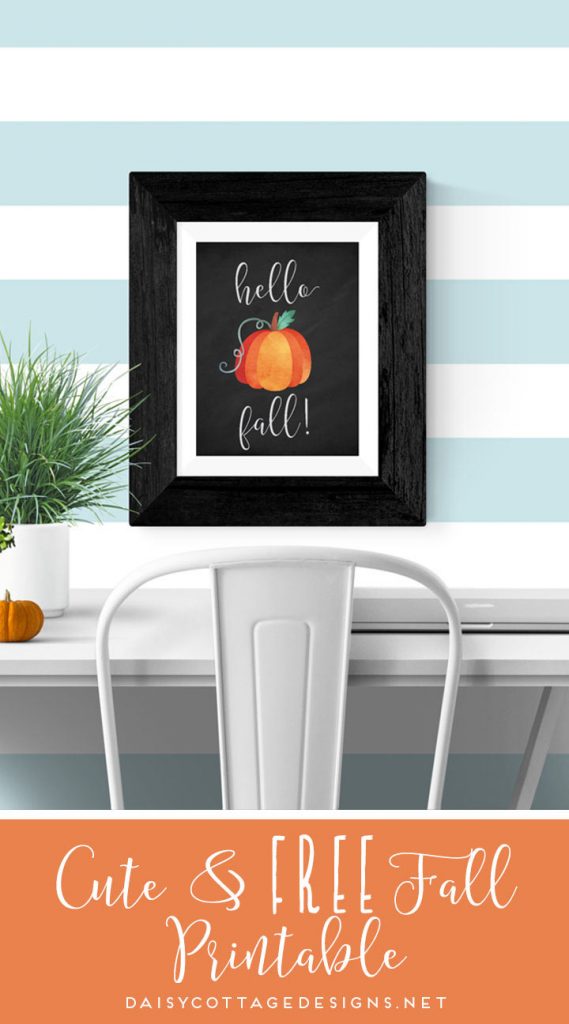 ess, I love it! So those of you who are beginning to feel a hint of coolness in the air think of me, ok?
Now, print out this free fall printable, stick it in a frame, and grab your favorite autumn colored yarn, your best crochet hook, and a boot cuff pattern (head over here to see my favorites!) and snuggle up on the couch with a pumpkin scented candle burning and enjoy the first day of fall.
Here's how to print!
I suggest printing this out on card stock. For some reason, colors seem more vibrant on heavier paper. While it could just all be in my imagination. Either way, print it out and stick it in a frame and display place it on your fall mantle. Most of all, enjoy fall!
Download the Happy Fall Printable Here
Fall clipart is from Kenna Sato Designs