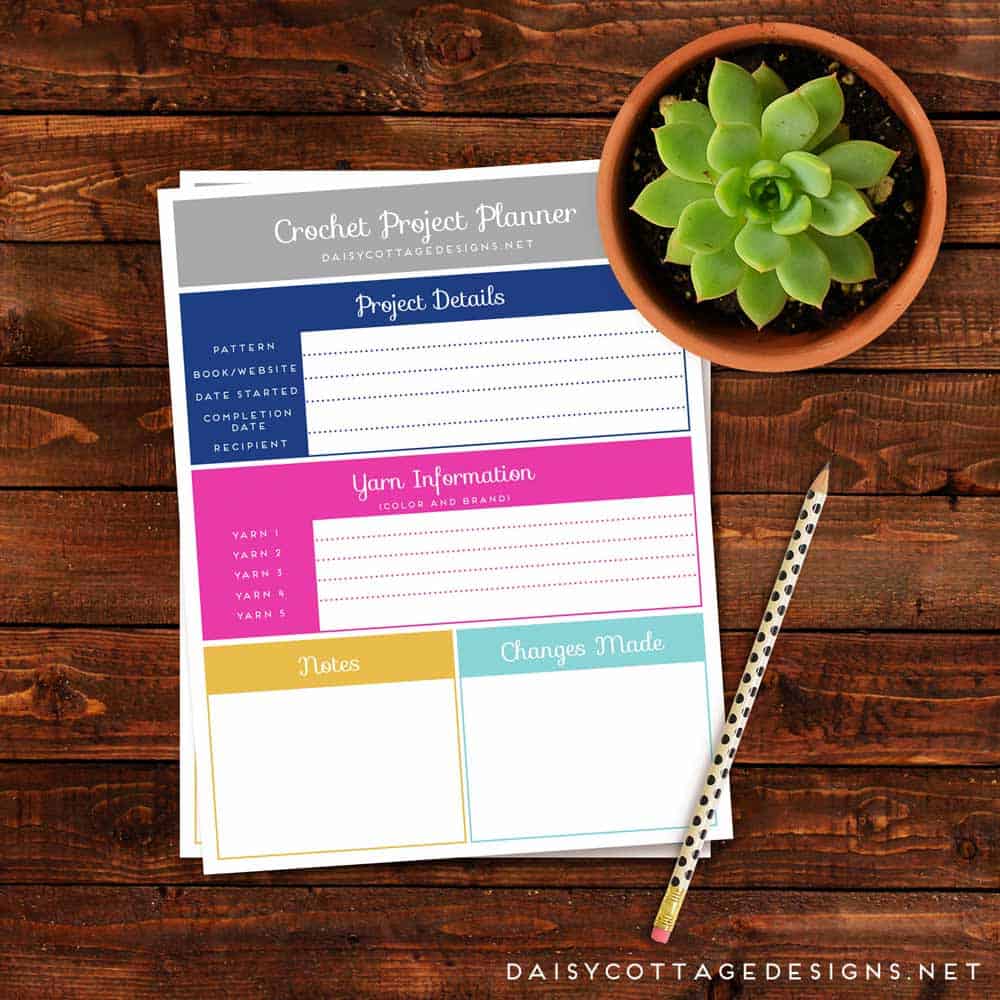 Free crochet patterns are the best, aren't they? I always love finding great patterns on the Internet, but sometimes I make changes as I go. I jot those things down on the corner of my kids' coloring pages or on a scrap piece of paper, but I usually have a hard time finding the notes that I've made when I want to go back and make the project again. Then I find myself at square one having to figure out what I need to change: crochet project planner to the rescue!
If you're like me and you tend to forget what yarn colors you used, what changes you made, and what you'd do differently next time, this crochet project planner might be just what you're looking for. Use it to keep track of all the pertinent information for each Daisy Cottage Designs crochet pattern you make – or any pattern for that matter.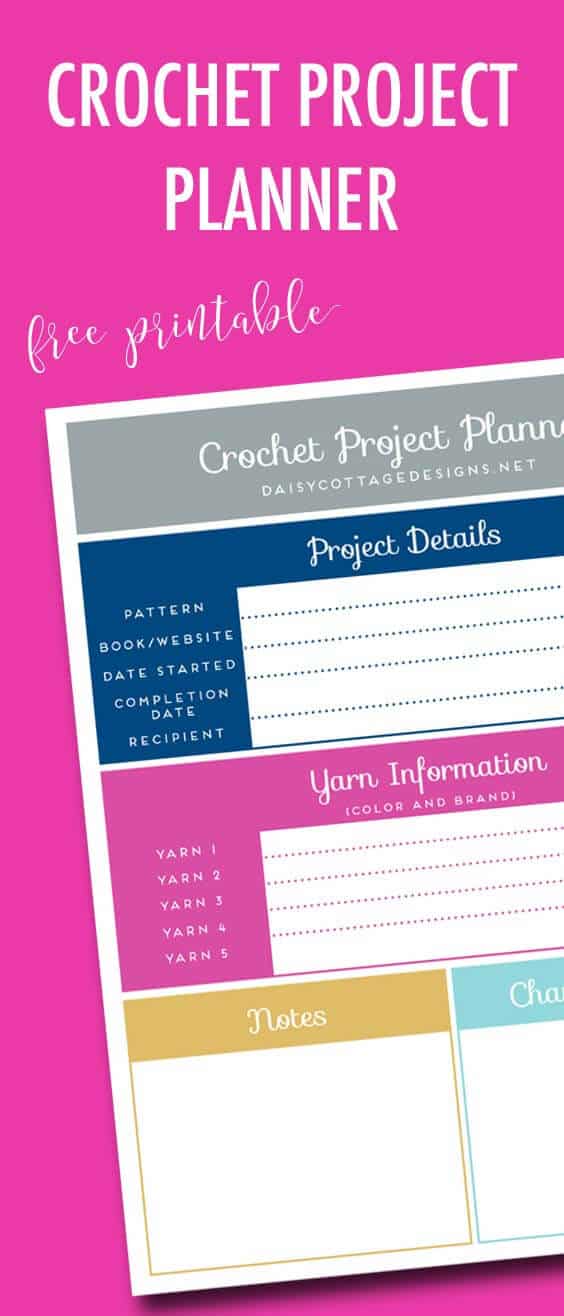 I suggest keeping all of your printed crochet patterns in page protectors in a binder (Tip: use Vis-a-Vis markers to cross of which row/round you're on. Those are wet-erase markers so it won't get smudged when you're opening and closing your binder). Then, whenever you're working on a project, print out one of these crochet project planners and take notes as you go. Put your notes in your pattern binder for easy reference next time you want to make that pattern.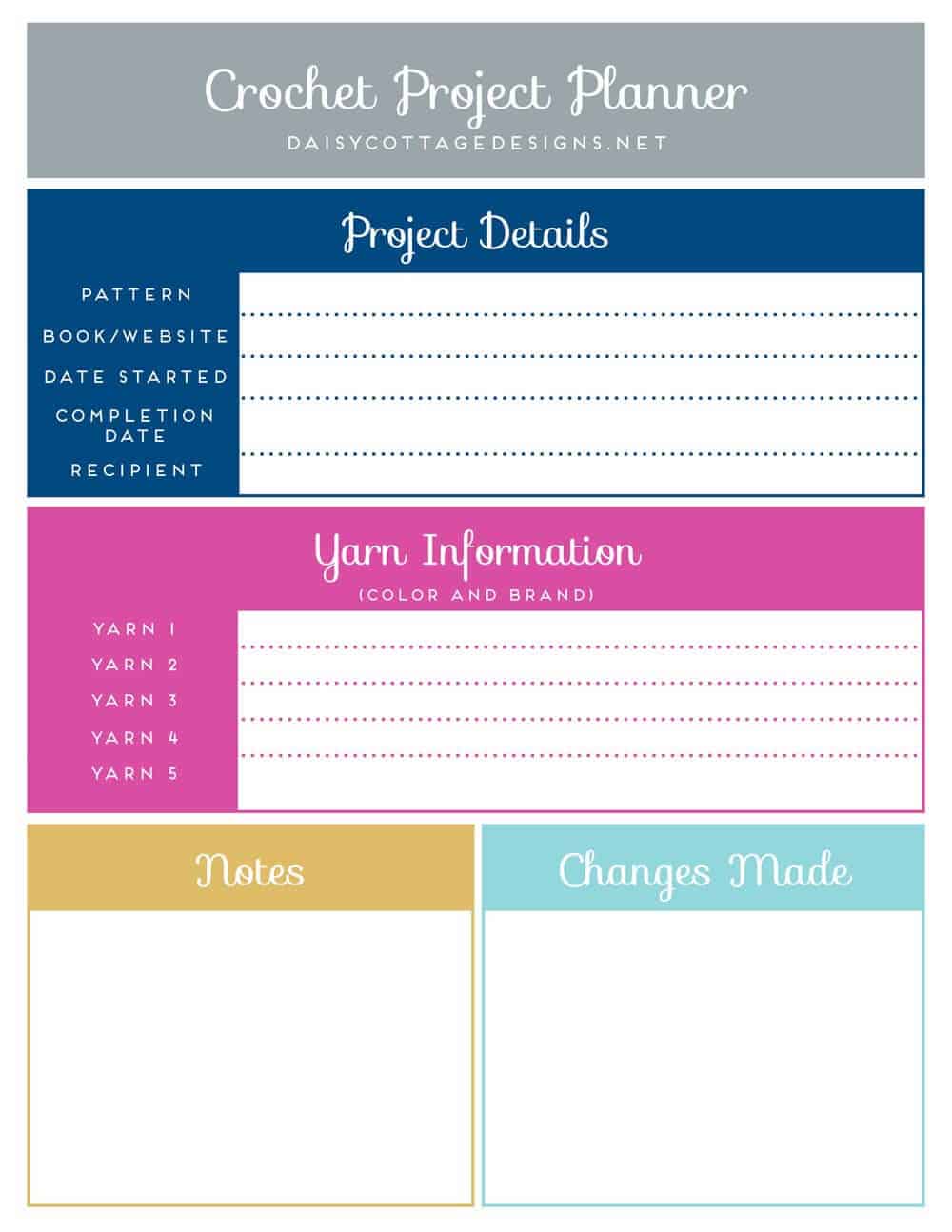 This planner prints out on a standard sheet of paper (8.5 x 11 inches).